February 19, 2008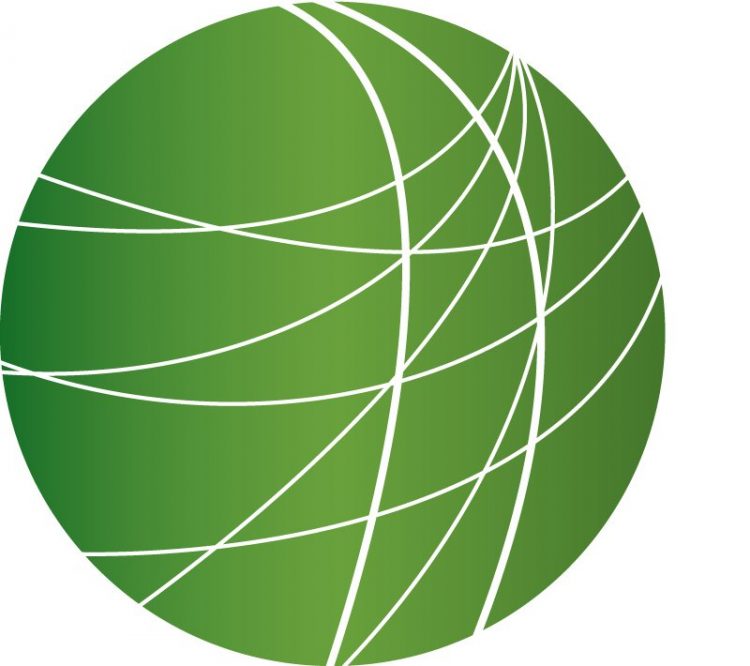 Castro Resigns; US Sanctions Remain
Musharraf Says He Won't Step Down Despite Massive Election Defeats for His Party
The US Supreme Court Hears Two Workplace Discrimination Cases
Olmert and Abbas Meet to Discuss Palestinian Statehood
Indian Environmentalists Protest Preparations for the 2010 Commonwealth Games in New Delhi
HEADLINES
Political Fallout Over Kosovo Continues
Fallout over Kosovo's recent declaration of independence from Serbia continues to fuel geopolitical and region tensions. The US, France and Great Britain have all officially recognized Kosovo's independent status, but Russia and China have condemned the declaration. Meanwhile, a United Nations police force has abandoned a border post in Kosovo, after protestors set it on fire. Amy Miller reports from Belgrade.
The Serbian parliament passed a resolution last night condemning Kosovo's declaration of independence. The Supreme Court of Serbia has ruled the declaration null and void, saying the move violates the Serbian Constitution, the UN Charter, UN Security Council Resolution 1244, and other international treaties. Serbia has recalled its ambassadors to the US, France and Turkey after these countries recognized Kosovo's independence. Thousands of students took to the streets of Belgrade and other small cities again yesterday with some reports of rioting by nationalists soccer hooligans. Within Kosovo, checkpoints were blown up this morning near the Serb minority enclave of Mitrovica and Kosovar Serbs set fire to two border crossings to protest against the declaration of independence. A dozen Kosovo police vehicles were also set on fire. This came after three explosions were set off around Mitrovica late last night. The UN Security Council will meet again Monday to continue its discussion on Kosovo. For FSRN, in Belgrade, this is Amy Miller.
Wisconsin Primary
Voters in Wisconsin head to the polls today for a highly anticipated primary election. WORT's Norman Stockwell filed this report.
Senators Hillary Clinton and Barack Obama are contending for Wisconsin's 74 delegates, which are determined proportionally. Also up for grabs are eighteen super delegates that won't be bound by the election results. On the Republican side, front-runner U.S. Sen. John McCain and former Arkansas Gov. Mike Huckabee will be vying for 40 delegates, 24 based on votes by district, and 13 "winner take all" delegates for the State. Another 3 are uncommitted. The defining Super-Tuesday contest left this year's race undecided, making Wisconsin an important goal for both sides. Wisconsin Governor, Jim Doyle: (clip) "Once again our State's gonna be in a position to play a very pivotal role, we're very proud of our primary and the history of it in Wisconsin it goes back a long way, but it was here where Kennedy won a very decisive victory over Humphrey, ah, it's where Eugene McCarthy knocked Lyndon Johnson out of the race, it's where Jimmy Carter showed that he could win in the North, we have a long history of very very competitive primaries and we're really looking forward to this one." Turnout has been high today, despite single digit temperatures across the State. Some poll watchers worry that not enough ballots were printed in certain counties, creating the possibility for long lines this evening as more ballots are rushed to the polls. Wisconsin's polls close at 8:00pm Central Time, but results may not be conclusive for several hours after that. Reporting for Free Speech Radio News from Madison, Wisconsin, this is Norman Stockwell.

Amtrak Plans New Security Measures
Amtrak will soon begin random screenings of carry-on luggage as part of a stepped-up security plan. Other measures include armed police patrols and bomb sweeps with trained dogs at stations and platforms. Passengers who refuse the random searches will not allowed to board their train. Amtrak officials say the new measure will begin in the busy Northeast Corridor before expanding to other routes.

British Police Fail to Detain Suspected War Criminal
Leaked documents have revealed that British police allowed an Israeli suspected war criminal to escape Britain because they feared an attempt to stop him would lead to a gun battle at Heathrow airport. From London, Naomi Fowler reports.
Under British law, the courts here have jurisdiction to try those suspected of war crimes even if the alleged crimes were committed abroad. Back in 2005 a British court secretly issued an arrest warrant for Israeli Major General Doron Almog for allegedly ordering the demolition of 59 civilian Palestinian homes. It was the first warrant for war crimes of its kind issued in Britain against an Israeli national over conduct in the conflict with Palestinians. But when the former senior Israeli officer arrived in the UK for a speaking engagement in 2005, an Israeli Embassy official was allowed to board the plane warning him not to disembark. The Major general remained on the plane with armed Israeli flight marshals and the Israeli airline refused permission for British officers to board. Two hours later the British officers simply watched as the plane took off, returning him to Israel. Lawyers acting for the alleged Palestinian victims say the British police had the right to board the plane and the power to prevent it from taking off. An independent inquiry never discovered how Israeli officials found out about the intent to arrest Doron Almog. This is Naomi Fowler in London for Free Speech Radio News.

Child Stolen During Argentine Military Dictatorship Goes to Court as Adult
A human rights trial opens in Buenos Aires today involving a former military officer and a couple accused of abducting babies born to prisoners of Argentina's bloody military junta. Marie Trigona has more.
María Eugenia Sampallo Barragan's parents were disappeared during the 1976-1983 military dictatorship. She learned of her true identity in 2001. She is the first daughter of a disappeared to bring her appropriators to trial. The couple who raised her and a military officer are facing charges of kidnapping and stealing a minor during the military dictatorship. As many as 500 babies are believed to have been born in clandestine detention centers to women illegally held by the military junta. Human rights groups HIJOS and Abuelas de Plaza de Mayo have recovered the identities of 88 children of the disappeared. For Free Speech Radio News I'm Marie Trigona in Buenos Aires.
FEATURES
Castro Resigns; US Sanctions Remain
Cuban President Fidel Castro officially offered his resignation this morning. The move was not entirely unexpected, as he had provisionally resigned in July of 2006 because of declining health. In a translated statement issued today, Castro said, "My wish has always been to discharge my duties to my last breath. That's all I can offer." Fidel's brother Raul Castro will now take the reigns as President.
Today US Presidential candidates John McCain and Barack Obama both renewed a call for the release of political prisoners in Cuba. Obama said the resignation –quote "should mark the end of a dark era in Cuba's history."
Meanwhile the Bush Administration announced the official change-over in power would not mean the end of U-S sanctions against the island nation.
To get some perspective on what Castro's resignation will mean for the future of the country, I spoke with Saul Landau, a Fellow at the Institute for Policy Studies who writes frequently about Cuba.
Musharraf Says He Won't Step Down Despite Massive Election Defeats for His Party
Pakistani President Musharraf says he won't resign, despite a humiliating setback in yesterday's general election. The vote tallies were bad news for Musharraf's allies in the Pakistan Muslim League-Q. They were reduced from the governing party to the third largest party in parliament.
The big winners in the election have been the People's Party of assassinated former Prime Minister Benazir Bhutto and the Muslim League-N, or PMLN, led by another former Prime Minister, Nawaz Sharif. As the politicians discuss the formation of a new government, Tony Cross spoke to some of their supporters in the southern port city of Karachi.
The US Supreme Court Hears Two Workplace Discrimination Cases
Today, the Supreme Court decided to not take a case on the Bush Administration's warrrantless wiretapping program. The suit was brought to the court by the American Civil Liberties Union. The Supreme Court offered no explanation for the rejection. This is a blow to civil liberties advocates who are challenging the constitutionality of the Administration's domestic surveillance programs.
Meanwhile, the High Court heard the first of two cases scheduled this week on workplace discrimination. As FSRN's Leigh Ann Caldwell reports, today's case deals with age discrimination, tomorrow's case covers race.
Olmert and Abbas Meet to Discuss Palestinian Statehood
Two days after Israeli Prime Minister Ehud Olmert claimed his country had a free hand to attack those in Gaza who would attack them, positive steps towards peace are being taken. Olmert is in negotiations with Palestinian President Mahmoud Abbas. Abbas met Prime Minister Olmert today in his Jerusalem residence. They agreed to accelerate peace talks between Israel and Palestine, but decided to hold off on discussions about the fate of Jerusalem until the issue of Palestinian statehood was resolved. FSRN's Ghassan Bannoura has the details:

Indian Environmentalists Protest Preparations for the 2010 Commonwealth Games in New Delhi
The Commonwealth Games are scheduled to be held in the Indian Capital New Delhi in 2010. With less than two years left before the massive sports event, green advocates have intensified their attacks on the government for ignoring the environmental threat posed by construction of the Games Village on the Yamuna riverbed in Delhi.
The environmentalists say the area is among the last remaining zones for ground water recharge, and this crucial function will be lost if the massive construction project goes forward. FSRN's Bismillah Geelani has more.