February 20, 2008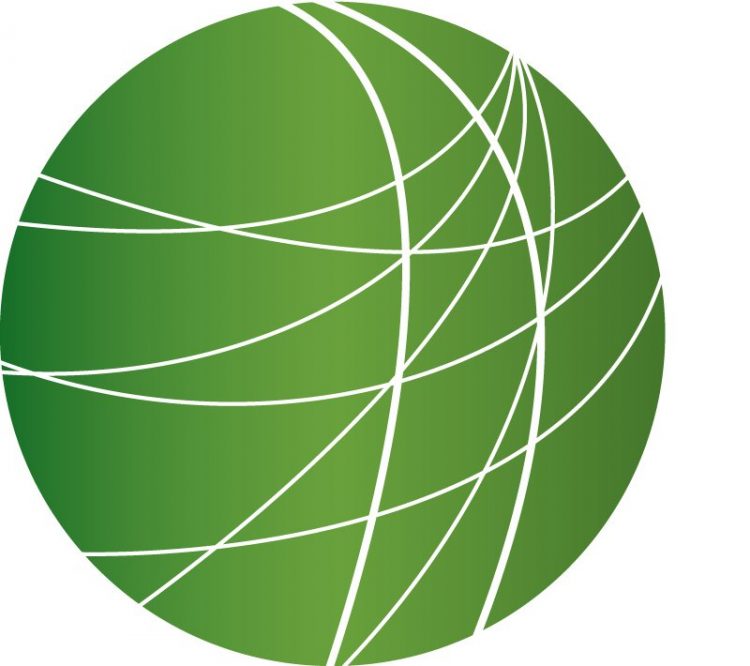 A New Day in Pakistani Politics?
US to Shoot Down Own Spy Apparatus Due to Safety Concerns
Obama and Clinton Look to Texas, Ohio Primaries on March 4th
Voters in Hawaii Make Their Mark
Separatists in Nepal Seek to Form Autonomous State Within the Country
HEADLINES
Madhi Army May End Ceasefire
Iraqi Shiite cleric Muqtada Al Sadr may allow the Mehdi Army's ceasefire to expire this week in reaction to arrests and assaults targeting Al Sadr's supporters. The cleric's move to freeze his militia's activities began last August after months of bloodshed as sectarian militias fought with each other and against Iraqi and U.S. forces. An Al-Sadr spokesman said today that the ceasefire will effectively be over on Sunday unless Al Sadr announces an extension by Saturday. The possible resumption of Mahdi Army activities could obliterate many of the security achievements which have allowed Iraqi leaders to reach some progress towards National Reconciliation between Sunni and the Shiite factions.
Tension Rising in Mixed Area of Kosovo
Tension in Serbian enclaves within Kosovo continues to run high three days after Kosovo's declaration of independence from Serbia. Amy Miller reports from Belgrade.
United Nations and KFOR police forces returned this afternoon to border crossing posts in northern Kosovo after they were forced to withdraw yesterday when an angry crowd blew up their checkpoints in the Serbian enclave of Mitrovica. The crossings reopened after leaders of the Serbian enclaves had announced they will organize more protests if KFOR does not allow traffic through the checkpoints. Today barbed wire was spread on the bridge over the Ibar River, separating the northern, Serb, and southern, Albanian, parts of Mitrovica, the largest town in the area. This has led to speculation that a partitioning of the province by completely cutting off movement between the two parts of the town may soon follow. A total of four institutions of higher education in the province's Serb inhabited areas were evacuated today due to anonymous threats. A similar alert forced the evacuation of an Serbian elementary school yesterday. Despite the rising tensions, Kosovo lawmakers have continued to press ahead with their nation-building project, passing legislation on to create Kosovo citizenship, passports and a foreign ministry. Reporting for FSRN, from Belgrade, this is Amy Miller.

Protesters in Punjab Block Railway Lines Over Privatization Plans
Hundreds of farmers and workers blocked railway routes in the north Indian city of Ludhiana today to protest against the privatization of public services and utilities. Bismillah Geelani reports.
Thousands of passengers were stranded as the rail traffic on the Ludhiana-Delhi route came to a halt due to the 4-hour state-wide blockade. The blockade was called by a coalition of 18 farmers and workers organizations to protest against plans by the government of Punjab to privatize electricity, education and health services. The agitators carrying banners and placards sat on the railway tracks near Ludhiana station blocking movement of all Delhi –bound trains for four hours. The protesters say the privatization of basic services would hit the state's poor the hardest. The Punjab government's privatization plan has evoked severe criticism from poorer sections of the populace and the state has witnessed massive protest rallies and sit-ins in the past months. But the state government shows no signs of change of mind on the issue. For FSRN, this is Bismillah Geelani from New Delhi.
Supreme Court Hears Second Workplace Discrimination Case This Week
The Supreme Court is hearing it's second case of the week on workplace retaliation. Plaintiffs in both cases argue that employers retaliated against them after complaints of discrimination. In yesterday's case, a former US post office employee complained of age discrimination. In today's case, a Cracker Barrel contractor alleged racial discrimination. The court is due to hear a third workplace retaliation case later this year. Decisions on this week's cases are expected in late spring or early summer.

Clashes Between Coca Growers and Colombian Police
Confrontations between coca growers and the Colombian police left at least 20 injured in rural Colombia yesterday. Over 2,000 small farmers are protesting the government´s latest coca eradication plan. Manuel Rueda has more from Bogota.
Yesterday´s violent incidents occurred in Antioquia province, after peasants destroyed a toll booth along the highway that connects Medellin – Colombia´s second largest city – to the Caribbean coast. Thousands of coca growers have been camped out in Taraza and other nearby towns since Friday to protest President Alvaro Uribe´s latest coca eradication initiative. The government sent hundreds of troops and civilians to this rural area of Colombia last week to uproot thousands of acres of coca crops. The manufacture and trafficking of cocaine and has played a central role in funding both guerrillas and paramilitaries in the country's decades-long armed conflict. The campesinos admit to selling coca to guerrilla groups. The government wants the peasants to substitute their coca plantations with legal crops, like organic coffee. But peasant leaders say that the protest will continue until the government provides a secure income base. They claim that government subsidies for growing crops like coffee, do not go far enough. And they fear guerrilla groups will attack them if they stop coca production. Manuel Rueda, FSRN, Bogota.
FEATURES
US to Shoot Down Own Spy Apparatus Due to Safety Concerns
The United States Government is planning to shoot down it's own malfunctioning spy satellite in the next couple of days by firing a missile from a navy ship located somewhere in the north Pacific. The stated goal of the mission is to destroy one thousand pounds of a poisonous gas on board the satellite that officials say could injure and kill people on the ground when the object falls to earth. But critics of the plan are questioning the official story, and worry if this event is an escalation of the militarization of space. Eric Klein has more:

Obama and Clinton Look to Texas, Ohio Primaries on March 4th
Democratic candidates Barack Obama and Hillary Clinton now move on to the next phase of the 2008 presidential campaign, after Obama received a huge win in Wisconsin. He beat Clinton in every demographic, including her strongholds of working class white voters. Meanwhile, both candidates are highlighting their plan for trade on the campaign trail. FSRN's Leigh Ann Caldwell reports.

Voters in Hawaii Make Their Mark
For the first time in the history of Hawaii, voters are having a say in the national presidential election, where 29 delegates from the third smallest state may have a role in determining the Democratic party's nominee in August. Anne Keala Kelly reports from one of the precincts that handed Senator Barack Obama a landslide caucus victory.
A New Day in Pakistani Politics?
President Bush today called Monday's parliamentary elections in Pakistan a "victory for the people" and a "victory on the war on terror." He said he hoped the new government will be "friends of the United States."
So far, unofficial results published by Pakistani media show a majority of the 268 national assembly seats going to the Pakistan's opposition parties, with the Pakistan People's Party in control of 88 seats, the party of former Prime Minister Nawaz Sharif holding 65 seats, and the ruling party of President Pervez Musharraf securing just 42 seats. The government says it will release official election results on March 1st. From Islamabad, Zack Baddorf reports.
Separatists in Nepal Seek to Form Autonomous State Within the Country
For the past eight days southern Nepal has been in the grip of an indefinite shutdown. Organized by communities of Indian-origin that are popularly called Madhesis, the purpose is to pressure the Nepalese government to concede to the Madhesis six-point charter demands.
The group's major demand is the carving out of an autonomous Madhesi state within Nepal with the ultimate right to self determination. The Nepalese government has refused to concede this demand contending that if could affect the very integrity and sovereignty of the country.
The government has agreed to grant adequate representation to the Madhesi in the army, parliament and all spheres of power. But this is not enough to satiate the Madhesis and they have resorted to the indefinite shutdown causing massive upheaval in the mountainous country, and threatening the very prospect of the upcoming April 10th constituent assembly poll. PC Dubey in Kathmandu files this report: