March 10, 2008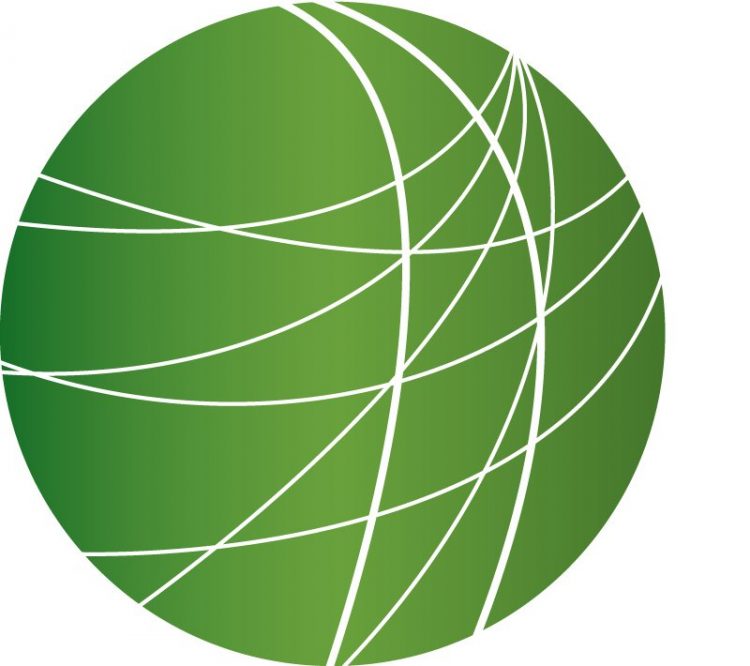 Bush Vetoes Anti Torture Legislation
Iraq War Vets Issues Stop Loss Orders to Lawmakers
Pakistan Governing Coalition Takes Shape
Berlusconi's Third Run for Prime Minister
A Look at Gays in Small Town, China
HEADLINES
Serbian Government Dismantled
Today, the Serbian government has officially collapsed. Amy Miller is in Belgrade.
The collapse follows weeks of growing tension in the country since Kosovo officially declared independence in mid February. The 13 month old coalition government was dismantled as a result of the Serbian government' s inability to reach a unified position over whether or not to cut off ties with European Union countries that supported Kosovo's independence and blocked Serbia's entry into the EU. The Serbian economy plunged as a result of the collapse, with investors reacting nervously, creating further instability. Russia, the country's strongest ally, continues to lobby the UN for the renunciation of Kosovo's status and views the current EU's deployment mission in Kosovo as illegal. This adds further strain to EU-Serbian relations. With the fall of the government, all social policies will be suspended, as well discussions over EU integration. The parliamentary elections are currently scheduled for May. For FSRN, I'm Amy Miller.
Pharmaceuticals Found in Drinking Water Across Nation
An Associated Press investigation has revealed the presence of many prescription and over-the counter drugs, and veterinary medicines, in the drinking water supplies of 41-million Americans across the nation. Kellia Ramares has the story.
Humans and animals absorb only part of the medication they take. The rest is excreted and wastewater treatment systems don't remove it all. The federal government does not require testing of drinking water for the presence of pharmaceuticals and has not established any safety guidelines in this area. The residues are far smaller than medicinal doses but scientists do not know the long-term effects of exposure to random combinations of drugs. Of particular concern are: Poisonous chemotherapy drugs, medications to treat depression and epilepsy that can cause brain damage, and antibiotics, overuse of which can create drug-resistant strains of germs. Members of the AP National Investigative team interviewed over 230 people. But information was not always forthcoming. Officials in Arlington, Texas and Emporia, Kansas cited post 9-11 security concerns in refusing to disclose findings of studies, while the head of a major suppliers group in California told the AP that the public "doesn't know how to interpret the information" and might be unduly alarmed. New York City officials declined to be interviewed. In several places, officials told AP that no drugs had been found in their water, but the AP then turned up independent research showing otherwise. For FSRN, I'm Kellia Ramares.
EU Report on Energy Security
A European Union report has been circulated to 27 heads of government gathering in Brussels for a summit this week giving a strong warning to plan urgently for an era of potential conflict over energy resources and the consequences of global warming. From London, Naomi Fowler reports
Today's EU report warns that "significant potential conflicts" are likely in the decades ahead as a result of intensified competition over access to, and control over, energy resources. The report identifies the Arctic as one of the biggest potential flashpoints since rapid melting of the polar ice caps has increased accessibility of its enormous hydrocarbon resources. It predicts that global warming will trigger what it calls 'political radicalization' in poorer countries and mass 'environmental' migration. Next month NATO leaders will discuss using NATO "as an instrument of energy security" with speculation that western troops could by deployed as "pipeline police" to safeguard supply routes. Energy expert Professor Keith Barnham believes today's report should kick-start countries like the UK who have so far failed to seriously invest in renewable energy:
'I think the countries that have decided they don't need nuclear are the ones that are implementing the renewables and showing that they can do the job. Germany decided to do away with nuclear in the mid-90s and instead decided to implement wind and photovoltaics and as a result they've got 10 times as much wind power capacity and 200 times as much photovoltaic solar capacity as the UK.'
The 27 heads of government will meet later this week. This is Naomi Fowler in London for Free Speech Radio.
Election Recap
After losing to New York Senator Hillary Clinton in Texas and Ohio, Democratic Presidential Candidate Barack Obama clinched two minor victories this past weekend. Yanmei Xie reports from DC.
Illinois Senator Barack Obama captured the Wyoming Caucus Saturday. He won sixty-one percent of the votes and seven delegates. Clinton got thirty-eight percent of the votes and five delegates. Obama's campaign said the Wyoming victory shows his strength in conservative states. Both Clinton and Obama are now campaigning in Mississippi, which will hold its primary tomorrow. Polls show Obama is leading in the state.
Also on Saturday, an Illinois Democrat helped by Obama scored a major symbolic win. Bill Foster, a Democratic physicist, took the seat held by the former Republican House Speaker Dennis Hastert. The suburban Chicago district was once safely Republican. Obama made a political ad for Foster, while presumptive Republican nominee for President John McCain raised money for Oberweis. For FSRN, I'm Yanmei Xie.
FEATURES
Bush Vetoes Anti Torture Legislation
President Bush vetoed an intelligence authorization bill Saturday that would have banned the use of waterboarding during interrogations. Although Bush threatened to veto the legislation if it included the anti-torture measure, the House passed the bill in December, and the Senate did the same in February. In his weekly radio address, Bush insisted that the use of waterboarding during interrogations has produced intelligence that prevented possible attacks.
Iraq War Vets Issues Stop Loss Orders to Lawmakers
Today marks the start of 10 days of actions relating to the 5th anniversary of the war in Iraq. Much of the actions are revolving around Congress, and the effort to pressure lawmakers to end the war. Iraq War veterans are handing out stop loss orders to lawmakers, telling them their vacation is cancelled, and they must stay and work. FSRN's Leigh Ann Caldwell reports.
Pakistan Governing Coalition Takes Shape
Pakistani President Pervez Musharraf suspended the country's Chief Justice on corruption charges one year ago – spurring a nation-wide movement of lawyers and civil society demanding judicial independence. A year from that fateful day Sunday, victorious opposition parties from February's elections announced a power-sharing agreement that promises to restore both the Chief Justice and the other judges removed by Musharraf in his November coup. After months of turmoil and struggle, many hope that the new coalition government will address some of Pakistan's most significant problems including – for the first time in Pakistan's history – undoing an unconstitutional act by a military ruler. FSRN's Devin Theriot-Orr reports.
Berlusconi's Third Run for Prime Minister
Silvio Berlusconi is campaigning for the third time as Prime Minister in 14 years. And with just one month until Italian elections, Berlusconi appears to have a five point lead over his centre-left coalition rival candidate. FSRN's Diletta Varlese reports.
A Look at Gays in Small Town, China
The Chinese government only removed homosexuality from its list of "mental disorders" in 2001. Local media has put the number of gays and lesbians at around 12.5 million – but the real figure is likely much higher. These days, on a Friday or Saturday night in any of the country's bigger cities, nightclubs catering to gays and lesbians are often full. But in smaller towns and villages across the country, it's still much harder to admit to being homosexual. Family and social pressure, and in some cases religious views, are still placing a heavy burden on gays and lesbians living in these areas. Elise Potaka brings us this story from a small town in China's western Xinjiang province.