August 21, 2008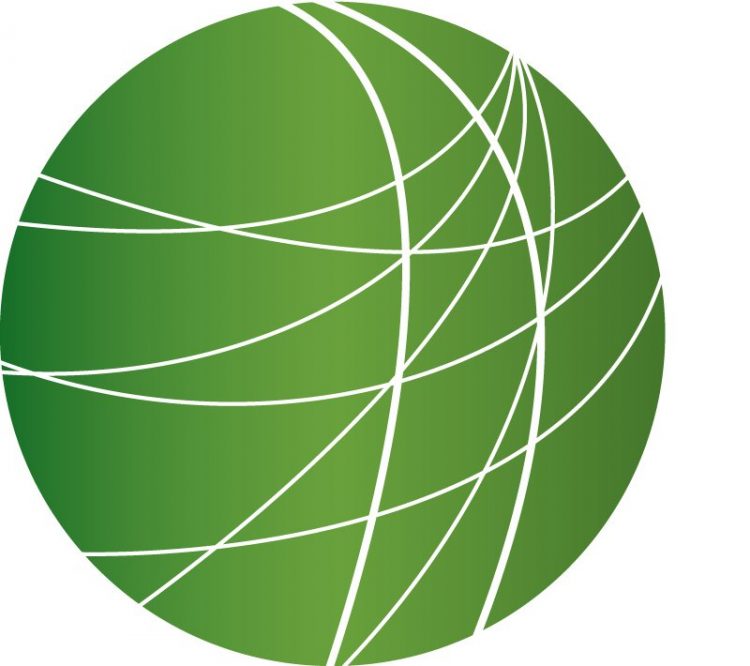 Georgia Files Claims of Genocide against Russia
Israeli Soldiers Acquitted in Killing of Palestinian Journalist
Border Patrol Creates Comprehensive Crossing Database
Iconic Chicano Arts Center in LA Feeling Gentrification Pressure
HEADLINES
Pakistani Coalition Locked in Internal Dispute
The two main forces in Pakistan's ruling coalition government are headed for a showdown, just days after the resignation of former president Pervez Musharraf. The party of former prime minister Nawaz Sharif has threatened to leave the 4-party coalition if the party dominated by the widower of assassinated former premier Benazir Bhutto does not agree to reinstate all of the judges deposed by Musharraf under emergency rule. Bhutto's widower, Asif Zardari, is rumored to be his party's top pick for a presidential candidate.

Double Suicide Bombing at Pakistani Weapons Factory
Meanwhile, Pakistan continues to grapple with an intensifying Taliban insurgency. A double suicide bombing at an army munitions factory near Islamabad killed upwards of 60 people today, mostly workers leaving the factory complex after shift change. It's the second major attack since Musharraf's resignation on Monday. Pakistan's Taliban movement claimed responsibility, threatening further attacks unless the coalition government halts military operations against Taliban groups in the tribal region along the Afghan border.

Afghanistan Witnesses Most Intense Ground Fighting in Years
In Afghanistan, An ongoing offensive launched by insurgents a few weeks ago has resulted in some of the most intense ground fighting the country has seen since the US-led invasion of 2001. Asma Nemati reports from Kabul.
Three NATO soldiers were killed on Wednesday by an improvised explosive device. French President Nicolas Sarkozy presided over a memorial ceremony in Paris today for 10 French soldiers killed in an ambush on Monday in Kabul. 21 other French soldiers were wounded in the same attack. Monday's ambush was the heaviest loss of life for French soldiers since 1983 when 58 paratroopers were killed in Beirut. Sarkozy made a surprise visit to French troops in Afghanistan yesterday and British Prime Minister Gordon Brown did the same today. Meanwhile, a coalition airstrike killed at least 30 people yesterday in the Laghman province, northeast of the capital. Coalition forces say the airstrike specifically targeted militants, but local officials and medical staff have told news agencies that civilians were also among the dead. Also this week, suspected Taliban militants sent at least 6 suicide bombers to attack an American military base in the town of Khost, near the border with Pakistan. The increase in violence across Afghanistan has heightened fears that the overall security situation could deteriorate, especially as the attacks creep closer to the capital. For FSRN, I'm Asma Nemati reporting from Kabul, Afghanistan.

Rice Visits Baghdad as Negotiators Agree to Draft Language for Bilateral Security Deal
Secretary of State Condoleezza Rice made a surprise visit to Baghdad today as US and Iraqi negotiators announced they have agreed to a preliminary draft of a bilateral security deal. The Bush administration has been rushing to shore up the language before the UN mandate for a foreign troop presence in Iraq expires at the end of the year. The details of the preliminary agreement have not been made public, but a major issue in the negotiations has been the establishment of a timetable for the withdrawal of US combat forces. The White House has long rejected the notion of a fixed timetable, whereas Iraqi negotiators have repeatedly refused to agree to any treaty without guarantees that US troops will leave their country. In her visit to Baghdad, Secretary Rice said the two sides are "very, very close" to reaching a final agreement.
Federal Judge Orders Delay of "Law of Parties" Execution in Texas
A federal judge in San Antonio has delayed an execution that was scheduled for this evening in Texas. Ann Raber has more from Austin.

The last minute court order to delay the execution of Jeffery Wood came in response to an appeal filed by his attorneys. The legal team requested that Wood undergo mental competency testing to determine if he can be executed. In January of 1996, Jeffery Lee Wood was sitting in a parked car when his friend robbed a convenience store and murdered the clerk. Wood did not participate in the killing, but did drive the gunman away from the scene. The gunman was executed in 2002. Wood was sentenced to death under the "Law of Parties"; an interpretation of the conspiracy statute that allows prosecutors to hold accessories to a murder criminally responsible, whether or not they contributed directly to the killing. Questions remain about whether Wood had prior knowledge that a murder was to take place. Wood was also initially found mentally incompetent to stand trial, sparking additional criticism of the Texas Board of Pardons and Parole's unanimous decision yesterday to proceed with the execution. Last fall, Governor Rick Perry commuted the death sentence of Kenneth Foster to life in prison, just hours before his scheduled execution. Foster had also received his death sentence under the Law of Parties. Governor Perry has the option to act alone and issue a stay. If Wood is found mentally fit and no stay is granted by Governor Perry, Wood will be the first Texas prisoner executed under the Law of Parties since 1993. For FSRN, I'm Ann Raber in Austin. For FSRN, I'm Ann Raber in Austin.
FEATURES
Georgia Files Claims of Genocide against Russia
As the conflict continues between Russia and Georgia, the government of Georgia is filing an case against Russia in the International court of Justice maintaining that Russia committed ethic cleansing in Georgia between 1994 and 2008.  But Russia has countered that claim.  They say Georgia has committed a genocide of their own against Russian citizens living in their country.  FSRN Karen Miller looks at the legal wrangling of both sides.
Israeli Soldiers Acquitted in Killing of Palestinian Journalist
Scores of Gaza journalists participated in a rally on Thursday, demanding an international probe into the killing of their collegue, Fadel Shana'a. Shana'a was a Palestinian working as a cameraman for Reuters.  He was killed this past April by a shell fired from an Israeli tank.  Reports claim his vehicle and clothing clearly designated he was with the press.  Today's protest followed an Israeli military court's ruling that acquitted the Israeli soldiers accused in the killing.  FSRN's Rami Almeghari has more.
Border Patrol Creates Comprehensive Crossing Database
The Department of Homeland Security has disclosed they are collecting personal data from travelers going through US Border Crossings and storing it in a massive database.  DHS announced the policy through a notice in the Federal Register last month, but the issue has just recently received national media attention.  This kind of information gathering and storing at US borders is unprecedented.  FSRN Host Jes Burns interviewed Melissa Ngo, an attorney with privacylives.com, who says the new database casts a wide net.
Iconic Chicano Arts Center in LA Feeling Gentrification Pressure
Self Help Graphics is an iconic East Los Angeles art center that started in the early 1970s.  The arts center gave young Chicano artists a platform to cultivate art free of censorship through programs, exhibitions, and community outreach.  But the groundbreaking visual arts center may be the latest victim in the area's ongoing gentrification.   FSRN's Martin Markovitz has more.
New Wall Eliminates Cross-Border Meeting Spot for Families
After much opposition and a long battle in court, scrapers and bulldozers have finally began filling a deep canyon in Border Field State Park, located on the California-Mexico Border. The US is erecting a second layer of border fencing, which will end at the Pacific Ocean. The hundreds of people who use the park each week as a meeting place between US and Mexico are concerned this new fence will eliminate one of their last remaining contact points. US authorities insist the multi-million dollar fence is needed, despite an increase in patrols and objections from human rights groups and environmentalists. From Tijuana, Mariana Martinez brings this report.