March 28, 2008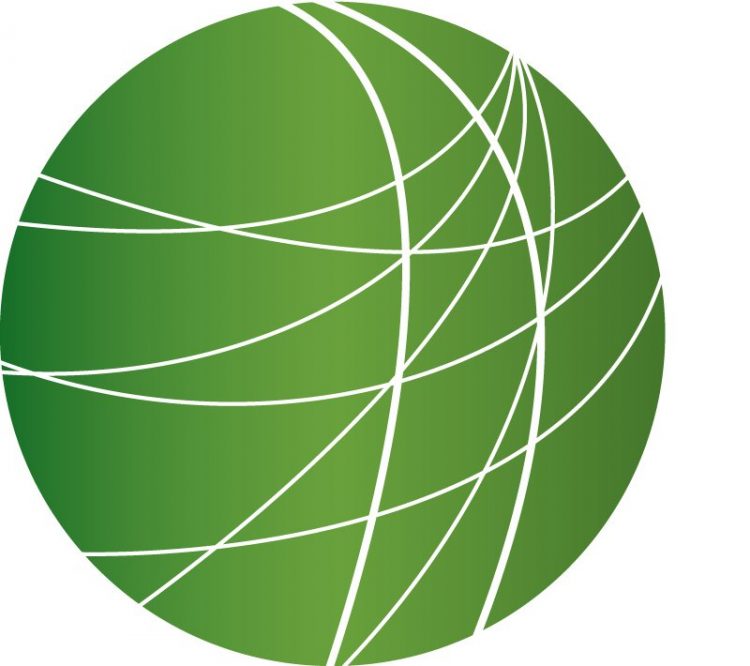 Court Rejects Abu-Jamal's Latest Appeal
Opponents of US Missle Shield Program Organize in Poland
Earth Liberation Front Accused of Arson in Washington State
UN Agency Seeks Funding for Education In Afghanistan
HEADLINES
EPA Chief Creates New Delays in Regulating Greenhouse Gas Emissions
The head of the Environmental Protection Agency has come under criticism for his move to delay the agency's response to an order from the Supreme Court. EPA Chief Stephen Johnson has opted to open a lengthy public comment period on the risk of greenhouse gases – rather than to implement immediate policy changes based on recommendations from the agency's own scientists. The Supreme Court last spring ruled that EPA must evaluate the risk CO2 emissions pose to the public and to the environment. Agency scientists concluded CO2 does constitute a serious threat and recommended new rules to reduce emissions. The lengthy public comment period virtually ensures that the federal government will take no significant action to reduce greenhouse gas emissions for the duration of the Bush Administration.

As Fighting Rages in Basra, Iraqi PM Declares 3-Day Curfew in Baghdad
Baghdad is under a 3-day curfew as clashes between Iraqi forces and militias continue in Basra and elsewhere in southern Iraq. Hiba Dawood has more.
The Iraqi government today ordered a 3 day curfew in Baghdad fearing that the clashes in Basra and other cities could escalate and spread to the capital. The Iraqi Army and police forces have been battling Shiite militias in Basra since Tuesday morning and have been facing major challenges in their attempts to eliminate the armed groups. The Basra militias are well-armed as a result of years of infiltration within the ranks of the Iraqi security forces. The US military at first acted in an advisory capacity to the Iraqi forces in the Basra offensive, but has since taken a more active role by launching air strikes over Basra last night. Hassan Jumma is a resident of Basra: (cut) "The situation for people here is miserable. For the 4th day, there is a curfew. People don't have enough food and water because they weren't given forewarning of such a security operation. The security situation is not stable and people expect to be attacked while inside their homes at any moment." The overall death toll since the offensive began is unclear, but is believed to be over 130. Iraqi Prime Minister Nouri Al Maliki had given Basra's militias until today to surrender, but has extended the deadline to April 8th. This is Hiba Dawood for FSRN.
Colombian Government Makes Offer to Exchange Prisoners for FARC Hostages
Negotiations for the release of hostages held by Colombia's FARC guerrillas could possibly resume in light of a government offer to release imprisoned rebels in exchange for former presidential candidate Ingrid Betancourt and other hostages. Manuel Rueda has more from Bogota.
The government has not yet said how many guerrillas it is willing to liberate, but President Alvaro Uribe signed a decree last night that would enable the Colombian courts to pardon the sentences of up to 500 guerrillas. Government supporters have called it a bold move, but not everyone is sure that the rebels will accept the deal. Camilo Gomez is a former national peace commissioner: (clip) "The important thing for them is not the release of the imprisoned guerrillas. What they demand, and have been seeking, is to sit down with the government because it's a sign of political recognition for them." The government's offer does not include a military withdrawal from key municipalities crucial to the FARC's military objectives – a key demand in past negotiation attempts. Uribe's decree follows recent news about Betancourt's critical health condition. Yesterday, Colombia´s state attorney revealed that in February, the guerrillas took her to a health post in a remote area. She´s allegedly suffering from Hepatitis B, malnourished, depressed, and unwilling to live. This morning, Colombia´s main radio networks lined up politicians, friends and family of Betancourt, to call on the rebels to release her to save her life. The government is now awaiting the rebels' response. Manuel Rueda, FSRN, Bogota.
Cuba Lifts Restrictions on Cell Phone Ownership
The Cuban government today lifted restrictions on the ownership of cell phones. Permission for cell phone ownership is Cuba has been previously limited to foreigners, staffers for international companies, and government officials. The new cell phone service for the general public has been regarded as a sign of openess from the new Cuban president Raul Castro – although cell phone service will be out of price range for most Cubans.

Freightliner 5 Take Their Case on the Road
Five North Carolina truck plant workers who were fired last year for leading a strike are now fighting their union for their jobs, and taking their message on the road. Ari Paul has more from New York.
The leaders of UAW Local 3520's bargaining committee, representing workers at the Freightliner company, led a walkout over stalled contract negotiations. Known as the Freightliner Five, the workers have traveled to Los Angeles and the company's hometown of Portland to spread their message. Two of the workers, Robert Whiteside and Allen Bradley, will bring the speaking tour to New York City tomorrow. Bradley says the United Automobile Workers international won't come to their aide because the strike they led was not sanctioned at the international level. But he argues their termination has effectively crippled the local union, making it too friendly with management and too fearful to file grievances. One of the organizers of the New York speaking event says that the case of the Freightliner Five highlights the difficulties of labor organizing in Southern states, many of which have so-called "right to work" laws. Only three percent of North Carolina's workers are unionized. The workers hope to encourage labor supporters to reach out to the UAW and ask it to try to get the Freightliner Five's jobs in order to strengthen their locals. In New York, I'm Ari Paul for FSRN.
FEATURES
Court Rejects Abu-Jamal's Latest Appeal
A three-judge panel of the Third Circuit Court of Appeals in Philadelphia has rejected Mumia Abu Jamal's latest appeal for a new trial. Abu Jamal's current legal status leaves him with the option of begin re-sentenced to death, or sentenced to life in prison. FSRN spoke with Ramona Africa in Philadelphia regarding this latest development.

Opponents of US Missile Shield Program Organize in Poland
A group of Polish activists, including "The Campaign against Militarism" and "Poles for a Referendum" has prepared for a mobilization against the installation of missiles and the building of the US base in Poland. The action, scheduled for March 29, is part of a larger anti-militarist struggle which is taking place throughout Europe, including campaigning in Slupsk, north-western Poland where elements of the shield are to be placed. Their protest coincides with reports in Polish papers that the country is to speed up negotiations on hosting elements of the American anti-missile shield on its soil. Danuta Isler reports from Warsaw.

Earth Liberation Front Accused of Arson in Washington State
Since the early 1990's, the Earth Liberation Front has claimed responsibility for dozens of instances of politically inspired property damage, including the 1998 Vail firebombing that was considered the costliest act of eco-terrorism in the country, causing $12 million in damage. On Monday, March 3rd in Woodinville, Washington, arsonists set fire to three uninhabited but furnished luxury model homes, causing an estimated 7 million dollars of damage. A spray-painted banner at the scene mocked builder's claims that the mansions were environmentally friendly, and bore the letters ELF, the initials of the Earth Liberation Front, a decentralized collective of radical environmentalists. Erin Siegal reports.

UN Agency Seeks Funding for Education in Afghanistan
Aan estimated 6.2 million children in Afghanistan began school this month, up by half a million from the year before. But the United Nations Children's Fund estimates that still, in the seventh year of the NATO occupation, only about a third of Afghan boys complete primary schools compared to 13 percent of girls. UNICEF is appealing for nearly $13 million in emergency funding for Afghanistan. Zack Baddorf reports from Kabul.