April 9, 2008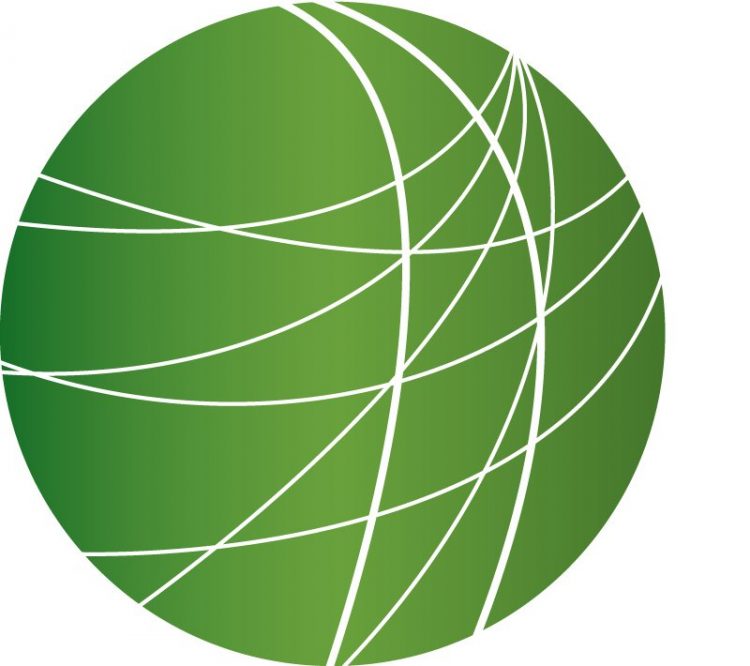 Survivors of Rape by US Contractors in Iraq Share Their Stories on Capital Hill
Petraeus and Crocker Continue Defending War in Iraq
Million Iraqi March Cancelled
Talks Collapse as Tension Returns to Kenya
Violence Taints Nepal's Election Process
Residents Oppose LNG Plant in Long Island Sound
HEADLINES
Food Riots and Protests in Haiti, El Salvador, Egypt, and West Africa
Riots over rapidly rising food prices have gripped Haiti for a full week now. Other countries have also seen their share of food demonstrations this week – including El Salvador, Cameroon and Burkina Faso. The Food and Agriculture Organization is calling for urgent action to reduce the impact of food price hikes on the poor. Speaking at an agroindustrial forum in New Delhi, FAO Director-General Jacques Diouf said today that "World food prices have risen 45 percent in the last nine months and there are serious shortages of rice, wheat and maize," Food has become so out of reach in Haiti – the hemisphere poorest country – that protestors have looted grocery stores, constructed barricades, and clashed with United Nations troops. Demonstrators in Port au Prince even stormed the presidential palace yesterday. The rising cost of food worldwide has been blamed on a combination of rising fuel costs, shortages in grain stocks, economic pressures from biofuels, and human-caused climate change.

Tibetan Monks Crash Media Tour as Olympic Torch in San Francisco
The San Francisco Police department cancelled days off for patrol officers and ordered them to work, as part of a massive security operation to protect the Olympic torch on it 6 mile run through the city's streets. Andrew Stelzer filed this report, as the torch relay was set to begin.
The entire torch relay route was fenced off on both sides of the street early this morning before protestors began to arrive. Thousands are lining the Torch relay route, including many Chinese-Americans in support of the Olympic run—no surprise as 20% of San Francisco's population have roots in China. But the majority of demonstrations are protesting China's human rights record. Some are calling on China to stop supporting the Sudanese regime, which supports violence in Darfur, and many more are calling on China to respect Tibetans right to preserve their culture, and potentially become independent. (clip – chanting) "China Lies! People Die! China Lies! People Die!". With protestors arrested and route changes in London, Paris and now the US, Olympic organizers are bracing for more problems when the torch goes to Hong Kong, and corporate sponsors such as Coca-Cola have been keeping a low profile until the torch arrives in China—where the likelihood of protests are virtually nil. For FSRN, I'm Andrew Stelzer.

Palestinian Armed Factions and Israeli Troops Both Launch Attacks Today
A cross-border attack at an Israeli crossing in eastern Gaza today killed two Israelis and wounded four others as Israeli military strikes on Gaza claimed the lives of six Palestinians. Rami Al-Meghari has more.
Three Palestinian resistance groups in Gaza claimed joint responsibility today for a cross-border attack on the Israeli crossing point of Nahal Oaz, killing two Israeli civil servants who worked at the terminal. Four others were wounded in the attack on the terminal, which is used for channeling fuel and other supplies to Gaza. Israel began limiting fuel shipments to Gaza in January and has recently moved to reduce them even further. Abu Ataya, is the spokesperson of the Popular Resistance Committees, one of the 3 groups to claim responsibility for the attack: (clip) "This is the first in a series of operations the resistance plans to carry out to lift the strangulating siege and relieve our traumatized people". Immediately afterward, Israel shelled a Palestinian house in eastern Gaza city, killing three inhabitants, as Israeli warplanes fired missiles on two targets, killing two fighters and wounding two other residents. Earlier in the day, Israeli forces incurred into the southern Gaza town of Qarrara, killing one Hamas fighter. An Israeli soldier was killed and two others were wounded in the attack. Israeli media outlets report that the Nahal Aouz fuel terminal has been closed until a further notice, in a move that could signal more hardships for Gaza's civilian population. For Free Speech Radio News, I'm Rami Al-Meghari in Gaza.

Riots in Karachi as Pakistan's Judicial System Hangs in Limbo
Seven people were killed today and over a dozen injured as violence erupted in Karachi, Pakistan's largest city. Amber Vora reports from Karachi.
Late this afternoon in Pakistan's normally-bustling commercial hub, shop owners hastily closed their stores early due to reports of gunfire, arson and looting. While initial reports suggested that violence broke out among rival groups of lawyers it now appears that the MQM, the dominant political party in Karachi, may have instigated the violence. The MQM was previously in a coalition government with President Pervez Musharraf's PML-Q party and has been implicated in widespread violence and rioting that occurred last May and claimed dozens of lives. Today preliminary reports suggest that several people died when the law office of the Karachi Bar Association Secretary, Naeem Quereshi, was set on fire during business hours. These events come after a scuffle yesterday in Lahore, where some members of the lawyer's movement to restore the judiciary took part in a mob that angrily attacked Dr. Sher Afgan Niazi. Dr. Niazi was a law minister under Musharraf and ordered the imprisonment of thousands of lawyers and activists after Musharraf suspended the constitution in November. For FSRN, this is Amber Vora reporting from Karachi, Pakistan.
FEATURES
Survivors of Rape by US Contractors in Iraq Share Their Stories on Capital Hill
Survivors of rape in the war zone by private US contractors told a Senate panel that they have seen no justice for crimes committed against them. Sharing their stories with Congress and the media, each one's testimony eerily echoes the others. The women worked for Kellogg Brown and Root, or KBR, and all say that the company and the military tried to ignore the cases. FSRN's Leigh Ann Caldwell reports.
Petraeus and Crocker Continue Defending War in Iraq
General David Petraeus and Ambassador Ryan Crocker testified in DC on the war in Iraq for the second day in a row today. Like they did in the Senate yesterday, Petraeus and Crocker continue to defend the war. FSRN's Naji Muajhid reports from this morning's hearing.
Million Iraqi March Cancelled
A massive million Iraqi march planned for today was called off by Shiite cleric Muqtada Al Sadr, after Prime Minister Nouri Al Maliki said security forces would prevent demonstrators from marching from Najaf to Baghdad. Baghdad remains under curfew as Al-Sadr's followers will fail to mark the anniversary of the fall of Baghdad for the first time since 2003. Al-Sadr's Mehdi Army has been under attack for several weeks throughout southern Iraq, especially in Basra – and in the last few days in the Shia stronghold of Sadr City, right in Baghdad. Hiba Dawood has more.
Talks Collapse as Tension Returns to Kenya
Kenya's Orange Democratic Movement pulled out of the power sharing talks with President Kibaki's Party of National Unity, citing as unacceptable the government's refusal to give up key ministries. The talks now hang in balance, and the country is once again tense after one month of relative peace. FSRN's John Bwakali reports from Nairobi.
Violence Taints Nepal's Election Process
Nepal has seen a surge in violence including police fire, bloody clashes between rival political groups and bomb explosions on the eve of the Constituent Assembly poll being held tomorrow. The historic election will yield 601 members for the proposed Assembly which would draft a new constitution and abolish the monarchy. PC Dubey reports from Nepal, where violence has already tainted the election process.
Residents Oppose LNG Plant in Long Island Sound
An energy conglomerate is proposing to construct a first-in-the-nation floating terminal for liquid natural gas, or LNG right in the middle Long Island sound – which is home to a rich and unique ecosystem. The plan has brought together people from both the Connecticut and New York sides of the sound to oppose it, and say the LNG terminal is not needed to provide the region with better access to desperately needed energy. But the $700-million proposal recently won final approval from the Federal Energy Regulatory Commission – now New York State regulators have the power to block it. Melinda Tuhus reports.