September 2, 2008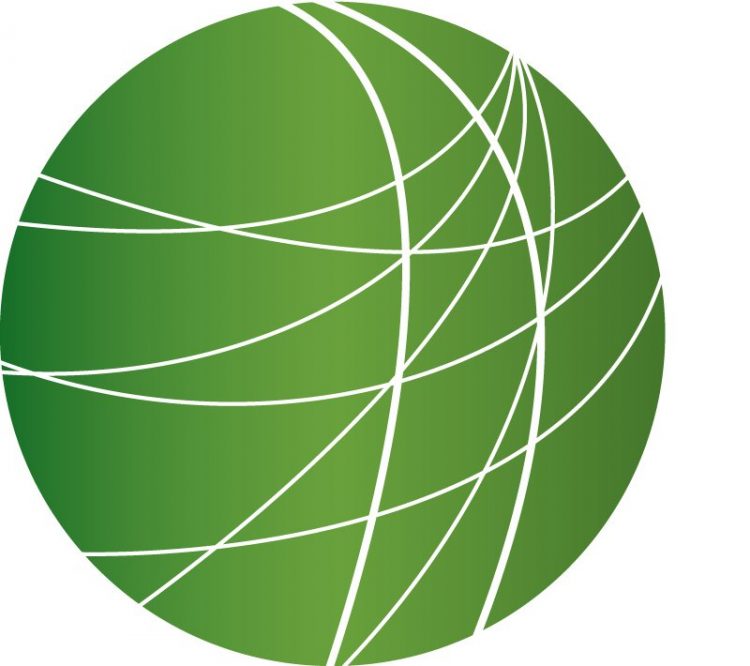 At Least 284 People Arrested in the Twin Cities, Including Amy Goodman
Group of Iraq Veterans Against the War Head to Bring Relief to New Orleans
Some in New Orleans Choose to Ride out the Hurricane
Examining the Republican Party's Energy Policy
Massive Protests Greet Republican Delegates
Immigrant Rights Activists Take on Sheriff Joe Arpaio
Flooding Plagues Those on the Indian-Nepalese Border
HEADLINES
US Military Fatalities in Afghanistan Now Past 500
The US military death toll in Afghanistan has surpassed 500, according to the newest figures released by the Pentagon. August ranked as the deadliest single month for coalition forces in Afghanistan since the start of the 2001 invasion. Meanwhile, the US military death toll for Iraq has climbed past 4150.
Emergency Rule Imposed in Bangkok
The Thai capital, Bangkok, is under martial law after pro and anti government demonstrators clashed early this morning. Claudia Cragg has more.
Thailand's embattled Prime Minister Samak Sundaravejj declared emergency rule after clashing demonstrations killed one person and left several dozen injured. The State of Emergency bans public gatherings of more than 5 people and allows the government to censor the media from a military facility. A massive protest camp run by the opposition People's Alliance for Democracy continues to occupy the Prime Minister's compound. Thai security forces have been reluctant to crackdown on the protests that have been growing in intensity, calling for the prime minister to resign. Since Aug 26th, the opposition has been coordinating protests on a large number of Bangkok government buildings and caused widespread economic and transport disruption. Said to be fueling these protests is the impending decision on election fraud by the Thai Election Commission which could dismiss Samak's ruling People's Power Party (PPP) and allow the opposition to form a new coalition government. For FSRN, I'm Claudia Cragg.  
Japanese Prime Minister Resigns
Troubled Japanese Prime Minister Yasuo Fukuda abruptly resigned today, citing his inability to cope with rising prices for food and fuel and looming economic recession. Fukuda's governing Liberal Democratic Party will meet in a special session later this month to elect his successor but the opposition party is pressing for constitutionally allowed "snap elections". Early elections could favor the opposition and threaten the Liberal Democratic Party's 5 decade long domination of the Japanese government.
Bolivian Electoral Court Overturns Election Date for Constitutional Referendum
Bolivia's National Electoral Court has overturned the date set by the president for a constitutional referendum. Leny Olivera reports from Cochabamba.
The Court rejected the decree issued late last week by President Evo Morales which called for a nationwide referendum on a draft constitution to take place on December 7th. In announcing the ruling last night, the the National Electoral Court's president said that only the Bolivian Congress can call for a referendum. President Morales, who is currently out of the country, told reporters that he thinks that the court is responding to pressure from the conservative opposition, but is confident that the constitutional referendum will proceed. The institution of a new constitution for Bolivia was a key issue for Morales during his presidential campaign in 2005. A constitutional referendum would require a two-thirds vote of approval in Congress. The issue may provoke a political standoff between the Executive branch and the opposition-dominated Senate. For FSRN, I'm Leny Olivera in Cochabamba.
EU Committee Recommends Giving Car Manufacturers More time to Curb Emissions
The European Commission is seeking to implement binding car emissions targets before the end of the year, but last night these new, stricter standards came under threat by a package that waters down the key components. Cinnamon Nippard has more.
The EU Commission wants manufacturers to make significant emissions cuts by 2012, but the car industry says they need extra time to remain economically competitive. The package of changes passed last night by the EU Parliament's influential Industry and Energy Committee would allow carmakers to ease into the emissions reductions. Only 60% of their fleet would be required to meet the target by 2012. The EU Parliament Industry and Energy Committee, also proposed reducing Fines to be imposed on carmakers for breaching CO2 emissions limits, to €40 per excess gram of CO2 – instead of the €95 proposed by the EU Commission. Environmental groups were heavily critical of the recommendations. Tony Bosworth is the Senior Transport Campaigner with the environmental group, Friends of the Earth. [Bosworth] "We were disappointed with the opinion of the industry committee. They seemed to have favored the interests of the car industry over the interests of the planet and the climate by supporting an opinion on cars and climate change which is riddled with loopholes which are going to make it easier for the car industry to comply." Bosworth is optimistic that this package of amendments could be overturned at next week's vote in the Environment Committee of the European Parliament. But the proposal then has to go before the full parliament and EU member states before becoming law. Cinnamon Nippard reporting for Free Speech Radio News in Germany.
FEATURES
At Least 284 People Arrested in the Twin Cities, Including Amy Goodman
So far, at least 284 people have been arrested on the streets of Saint Paul – 130 people have been charged with felonies, including conspiracy to riot. 103 people have been charged with misdemeanors – many have been released unless they did not present ID. Among those taken in were Democracy Now's Amy Goodman, Sharif Abdel Khadoz and Nicole Salazar. Aura Bogado caught up with Amy shortly after she was released, and was making her way back into Convention.
Group of Iraq Veterans Against the War Head to Bring Relief to New Orleans
A contingent of 10 IVAWs are heading over to New Orleans to lend their hands to those affected by Hurricane Gustav. We hear from Phil Aliff.
Some in New Orleans Choose to Ride out the Hurricane
Tropical storm Gustav moved further west on Tuesday after making landfall as a Category 2 hurricane just west of New Orleans on Labor Day. Nearly 2 million people evacuated Coastal Louisiana over the weekend in fear of devastation similar to the wake of Hurricane Katrina's, three years ago. FSRN's Dolores M. Bernal was on the ground for the hurricane and brings us this story.
Examining the Republican Party's Energy Policy
Alongside this weekend's news reports on hurricane evacuation and the strength of Gustave, where stories about how the storm would affect oil refineries in the Gulf – possibly halting production and boosting gas prices. These issues, and how they relate to energy policy and oil dependence, are at the forefront in the Twin Cities where the Republicans released their policy platform. Leigh Ann Caldwell has more.
Massive Protests Greet Republican Delegates
Thousands of protesters took to the streets in St. Paul Monday, and protests outside the Republican National Convention will continue throughout the week. Activists raised their voices on everything from war to immigration to human rights for Oromos in Ethiopia. Mainstream media focused mainly on clashes between protesters and police. FSRN's Tanya Snyder has the story.
Immigrant Rights Activists Take on Sheriff Joe Arpaio
While thousands of people came out yesterday to put an immediate end to immigration raids, locals in Phoenix, Arizona are also demonstrating. Immigrant's rights activists launched what they call a "siege" of Wells Fargo bank today – which rents two floors to Maricopa County for use by the Sheriff's department. Activists are protesting what they call local Sheriff Joe Arpaio's "reign of terror and error". Some prisoners have died and many have been injured under the Sheriff's custody. Prisoners recently filed class-action lawsuit for conditions at the jail and mistreatment. Arpaio is also criticized for his civilian posse, which he has ordered to stop immigrants and arrest those without papers. FSRN caught up with Chris Newman, of the National Day Laborer Organizing Network about the action.
Flooding Plagues Those on the Indian-Nepalese Border
While much of the Gulf Coast was spared from devastating floods, half-way around the world along the India-Nepal border, thousands have been displaced due to massive flooding of the Kosi River. Some 250,000 homes were destroyed, and an estimated 3 million people are affected. According to the Red Cross, more than 400 people have died. The floods started about two weeks ago, after the Kosi River breached a dam in Nepal. The water has not yet receded, rendering a large swath of Nepal and the Indian state of Bihar uninhabitable. And as PC Dubey reports, state government run relief and rescue operations aren't equipped to respond to this humanitarian crisis.