April 29, 2008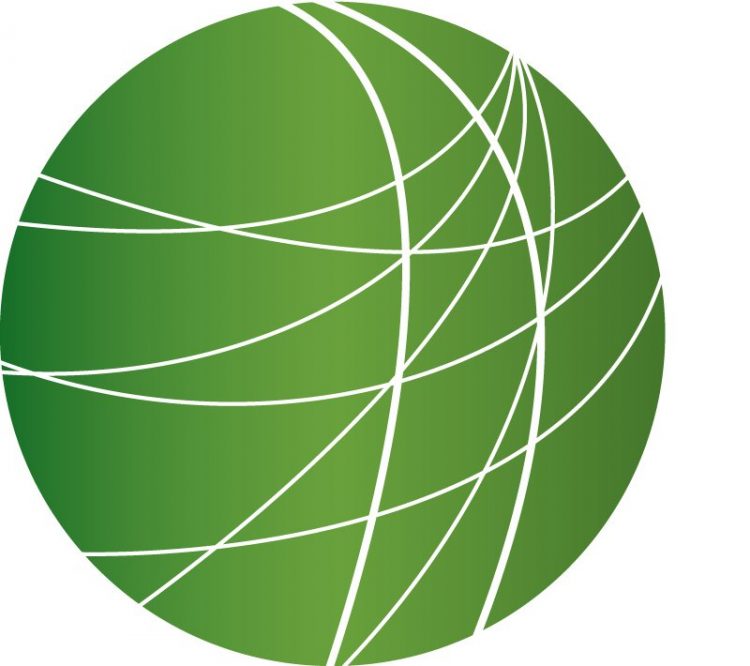 Food Protests in Senegal
Paraguayans Paying the Real Price of Soy
Changes to GI Bill
London's St. Agnes Rasta Colony Forever Changed
A Look at "King Corn"
HEADLINES
Deadly Day in Sadr City
Fighting in Baghdad's Sadr City district has left more than 30 people dead and many others wounded. US military spokesman Lt. Col. Steve Stover says 28 "extremists" were killed. Hospital officials speaking to the Associated Press say most of the dead were civilians. The fighting reportedly started when Shiite militiamen fired on US forces on a road where the US military plans to erect a concrete wall.
Search and Rescue Efforts Underway After Tornadoes Hit Virginia
Virginia Governor Tim Kaine has declared a state of emergency in the wake of tornadoes that swept through the state Monday, injuring hundreds of people and causing widespread damage. From Richmond, Catherine Komp reports.
Three tornadoes touched down in central and southwestern Virginia Monday afternoon. State emergency management teams are continuing search and rescue efforts in the hardest hit areas, including the city of Suffolk where an estimated 200 people were injured. Twelve are currently in serious or critical condition. Virginia Department of Emergency Management spokesperson Bob Spieldenner said a storm this severe isn't typical for the region. (clip) "We had one tornado already this year, out in the far western part of in the mountainous area, which is unusual. For a storm this strong, it's been a while. Normally we get most of the tornadoes in VA that are kicked off from tropical storms that come through, and those are usually of the weaker variety. It's unusual for us to get one this strong." One hundred forty-five homes were wiped out in Suffolk and city officials have closed public access to several subdivisions. Brunswick and Halifax counties and the city of Colonial Heights were also hit, damaging multiple homes, commercial buildings and cars. State officials say it's too early to estimate how long it will take to rebuild affected communities and if they'll receive federal assistance. For FSRN, I'm Catherine Komp.
Mohawk Activists Blockade Major Canadian Highway
A tense stand off at a Mohawk community in southeastern Ontario has lead to the blockade of one of Canada's busiest highways. Stefan Christoff reports from Montreal.
The blockade on Highway 6 is the latest action in the fight over a contested tract of land in Southern Ontario. Residents from the Mohawk community of Tyendinaga have maintained a year-long presence at the site known as the Culbertson land tract, a 928 acre piece of territory, which Canadian authorities took from the Mohawks in 1832. Canadian government documents illustrate the Mohawk's legal ownership over the land. A protest Mohawk activists had called for this past weekend later escalated to an ongoing tense stand-off, a major road blockade, and the arrest of Shawn Brant a well-known Mohawk activist in Canada. Brant spoke to reporters as he was arrested by Ontario Provincial Police. (clip) "This is it; justice for First Nations communities, 'lock us up'. Anyone who speaks up, lock them up. Lock them up. Don't fix the problems just lock us up." The land reclamation began after a private corporation opened a gravel pit on the disputed Mohawk territory without community consultation. For Free Speech Radio News in Montreal, this is Stefan Christoff.

BP and Shell Rake in Record Profits
Shell and BP announced their first quarter earnings today – revealing that the companies are raking in record profits as gas prices are at an all-time high. The two companies brought in a combined profit of $16 billion dollars in the 3 month period. BP and Shell did not increase production, so the profit margin is believed to come mostly from higher prices consumers pay at the pump. The other 3 big oil comapanies have yet to announce their first-quarter reports. Some members of Congress are calling on the President to authorize the release of oil from the country's Strategic Petroleum Reserve, which is currently filled to 97% capacity.
Former Police Lieutenant Sentenced for Corruption in CT
A former police lieutenant at the center of a corruption scandal was sentenced in New Haven, Conn. yesterday. Melinda Tuhus reports.
As the head of New Haven Police Department's Narcotics Unit, Billy White gained a reputation as a man who went after drug dealers and helped put gang members in prison. But his arrest last year in a sting operation led to charges of theft and taking bribes. His downfall triggered a reorganization in the whole New Haven police department. He pleaded guilty to the charges and faced a sentence that could've let me live free, but under probation. Judge Janet Arterton instead sentenced White to 38 months in prison, saying his earlier good deeds did not make up for his criminal behavior. Barbara Fair of People Against Injustice helped to lead the effort in the city's African American community to make sure White was held accountable for his crimes, which often targeted Black citizens. (clip) "The good thing about it is several people from our organization – People Against Injustice – actually wrote letters to the judge beforehand, so I'm hoping they had an impact, along with us coming out in this community a couple of days before the sentencing so she could hear from the community that we really had a problem with the way Billy White operated in our community." For FSRN, I'm Melinda Tuhus in New Haven.
FEATURES
Food Protests in Senegal
Food price hikes in West Africa have caused protests in Burkina Faso, Côte d'Ivoire, Cameroon, Mauritania and Senegal. So-called "hunger riots" have led to deaths in Mauritania and Côte d'Ivoire, as the price of rice and wheat have bolted on the international market. In Senegal, protest marches have been held, followed by a range of government-proposed solutions – but as FSRN's Ndiaga Seck reports, the population continues to suffer.
Paraguayans Paying the Real Price of Soy
Those of us feeling pinched at the pump may be encouraged at the rise of alternative energies such as ethanol and biodiesel, which may soon help substitute the world's quickly depleting fossil fuels. But the massive growth of the soy industry, from which some biodeisels are derived, is wreaking its own devastating havoc across South America's Southern Cone. FSRN's Mike Fox has more from Paraguay.
Changes to GI Bill
Veterans returning from Iraq and Afghanistan are finding that the GI Bill, that helped vets get their education after World War II, no longer provides enough to pay for school today. As FSRN's Tanya Snyder reports from Washington, a new GI Bill seeks to remedy that problem.
London's St. Agnes Rasta Colony Forever Changed
London's high-profile trial after last year's largest drug raid at a Britxton Rastafari temple has ended amid legal confusion – and all the accused Rastafarians were acquitted. As FSRN's Natalia Viana reports, it's a melancholy end to a story that led to the destruction of the largest and longest-living Rastafari temple in Britain.
A Look at "King Corn"
Corn is at the center of an immensely productive agricultural system. US farmers grew a record 13 billion bushels of it last year, and it ends up in everything from beef to toothpaste. FSRN's Jim Kent attended a screening of a documentary on "King Corn" in Rapid City, South Dakota and spoke to audience members, ranchers and one of the film's producers about the staple, and the role it plays in the US diet.