May 14, 2008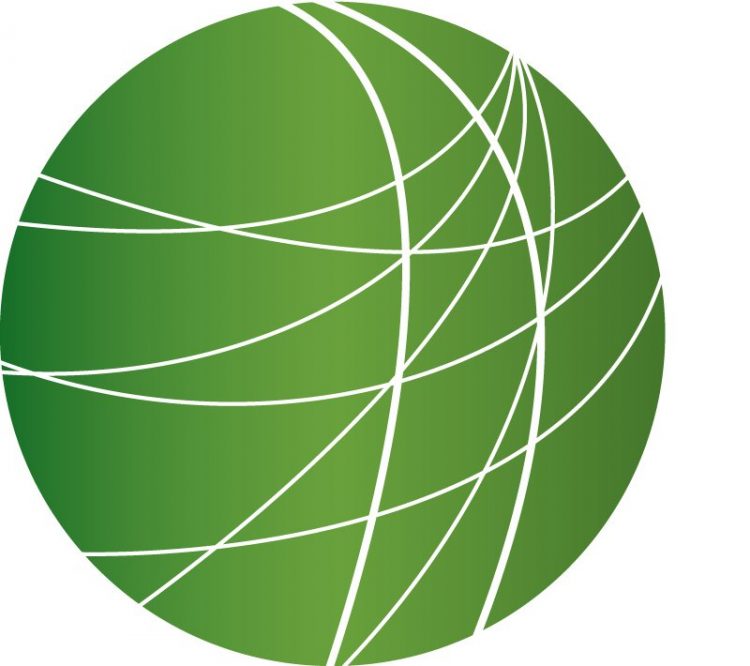 Conservative Mississippi Congressional District Changes Course
The New Farm Bill
Bush Arrives in Jerusalem, as Palestinians Mark Nakbah
Vet Suicides
Lima Summit Brings Grassroots Organizers Together
HEADLINES
China Death Toll Rises to 15,000
China has adjusted the confirmed death toll from Monday's earthquake upwards to 15,000. Chinese state-run media reports that 25,000 others remain missing while other estimates put that number as high as 60,000.
Jaipur Under Curfew After Serial Bomb Attack
In India, much of the city of Jaipur is under a dusk-to-dawn curfew after a series of bombs ripped through the tourist hub yesterday evening. Bismillah Geelani has more from New Delhi.

Indian police have detained at least 40 people for their suspected role in yesterday's serial bomb attack in Jaipur. The blasts killed around 70 people and wounded more than 200 others. One of the detainees is a man who was himself wounded in the blasts. Police investigators say the blasts were carried out by high intensity explosives on timing devices strapped to bicycles that were parked along the city's main shopping corridor. One blast occured near a Hindu temple. Authorities have imposed a curfew in several parts of Jaipur fearing riots in the city which has a mixed population of Hindus and Muslims. Meanwhile, India's central government today called the bombings a "deep-rooted and very well-planned conspiracy" to disturb communal harmony in the country and suggested that the origins of the strike were in a "neighbouring" country. For FSRN, this is Bismillah Geelani from New Delhi.
Pakistani Taliban in Prisoner-for-Hostage Deal with Government
The Pakistani government has begun shifting troops away from parts of the South Waziristan region on the Afghan border in an effort to pacify militants in the volatile region. Mudassar Shah has more.
Pakistani security forces and local Taliban figures exchanged prisoners today as part of efforts to de-escalate tensions in the region. 32 Taliban militants were handed over today while some 55 security forces held as hostages were shifted from different Taliban hideouts to the tribal town of Mahsood. The Pakistani ambassador to Afghanistan – who was abducted in February – was not among the released hostages. Pakistan's South Waziristan province is believed to contain safe havens for Taliban and al-Qaeda fighters launching cross-border attacks on troops in Afghanistan. The recently elected government of Pakistan opened peace talks with militants in the border regions last month. The government is offering to withdraw some of its troops and release prisoners if local authorities refuse to shelter foreign militants and Al Qaeda forces. For free Speech Radio, I am Mudassar Shah in Islamabad.
Lawrence Livermore Lab Fails in Mock Terror Drill
Federal officials acknowledged yesterday that mock terrorists defeated a security force in an exercise last month at the Lawrence Livermore National Laboratory in the San Francisco Bay Area. The lab stores about a ton of Special Nuclear Materials, which, if detonated by real terrorists, would spell catastrophe for the 7 million people living within a fifty-mile radius. Kellia Ramares has more.
Time Magazine reports that mock terrorists were able to reach a mock supply of nuclear material when among other things, the hydraulic system of a truck-mounted Gatling gun failed, making the weapon inoperable. But even a properly working Gatling gun is a controversial defense in Livermore. The gun is capable of firing 4,000 rounds a minute and has an official kill range of one mile. Four schools and a senior center are within one mile of the lab. Marylia Kelly, executive director of Trivalley Cares, a Livermore watchdog group, considers the lab indefensible. "There are many hundreds of buildings there. This is on a square mile. There are approximately ten thousand employees going in and out and subcontractors. And you can't tell who belongs there and who doesn't belong there. It's vulnerable to a terrorist attack by air. Livermore lab is not a no fly zone. Airplanes fly over it every day." The Department of Energy issued a press release stating that an inspection team sent to the site after the exercise noted "areas requiring corrective action." For FSRN, I'm Kellia Ramares.
British Economy Also Tanking
The latest economic figures available in the UK paint a grim picture, further undermining confidence in the government of Prime Minister Gordon Brown. Naomi Fowler reports from London.
A number of calculations published this week show the prognosis isn't good: foreclosures rising by 16% in the first quarter; mortgage lending to home buyers at its lowest level for 33 years with falling house prices; and higher food and fuel prices have sent inflation surging, bouncing the cost of living to it's fastest rise in several years. Back in April, the Bank of England was so worried it launched an unprecedented 100 billion dollar rescue package to encourage mortgage companies to keep on lending. It was one of the biggest moves by a central bank worldwide to boost confidence amid the global credit crisis. Government Minister Hazel Blears: (clip) "Everybody recognizes that we're getting the wash-out from some of the lending practices in America, other European countries are facing exactly the same pressures, what we're trying to do is help people through these difficult times." But an added concern for the government is that the British are already the most indebted in Western Europe. This is Naomi Fowler in London for Free Speech Radio News.
FEATURES
Conservative Mississippi Congressional District Changes Course
After a win in West Virginia, Hillary Clinton aims to slow down Barack Obama's momentum. She's meeting with super delegates and top funders in Washington DC. Meanwhile, Obama is attempting to make inroads with the very demographic he is loosing the most with: white working class voters. He laid out a new plan in Michigan today. And in other election news, a conservative Congressional district in Mississippi turned Democrat. The special election results are serious indicators for the Republicans in November. FSRN's Leigh Ann Caldwell reports.
The New Farm Bill
Both chambers of Congress are set to vote on a new Farm Bill by next week – which President Bush has threatened to veto. It's going to take at least 290 representatives in the house to override Bush's veto – today's vote in the House will be an indication of whether the legislation will survive the veto threat. FSRN Anchor Aura Bogado spoke with Aimee Witteman, Grassroots Organizing and Outreach Director for the Sustainable Agriculture Coalition; who explains explains why the group supports the new Farm Bill, what it means for the federal food stamp program, and what it's lacking.
Bush Arrives in Jerusalem, as Palestinians Mark Nakbah
President Bush arrived in Jerusalem, where he is meeting with Israeli Prime Minister Ehud Olmert, and President Shimon Perez, in an attempt to move forward on an Israeli-Palestinian peace deal. Bush backed his assessment that the two sides could find a formalized peace by the time he leaves office in January – critics say that scenario is highly unlikely. This week marks the 60th year of the Nakbah, which means the Catastrophe in Arabic, when more than 500 Palestinian villages were destroyed by Israeli forces. One of those villages was al-Wallajeh. Originally located near Jerusalem and Bethlehem, the community was forced to relocate to the West Bank. FSRN's Ghassan Banoura reports how the plight of one Palestinian community reflects the disasters of 1948.
Vet Suicides
According to some estimates, 7,500 veterans attempted suicide last year; but a memo by the Veterans Administration head of mental health says the number of attempted suicides is closer to 1,000 per month. In a hearing before the House Committee of Veteran Affairs last week, the VA Secretary was taken to task for "failure to provide adequate mental health", for veterans who would later attempt to take their own lives. FSRN's Lona Alias was there and files this report.
Lima Summit Brings Grassroots Organizers Together
Members of social movement from Latin America, the Caribbean, and the European Union are in Lima, Peru this week to discuss common strategies to global challenges. FSRN's Pamela Cueva and Alfredo Cuadros have more from Lima, where organizers say more than 1,000 people have come from 60 countries to participate in the week-long people's forum, meant as a counterweight to governmental talks.