May 13, 2008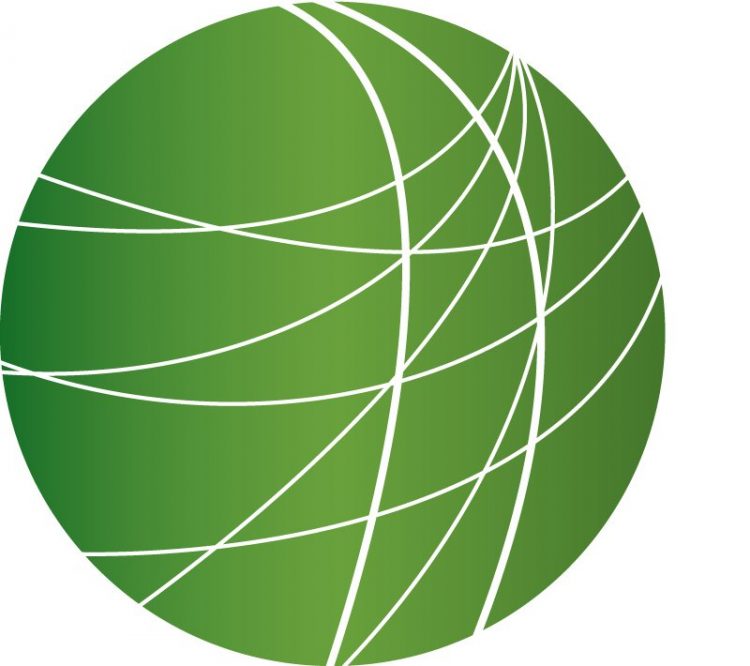 A Look at McCain's Energy Policy
Corporate Conflict of Interest in the Supreme Court
Palestinian Refugees in Chile
Youth Lakota Ride
Latino Health Care
HEADLINES
Synchronized Bombs Rip Through Indian City
A series of seven bomb blasts tore through the central Indian city of Jaipur this evening, killing around 70 people and injuring more than 150 others. The bombs exploded near a Hindu temple in a shopping district peppered with tourist attractions. No group has claimed responsibility for the attack.
Earthquake Relief Efforts Underway in China as Thousands Remain Trapped
In China, relief efforts are underway to help the victims of the earthquake that has already claimed more than 12,000 lives in Sichuan province. Severine Bardon reports from Beijing.
Authorities estimate that tens of thousands are still buried under the rubble of collapsed buildings. Little news has come out of Wenchuan district, the epicenter of yesterday's devastating earthquake. More than 100,000 people live in this mountainous area. The army has taken charge of the rescue work by sending 54,000 troops to the disaster zone but bad weather and the difficult geographical characteristics of the affected areas have been slowing down the relief efforts. According to state television, the government has so far released 122 million dollars in emergency aid. Solidarity campaigns are being organized nationwide with students lined up on campuses today to donate blood. Private financial donations are being collected at schools, in businesses, and on the internet. The already heavy death toll will likely increase in the coming days. For Free Speech Radio News, I'm Severine Bardon in Beijing.
Hundreds Detained in Largest Single-Site Immigration Raid in US History
Three-hundred and ninety immigrant workers remain in custody after yesterday's raid at the Agriprocessors kosher meatpacking plant in Postville, Iowa. The raid was the largest single-site enforcement operation in US history. The operation led by Immigration and Customs Enforcement included officers from 16 federal, state, and local agencies, including the FBI, the US Marshals, the IRS, the DEA and two local police departments. The Des Moines Register reports that two trailers have been converted into makeshift courtrooms to help process the large number of detainees. The majority of the detainees are reportedly from Guatemala.

Colombian Paramilitary Leaders Extradited
The Colombian government has extradited fourteen former paramilitary leaders to the US to face drug trafficking charges. Manuel Rueda has more from Bogota.
The paramilitary leaders made a peace deal with the government in 2005, which included reduced prison sentences, in exchange for information about political assassinations, mass killings and other crimes committed by the militias. But the government says that the paramilitary leaders did not fulfill their promises. It also accuses them of running criminal operations from their jail cells. President Alvaro Uribe addressed the nation on television today. (clip) "We cannot be weak in the face of recidivism for offenses like murder and other crimes." Uribe also said that Colombian authorities will continue to investigate human rights abuses committed by the paramilitary chiefs. But human rights groups say that US courts will focus on the paramilitaries drug trafficking crimes. And that it will be more difficult for them to press charges against the paramilitaries in the US. Some sectors of the opposition are also questioning the timing of this extradition. Over fifty congressmen who are part of President Uribe´s coalition, are currently under investigation for their links with paramilitary groups. And some of the extradited chiefs, were key witnesses in those investigations. Manuel Rueda, FSRN, Bogotá.

Continued Wrangling Over Terms and Conditions of Gaza-Israeli Ceasefire
The Israeli government and Hamas continue to wrangle over the terms of a ceasefire agreement through an Egyptian mediator. Rami Almeghari has more from Gaza.
Israel has responded to Hamas' month-old ceasefire offer by demanding 2 conditions: one, the release of captured Israeli soldier Gila'd Shalit and two, the halt of arms smuggling from Egypt into Gaza. Hamas says the Shalit case is a separate issue and his release will come only after Israel agrees to exchange him for hundreds of Palestinian prisoners held in Israeli jails. Observers have since lowered their previously high expectations for the Egyptian mediation effort. Mokhaimer Abu Se'da is a professor of political science in Gaza: (clip) "It seems to me that it's going to take a new round of talks between Egyptians and the Israelis before we witness any agreement with regard to ceasefire between Hamas and Israel." Hamas's ceasefire initiative states that Palestinian armed factions will stop firing homemade rockets from Gaza into Israel if Israel will lift its 11-month-old blockade and halt military attacks on the coastal territory for a period of six months. But for now, attacks on both sides continue. An Israeli airstrike near the Khan Younis refugee camp killed a Palestinian fighter today after homemade rocket fire killed an Israeli woman yesterday. For Free Speech Radio News, I am Rami Almeghari in Gaza.
Senate Passes Measure to Stop Filling Strategic Petroleum Reserve
The Senate today voted 97 to 1 to approve a measure aimed at reducing gas prices at the pump by temporarily suspending oil deposits into the nation's strategic petroleum reserve. The reserve is at 97 percent capacity while gas prices are at record levels. The House is expected to vote on a similar measure as early as tonight.
FEATURES
A Look at McCain's Energy Policy
Voters head to the polls in West Virginia today. With 28 delegates at stake, and 11 super delegates in the Democratic race, Senator Hillary Clinton is expected to win by large margins there – having spent a good amount of time in the state in recent days. Senator Barack Obama has picked up additional super delegates, and by many counts, has surpassed Clinton in the race for super delegates. But both candidates took some time off from campaigning to travel to Washington DC to vote for a measure aimed at relieving sky rocketing gas prices. And, presumptive Republican nominee John McCain stayed on the campaign trail promoting his long term plan to combat high gas prices and global warming. FSRN's Leigh Ann Caldwell reports.
Corporate Conflict of Interest in the Supreme Court
Four of the nine Supreme Court members recused themselves from a case leaving them without a quorum. The matter was brought by South African apartheid survivors who accuse U.S. corporations of collaborating with the apartheid regime. Because of the high court's inability to act, the way is cleared for the lawsuit to proceed – rejecting a move from corporations, backed by the Bush administration, to dismiss the claims. FSRN's Tanya Snyder probes deeper into the conflict of interest in the Supreme Court.
Palestinian Refugees in Chile
The US-led war in Iraq has resulted in masses of refugees, many of them Palestinian-Iraqis, who now mostly reside in desert camps on the Iraq-Syria border. After the United Nations High Commissioner for Refugees pleaded with its member nations, Chile's government said it would allow 117 Palestinians to enter the South American country. FSRN's Jorge Garreton is in Chile, where a handful of Palestinian refugee families have arrived.
Youth Lakota Ride
Fifty Lakota youth took part in a 100-mile horseback ride across South Dakota's Pine Ridge Reservation last week. The goal of the journey was to reconnect the young riders with their culture and with their land. FSRN's Jim Kent visited the Lakota riders in the middle of a spring snowstorm on the final day of their 4-day expedition.
Latino Health Care
Latino leaders from five states came together in Meriden, Connecticut, for the first-ever regional Latino summit on universal health care this month. Melinda Tuhus Reports.