May 21, 2008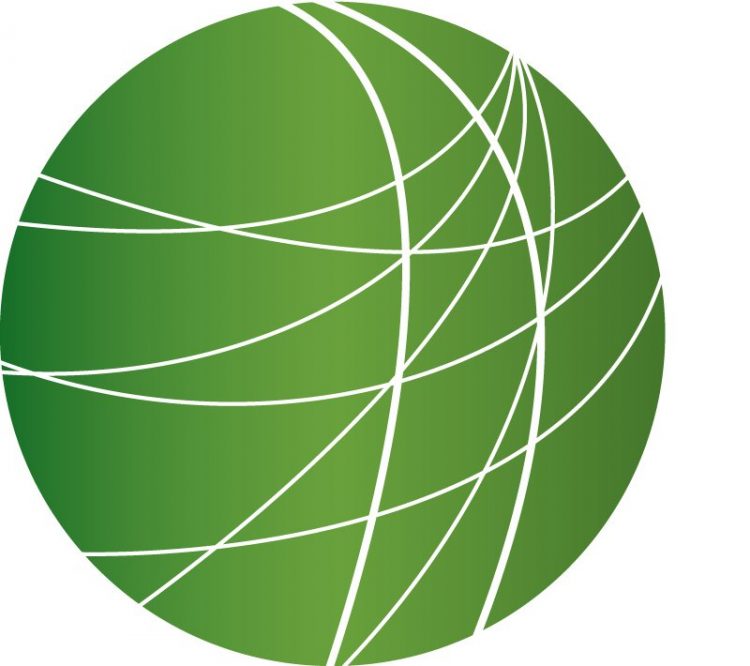 Rival Lebanese Leaders Strike Historic Deal
Checking in on the Campaign Trail
Obama in Florida
Environmentalist Critique Proposal to Store Coal Underground
Police Officers Accused of Rape Released
HEADLINES
Xenophobic Violence Continues in South Africa
Ten days of xenophobic violence in South Africa has forced around 16,000 migrants to seek shelter in police stations across Gauteng Province after rampages in this economically vital region claimed 42 lives and destroyed thousands of homes. Terna Gyuse reports from Johannesburg.
Police have so far arrested 400 people suspected of involvement in widespread assault, arson, and looting of migrant-owned businesses. South African president Thabo Mbeki today approved limited use of the army to control mob violence that has now spread from Gauteng into the neighboring provinces of Mpumalanga and KwaZulu-Natal. The attacks, carried out by mobs in crowded townships and shack settlements as well as in inner-city neighborhoods of Johannesburg, have targeted shops owned by foreigners from sub-Saharan Africa and South Asia as well as shacks and temporary housing that migrants are perceived to be occupying in place of desperately-needy South Africans. South Africa is home to an estimated several million migrants, many of whom have fled political persecution and economic hardship in other African states; the largest single group comes from neighboring Zimbabwe, which is currently enduring escalating political violence. Xenophobia is a persistent undercurrent at all levels of South African society and rioters have seemed unafraid to make public calls for foreigners to leave or be killed or even be filmed attacking people. But many trade unions, political parties and other civil society groups have condemned the violence and have joined local government officials to supply food and other assistance to the thousands who have been displaced. For FSRN, this is Terna Gyuse in Johannesburg.

Bush Vetoes Farm Bill
President Bush vetoed the farm bill today, sending it back to Congress, where the $290 billion legislation passed both houses by a veto-proof margin. The White House says the bill benefits wealthy farmers who will continue to receive subsidies at a time when consumers are paying higher prices for basic goods at the grocery stores. Most of the bill will fund federal nutrition programs like food stamps and school lunches, but the legislation also contains a number of special interest projects that have been criticized as political pandering.

NYPD Files Internal Charges Against 7 Officers in Sean Bell Case
The New York City Police Department has filed administrative charges against 7 of its own officers and detectives in the case of the fatal shooting of Sean Bell. Three of those charged with violating department rules were acquitted in a recent criminal trial. Sean Bell died when police fired 50 bullets at him and two of his friends the night before he was to be married. The NYPD internal investigation is on hold pending a decision by federal prosecutors regarding possible civil charges.

Shutdown Strike in Nepal Exposes Political Divisions
A shutdown stike paralyzed Nepal's capital city today in response the kidnapping and murder of a businessman by Maoists. The level of support for the strike has laid bare a deep political polarization in Nepal's society in the wake of the Maoists' electoral victory. PC Dubey has more.
The shutdown strike called in response to the Maoist kidnapping and murder of businessman Ram Hari Shreshtha found support from political groups like Nepali Congress, the UML moderate communists and the Indian-origin Madhesi parties. Human rights activists say Ram Hari Shreshtha was tortured to death by Maoists in an UN-monitored demobilization camp. Maoists accused Shreshtha of stealing thousands of dollars from a house the businessman had rented to Maoist militants. Maoist leaders distanced themselves from the cadre responsible for the kidnapping and murder, but the Maoists continued use of violence has worried many moderate politicians. Today's general strike points to a growing polarization between the Maoists and moderate political rivals. The Maoists won a landslide victory in the April 10th election, but the party alone fell short of an outright majority in the Constituent Assembly to re-write the Constitution. From Kathmandu, I am PC Dubey for FSRN.

Oaxacan Public School Teachers on Strike
Public school teachers in the Mexican state of Oaxaca have been on strike since Monday demanding pay raises, better working conditions, and criminal investigations into those accused of using political violence to put down a popular uprising there in 2006. Vladimir Flores has more from Oaxaca City.

For the past three days, Oaxacan teachers have carried out actions in front of government offices and along highways to call attention to their demands. The teachers have occupied all of Oaxaca City's central square and surrounding streets with a protest encampment. Along with members of the Popular Assembly of the People of Oaxaca, teacher blocked access to the international airport yesterday. They also occupied a toll both along the superhighway that connects the state capital with Mexico City, allowing traffic to pass for free. The governor's office and the state-level administrative headquarters have been blockaded since early this morning. Officials from the state government are due to meet with representatives from the teachers' union tomorrow for a new round of negotiations. For FSRN, I'm Vladimir Flores in Oaxaca.
FEATURES
Rival Lebanese Leaders Strike Historic Deal
Lebanon's Hezbollah-led opposition and the leaders of the country's pro-Western government reached an historic peace deal today, to end an 18-month crisis that drove the country to the brink of civil war. The talks were held in Qatar one week after pitched gun battles between pro and anti-government militias left 65 people dead and several hundred wounded. Among the decisions reached is an agreement to elect a president – which Lebanon has been without for 6-months. Jackson Allers reports from the country's capital Beirut.
Checking in on the Campaign Trail
It's the day after another primary election day. This time Oregon handed a victory to Obama, and Kentucky threw its support behind Clinton – now, both Democratic candidates head to Florida to campaign. But the candidates head to the Sunshine State for different reasons. Washington Editor Leigh Ann Caldwell reports on the latest developments on the campaign trail.
Obama in Florida
While Clinton is in Florida drumming up support for the final vote count, Obama is in the state campaigning for the first time in nearly a year. Seán Kinane is in Tampa, where supporters packed an Obama rally that kicks off a three day Florida tour.
Environmentalist Critique Proposal to Store Coal Underground
Three powerful coal state Democrats are crafting a bill to put coal emissions under ground. Environmentalists oppose the idea, but industry leaders back the measure – and the bill is quickly picking up support. FSRN Correspondent Matt Laslo reports from Washington.
Police Officers Accused of Rape Released
Three police officers in Peru were ordered to remain in detention after they were accused of raping a homosexual man while in custody – signaling the first time officers were arrested for attacking someone based on their sexual orientation. But the judge's order is being ignored, and the officers have been set free. Pamela Cueva and Alfredo Cuadros have the story.
The Politics of Ignorance and Fear
Mumia Abu-Jamal is an award-winning journalist who chronicles the human condition. He has been a resident of Pennsylvania's death row for twenty-five years. Writing from his solitary confinement cell his essays have reached a worldwide audience. His books "Live From Death Row", "Death Blossoms", "All Things Censored", "Faith of Our Fathers" and the recently released "We Want Freedom" have sold over 150,000 copies and been translated into nine languages. His 1982-murder trial and subsequent conviction have been the subject of great debate.