May 27, 2008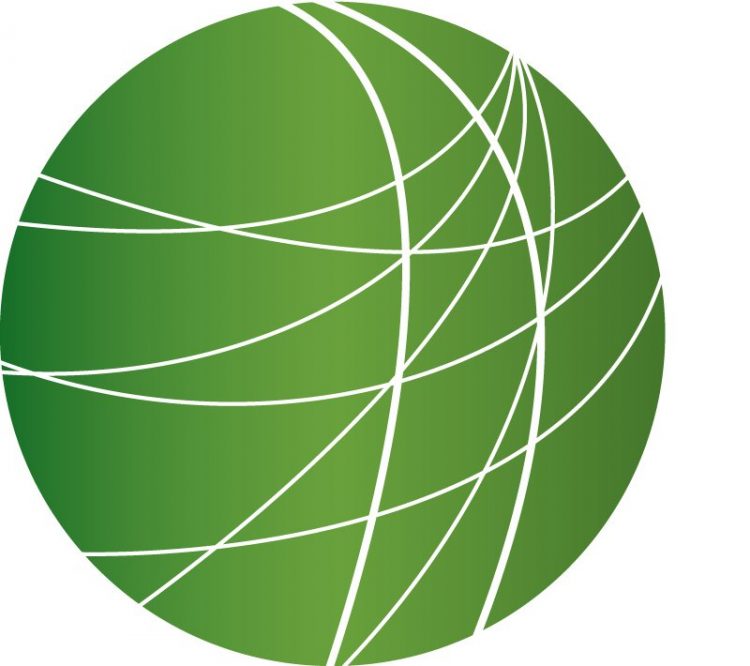 Post Doha Update from Beirut
Guest Workers on Hunger Strike
Protests on Georgian Independence Day
Confederation of Indigenous Groups In Ecuador Rallies Social Organizations
Torture in Indonesia Goes Unpunished
HEADLINES
Burmese Junta Extends Suu Kyi's House Arrest
Burma's military junta has extended the detention of pro-democracy leader Aung San Suu Kyi. The Nobel laureate has been living under house arrest for the past five years…and has spent 12 of the last 18 years in detention. The military junta has not officially announced how long Suu Kyi's detention has been extended by, but reports put that number between 6 months and one year. Meanwhile, foreign aid into the area hardest hit by Cyclone Nargis continues to to flow at only a trickle. The military junta promised greater access for international aid workers last week, but agencies were only today given permission to travel into the remote areas of the Irrawaddy Delta region. Relief agencies estimate that more than 1 million cyclone survivors have yet to receive any form of aid.
Swearing-in of Constituent Assembly in Nepal
The 575-member Constituent Assembly to re-write Nepal's Constitution was sworn in today amidst a major security operation in Kathmandu. Three separate bomb blasts occurred in the 24 hour period prior to the swearing-in ceremony. PC Dubey has more.
A little-known group called Ranvir Sena has claimed responsibility for the blasts. The group calls itself a defender of the Nepalese king. The abolition of the 240 year old monarchy tops the agenda for the Constituent Assembly's first formal meeting tomorrow. The new government is expected to then ask the king to vacate the royal palace so that it can be converted into a national museum. The government has deployed 10,000 security forces at strategic points in Kathmandu to put down any potential clashes between forces loyal to the monarchy and those allied with republic. The government has placed a temporary ban on public demonstrations in some parts of the capital, including the area surrounding the national palace. From Kathmandu, I am PC Dubey for FSRN.

Caste Protests in Rajasthan
Caste-based protests in the Indian state of Rajasthan have intensified since Friday when police fired on demonstrators calling for tribal status recognition. Bismillah Geelani reports.
Protests by Gujjars have spread to other parts of India with caste members taking to the streets to demand punishment against police who opened fire on demonstrators in Rajasthan on Friday, killing 37. Gujjars are traditionally shepherds and are presently classified near the bottom of India's caste system. The literacy rate within the Gujjar community is estimated at barely 20 percent. The Gujjar protestors in Rajasthan are demanding tribal status, arguing that the official recgonition would help them access better employment and education opportunities. The situation in Rajasthan remains tense as thousands of Gujjars continued their sit-in for the fifth day today bringing all area rail traffic to a complete halt by squatting on railway tracks along with the dead bodies of the those killed in Friday's police attack. In New Delhi, police baton-charged and tear gassed solidarity protestors who were trying to block local roads and railways. The Indian army has been deployed to cut off supply lines to the Rajasthan protestors, but the demonstrators there say they will not call off their blockade until the government agrees to their demands. For FSRN, this is Bismillah Geelani from New Delhi.
Supreme Court Roundup
The Supreme Court today issued two rulings that would allow workers facing retaliation after complaining of race or age-based discrimination to sue their employers. The court also refused to hear an appeal brought by former Illinois governor George Ryan, who is currently serving a 6 and a half year prison sentence on a number of corruption and fraud convictions.
Libertarian Party Nominates its Presidential Candidate
Former Georgia Congressman Bob Barr has won the nomination to run as the Libertarian party's presidential candidate. The Libertarians held their convention in Denver over the weekend. Barr is perhaps best-known for leading the impeachment hearings against former President Bill Clinton. Barr joined the Libertarian Party in 2006, citing disillusionment with the spending habits of the GOP. His presidential platform includes limiting governmental spending, ending the war in Iraq, reinstating habeas corpus, and securing the US borders.
Top Colombian Rebel Commander Confirmed Dead
Colombia's FARC guerrillas have confirmed the death of their commander-in-chief. Manuel Marulanda, also known as "tirofijo" – or "sure shot" allegedly died from a heart attack at the end of March. But the rebels concealed his death until last weekend. Manuel Rueda has more from Bogota.
At 78, Manuel Marulanda was known as the world's oldest guerrilla leader. He led the FARC for over four decades. Analysts say his death could trigger desertions and spark a power struggle among guerrilla commanders who once relied on his leadership. But the FARC is still well-funded and defiant. Commander Timochenko announced Marulanda's death in a videotaped message. (clip) "We are in the midst of the greatest offensive ever against a revolutionary group in Latin America. But we will continue our work, firmly united. We swear this on our commander's grave." Marulanda will be succeeded by Alfonso Cano, a 59 year old anthropologist and long-time member of the FARCs secretariat. Cano leads the FARCs political wing and the secretariat chose him over the rebels' top military leader, the Mono Jojoy. Analysts say that Cano is likely to steer the group towards negotiations with the government. Manuel Rueda, FSRN, Bogota.
FEATURES
Post Doha Update from Beirut
In Lebanon last night, a speech by Hizbullah leader Sayed Hassan Nasrallah sparked clashes between opposition supporters and those who back the pro-Western government – 16 people were injured. Just last week, a new peace deal was reached between the two groups. FSRN Anchor Nell Abram spoke with correspondent Jackson Allers – who has been covering the conflict from Beirut. Allers explains how Hizbullah fits in to the prevailing political landscape and how the agreement reached in Doha furthers their political position.
Guest Workers on Hunger Strike
Indian guest workers who claim they were tricked into slavery have entered day 14 of a hunger strike. The workers were recruited by Signal International to come to the United States to work on the reconstruction of the Gulf Coast region. But they say they ended up in servitude. FSRN's Tanya Snyder has more from the workers' ongoing protest in Washington.
Protests on Georgian Independence Day
On Monday Georgia celebrated Independence Day amid a political crisis caused by disputed parliamentary elections. While President Mikhail Sahakashvili was busy with the celebrations, his opponents from the United Georgian Opposition organized a massive protest. FSRN's Garegein Khumaryan reports on the elections, protests and more.
Confederation of Indigenous Groups In Ecuador Rallies Social Organizations
The Confederation of Indigenous Nationalities of Ecuador — or the CONAIE — has suspended talks with the government of Rafael Correa saying communities should have the right to say yes or no to development projects. CONAIE's position is supported by anti-mining groups who want the government to revoke mineral concessions that were awarded without their input. The indigenous group is now turning its attention to building support within the National Constituent Assembly for a more inclusive constitution. It has also rallied social organizations across the country who met in Quito yesterday. Jen Moore has more from Ecuador.
Torture in Indonesia Goes Unpunished
Ten years ago this month, President Suharto's 32-year dictatorship of Indonesia came to an end when he was forced to resign amid widespread riots. Indonesia then entered a new era of liberal social and political change – known as 'Reformasi'. However, ten years later, human rights activists claim that sanctioned violence continues. In a recent report, the United Nations said torture is widespread in Indonesia and goes unpunished.
Rebecca Henschke investigates the possibility that a culture of impunity is embedded in Indonesia.