October 22, 2008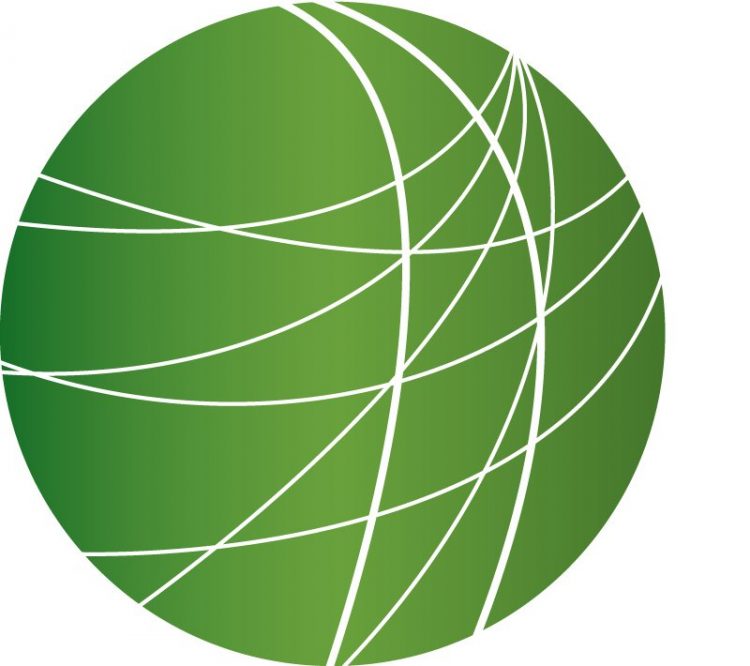 Voter Suppression Protection on Election Day
Colorado Battles its Own Voter Registration Form
Racial Legacy In North Carolina Plays Role in Presidential Election
The US Constitution Free Zone
HEADLINES
Nepal's Ruling Party Admits to Employing Child Soldiers
Today leaders of the Maoist party in Nepal have admitted they employ child soldiers.  These "disqualified soldiers," as the party refers to them, are housed at military camps around the country.  Party leaders have now indicated they will release the children within a week.  From Nepal, PC Dubey reports.
Nepalese Peace Minister Janardan Sharma, who was formally deputy chief of the INFAMOUS Maoist People's Army (PLA), has confirmed they have employed some 4000 disqualified soldiers.  But some humanitarian aid workers have estimated the number to be as high as 15,000.  Political observers say the United Nations has been urging the Maoists to liberate the young soldiers for years without success.  But now, the Maoists are in control of the government and need the goodwill of the UN to woo international support to revive Nepal's failing economy.  They are hurrying to release the child soldiers before UN chief Ban Ki-moon makes a scheduled visit to the country on October 31.  Organizations like UNICEF have volunteered to help rehabilitate the newly-liberated soldiers and transition them into society.  From Nepal, I am PC Dubey.
Bomb Blast in India Could be Linked to Manipur Separatist Groups
Anti-migrant fervor has been growing in the Indian state Maharashtra.  Migrants from the northeatern states of Bihar and Uttar Pradesh have been subject to attacks from followers of politician, Raj Thackeray.  Today protesters in Bihar responded to the attacks by torching two passenger rail cars.  Police arrested Thackeray yesterday for inciting riots.  In other news from India, the death toll from yesterday's bomb blast in India's northeastern state of Manipur is now at 20.  Bismillah Geelani has the details.
More than 30 people were injured in the bomb explosion that left 11 dead at the scene. The blast occurred near a police compound in Manipur's capital city Imphal. The death toll is expected to grow.  Police say the bomb went off along a busy street – where many had gathered to watch a dice game. Earlier this week, another bomb exploded near the Chief Minister's house in the same city. India's northeastern region is home to several armed insurgent groups demanding Independence or separate homelands. Violent clashes between the rebel groups and the police have claimed thousands of lives in the last 5 decades. None of the groups has claimed responsibility for the bombing.  For FSRN, this is Bismillah Geelani from New Delhi.
Lawsuit Demands the EPA Protect Air Quality in National Parks
Earthjustice has filed suit against the Environmental Protection Agency to PUSH THEM TO enforce the clean air act in the nation's national parks. Africa Jones reports.
The suit filed on behalf of the Environmental Defense Fund and National Parks Conservation Association alleges that the EPA has not submitted plans for the Clean Air Act.  Environmentalists say this leaves the nation's parks vulnerable to factory and power plant emissions, which IS causing haze at the parks. Jennifer Chavez is an attorney at Earth Justice.
"The Bush administration has made numerous moves to weaken clean air regulations. Unless EPA makes the findings it's required to make, people don't know whether their national parks are meeting Clean Air Act requirements that impact on National Parks but also the health of the ecosystems and the health of the people."
Since 2007, Environmentalist have been fighting rule changes that would allow more coal fired power plants to be built near the nation's parks.  EPA did not retuen calls for comment by airtime. For FSRN, I'm Africa Jones.
EU Lawmakers Criticize 'Virtual Strip Search' Security Equipment in Airports
The European Union is planning to introduce an x-ray scanner at airports THAT enables security to see through passengers clothing. Critics have dubbed the technology a "virtual strip search" because the scan basically depicts the passenger naked.   Alongside US civil liberty groups, EU lawmakers have criticized the technology saying it infringes on personal privacy. Cinnamon Nippard has more from Berlin.
The EU Commission says this latest airport security tool is necessary to detect concealed objects and will only be used when there is cause for suspicion. The Commission maintains that safety and privacy will be protected and if a passenger objects to the x-ray scanner, they could be offered an alternative form of security check.  However this latest security tool has prompted outraged debate among Members of the European Parliament who are not satisfied that passengers' data, personal privacy, health and dignity will be adequately protected. Irish Sinn Fein MEP, Bairbre de Brun, said the x-ray scanners are "unnecessary, unjustified and invasive."  The new scanners have already been being tested in several countries around the world including the UK, and the Netherlands and have been introduced into a number of US airports. After the scanners were implemented in Amsterdam's Airport last year, officials reported few complaints from passengers, and said most actually approved because the queues moved more quickly. The x-ray scanner could be banned in the EU if the European Union doesn't include it in a new regulation listing acceptable airport security equipment. Cinnamon Nippard, reporting for Free Speech Radio News in Berlin.
FEATURES
Voter Suppression Protection on Election Day
Across the country, there's growing concern that voter suppression efforts are increasing and getting more sophisticated. Public interest, civil rights and legal groups are leading massive voter education campaigns and preparing to dispatch observers and lawyers on election day to respond to problems. Wade Henderson is President of the Leadership Conference on Civil Rights.
Voter suppression tactics could disenfranchise thousands, and watchdog groups are documenting voter purge cases in Michigan, Colorado, Georgia, and Mississippi. Gerald Hebert is executive director of the Campaign Legal Center, a non-profit working on election law, campaign finance and government ethics. Hebert says this year they're also seeing a lot of problems with barriers to students voting
The National Campaign for Fair Elections is staffing 10,000 legal volunteers on Election Day, as well as a hot line and 750 call stations on Election Day. Their number is  866-OUR-VOTE, in addition to an www.866ourvote.org website. A spokesperson says they've already received 30,000 calls to the hot line from voters with questions and concerns. For more information, you can also go to www.civilrights.org .
Colorado Battles its Own Voter Registration Form
Taking a closer look at the swing state of Colorado, many are facing widespread voter registration problems that could impact the election. Thousands of eligible voters are being blocked from the roles because they failed to check a small box on their voter registration forms. Watchdog groups are calling the box "unnecessary," and in violation of the National Voter Registration Act and the Voting Rights Act. Community voter registration groups are demanding the Secretary of State's office accept the new voters. Meanwhile, election officials in two major counties have come out in resistance against the Secretary of State's policy by accepting the "incomplete" voter applications. Blake Wesley is in Denver and has the story.
Racial Legacy In North Carolina Plays Role in Presidential Election
Today we continue our special series on one battleground state, North Carolina, where  history reveals it's a state with a tense racial history. It elected US Senator Jesse Helms, the most outspoken modern day segregationist, into office five times until his retirement in 2002. Just 6 years after Helms left office, North Carolina could support the first major party African American nominee. FSRN's Leigh Ann Caldwell is in North Carolina and brings us this report.
The US Constitution Free Zone
The American Civil Liberties Union says that border patrol has created a "constitution-free zone" over much of the United States. US Customs and Border Protection considers all land within a hundred miles of a border to be an extension of the border – and an extension of their powers. Tanya Snyder has more.
Sexual Violence in Kenya
The past 20 years have seen rape and gender-based violence systematically used as a tool of war. It happened in Bosnia, in Democrat Republic of  Congo and more recently, in the post-election violence that exploded this year in Kenya.  More than six months have passed since the end of Kenya's post-election crisis which killed a thousand people and displaced half a million. And now another alarming figure has come to light. Since the start of the year, Nairobi's Women and Children's hospital has treated 1700 survivors of sexual violence. Most of them are female, many under 18. Health workers estimate that only 1 in 4 sexual crimes are reported, meaning possibly thousands of women and children in Nairobi alone have been victims of sexual violence this year. Note: INCLUDES DESCRIPTIONS OF THAT MAY DISTURB YOUNGER OR SENSITIVE LISTENERS. Arusha Topazzini files us this report from Nairobi.