September 25, 2008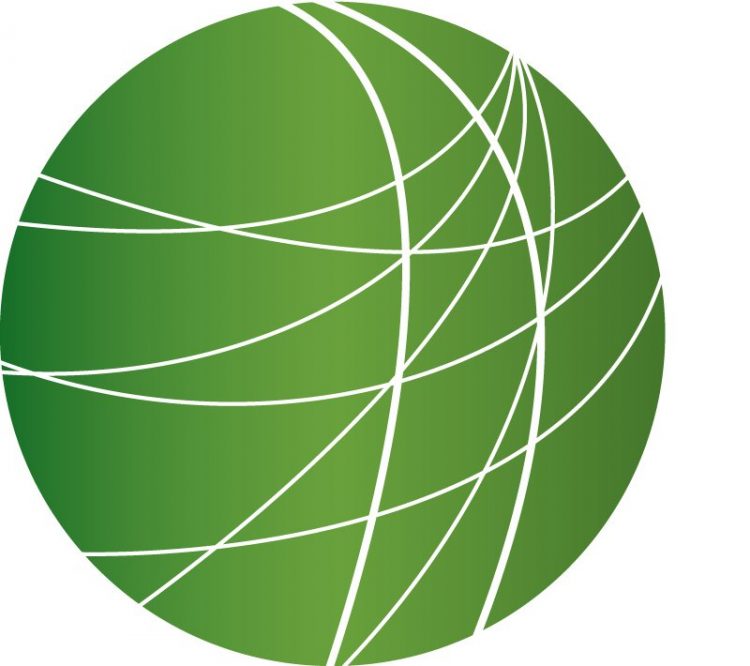 Congress Reaches Provisional Bailout Deal, States and Cities Expect to Absorb Financial Slack
Wamu's Potential Collapse Affecting Washington State's Economy
Saint Paul Citizens Question RNC Arrests
The Challenge to San Francisco's Sanctuary Laws
HEADLINES
Pakistan Fires on NATO Helicopters Near Afghan Border
Pakistan's military fired against US helicopters near the Afghan border today in the latest chapter of escalating tensions between the two "war on terror" allies. Pakistan claims to have fired only warning flares after the helicopters operating under the NATO mission in Afghanistan crossed into Pakistani airspace. NATO denies the aircraft left Afghanistan. The incident occurred along an undefined stretch of border between Pakistan's North Waziristan and Afghanistan's Khost province. A US spy drone crashed on the Pakistani side of the border region yesterday. It's unclear if the aircraft experienced a mechanical failure or if it was shot down on purpose. The Pakistani government has condemned recent US military incursions into its territory, saying it undermines Pakistan's own military offensive against Taliban militants in the tribal belt.
Air Force Officer Testifies About Interrogation Methods Used in Iraq
A military interrogator from the US Air Force told a congressional panel today that he personally witnessed possibly illegal techniques used during the questioning of Iraqi detainees. In his testimony before the Senate Armed Services Committee, Colonel Steven Kleinman said he notified his then commander about the methods being used by a private contractor and a civilian interrogator… and was told that the techniques had received the explicit approval from the Pentagon's general counsel. Kleinman told the senators that due to interrogators repeatedly pushing the envelope, interrogation ceased to be an intelligence collection method, but rather (quote) "morphed into a form of punishment for those who wouldn't cooperate".
Rice Admits White House Figures Discussed Authorizing "Harsh Interrogations"
The testimony comes a day after Senate Armed Services Committee chairman Carl Levin released written statements from Secretary of State Condoleezza Rice in which she acknowledged that top White House officials were holding meetings as early as 2002 to decide on what types of coercive techniques to authorize in detainee interrogations.
Change of Power in South Africa
South Africa has a new president to replace Thabo Mbeki, who resigned after his party issued a "recall" on his position.  Mzi Velapi reports from Cape Town.
The African National Congress deputy president Kgalema Motlanthe was sworn in today as South Africa's new president after the National Assembly elected him to replace Thabo Mbeki. Mbeki resigned on Sunday amid allegations that he interfered in corruption charges against his political rival, ANC chairperson Jacob Zuma. Eleven cabinet ministers tendered their resignations on Tuesday to protest the ANC-issued recall that forced Mbeki to step down. Tensions between Mbeki and Zuma have created a rift in South Africa's ruling party, but the election of Kgalema Motlanthe is regarded as a conciliatory move, as Motlanthe is respected by both factions. The new president has already said he will make no major changes to the guiding policies of his predecessor. South Africa is due to hold presidential elections next year. For FRSN, I'm Mzi Velapi in Cape Town.
Methane Plumes Discovered in the Arctic
Scientists have discovered hundreds of methane plumes along the Arctic seabed. As a greenhouse gas, methane is 20 times more powerful than carbon dioxide. Climatologists says large increases in methane emissions could accelerate the process of global warming. British researchers who discovered a methane system near Norway believe it has been active for the past 15,000 years. Russian scientists studying a separate series of methane plumes near Siberia think the emissions there are a recent occurance resulting from permafrost melt.

Economic Hard Times Spurn Questions About Subsidizing the British Royal Family
The British Queen's vast personal wealth has been hit by the economic crisis; the government is refusing her request to raise the level of public money she receives for the royal household. From London, Naomi Fowler reports.
This brave new world of economic crisis and nationalization could be starting to impact on the role and future funding of Britain's royal family. It's only since 2002 that they've been obliged to publish detailed accounts of their finances. That includes their vast personal fortunes as well as how they spend the $80 million of public money they receive annually. Now palace aides say the queen's reserve fund will be wiped out completely before 2011. If the government continues to refuse the queen more public money, she'll be forced to cut back on her spending. Many Members of Parliament believe some royals have been careless with taxpayer's money. They want the royal accounts to be publicly audited in the same way as government departments. MP Paul Flynn has called for a "root-and- branch investigation" of all property and land owned by the Royal Family. A Palace spokesperson has described the government refusal to raise public funding as a 'major disappointment.' This is Naomi Fowler in London for Free Speech Radio News.
FEATURES
Congress Reaches Provisional Bailout Deal, States and Cities Expect to Absorb Financial Slack
Congressional leaders have reached a provisional agreement on the financial bail out.  Senator Chris Dodd, Chair of the Senate Banking Committee emerged from a meeting with his colleagues with a tentative plan to present to the Administration.  The Congressional proposal would not give the Treasury Secretary the entire $700 billion dollars in one lump sum, rather in increments. It would also require warrants, to ensure the government receives future compensation. Dodd adds that an agreement has been reached to place caps on executive compensation and to oversee the Treasury Secretary as he spends taxpayer's money. Although details were scarce, the Congressional proposal, Dodd says, would include relief for those facing foreclosure. The Congress is presenting the President, his financial leaders, John McCain and Barack Obama with the plan. McCain suspended his campaign to return to Washington to work on the bail out. McCain arrived in DC just before noon, about the time the Congressional meeting was breaking up – he did not attend the main negotiation meeting.
As lawmakers on Capital Hill and President Bush work out the details of the massive Wall Street bailout, today we take a look at how some cities and states might feel the pinch. The deal comes with the very real possibility of communities picking up some serious financial slack, since there will be less federal money for regularly funded programs. FSRN's Karen Miller reports.
Wamu's Potential Collapse Affecting Washington State's Economy
The potential collapse of the largest savings and loan in the US, Seattle-based Washington Mutual, could have devastating effects on workers and small businesses in the State of Washington. Residents there are already experiencing high unemployment, a collapsed housing market, and major labor disputes. Mark Taylor-Canfield reports from Seattle.
Saint Paul Citizens Question RNC Arrests
Some 200 people gathered together in Saint Paul, Minnesota's Council Chambers last night, to recount their experiences at the hands of authorities during this month's Republican National Convention. Mayor Chris Coleman has appointed an independent review of officer's strategies, and the president of the state's National Lawyer's Guild wants an inquiry with the power to compel testimony and subpoena records. FSRN's Aura Bogado spoke with Ted Dooley, who represents one of the RNC8, charged under Minnesota's version of the Patriot Act. Dooley represents one of them, Erik Oselund, who was released on $10,000 bail, and faces very serious charges. But Dooley says the charges against his client are ambiguous.
The Challenge to San Francisco's Sanctuary Laws
Dozens of cities around the nation have some form of sanctuary policy in place, which protects undocumented immigrants from varying degrees of questioning from authorities. This summer, San Francisco's policy came under fire when it was reported that undocumented youth offenders were being protected from deportation by the city. Now changes to the policies have immigrant rights advocates concerned. Africa Jones reports.

North Korean Human Rights Week
Increased government oppression and a worsening food crisis are resulting in a steady increase in the number of North Koreans defecting to the South each year. But reports that the man that North Koreans call their "Dear Leader", Kim Jong-il, may be sick has given some refugees hope to return home. FSRN's Jason Strother has more on this from the Injingak Peace Park, just 4 miles south of the border with North Korea.