June 6, 2008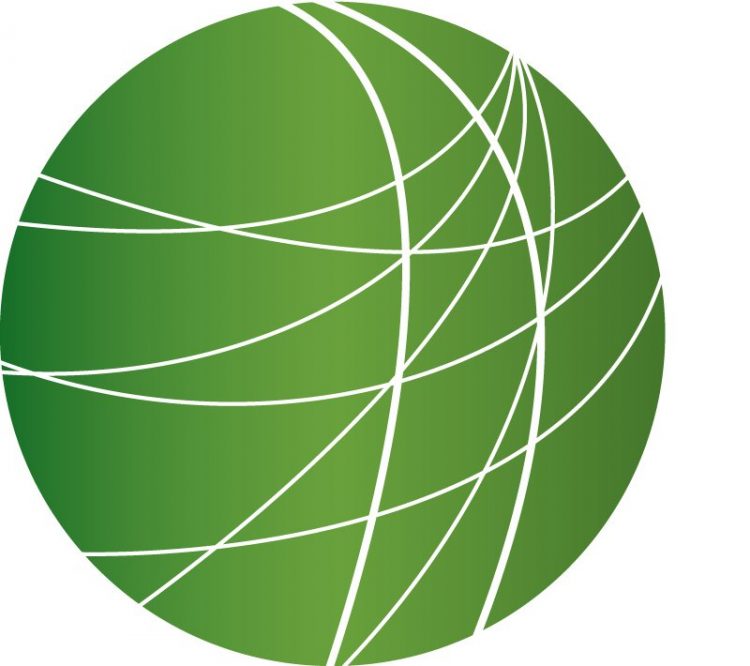 The Iraqi Government Rejects Alleged Secret Security Deal Between Nouri al-Malaki and the Bush Administration
US Incarceration Rates Rise to a New High
Ugandan Military Prepares for Another Confrontation With Rebels
Palestinians in Gaza Skeptical about Barack Obama's Comments on the Future of Jerusalem
Ukrainian Government Blamed for Country's High HIV/AIDS Infection Rate
HEADLINES
Senate Republicans Kill Climate Legislation
Major legislation to curb climate change in the US died on the Senate floor today. FSRN's Leigh Ann Caldwell has more from Washington DC.

After a week of stalemate and procedural hurdles, including a stalling tactic that forced the Senate Clerk to read the entire 500-page bill aloud, the Climate Change legislation is dead, likely until next year. A majority of Senate Republicans opposed the measure, complaining about its cost. Most of those lawmakers come from oil and coal-rich states. The bill called for dramatically increased carbon emission standards by shifting incentives and investing in renewable energy and biofuels. No lawmaker thought the bill was perfect. Some disliked the hundreds of millions of dollars in incentives to the nuclear power industry. Others thought the new greenhouse gas standards were too weak and some disagrred with the emphasis on bio-fuels. But still, 54 senators supported it, including both presidential candidates, Senators Barack Obama and John McCain…but it wasn't enough for the 60 votes necessary to pass. For FSRN, I'm Leigh Ann Caldwell.
European Union Alters Approval Process for GMO Food
Environmental campaigners have welcomed agreements to reform the European Union's approval process for genetically-modified food. Naomi Fowler reports from London.
Campaigners and EU member states alike have long accused the European Food Safety Agency of bias, giving the nod to GMO foods without the necessary research or expertise. Confidence has been so undermined some European states have banned the sale of EU-approved GMO products. Some have campaigned for years to make sure risk assessment procedures are truly independent and compliant with EU legal requirements. EU Ministers want the food safety body to consider the long-term, not just the short-term effects of GMOs; they also want full co-operation with member states' national scientific bodies; and the right to suspend an assessment if a member state raises "important new scientific questions" which are not being fully addressed. Ministers claim that these measures will help decision-making on GMOs and not result in bans on the controversial agricultural products. This is Naomi Fowler in London for Free Speech Radio News.
Mugabe Bans Opposition Rallies and Relief Organizations
Zimbabwean authorities have slapped a ban on opposition rallies ahead of a presidential runoff election that will pit long-time president Robert Mugabe against opposition leader Morgan Tsvangirai. The move comes one day after Mugabe officially barred relief organizations from distributing food aid to the country's poor. Aid groups have accused Mugabe of using food as a weapon as hundreds of thousands of Zimbabweans depend on food aid. The ban makes the Mugabe-run government the sole distributor of food to the needy.

Sit-In at Evergreen State College Enters Third Week
Students at Evergreen State College in Washington State are entering their third week of a sit-in to demand that school administrators lift the ban against the local chapter of Students For A Democratic Society. Mark Taylor-Canfield Reports from Seattle.
The students began their occupation of an area outside of school administrator Art Constantino's office on May 22nd after their initial requests for a meeting were denied. Organizers of the sit-in say they are defending their constitutional rights to free speech and assembly by demanding the college overturn its ban on concerts and other special events. The ban stems from a confrontation last Valentine's Day between police and a crowd during an on-campus music concert. Student activists say law enforcement officers overreacted to a small group of troublemakers and then attacked the crowd indiscriminately with batons and pepper spray. After the incident, the school administration banned special events on campus. When Students For A Democratic Society held a panel discussion and concert in March, the school revoked the group's status as a registered student organization. Sit-in participants say student organizations not involved in the clash with police are being unjustly punished. SDS members say they will continue the sit-in until administrators re-instate the group's status as a registered student organization. This is Mark Taylor-Canfield in Seattle for Free Speech Radio News.

Zapatista Communities Denounce Recent Series of Military Incursions
Zapatista communities in Chiapas, Mexico are denouncing a recent and sudden increase in military and police patrols through their territory. Tim Russo has more from Chiapas.
The most recent denunciation of a military incursion through Zapatista territory came yesterday from the "Caracol", or district seat, of La Garrucha. The local "good government" council communique states that on Wednesday a convoy of around 200 armed soldiers and police from all three levels of government approached the community. According to the statement, police and soldiers descended from their vehicles, filming local residents and shouted curses, before proceeding onto 2 other Zapatista villages. Officially, the incursion was part of an anti-narcotics operation to seek and destroy marijuana fields. The Zapatistas dismissed this notion as a flimsy pretext, saying their communities never cultivated marijuana and the only thing destroyed was part of a community cornfield. The Zapatistas have stood by a 1994 negotiated ceasefire but yesterday's communique states that their communities are willing and ready to defend themselves in the face of further military incursions and provocations. This week's incident is the latest in a string of recent military incursions into three distinct Zapatista zones which have included potentially provocative acts such as the cutting off of electricity and water and illegal arbitrary detentions. For Free Speech Radio News, This is Tim Russo in Chiapas.
FEATURES
The Iraqi Government Rejects Alleged Secret Security Deal Between Nouri Al-Malaki and the Bush Administration
Two Iraqi parliament members are calling for a complete U.S. troop withdrawal. A majority of parliament signed a letter delivered to the US congress yesterday that said the Iraqi government would not recognize any illegal security treaties signed between Iraqi Prime Minister Nouri Al-Maliki and the Bush administration. An article published Thursday in the British paper, The Independent, contained leaked information about a potential security agreement the administration is pushing Al-Maliki to sign. Katharine Jarmul reports.
US Incarceration Rates Rise to a New High
For years the United States has hovered near the top of a list developed nations when it comes to incarceration rates. The sharp increase in imprisonment began in the 1970s and 80s with the War on Drugs and the destruction of the country's mental health infrastructure. Incarceration rates have nearly tripled since that time. The so-called "prison industrial complex" is a multi-billion dollar industry. And the incarceration rate in the United States is still on the rise, according to new numbers released by the US Department of Justice. To find out what this means for the country, I spoke with David Fathi, US program director at Human Rights Watch.
Ugandan Military Prepares for Another Confrontation With Rebels
The Ugandan army has announced they will mount joint operations with other regional forces against the Lord's resistance army rebels currently operating in the Jungles between the Democratic republic of Congo and the Central African Republic. Ugandan officials claim the Lord's Resistance Army recruiting new soldiers and restocking in preparation a new offensive. This comes after Rebel leader Joseph Kony refused to sign a peace agreement. Joshua Kyalimpa reports from Uganda.
Ukrainian Government Blamed for Country's High HIV/AIDS Infection Rate
The HIV/AIDS epidemic in Ukraine has become a threat to Europe and the rest of the world, according to the United Nations Program on AIDS' report released in early May. Some experts are placing the blame on the Ukrainian government. They say it is failing to slow the infection rate, which is the highest in Europe. FSRN's Amy Miller brings us this report from Kiev, Ukraine.
Palestinians in Gaza Skeptical About Barack Obama's Comments on the Future of Jerusalem
On Wednesday, US Presidential candidate Barack Obama told the American Israel Public Affairs Committee that – quote – "Jerusalem will remain the capital of Israel, and it must remain undivided." The remarks drew immediate criticism from the McCain campaign as well as Palestinian leaders. So much so, that Obama issued a retraction of sorts saying it would be up to Israeli and Palestinian officials to negotiate the future of the city. Obama's statements have been met with skepticism by Palestinians in Gaza – where they could cast a shadow over future peace talks. FSRN's Rami Almeghari has more.
Mumia Abu-Jamal Commentary "Blues for Bill Tilley"
Mumia Abu-Jamal is an award-winning journalist who chronicles the human condition. He has been a resident of Pennsylvania's death row for twenty-five years. Writing from his solitary confinement cell his essays have reached a worldwide audience. His books "Live From Death Row", "Death Blossoms", "All Things Censored", "Faith of Our Fathers" and the recently released "We Want Freedom" have sold over 150,000 copies and been translated into nine languages. His 1982-murder trial and subsequent conviction have been the subject of great debate.