June 9, 2008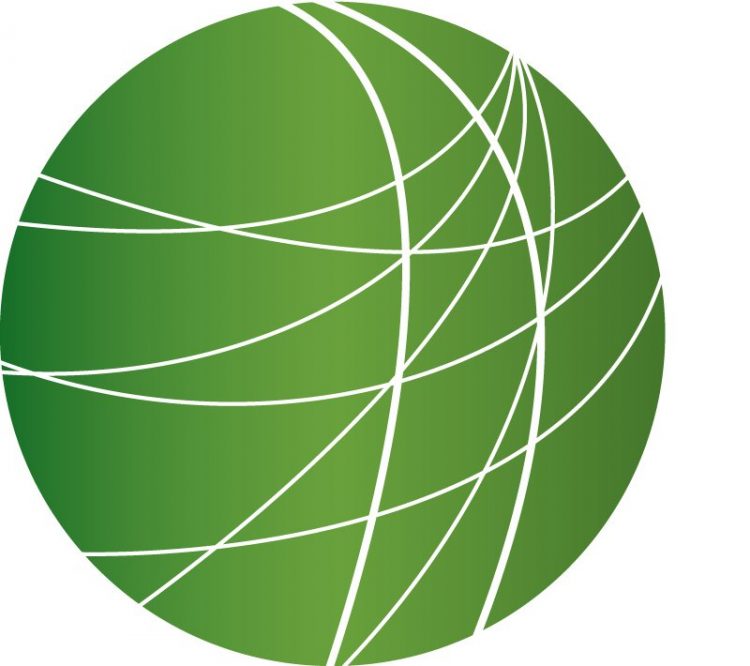 And They're Off: Obama v. McCain
Homeland Security Requires Worker Documentation for Federal Contracts
The Fourth Media Reform Conference Was Held in Minneapolis This Weekend

An Environmental Awareness Day in Cairo
HEADLINES
US Breaks with the UN Human Rights Council over "Israel Bashing"
The United States government has practically withdrawn from the United Nations Human Rights Council due to disagreement over the council's position on the Israeli/Palestinian conflict. State Department spokesman Sean McCormack explained that the US government will only engage the Human Rights Council when (quote) "we believe that there are matters of deep national interest before the Council and we feel compelled; otherwise, we are not going". When asked at a press breifing on Friday when the decision was made to cut most ties with the human rights body, McCormack could only say that it was "recent".
Military Lawyer Says Interrogation Notes are Destroyed as Standard Operating Procedure
A military defense attorney for a Canadian citizen held at Guantanamo Bay says that interrogators were instructed to destroy their handwritten notes in order to prevent the notes from being used to challenge the validity of confessions. The attorney, Lt-Cmdr William Kuebler, says that the instructions to minimize documentation from interrogations were contained within a classified manual of standard operating procedures he was allowed to read last week. Kuebler wants the Pentagon to dismiss charges against his client, Omar Kadr who became a military detainee at 15 years of age. Kadr is accused of throwing a grenade that killed a US soldier in Afghanistan.
Dossier Documents Widespread Flouting of Children's Rights in the UK
A new report out today charges that the UK is guilty of widespread infringements of the UN Convention on the Rights of the Child. Naomi Fowler has more from London.
Back in 2002, the UN Committee on the Rights of the Child was so concerned about children in Britain it recommended the appointment of special commissioners to uphold the rights of 14 million children and adolescents. These same commissioners reported today that if anything, things have got worse since then. They're particularly concerned about what they call a punitive juvenile justice system, the criminalization of teenagers, lack of protection against physical punishment in the home, and one of the highest levels of child poverty in Europe. According to the Children's Rights Alliance for England, the government has passed 30 laws since 2002 that breach the UN convention. Britain locks up high numbers of children with over 11,000 prisoners under the age of 21 in England and Wales. The number of 15-17 year olds in custody rose by 86% between 1995 and 2005; children as young as 12 years old can be imprisoned. According to another UN study, children that are detained are also at 'extreme risk of violence.' Children's Minister Beverley Hughes said the government is working to address the issues raised in today's report. This is Naomi Fowler in London for Free Speech Radio News.
Bhopal Survivors Staged Die-In in Front of Indian PM's Office on Eve of Global Hunger Strike
Indian police today arrested at least 40 survivors of the Bhopal Gas tragedy after they staged a die-in in front of the Prime Minister's office in New Delhi. The protestors are demanding long-term medical care for the survivors and legal action against those responsible for the 1984 disaster. Bismillah Geelani reports.
Taking the security guards by surprise, dozens of Bhopali women and children appeared in front of the Prime Minister's office this afternoon and laid down in front of the entrance with shrouds covering their bodies. The group is with hundreds of other Survivors of the 1984 Bhopal Gas Tragedy who have been staging an indefinite sit-in in New Delhi for the past 111 days. The protestors are demanding the government set up a national commission for long-term medical care of the thousands of survivors suffering after-effects of the disaster. They also demand the government take appropriate legal action against Union Carbide and Dow Chemicals, the owners of the abandoned pesticide factory where the tragedy occurred 24 years ago. Hundreds of tones of toxic gas leaked from the factory killing almost 10,000 people. Many more have died from the after-effects. Meanwhile, the Bhopal survivors will launch a global hunger strike tomorrow to press for their demands. The organizers say they will be joined by people from more than 18 countries. From New Delhi, this is Bismillah Geelani.

Arson Suspected in Fire that Gutted Texas Governor's Mansion
Investigators say that the fire that gutted the Texas Governor's Mansion yesterday was intentionally set. The fire took more than 9 hours and 100 firefighters to contain. The 152 year old mansion acts as a residence for the duration of a Texas governor's term in office, but was empty due to restoration work. Federal investigators are reviewing videos of the mansion's surveillance camera system for more clues about the fire and the suspected arsonist.
FEATURES
And They're Off: Obama v. McCain
Today is the unofficial start of the presidential general election after Senator Hillary Clinton conceded the nomination and endorsed her one time rival Senator Barack Obama over the weekend. Senator Obama has now turned all his attention to Republican John McCain. FSRN's Leigh Ann Caldwell reports.
Homeland Security Requires Worker Documentation for Federal Contracts
The Bush Administration is intensifying its crack down on undocumented workers. Today Homeland Security Secretary Michael Churtoff announced that all federal contractors will have to verify that their employees are legal citizens. FSRN Correspondent Matt Laslo reports from Washington, DC.

The Fourth Media Reform Conference Was Held in Minneapolis This Weekend
The fourth annual was held this weekend in Minneapolis. More than 3,500 journalists, media activists, scholars and individuals concerned about the future of independent media attend the event organized by the Free Press. Speakers included Dan Rather, Amy Goodman, Phil Donahue, Juan Gonzalez, Naomi Klein, Arianna Huffington and FCC Commissioners Michael Copps and Jonathan Adelstein. Participants held hands-on, interactive workshops about media ownership, media literacy, independent media, civil rights and media, and grassroots media activism. The Conference began by looking at a laundry list of the failures of the mainstream media – but its goal was to marshal the momentum of media reform. This reform movement seeks to reclaim the media from a handful of conglomerates who control both product and policy. Bill Moyers, in his keynote address, explains and calls on the alternative media to monitor public broadcasting. That's Bill Moyer's from his Keynote address to the National Conference for Media Reform. More information and audio and video excerpts are available online at www.freepress.net
An Environmental Awareness Day in Cairo
According to the World Health Organization, if you spend a day in Cairo, Egypt you will inhale the equivalent of 20 cigarettes a day – simply breathing. With such high levels of air pollution and a waste management problem on the streets, city officials worked with local and international organizations to co-host an environmental awareness day at a newly built park. The park itself was previously a solid waste landfill. Aya Batrawy has more from in Cairo.
A Congress That is More Than a Rubber Stamp
Mumia Abu-Jamal is an award-winning journalist who chronicles the human condition. He has been a resident of Pennsylvania's death row for twenty-five years. Writing from his solitary confinement cell his essays have reached a worldwide audience. His books "Live From Death Row", "Death Blossoms", "All Things Censored", "Faith of Our Fathers" and the recently released "We Want Freedom" have sold over 150,000 copies and been translated into nine languages. His 1982-murder trial and subsequent conviction have been the subject of great debate.