August 13, 2008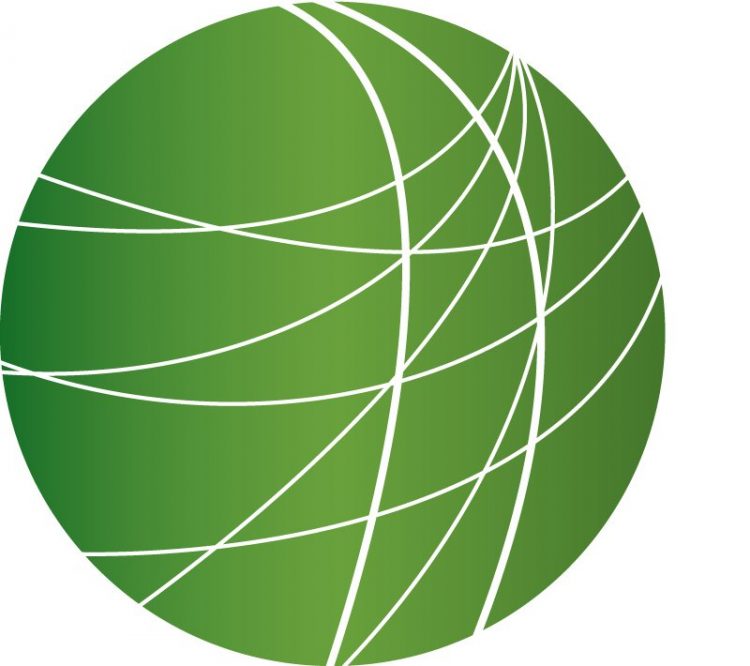 Protestors Killed in Clash with Police in Kashmir 
Challenging The China Story
Mukasey Will Not Prosecute Justice Department Hiring Abuses
Wyoming's Wind Power at Risk
The First Amendment and Clear Channel
HEADLINES
Mugabe Agrees to Power Sharing Deal: Zimbabwean State-Run Media
Zimbabwean president Robert Mugabe is poised to install a new power-sharing government, according to reports in Zimbabwe's state-run media. Plans for the new government reportedly do NOT include opposition leader and former presidential contender Morgan Tsvangirai. Weeks of South African mediated negotiations between Mugabe and Tsvangirai collapsed after the long-time president refused to accept any conditions that would involve him giving up the reigns of power. Mugabe is rumored to have worked out a power-sharing deal with a breakaway faction of Tsvangirai's party; the Movement for Democratic Change.
Shooting Attack at Arkansas Democratic Party Headquarters, Chairman Wounded and in Critical Condition
The chair of the Arkansas Democratic Party, Bill Gwatney, is reportedly in critical condition after a gunman shot him three times in his office in the party's Little Rock headquarters. Police later apprehended the suspected gunman. Motives for the attack are unknown, but the incident is under investigation.

3 Aid Workers Killed in Afghanistan
Three foreign aid workers and their Afghan driver were killed in an ambush today in the Logar province, southwest of Kabul. It's the latest headlines-grabbing attack in what has proven to be a very violent week in the war-torn country. Asma Nemati reports from Kabul, Afghanistan.
The three women working for the International Rescue Committee were traveling in a 2-car caravan when a vehicle carrying gunmen cut off the caravan and opened fire; killing the women and their driver. All three women were foreign nationals of Western countries. The IRC has announced the suspension of its work in Afghanistan until further notice. Today's attack underscores rising violence targeting international aid workers. Nineteen have been killed so far this year, which already outpaces last year's death toll. Attacks in general have also been on the rise, with Monday having been particularly deadly. At least 43 people, including civilians, police and insurgents, died in 5 separate attacks across Afghanistan. The deadliest of Monday's attacks was a coalition air strike that killed 25 militants and 8 civilian hostages inside of a compound in the southern province of Uruzgan. In a report released earlier this month, the Agency Coordinating Body for Afghan Relief estimates that as many as 1000 Afghan civilians have been killed so far this year. The relief agency also reported that air strikes have increased 40% over 2007 levels. For FSRN, I'm Asma Nemati reporting from Kabul, Afghanistan.

Iraq Refugees on Hunger Strike in British Immigration Detention Center
This news from the UK, 13 Iraqi Kurds are 4 days into a hunger strike at the Campsfield House Immigration Removal Centre, in Oxfordshire. FSRN's Natalia Viana has more.
The hunger-striking detainees want Britain to stop forcibly deporting Iraqis to a country torn by war. They began their strike after news that a refugee sent back to Iraq last week had committed suicide. More than 200 Iraqi asylum seekers have been removed from the UK this year alone. One of the detainees, Fazzel Abdul-Ahmed, who has lived in the Uk for 7 years, claims he'd rather starve to death than be deported. [clip] "My life is on a danger because I have a problem with organization Kurdish – one – and there is no place I'm going to and south of Baghdad there is no safety for people to return to." Another 50 detainees of different nationalities joined in to protest conditions at the detention center. Fazzel Abdel-Ahmed says that he and the other hunger strikers are feeling the effect of 4 days without food. The Home Office says only "a small number of detainees" are on strike, but the situation is "under control". For FSRN, I'm Natalia Viana in London.

"Green Scare" Defendant Sentenced in Portland
A federal judge in Portland, Oregon has sentenced an environmental activist to prison time for his role in a so-called "eco-terror" case of property destruction. Kyle Burris has the story.
Eco-activist Tre Arrow was sentenced to seventy-two months in prison yesterday on two counts of arson. The charges came in connection to a string of fires targeting cement and logging trucks in 2001. The radical environmental group, Earth Liberation Front, claimed responsibility, saying the property destruction was in protest against various Oregon companies for their destruction of the environment. Bruce Ellis is Tre Arrow's defense attorney [clip]: "What has happened, if we look, since the Patriot act has passed, that many of these statutes have become very draconian, and what used to be civil disobedience in now felonies. These draconian sentences are designed to punish people who resort to property damage as political protest." Prosecutors accused Arrow of being the ringleader in the arson attacks, something the activist had denied. Three other ELF members received lighter sentences after agreeing to cooperate with federal prosecutors in the case. Facing a possible life sentence, Arrow changed his plea to guilty last May. He will receive credit for time served in Canada, prior to his extradition to face charges in the US. He is expected to serve out the remaining two and a half years of his sentence in a federal prison. For FSRN, I'm Kyle Burris in Portland, Oregon.
FEATURES
Protestors Killed in Clash with Police in Kashmir
Indian police have killed more than 20 people in Indian administered Kashmir since Monday as people protesting an economic blockade of the region took to streets and tried to lead a March to Muzaffrabad, in Pakistan administered Kashmir. Local sources put the death toll at 27 for Monday and Tuesday. Shahnawaz Khan reports.
Challenging The China Story
A group of radical scholars is challenging what they say are dominating storylines about China in mainstream media coverage: one, where the US can critique the country's human rights record and strict authoritarian rule, the other where China says it is being denied a spot of international limelight. Critics say the result is a lot of confusion among the general public about what to think about China and the Olympic Games – with a lot of politicization from both the US and China. For some analysis on the situation, we turn to Dongping Han, who grew up as a farmer and  managed a collective village factory during China's Cultural Revolution. He says that the United States should take a look at its own human right's record before criticizing China's.

Mukasey Will Not Prosecute Justice Department Hiring Abuses
Attorney General Michael Mukasey says he will not prosecute the political hiring of career Justice Department employees. Mukasey called the practice disturbing but says he will not take further action – despite an Inspector General report released this summer that revealed politics were systematically used to determine who was and who was not hired. The report also found that Monica Goodling and Kyle Sampson, two people in charge of many hirings, broke civil law by blatantly asking ideological questions during interviews, even failing to hire qualified people with  suspected Democratic leanings.

Wyoming's Wind Power at Risk
While most Congress member have left Washington for their summer recess, renewable energy supporters are growing anxious. Federal tax credits for clean energy are about to expire by the end of this year. And a deadlocked Congress has once again failed to pass an extension – leaving Wyoming's growing wind power at risk. Yanmei Xie reports.
The First Amendment and Clear Channel
One of the earliest forms of advertising, the billboard, is monopolized by just a few companies these days. Clear Channel Communications, the country's leading single owner of billboards, is now accused of censoring an anti-war group's message in Portland, Oregon. Last month, Clear Channel rejected a billboard with little explanation – and cities like Portland face an obstacle, since the First Amendment protects large advertising corporations as well as individuals. Yet, when an individual wants to use Clear Channel's resources to express their views, it might be the corporation that gets the last word. Scott Pham has this report from Portland.