August 14, 2008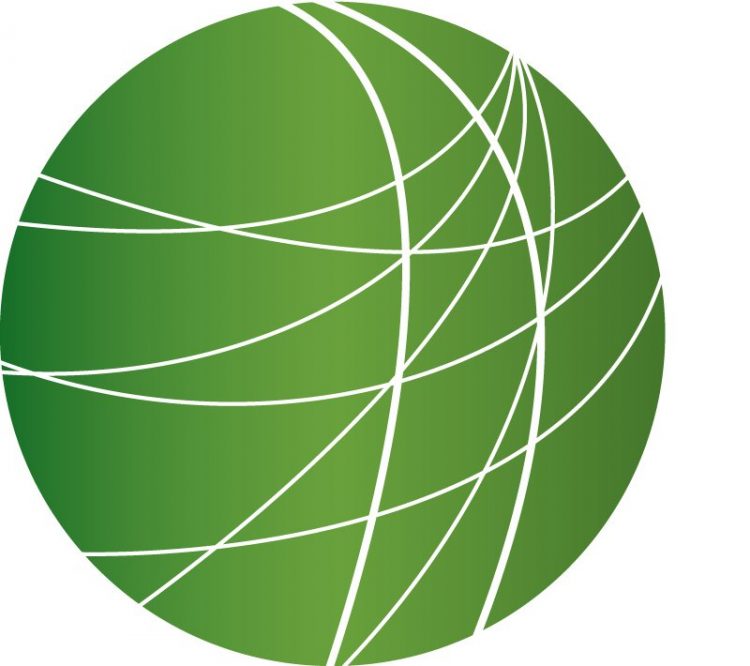 An Older, More Diverse US by 2050
Will Social Security Survive the Challenge of an Aging Population?
Taking "America's Toughest Sheriff" to Court
Environmentalists Decry Plan to Use Oil Shale
Street Beat – South African Women Farmers
HEADLINES
US and Russian Leaders Trade Verbal Jabs Over Georgia
Verbal sabre-rattling between Russia and the US has escalated over the issue of Georgia's claim to the regions of South Ossetia and Abkhazia. The US has sent supplies into Georgia and Defense Secretary Robert Gates said that the Pentagon will review its relationship with Moscow. The Russian President has suggested that residents of the 2 breakaway provinces should be able to decide for themselves if they wish to remain part of Georgia.
BP Resumes Operations at Georgia Pipeline
Meanwhile, BP is once again pumping gas through 1 of 3 pipelines that run through Georgia. The company had halted operations at the pipeline on Tuesday due security concerns. Georgia's other two pipelines remain closed for now.
Zimbabwean Opposition Leader's Travel Documents Confiscated
Zimbabwean immigration authorities at Harare's international airport confiscated the travel documents of opposition leader Morgan Tsvangirai as he was about to board a flight to South Africa. Davison Makanga reports.
Tsvangirai was scheduled to fly to South Africa to attend a regional summit when Zimbabwean authorities briefly detained him in the Harare airport and confiscated his passport and those of his two travel companions. International Affairs Professor Eliphas Mukonoweshuro was with the opposition leader and also had his passport seized: [clip] "No specific reason was given, i was just told that there is some checking and verification they wanted to do on my passport. The passports were released when all the flights to South Africa had left; South African Airways left with my luggage and the British Airways had also left". The travel documents were later returned and all three men were able to board later flights to South Africa. Meanwhile, Morgan Tsvangirai maintains that South African-mediated talks to find a political solution with President Robert Mugabe will continue. This follows an abrupt adjournment on Tuesday. Zimbabwe's state-run media reported yesterday that Mugabe had reached a power sharing deal with a leader of a breakaway faction from Tsvangirai's party. The claim was later denied. Tsvangirai is demanding a share of executive powers, as a prime minister but Mugabe is reluctant to cede. For FSRN this Davison Makanga in Cape Town.
War Resister Jeremy Hinzman Receives Orders to Leave Canada
Canada has issued a deportation order for Jeremy Hinzman, one of the first US servicemen to seek refuge north of the border, rather than re-deploy to Iraq. Kristin Schwartz reports from Toronto.
Jeremy Hinzman received orders yesterday to leave Canada by September 23rd. A court considering his pre-removal assessment determined that Hinzman would not face the threat of hardship or persecution if he were returned to the United States. Today, his lawyer appealed that assessment, arguing that Hinzman may face a court martial and imprisonment for desertion and that the court had not considered the impact on his wife and two children, one of them just three months old. Jeremy Hinzman moved to Canada in January 2004 after learning that his application for conscientious objector status had been refused and that his unit had been ordered to deploy to Iraq. Last month, Robin Long became the first US war resister to be deported from Canada. He is now detained at a county jail in Colorado and will face a court martial in September. As many as 50 other war resisters are in the midst of legal procedures regarding their status in Canada, while their advocates seek a political solution. A non-binding resolution supporting their right to stay in Canada, which received majority support in the Canadian parliament in June, has so far had no impact on government policy. From Toronto, this is Kristin Schwartz for FSRN.

Denver Police Plan Special "Arrestee Processing Center" for DNC
Secrecy surrounding a processing center for those arrested during the upcoming Democratic National Convention in Denver, has angered civil rights advocates. Maeve Conran reports from Colorado.
The Denver Police Department says they are establishing a temporary arrestee processing center to use during the Democratic National Convention. The police and city officials however will not reveal details about the site, including its location, until security is in place. This they say, is to avoid the risk of tampering with the location by protesters. A local television news crew gained access to the facility and filmed dozens of chain link cages topped by rolls of barbed wire. A posted sign warned of the use of electric stun devices within the facility. Civil rights advocates say they're concerned about the secrecy surrounding the processing center and the last minute revelations by the Denver Police Department. Brian Vicente is Executive Director with the DNC People's Law Project, a group offering pro bono legal representation for protesters arrested during the DNC. [clip] "We're only two weeks from the convention and I really would be curious if they're going to have proper mechanisms in place to make sure that people's rights are respected and that would include access to food, medical care, phone calls and certainly allowing attorneys to come and visit clients." Denver city officials say they have incorporated concerns raised by defense lawyers and the ACLU into their plan. For FSRN this is Maeve Conran.
Jackson Browne Sues John McCain and Republican Party
In campaign news, singer-songwriter Jackson Browne has filed a lawsuit against the Republican Party and its presidential hopeful, John McCain. Browne is seeking damages for copyright infringement stemming from the use of his song "Running on Empty" in a McCain campaign ad criticizing the gas conservation policies of Democratic rival, Barack Obama. Browne's attorney also argues that the unauthorized use of the singer's voice in a commercial constitutes a false endorsement and is a violation of the Browne's right of publicity under California law. The songwriter is seeking damages and a permanent injunction against the use of his materials by the McCain campaign and the Republican Party.
FEATURES
An Older, More Diverse US by 2050

Whites in the United States will become the minority in numbers by 2042, according to a report released by the Census Bureau today. And by 2050, The African-American population will rise slightly to 15%, the Asian-American population will nearly double from 5.1 to 9.2%; and where today, Latinos make up 15% of the population, they'll be 30% of the population by 2050. The Census Bureau report adds that the population will become much older. FSRN's Karen Miller looks at some of the implications of having an older and more diverse country.

Will Social Security Survive the Challenge of an Aging Population?
The Census report's projection of an older US raises questions about whether Social Security will survive the aging of the Baby Boomers. On the 73rd anniversary of the program, Democrats held a birthday celebration for Social Security and warned Republicans not to privatize it. FSRN's Tanya Snyder reports.
Taking "America's Toughest Sheriff" to Court
Lawyers in Arizona are suing Maricopa County Sheriff Joe Arpaio, the so-called "Toughest Sheriff in America", over prison conditions for pre-trial detainees. The suit seeks to make the Maricopa County Jail facilities that house pre-trial detainees meet the minimum constitutional requirements mandated by a federal consent decree, which Sheriff Arpaio has largely ignored for years. Detainees who have mental health problems or chronic medical conditions such as respiratory diseases and diabetes have been left untreated – at risk to their life and health. Larry Hammond is a member of the firm Osborn Maladon in Phoenix, and is one of the lawyers working with the ACLU on the case.  He describes some of the conditions that detainees face.
Environmentalists Decry Plan to Use Oil Shale
The push to open the nation's coast to offshore oil drilling isn't the only energy issue Republicans have been promoting. The Interior Department recently approved draft rules to open 2 million acres of public lands in Wyoming, Colorado, and Utah for commercial oil shale production. Environmentalists call oil shale the dirtiest fuel on Earth and say the plan could destroy large tracts of the Rocky Mountain region. Africa Jones reports.
Street Beat – South African Women Farmers
Outside of Cape Town, South Africa, black women farmers say they've reached a point of desperation. They are hungry, they can't feed their children, and they contend with exploitation, discrimination and sexual abuse at the hands of both male farm owners and even husbands. The unemployed women farmers who formed the Rawsonville Women's Agricultural Cooperative say farm work has been in their families for generations, and they've prepared to run farms independently. But despite a government plan that includes rural women in land reform initiatives, the Rawsonville Co-Op says the government is stonewalling their efforts to run and manage their own land. For our regular segment Street Beat, we'll hear from Fatima, Wendy and Maria, some of the farmers who occupied a piece of farmland earlier this week – recorded by Athini Melane.