August 28, 2008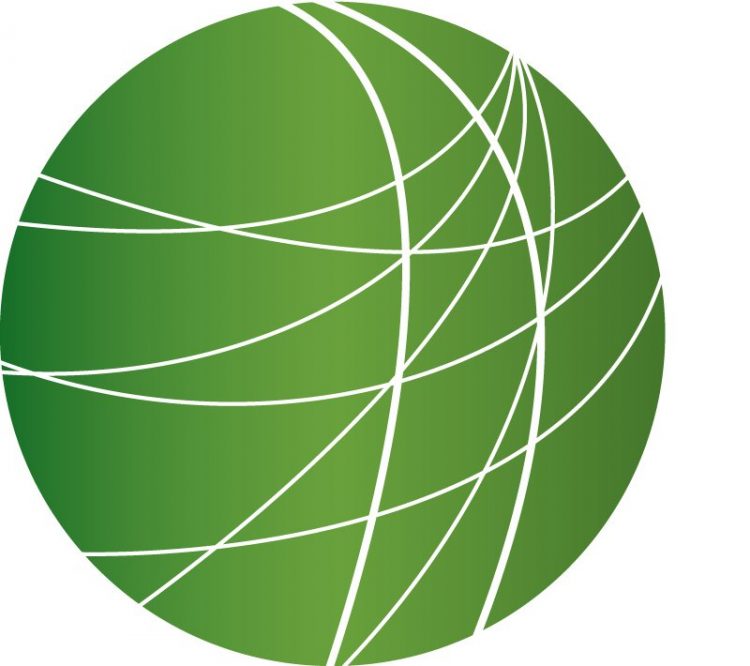 Democrats Crown Obama
Thousands of Veterans Demand Obama's Attention: Boots Riley Weighs In
DC Clamors for Voting Rights As Dems Celebrate Democracy
Free Gaza Boats Return to Cyprus
Street Beat: What Do You Think About Ralph Nader's Candidacy?
HEADLINES
3 Days of Demonstrations Call on Thai Prime Minister to Resign
Anti-government protestors in Thailand are digging in their heels at occupied buildings in Bangkok, calling for the resignation of Prime Minister Samak Sundaravej. Thousands of demonstrators have barricaded themselves inside of the Prime Minister's compound after successfully taking over the complex on Tuesday. Judicial arrest warrants have been ordered for 9 protest leaders, but the demonstrations have continued undeterred for 3 consecutive days. Thai railway workers stayed away from their jobs today and other unionists are expected to follow suit tomorrow.

Tort Case Against ExxonMobil Can Proceed in US Court
A federal judge in Washington, DC refused to throw out a lawsuit that charges ExxonMobil Corporation is liable for killings and torture allegedly committed by Indonesian soldiers guarding a natural gas facility in the Aceh province of Indonesia. Rebecca Myles has more.
US District Court Judge Louis Oberdorfer ruled that the lawsuit can proceed in court based on evidence suggesting that  the Indonesian security forces were working for a subsidiary of ExxonMobil when the crimes were committed. Lawyers for ExxonMobil had sought to have the case dismissed. Michael Hausfeld, who heads up the legal team representing 11 Indonesian villagers, says the ruling has global implications. [Hausfeld] "If conduct which is carried on in any part of the world violates US laws and that conduct is either ordered or acquiesed in or known by a US company, then the US company can be held accountable in the United States." Hausfeld's law firm also filed a lawsuit yesterday in the U.S. District Court of California accusing military services contractor Kellogg Brown & Root of human trafficking. The lawsuit states that 13 Nepali men were sent to Iraq against their will to provide menial labor at a United States military facility. Lawyers say recruiters had tricked the men into believing they would be working in hotels and restaurants in Amman, Jordan. Twelve of the men were subsequently kidnapped and executed by Iraqi insurgents. For Free Speech Radio News, I am Rebecca Myles reporting from New York.

Gustav Heads Towards Jamaica, Forecast to Hit US Gulf Coast as Hurricane
Louisiana Governor Bobby Jindal has declared a state of emergency due to projections that Tropical Storm Gustav may strengthen into a major hurricane before crashing into the state. The storm is currently headed for Jamaica after killing upwards for 20 people in Haiti and the Dominican Republic. Forecasters predict Gustav will plow across the Gulf unimpeded and make landfall in the US as at least a Category 3 hurricane. Friday marks 3 years since Hurricane Katrina devasted parts of the Louisiana and Mississippi Gulf Coast.
Arctic Sea Ice at 2nd Lowest Levels – End of Summer Melt Season Still Weeks Away
In other climate news, Arctic sea ice has fallen to the second lowest level on record. Scientists at the National Snow and Ice Data Center say it's possible that 2008 may even break the low ice record set last year, given that the summer melt season still has several weeks to go. Satellite imagery shows that the largest areas of ice retreat are near the coasts of Alaska and Eastern Siberia. Overall, Arctic sea ice has experienced a dramatic decline in the past 3 decades. Arctic sea ice plays an important role in regulating the global climate by reflecting sunlight at the polar regions.
Military Urban Warfare Exercises in Portland, Oregon
Army special forces and Navy seals are conducting so-called urban warfare operations in Portland, Oregon this week. The military says the exercises are part of the 'war on terror', but residents of the city say they are the ones who have been terrified. Jenka Soderberg reports.
Military helicopters carrying armed soldiers flew in tight circles around different parts of Portland on Monday and Wednesday evenings. On Monday, the helicopters flew past downtown offices and apartment buildings at the eighth story level every five minutes for three straight hours. This Portlander, who identified himself only as Zeke, was downtown when the helicopters began buzzing the city. [Zeke] "People didn't believe that it was happening, didn't know what was happening – basically confusion and anger and fear. I waved down a police officer and asked him flat out, 'Do you know what's happening? Do you know when it's gonna stop?'. His reply to both questions was no, and he said actually, very genuinely, that he was scared." After hundreds of frightened downtown residents called the police and the mayor's office, the city moved the second night of the exercise to a less-populated area of the city. A military spokesperson said the city of Portland was chosen for the exercise because (quote) "the first time the troops go into an unfamiliar city, it should not be in combat." For FSRN, I'm Jenka Soderberg in Portland, Oregon.
Radical Library Raided in Berkeley, California
Local and Federal Law Enforcement officers raided a Berkeley, California library and meeting space on Wednesday seizing several computers and other equipment. Max Pringle has the details.

The Long Haul in Berkeley is an information center for groups and individuals interested in radical politics and culture. Long Haul volunteers say officers from the University of California Police Department, an Alameda County Sherrif's deputy, and plainclothes FBI agents entered the Long Haul through a neighboring business, searched the premises for an hour and left with computers and several other pieces of electronic equipment. Chloe, who declined to give her last name, is a Long Haul volunteer. She said the officers provided few details into the nature of the raid. [Chloe] "They have made some comments about it being related to an animal rights investigation that is on-going." Calls to the San Francisco FBI office were not returned by airtime. Sargent Eric Tejada of the UC-Berkeley Police Department said they were investigating threatening emails sent from that location. [Tejada] "It was in regard to some threatening emails and we're not really saying much more because of ongoing investigation." He said the seized property will be held until the investigation is concluded. For FSRN, I'm Max Pringle in Berkeley.
FEATURES
Democrats Crown Obama

Thousands of Veterans Demand Obama's Attention: Boots Riley Weighs In
DC Clamors for Voting Rights As Dems Celebrate Democracy
At the Democratic convention this week, Washington D.C.'s nonvoting
delegate to Congress made an impassioned plea for democracy for the
citizens of the nation's capitol. D.C. residents don't have Senators,
their Congresswoman can't vote on legislation, and they don't control
even their own local budget and laws. FSRN's Tanya Snyder reports on
the problem that some say has turned DC into a modern day colony.
Free Gaza Boats Return to Cyprus
This week in the occupied territories, Israeli Police arrested Free
Gaza Activist Jeff Halper.  Halper, Along with nearly 4 dozen other,
reached the Gaza shores Monday, symbolically breaking the Israeli naval
blockade of Gaza.  Today, the Free Gaza started back to Cyprus.  FSRN's
Rami Al-Meghari reports.
A Commentary By Mumia Abu-Jamal: The Nominee
Street Beat: What Do You Think About Ralph Nader's Candidacy?