August 22, 2008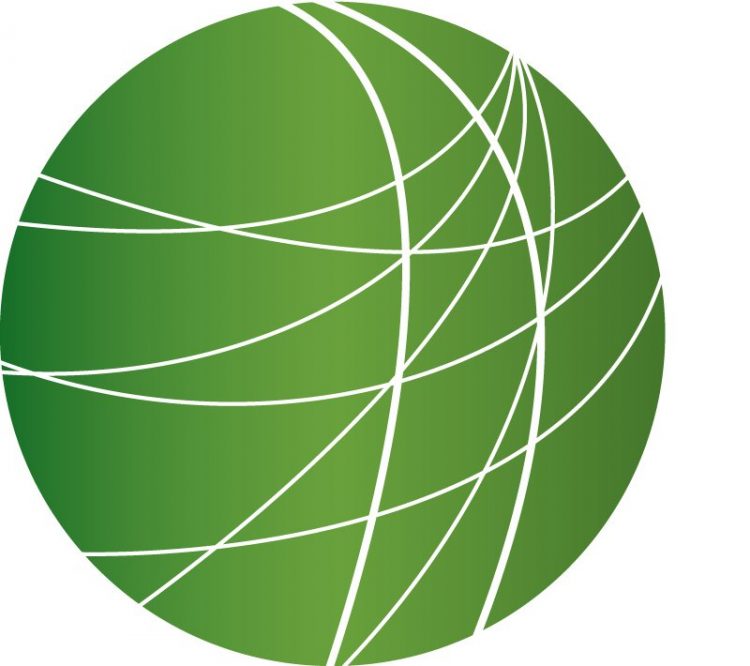 Pakistan's Fledgling Government Struggles for Stability
One Iraq War Resister Face Trial, Another Fights to Stay in Canada
FSRN Street Beat: Should US War Resisters Remain in Canada?
Democratic Convention Opens Monday in Denver
Commentary By Mumia Abu-Jamal "68 Then and Now  (DNC and Democratic Protests)"
HEADLINES
Draft Security Deal Calls for US Combat Troops to Leave Iraq by 2011
US combat forces may be out of Iraq by 2011, according to draft language of a bilateral security deal between Iraq and the United States. The draft also stipulates that US troops should pull out of all Iraqi cities by next June. The withdrawal timeline is subject to on-the-ground security situations. In turn, US forces will receive immunity from prosecution under Iraqi law for crimes committed within a military base or while on-duty. The security agreement will provide the legal grounds for the presence of foreign troops in Iraq after the current UN mandate expires at the end of the year. The draft must be approved by the Iraqi parliament before it can take effect.
Philippines Cancels Peace Deal with Muslim Separatists
The Philippine government has scrapped a peace deal with Muslim separatist rebels in the wake of deadly attacks by the guerrillas in southern provinces. The deal would have expanded a Muslim autonomous region in the country's troubled south. Girlie Linao reports.

The Philippine government and the Moro Islamic Liberation Front, or MILF, reached the territorial agreement last month after years of negotiations. The deal called for a plebiscite next year on the inclusion of 700 more villages into an expanded autonomous Muslim region in Mindanao, the Philippines' main southern island. But the agreement sparked strong opposition from Catholic politicians and local officials, who feared that the government was giving up sovereignty over Mindanao. Two weeks ago, the Supreme Court stopped the signing of the deal after critics alleged it was unconstitutional, angering MILF rebels who launched a spate of attacks in Mindanao. The government responded by ordering military operations against the guerrillas and filing criminal charges against MILF commanders who led the attacks. Dozens of people have been killed and some 160,000 civilians were displaced by the hostilities. Today, Presidential Press Secretary Jesus Dureza said the government will not sign the territorial agreement with the MILF due to the opposition and the deadly attacks. He said the agreement must be renegotiated, a move the MILF has opposed. With the peace process in crisis, fighting has escalated in Mindanao and authorities saY the military offensives will not end until the MILF surrenders those responsible for the deadly attacks. For Free Speech Radio News, I'm Girlie Linao in Manila.
Diebold-Owned Company Admits to Voting Machine Error
A voting machine manufacturer has admitted that errors in its vote tabulation software caused thousands of ballots to go un-counted in Ohio's state primary last March. Evan Davis has this report.
Electronic voting machine manufacturer Premier Election Solutions, a division of the Ohio-based Diebold corporation sent a memo this week to Ohio Secretary of State Jennifer Brunner admitting to the discovery of critical software errors. Premier initially blamed a conflict between its software and a commercially available anti-virus program for the glitch that caused thousands of votes in 11 Ohio counties to go uncounted during the state's primaries last March. The memo admits that new tests conducted jointly this week by Premier and technicians for the state of Ohio show that the same errors can occur with or without the anti-virus program activated. Secretary Brunner filed a lawsuit against Premier on August 9 demanding compensatory damages for faulty electronic voting machines that were rejected in Cuyahoga County. Election officials there opted to abandon the Diebold/Premier machines in favor of paper ballots. Brunner's preference, as outlined in a report she issued last year, is for Ohio to switch to a paper balloting system using optical scanners. That system would allow the vote tallies to be verified by a manual count. Republicans in the Ohio legislature have rejected many of Brunner's election reform proposals. With less than 90 days before the federal election, Brunner says she will urge Ohio election officials to check the electronic vote tallies against the paper print-outs generated by the voting machines themselves. For FSRN, I'm Evan Davis.

Proposed Rule Change to Reproductive Health Services
The Department of Health and Human Services has drafted rules that would prohibit health care facilities from penalizing workers who refuse to perform abortions or provide abortion referrals. Opponents of the proposal say it challenges several state laws and creates a new meaning for the term abortion. Africa Jones reports.
The proposed rule is intended to protect health care professionals from having to perform abortions if the procedure conflicts with their religious or moral convictions…but it would also define certain kinds of contraception as abortion. The federal government would be able to revoke funding from programs if a healthcare institution is found to have required employees to perform abortions and provide contraception against their will. If the proposed rule goes into effect, states could potentially lose billions of dollars if found in violation. Opponents of the rule are also concerned that a new definition of abortion has been created. Kathy Kinneer is President and CEO of Planned Parenthood Affiliates of California, which provides family planning and reproductive health services. [Kinneer clip] Planned Parenthood and Moveon.org submitted over 300,000 signatures on a petition against the rule. The public has 30 days to comment. For FSRN, I'm Africa Jones.

FDA to Allow Irradiation of Spinach and Lettuce
The Food and Drug Administration has decided to permit the irradiation of fresh spinach and iceberg lettuce to reduce the risk of infection from E.coli and other bacteria. The Grocery Manufacturers Association applauded the decision, while cautioning that food irradiation should not serve as a substitute for good sanitary practices in agricultural operations. An environmental risk factor identified by the FDA in its investigation of the spinach E.coli outbreak was the exposure of irrigation water to cattle feces. The process of irradiation exposes food to a low dose of radiation which kills certain food-borne pathogens and bacteria without altering the appearance or texture of the product. Irradiated foods requiring special labeling, but the FDA is reportedly reconsidering its labeling regulations.
FEATURES
Pakistan's Fledgling Government Struggles for Stability
The recent political turnover and resignation of Pervez Musharraf in Pakistan is putting strain on the country's new government.  Ongoing war between local Taliban supporters and Pakistan's army in the tribal areas, the accompanying massive migration of civilians from these areas and a string of suicide bombings in the cities are not helping to stabilize the situation.   The floundering of the fledgling liberal coalition government, comprised of the People's Party and the Muslim League are leaving voters in the lurch.  Masroor Hussain reports from Karachi.
One Iraq War Resister Face Trial, Another Fights to Stay in Canada
After three years of fighting for refugee status as a US war resister in Canada, Robin Long will face a court-martial today in a Colorado Court.  Last month, the Canadian government deported Long, the first war resister sent back to the United States since the Vietnam War.  The Idaho native had fled to Canada three years earlier, believing the Iraq war to be immoral.  But after a failed application for refugee status and lengthy appeals, Canada delivered Long to US military custody.  If convicted, Long could face up to 3 years in jail and a dishonorable discharge.
Back in Canada, another Iraq war resister, Jeremy Hinzman, is fighting for himself and his family to remain in the Country.  The Canadian government has ordered the Hinzman family to leave by September 23rd – despite a motion passed in Parliament in early June calling for an end to the deportations.  Earlier this week Hinzman spoke at a Toronto forum to discuss strategies to stem the current tide of deportations. He spoke about the intervention of the Canadian Government and how the Supreme Court would not hear his case.  He says he's built a life for himself and his family in Canada, but he'd still rather serve jail time than fight any war.
The current hope for Hinzman is a new federal appeal in his case.  Alyssa Manning is a lawyer representing Hinzman and other war resisters.  She says the decision to deport Hinzman was made based on the assumption there would be adequate protection for his religious beliefs and political opinions.  But new evidence has emerged – evidence that has already been used to get a stay of deportation for another war resister Cory Glass.  Manning says there were definite errors in the decision to deport Hinzman and his family.  She hopes a new round of appeals will convince the Canadian Courts to stay the deportation.
FSRN Street Beat: Should US War Resisters Remain in Canada?
With Canada beginning to deport US war resisters, Free Speech Radio News decided to take an informal poll of people in Canada to find out what they think about the issue.   On this week's street beat, FSRN's Kristin Schwartz talked to a cross-section of people in downtown Toronto, at Dundas Square and Christie Pits Park. She asked them if Canada should let the war resisters stay, and found that among those she spoke to, support was even higher than what other national polls have showed.  Featured: Adil Usman, Stan White, Linda Calvert, Mansour Ali, Courtney Warden, Eugen Fuchs, and Fernando Martinez.

Democratic Convention Opens Monday in Denver
On Monday the Democratic Convention begins in Denver – signaling the official end of primary campaigns.  Even though Barack Obama hasn't yet released the name of his Vice Presidential candidate, the rest of the details are coming together.  Each night of the convention will have a theme: the first is "One America."  Michelle Obama will be the keynote speaker and will explain who Obama is.  Also in the convention line up are Hillary & Bill Clinton, workplace equality champion Lilly Ledbetter and Obama's vice-presidential choice.  In an effort to show the Democratic party is reaching out to its grassroots base, each night of the convention so-called "everyday Americans" will speak as well.   Obama will take his final-day convention speech to more than 70,000 at Denver's football stadium.
But the convention isn't just for speeches.  4,000 delegates and super delegates will descend on the city, as well as the media and a flood of lobbyists. But while the party activists are convention-going, party protestors will have days of demonstrations, concerts, and actions planned.  Larry Hales is the Organizer for Recreate 68.  They're planning an "end the occupation march" to the convention site. Progressive groups will also be holding universal health care forums, ballot access discussions, and out of Iraq panels.

Commentary By Mumia Abu-Jamal "68 Then and Now  (DNC and democratic protests)"
Mumia Abu-Jamal is an award-winning journalist who chronicles the human condition. He has been a resident of Pennsylvania's death row for twenty-five years. Writing from his solitary confinement cell his essays have reached a worldwide audience. His books "Live From Death Row", "Death Blossoms", "All Things Censored", "Faith of Our Fathers" and the recently released "We Want Freedom" have sold over 150,000 copies and been translated into nine languages. His 1982-murder trial and subsequent conviction have been the subject of great debate.
PRA Rewind: 40th Anniversary of Soviet Invasion of the Czech Republic
The Czech Republic marked the 40th anniversary of the Soviet-led invasion of their country this week, with ceremonies and some protests against Russian involvement in the current conflict in Georgia. The 1968 invasion ended a period of liberal reforms known as the "Prague Spring." Today in this recording from 1968 preserved by the Pacifica Radio Archives, we'll hear a discussion with KPFA journalist Collin Edwards, who had just returned from Czechoslovakia. The discussion was moderated by Scott Keech.