September, 11, 2008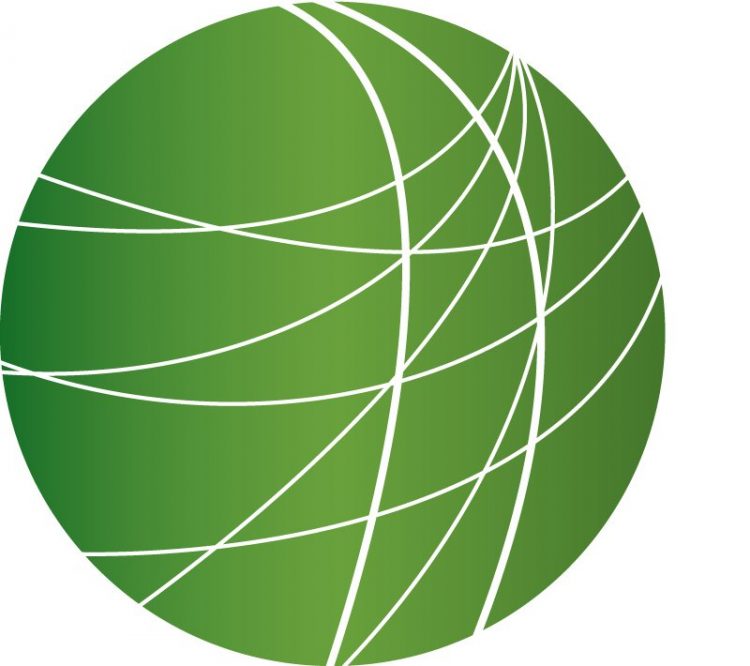 New York 9-11 Medics and Firefighters Want Memorial
Windows on the World Workers Strive to Help Each Other Years After 9-11 Attack
Sex, Drugs and Big Oil: Scandal at the Department of Interior
Department of Interior Moving to Open Grand Canyon for Exploratory Uranium Drilling
IRS Commissioner Grilled on Tax Dividends
HEADLINES
US Troop Casualities in Afghanistan Hit New Record
The death of a US soldier today has broken last year's record as the deadliest year for US forces in Afghanistan since the start of the 2001 invasion. In the past year, the Taliban has regrouped and taken over large areas of the tribal belt that straddles the border between Afghanistan and Pakistan. The New York Times has reported that President Bush gave the green light back in July for US Special Forces to conduct ground attacks against Taliban targets within Pakistani territory…and without Pakistani approval.

Pakistani Military and Civilian Leadership Condemn Deadly US Ground Assault
Pakistan's Army Chief today strongly condemned the US ground assault that killed as many as 20 civilians last week and denied that US forces had permission to carry out such operations. Pakistan's civilian leadership publicly endorsed the general's statements soon thereafter. Afridai Afridi has more.
Army Chief Ashfaq Kiyani is a key figure in the Pakistani front of the Bush Administration's "War on Terror". His comments are a sign of hightened tension between the two governments. Pakistani officials say increased US military involvement in the tribal areas could undermine ongoing efforts by the Pakistani military to crack down on al Qaeda and Taliban-linked militants. Meanwhile, civilians in the tribal belt are bearing the brunt of attack from all sides. More than 6 people were killed in a mosque near the Afghan border yesterday. Eyewitnesses say unidentified gunmen open fired on the worshipers before throwing 3 hand grenades. Children were among the dead. Nobody has accepted the responsibility for the attack, but the mosque is located in an area where tribal elders had recently issued a strongly-worded statement against the Taliban and had vowed to prevent them entering the area. For FSRN, I am Afridai Afridi.

Mandatory Evacuations from Parts of the Texas Coast
Mandatory evacuations are in effect in low-lying areas of 4 coastal counties in Texas in the projected path of Hurricane Ike. The storm is currently packing speeds of around 100 miles per hour and forecasters believe that it could even grow to a Category 4 by the time it makes landfall. It is projected to crash ashore somewhere between Houston and Corpus Christi, a coastal strip home to about one quarter of the country's petrochemical refining capacity.
Greenpeace Wins Case of Direct Action Against a Coal Fired Power Plant
A British jury has cleared six environmental protesters of around $52,000 of criminal damage to a coal-fired power plant. The Greenpeace protesters successfully argued that their actions were legally justified because they were trying to prevent emissions that would cause greater damage to property around the world. From London, Naomi Fowler reports.
This is the first case where preventing property damage caused by climate change has been used as a legal defense in court. Five of the six defendants climbed a 650 foot high chimney at the Kingsnorth power station in Kent last year. They painted on the chimney and forced the station to shut down temporarily. In their defense, the activists gave evidence of the damage burning coal causes to ecosystems, people and property around the planet – and the UK government's failure to take any meaningful action. One of the world's leading climate scientists, Professor James Hansen from NASA, gave testimony supporting their claims. One of the Greenpeace protesters Ben Stewart gave this reaction to the verdict: [Stewart] "This verdict, we think, marks a tipping point. We think for the climate change movement when 12 normal people say that it is legitimate for a direct action group to shut down a coal fired power station because of the harm it does to the planet, then one has to ask ….where exactly does that leave government energy policy?" The verdict provides a legal precedent in favor of direct action protests against energy companies. This is Naomi Fowler in London for Free Speech Radio News.
Bolivia Expels US Ambassador
Bolivian President Evo Morales has ordered the US ambassador to leave the country, alleging Ambassador Philip Goldberg has been covertly supporting an increasingly violent opposition movement. Radical right wing groups in Bolivia's resource-rich eastern provinces have been calling for autonomy from the national government in La Paz since Morales began implementing polices that have made him popular with the country's poor majority, but hated by the traditional oligarchy. The State Department described the Bolivian president's decision as a (quote) "grave error".
Chileans Commemorate 1973 Coup
As the US marks the 7th anniversary of the September 11th attacks, Chileans commemorate the 35th anniversary of the 1973 military coup that overthrew the elected government of Socialist President Salvador Allende. Jorge Garretón has this report from Santiago.

Socialist President Michelle Bachelet led a commemoration ceremony this morning at Chile's Presidential Palace, where she unveiled the restored office where President Allende was found dead. Groups of former Allende collaborators are converging for an event in front of the palace. Yesterday, the Washington-based National Security Archive released documents of transcribed telephone conversations between former Secretary of State Henry Kissinger, President Richard Nixon and CIA director Richard Helms. One document released shows Kissinger telling Helms a week after Allende's election in September 1970, that the U.S. Government "will not let Chile go down the drain." Helms responds by saying "I am with you." Back in Chile, police are bracing for possible unrest tonight. Last year's commemoration was marred with night time street violence, bonfires, blackouts, and clashes between youths and police which included the fatal shooting of a police officer. For FSRN, this is Jorge Garretón in Santiago.
FEATURES
New York 9-11 Medics and Firefighters Want Memorial
Since the September 11 attacks 7 years ago today, thousands of Ground
Zero rescue and recovery workers have fallen ill due to inhaling toxins
at the cite. The New York City Police Department honored its members in
May who died after the attacks on its Wall of Heroes. Now, some within
the Big Apple's Fire Department are asking for the same. Ari Paul has
more from New York.
Windows on the World Workers Strive to Help Each Other Years After 9-11 Attack
While the attacks of September 11 were used to justify US action
against Afghanistan, some New Yorkers found more constructive ways to
focus their energy. Among these, restaurant workers from Windows on the
World began to come together to help each other rebuild their lives
with better working conditions. Zoe Sullivan reports.
Sex, Drugs and Big Oil: Scandal at the Department of Interior
An Inspector General report finds rampant ethics abuses and cronyism at
the Department of Interior. Sex, drugs, and unscrupulous contracts
permeated a third of government employees in charge of overseeing oil
and natural gas royalties. Our Washington Editor Leigh Ann Caldwell
reports that Democrats in Congress say this report proves the Bush
Administration's close ties to big oil.
Department of Interior Moving to Open Grand Canyon for Exploratory Uranium Drilling
For months, the Department of Interior has also been criticized for
what many say are destructive policies. Environmentalists have been
trying to halt exploratory drilling for uranium near the Grand Canyon.
The price for uranium has soared in recent years, and now the
Department of Interior wants to open the region up to mining companies.
Africa Jones reports.

IRS Commissioner Grilled on Tax Dividends
IRS Commissioner Douglas Shulman was in the hot seat today before the
Investigations Subcommittee for Homeland Security for not doing more to
stop offshore companies from dodging US dividend taxes. Shulman says
the IRS is working on closing loopholes, but Chairman of the
subcommittee Carl Levin says the IRS is not doing nearly enough.
FSRN's Karen Miller has more
McCain Flip Flops on Gay Rights
One of several endorsements John McCain picked up last week was from
the Log Cabin Republicans, a national grassroots gay and lesbian
organization. They cited McCain's opposition to the federal marriage
amendment as one of the reasons for their support. In contrast, the Log
Cabins did not endorse Bush's reelection four years ago. Kerry Eleveld
is the Political Editor of The Advocate – she's been following the
campaign trail, and explains McCains mixed stance on gay rights, and
why the Log Cabins are supporting this candidate.