December 19, 2008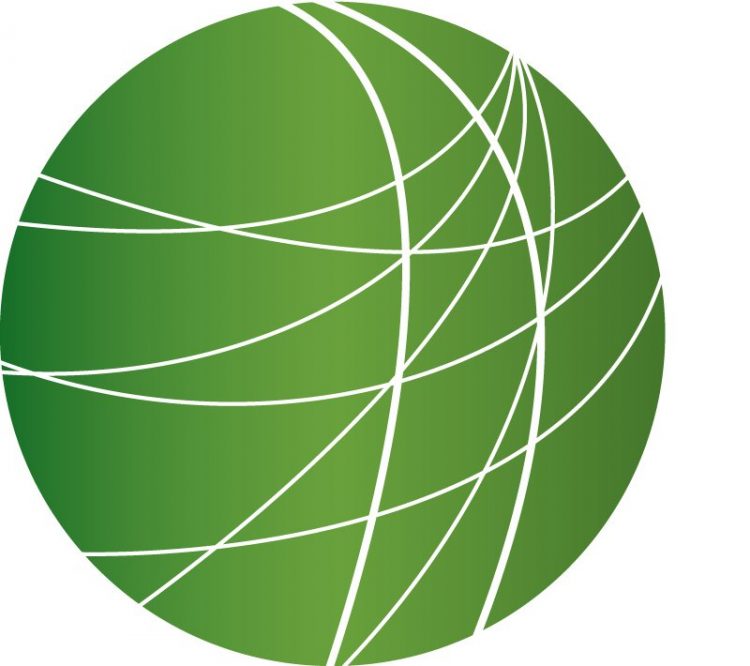 Automakers Finally Get Their Bailout
New School Protesters End Occupation
Obama Nominees Praised by Labor, Environmental Groups

California Emissions Reduction Could Spread Nationwide
Katrina's Hidden Race War
HEADLINES

Franken Takes Lead in Minnesota Senate Race
The still-undecided Minnesota Senate race between Al Franken and Republican incumbent Norm Coleman is now swinging in favor of the Democrats.  Today the state's Canvassing Board continued to deliberate on challenged ballots.  As of Friday afternoon, Franken had a lead of more than 200 votes.  The board is expected to finish deliberations on the challenged ballots today.  But the race is still far from over.  Nearly 5000 ballots where the initial challenge was withdrawn will be re-allocated on Monday.  And the Minnesota Supreme Court ruled that 1600 improperly disqualified absentee ballots must also be counted.  The deadline for that count is December 31st.
"Conscience Protection" Health Provider Rules Announced
The Bush Administration has officially announced a new rule that will give health care professionals the right to refuse to participate in medical care they find morally objectionable. The so-called "conscience protection" rule will go into effect the day before Bush leaves office and covers abortion, birth control, emergency contraception, in vitro fertilization, stem cell research and assisted suicide.

EPA Won't Require New Power Plants to Regulate CO2
In other last minute changes by the Bush Administration, the Environmental Protection Agency has ruled that new power plants are not required to install technology to reduce carbon dioxide emissions. Kellia Ramares has more:
The EPA has issued a memorandum that clarifies a rule requiring new power plants to use the best available technology to control all "Regulated Pollutants." This came in response to a Sierra Club administrative law case involving control of Carbon dioxide emissions.  The environmental group argued that a 2007 Supreme Court ruling classifying CO2 as a pollutant should mean new power plants should be required to regulate those emissions.  But the EPA Appeals Board found that intention of the best technology regulation was unclear, and major industrial corporations have been pressing for a ruling in the case. Robert Meyers, the head of the EPA office of air and radiation, said the new rule reflects the interpretation the EPA has been using for 30 years.  The Obama Administration is likely to review the case.  And it is unclear whether any of 50 power plants currently in the permitting process are positioned to receive final approval before Obama takes office.  For FSRN, I'm Kellia Ramares.
Oregon's Klamath tribes have come to a landmark agreement to buy back about 90,000 acres of their one-time southern Oregon reservation.  From Eugene, Michael Warner reports.
The land deal restores a small section of the Klamath Tribes' former 2.5-million-acre reservation.  The parcel is currently owned by a timber company called Cascade Timberlands. And if it goes through, it would be the largest tract of land ever returned to the southern Oregon tribes.  In 1954, the government sold off all the Klamath reservation in return for a one-time payment.  It also took away their tribal status.  Since that time, the tribes have regained federal recognition, but not their land.    Klamath members have been struggling for years to regain control of the rich timber resources their former reservation contains. The conservation organization, The Trust for Public Land, negotiated the deal. But the 21 million dollars will ultimately come from the federal government – that is if the "Klamath Basin Restoration" legislation it is attached to makes it through Congress.  For Free Speech Radio News, I'm Michael Werner in Eugene, Oregon.
Gates Asks for Gitmo Closure Plan
In preparation for the January change in administration, Defense Secretary Robert Gates is making plans for the closure of the prison at Guantanamo.  The Pentagon now has to figure out what to do with nearly 250 prisoners.  Many of their home countries say they will not allow them to return.
WASHINGTON (CNN) — Defense Secretary Robert Gates has asked Pentagon staff to draw up plans for shutting the U.S. prison camp at Guantanamo Bay, Cuba, a Pentagon spokesman said.
A detainee is seen through a fence in July at the U.S. prison camp at Guantanamo Bay, Cuba.
The camp holds about 250 suspected terrorists, down from a peak of roughly 750 men from 40 countries.
It houses several top al Qaeda figures, including Khalid Sheikh Mohammed — the confessed architect of the September 11, 2001, attacks.
Gates "has asked his team for a proposal on how to shut it down, what would be required specifically to close it and move the detainees from that facility, while at the same time, of course, ensuring that we protect the American people [from] some very dangerous characters," Pentagon press secretary Geoff Morrell said Thursday.
Morrell described it as a contingency plan in case the new administration wants to take it up early in the new year.
President-elect Barack Obama has pledged to close the camp at Guantanamo but hasn't set a specific timetable. Gates will continue as defense secretary when Obama takes office.
"I would like to see it closed," Gates told Charlie Rose in a PBS interview. "And I think it will be a high priority for the new administration."
Don't Miss
First detainees released since court ruling
Three detainees withdraw offer to confess
Bin Laden's former driver moved to Yemen jail
Officials close to the Obama team said in November that the incoming administration is pondering options, including trying some of the Guantanamo Bay inmates in federal courts, setting up a special national security court to deal with cases involving the most sensitive intelligence information, and releasing some inmates.
In an October 31 interview with CNN, Obama said only that he would close the facility "as quickly as we can do prudently."
"I am not going to give a time certain because I think what we have to do is evaluate all those who are still being held in Gitmo," he said. "We have to put in place appropriate plans to make sure they are tried, convicted and punished to the full extent of the law, and that's going to require, I think, a review of the existing cases, which I have not had the opportunity to do."
Palestinian/Israeli Ceasefire Ends
A six-month cease-fire between Israel and political factions in Gaza came to an end today.  And the Gaza groups unanimously agreed not to renew the truce.  From Gaza, Rami al Meghari reports:
Several statements by Gaza-based armed factions, including the ruling Hamas party, declared an end of the Tahdiya, or truce.  The groups argue that only Israel benefited from the deal, which actually began to break down several weeks ago.  On the ground today, Israeli warplanes continued attacks on eastern and northern Gaza Strip, wounding at least 8 Palestinian residents, according to medical sources in Gaza.  Rocket fire from Gaza targeting Israeli towns continued as well.  Meanwhile, the United Nations Works and Relief Agency for Palestine Refugees, says that its warehouses have run out of essential food items.  The agency provides supplies to more than 750,000 Gaza residents.  Israel further tightened commercial shipments into Gaza last month.  For Free Speech Radio News, I am Rami al Meghari in Gaza.
Supporters of Shoe-Throwing Iraqi Journalist Protests in London
And finally, a small group of protesters in London staged a shoe protest in front of the US embassy today.  Protesters suspended their shoes on poles, demanding the release of the Iraqi journalist who threw his shoes at President Bush earlier this week.
FEATURES
Automakers Finally Get Their Bailout
President Bush gave General Motors and Chrysler a $17.4 billion bailout but also put the automakers on notice: have a plan for your company's viability by March 31 – or go into bankruptcy. FSRN's Karen Miller has more.
New School Protesters End Occupation
After three days of a boisterous student sit-in, the administration of New York's New School University reached an agreement with the protesters. The occupation is led by members of Students for a Democratic Society, the Student Environmental Action Committee, and United for Peace and Justice.
One of the students' demands was the resignation of Bob Kerry, the school's controversial president. Last Wednesday, Kerry's own senior faculty sent the president a similar message, in a no-confidence vote of 74 to 2, meant to influence the school's decision-making board of trustees.  Erin Siegal reports.
Obama Nominees Praised by Labor, Environmental Groups
AFL-CIO President John Sweeney praised President-elect Obama's nominee for Secretary of Labor. Sweeney says Rep. Hilda Solis will "return to the Labor Department one of its core missions—to defend workers' basic rights."
Solis, the child of a Mexican father and a Nicaraguan mother, has represented the Los Angeles area in Congress since 2001. She co-authored the Green Jobs Act, which funded workforce training programs. She also voted for the Employee Free Choice Act, a bill that would make it easier for workers to unionize.
Obama also nominated his first Republican, bringing Illinois Congressman Ray Lahood on as Transportation Secretary. Friends of the Earth said that Lahood's overall record on environment issues was poor, but that in recent years LaHood has broken with his party to support public transportation, and he is a member of the Congressional Bike Caucus.
For his science advisor, Obama named Harvard physicist John Holdren and as head of the National Oceanic and Atmospheric Administration, he named marine biologist Jane Lubchenco. Both advocate for limits on greenhouse gas emissions and are seen as a signal that Obama will reverse Bush administration policies on climate change.
California Emissions Reduction Could Spread Nationwide
California's Air Board has approved an ambitious greenhouse gas reduction plan. And with incoming President Barack Obama citing climate change as a top concern, the policies coming out of the Golden State may soon be duplicated at a national level. That's cause for hope for many environmental advocates, who have seen no progress on climate issues during the Bush administration. But specific parts of California's plan have environmental justice organizers concerned that their communities may miss out on the benefits. Brian Edwards-Tiekert was there for the vote count.
Katrina's Hidden Race War
In the harrowing race for rescue during Hurricane Katrina, at least eleven African Americans were shot by whites in Algiers Point, a neighborhood that lies between the inundated Lower Ninth Ward and a National Guard rescue point. A hidden race war opened up in New Orleans during those days. Joining us to talk about his newly released investigation into the matter is A.C. Thompson. He's an award-winning journalist on staff at ProPublica, a non-profit newsroom that produces investigative journalism in the public interest. His work was supported by The Investigative Fund at The Nation Institute and published in the latest edition of The Nation.
Brazil's Landless Workers Movement Scores Victory
In countries where most of the land is in the hands of a very tiny portion of the population, agrarian reform is often an uphill battle. But in Brazil, after many years of struggle, the Landless Worker's Movement – MST – achieved a tremendous victory this week in the country's Southernmost state, Rio Grande do Sul. For the first time, hundreds of families acquired land in a region which for hundreds of years, large landowners had violently defended as theirs. Mike Fox has more from Brazil.