October 21, 2008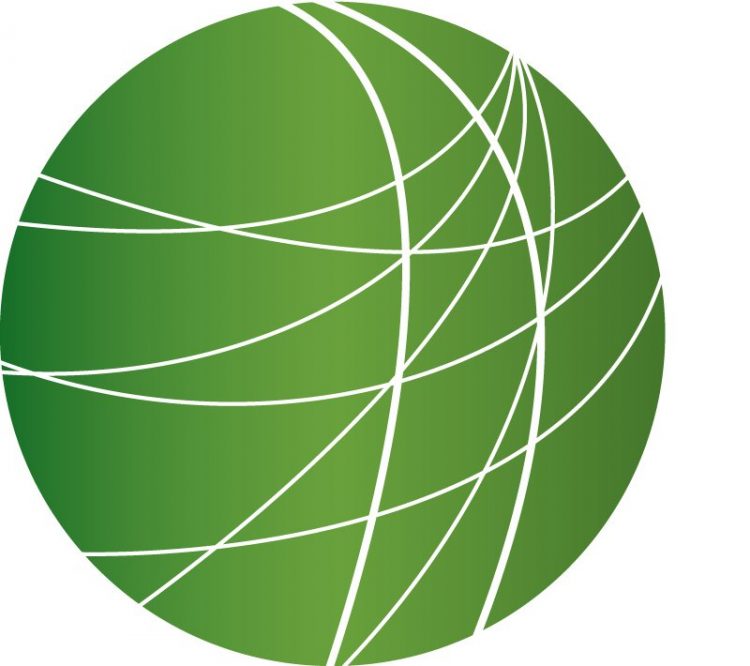 Watchdog Groups on the Lookout for Electoral Irregularities
North Carolina Becomes Battleground State
House Financial Services Committee Mulls Financial Services Regulation
India and Pakistan Allow Trade Across Kashmir's Line of Control
Israeli Blockade Fuels Gaza Tunnel Trade
HEADLINES
US Drops Charges Against 5 GITMO Detainees
The US military has dropped charges against five Guantanamo detainees, but reserves the right to renew the charges at a later date. One of them is British resident Binyam Mohammed. From London, Naomi Fowler reports.
Charges were dropped because US military prosecutor Lt. Colonel Darrel Vandeveld resigned complaining that the military was suppressing evidence that would help Binyam Mohamed's case. According to Mr. Mohamed, he was tortured in Morocco and Afghanistan via so-called 'extraordinary rendition' before ending up in Guantanamo prison. Lawyers from the legal charity Reprieve representing Mr. Mohamed are still fighting for the release of secret government documents that they say prove it. But the Pentagon says it intends to re-file charges against him within 30 days with new military prosecutors. Binyam Mohamed is said to be contemplating suicide. This is Naomi Fowler in London for Free Speech Radio News.
US Court Blocks Uighurs Release from Guantanamo Bay
A US federal appeals court today blocked the release of 17 Chinese Muslim Uighurs from the Guantanamo Bay prison. The men have been held without charge for more than six years. Two weeks ago a federal judge ordered they be released and brought Washington, D.C. — home to a significant Uighur community. Today's reversal was in response to a US government request. Arguments will be heard in late November.

Canadian Man Detained in "Guantanamo North" for Seven Years
Yesterday marked seven years behind bars for Hassan Almrei – a Canadian of Syrian origin – without charge or trial. Aaron Lakoff has more.
Almrei is the last remaining person in detention under a Security Certificate, a measure which the Supreme Court of Canada ruled was unconstitutional in 2007. Since the summer of 2007, he has been held at the Millhaven Detention center in southern
Ontario, which many have dubbed "Guantanamo North". Despite being  granted refugee status in 2000, the Canadian government is still trying to deport Almrei to his native Syria where he, like the now-famous Maher Arar, could likely face torture. For FSRN, this is Aaron Lakoff.

Bolivians to Vote on New Constitution
Bolivia's National Congress has agreed to hold a Constitutional Referendum next January. Leny Olivera is in Cochabama.
Bolivian voters will approve or reject the New Political Constitution of the State written by the Constituent Assembly. A new Constitution was one of President Evo Morales' main proposals when he was elected in 2006. The new document's bill of rights gives indigenous groups autonomy over their traditional lands and a "priority" share of the country's natural resources wealth. It also limits Morales to just one more term. Congress agreed to the vote after thousands marched 200 kilometers to Bolivia's capital, La Paz, calling for the referendum.  Indigenous Bolivians have been politically excluded for hundreds of years in Bolivia despite being the majority of the population.  For FSRN, I am Leny Olivera From Cochabamba, Bolivia.
Former Illinois Police Officer Arrested – Accused of Torture
A Former Chicago police accused of torturing and abusing suspects was arrested in Florida today. WMNF's Sean Kinane has more.
Commander Jon Burge was arrested today at his home in Apollo Beach, Florida, and charged with two counts of obstruction of justice and one of perjury. An indictment unsealed today accuses Burge, who was fired in 1993, of lying about whether he and others under his command abused and tortured suspects in custody as far back as the 1980s. Burge stands accused of using cattle prods to shock suspects and conducting mock executions. Earlier this year, the Chicago City Council awarded twenty million dollars to four African American former death row inmates who alleged that Burge and his subordinates coerced them into making false confessions. From WMNF Community Radio in Tampa, I'm Seán Kinane for FSRN.
Federal Prosecutor Resigns
Embattled United States Prosecutor Scott Bloch will step down from his post after the first of the year. Peter Granitz reports from Washington.
Bloch headed up the Office of Special Counsel, a little known federal agency that protects government whistleblowers.  He's under investigation, though, for, potentially retaliating against his own employees for alerting the government to his own wrongdoings.  The FBI raided his office and home as part of the investigation amid claims that he destroyed evidence. President Bush nominated Bloch to the five-year term, and in 2004 the Republican controlled Senate approved his nomination.  Since then he's been at the center of many controversies, including being accused of closing federal cases without investigating them and refusing to protect gay and lesbian federal employees from discrimination.  He could have chosen to stay in his position for up to a year until the Senate confirmed his replacement. In yesterday's letter to President Bush, Bloch made little mention of the ongoing controversy. He did say that doing the right thing will attract fire from both sides. For Free Speech Radio News, I'm Peter Granitz, in Washington.
FEATURES
Watchdog Groups on the Lookout for Electoral Irregularities
As November 4th rapidly approaches, groups across the nation are working to ensure a fair and accurate election. While allegations of voter fraud still loom in headlines, organizers on the ground are more concerned with ensuring Americans can get to the polls, cast their ballots and know that their votes are counted. Election watchdog groups are also out in full force, on the lookout for irregularities. Katharine Jarmul has more from Washington DC.
North Carolina Becomes Battleground State
North Carolina has become a battleground state this election. As the presidential race has tightened in recent weeks, Republican John McCain has been forced to go on the defensive to hold ground on what has been Republican turf for the past 32 years. The shift has also put the heat on North Carolina's incumbent senators. FSRN's Leigh Ann Caldwell reports.
House Financial Services Committee Mulls Financial Services Regulation
Legislators on Capital Hill continue to muddle through the financial crisis. The House Financial Services Committee met today to start the discussion on the future of financial services regulation. "You know, when this all started, the first thing that came to my head was Enron and one of the things that I was thinking about with Enron was – where is the moral guide in our financial systems nowadays?" Representative Carolyn McCarthy of New York asked the financial experts gathered before the committee if there is a balance between over-regulation and a lack of moral guidance. "Because I don't think there's anyone here who wants to over-regulate. We want the system to run smoothly." Edward Yingling, President and CEO of American Bankers Association, said the financial sector needs an oversight regulator to oversee the economy and look for gaps and trends. "I think the problem is that nobody has been assigned to do that. In some ways, the Fed was supposed to do that… but we have not assigned anyone in our government to look at potential big problems." Also speaking today was Columbia University professor and Nobel Prize winning economist Joseph Stiglitz, who blamed the Federal Reserve for the financial crisis and argued that the government isn't yet on the right track to fixing the problems in the system. In his testimony, Stiglitz said (quote): " We know the boat has a faulty steering mechanism and is being steered by captains who do not know who to steer, least of all in these stormy waters. Unless we fix both,there is a risk that the boat will go crashing on some other rocky shoals before reaching port."
India and Pakistan Allow Trade Across Kashmir's Line of Control
India and Pakistan have opened a trade route across the Line of Control in Kashmir for the first time since the region was divided between the two countries in 1947. Shahnawaz Khan travelled to the line of control to witness the first trucks rolling across the defacto border. Israeli Blockade Fuels Gaza Tunnel Trade A recent United Nations report found that as Isreal continues to blockade the Gaza Strip, tunnels under the Gaza-Egypt border line have increasingly become a lifeline for Gaza's population. FSRN's Rami Almeghari files this report.
Israeli Blockade Fuels Gaza Tunnel Trade
A recent United Nations report found that as Isreal continues to blockade the Gaza Strip, tunnels under the Gaza-Egypt border line have increasingly become a lifeline for Gaza's population. FSRN's Rami Almeghari files this report.
Commentary from Mumia Abu Jamal
Mumia Abu-Jamal is an award-winning journalist who chronicles the human condition. He has been a resident of Pennsylvania's death row for twenty-five years. Writing from his solitary confinement cell his essays have reached a worldwide audience. His books "Live From Death Row", "Death Blossoms", "All Things Censored", "Faith of Our Fathers" and the recently released "We Want Freedom" have sold over 150,000 copies and been translated into nine languages. His 1982-murder trial and subsequent conviction have been the subject of great debate.