December 3, 2008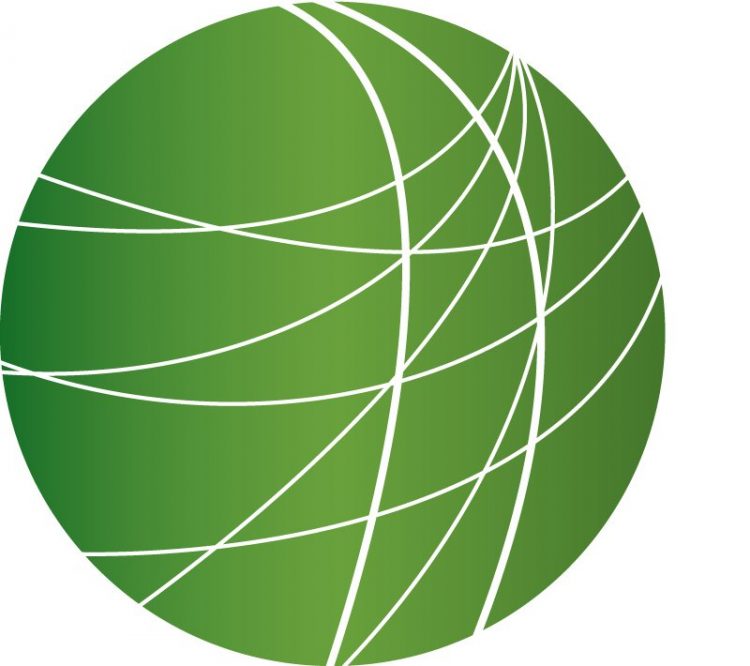 New WMD Report Released
Anticipated Violence Claims Hundreds of Lives in Nigeria
Community Reinvestment Act
Government Accountability Office Release Bailout Report
Challenging the FISA Rule that Protects Telecoms
Troy Davis Update
Odetta Dies at 77
HEADLINES
Republican Chambliss Winner in GA Senate Run-Off
Republican Senator Saxby Chambliss has won a run-off election in Georgia against his Democratic challenger Jim Martin.  The incumbent received 57% of the vote, a huge increase over his count on November 4th, when he couldn't break the 50 percent mark.  Although high-profile democratic supporters have been campaigning in Georgia for Martin, the party could not maintain the surge in Democratic voters it experienced on Election Day.  Chambliss' victory makes a Democratic super-majority in the Senate impossible.
UAW Considers Concessions to Help Auto Industry Secure Loans
With an industry on the verge of collapse, U.S. auto execs are once again in Washington this week, seeking more than $30 billion in emergency federal loans.  It's a high-stakes drama for domestic autoworkers and the millions of U.S. jobs dependent on the auto industry. Doug Cunningham of Workers Independent News reports.
"Millions of jobs will be lost in this country if we lose this industry."
That's United Auto Workers President Ron Gettelfinger at an emergency meeting of the UAW in Detroit today.  There, Union officials considered more concessions to help the auto companies secure federal loans.  GM, Ford and Chrysler, who presented recovery plans to congress yesterday, employ roughly 250,000 people.  And more than a million retirees get auto company pension checks. Gettelfinger says these federal bridge loans are critical to the industry's survival in the United States.  And he says workers and their unions are not to blame for the auto industry's crisis.
"Are we going to blame the auto workers who are, by the way, ten percent of the cost of an automobile? Or are we gonna take a look at what's happened to our economy, to the housing crunch, to the Wall Street bailout and the failures on Wall Street?"
The UAW says it may scale back its jobs bank benefit that pays workers for a time after they're laid off. The union may also allow the auto companies to delay payments into a retiree health care trust fund.  For Free Speech Radio News, I'm Doug Cunningham in Madison.
Subway Restaurant Agrees Work with CIW on Farm Wages
In a historic agreement, Subway Restaurant, the world's fastest growing franchise, has entered into a partnership with the Coalition of Immokalee workers or CIW.  The company committed yesterday to work with the coalition to improve wages and working conditions for the Florida farmworkers who harvest the tomatoes they use. FSRN'S Andalusia Knoll has more.
For the past decade the CIW has successfully organized for better wages and working conditions in Florida's tomato fields.  Under the new agreement, Subway Restaurant will pay one penny more per pound for tomatoes from the Florida Growers. The restaurant joins fast food giants McDonalds, Taco Bell and Burger King, as well as the national supermarket chain Whole foods that have all signed similar agreements.  But the money from at least two of those deals is accruing in escrow because the agreements don't stipulate how to distribute the funds to the workers.  Subway's deal is similarly lacking.   But the agreement with Subway includes more than just financial stipulations.  According to Megan Cohorst, co-coordinator of the Student Farmworker Alliance, a partner organization to the CIW, Subway has also committed to a code of conduct monitored by farmworkers that will:
"Make sure that there are no abuses, that there are no cases of physical violence, that workers are getting their wages and there are also for example no cases of modern day slavery, which is something that has happened in the past decade.  The third is a three way dialogue, a real voice for farmworkers, so they are no longer under the table but sitting at the table with the corporations who are essentially purchasing the fruits of their labor."
The Coalition of Immokalee Workers says it will next put pressure on more national supermarket chains as well as the food service industry.  For Free Speech Radio News I'm Andalusia Knoll.
Protesters Crowd Mumbai in Fallout to Terrorist Attacks
Fallout from the terrorist attacks in Mumbai continues today.  Thousands of people swarmed the Gateway of India monument to join a rally in solidarity against terrorism.  Last week's attacks left nearly 200 dead and 300 injured.   PC Dubey has more.
The protesters in Mumbai held placards with anti-terror, anti-Pakistan and anti-Indian political slogans and called for action against the terrorists. They also held candles to mourn the dead.  Similar rallies have been held across the country, where tens of thousands of people spontaneously poured into the streets and held candlelight vigils and peace marches.  Political observers say this is the largest public outcry against terrorism in India's history.  Meanwhile, US secretary of state, Condoleezza Rice, arrived in New Delhi today and is holding parleys with Indian leaders. She has counseled Pakistan to take direct and tough action against terrorism originating in their country.  Back in Mumbai, police officials announced today they found and diffused two bombs at a major train station in the city.  From Bettiah in India, I am PC Dubey.
Conditions at Texas Mental Institutions Blasted by Justice Department
The US Justice Department has slammed the State of Texas for conditions at facilities for the mentally disabled.  From Texas, Ansel Herz reports.
Texas facilities for the mentally disabled consistently fail to protect the constitutional rights of their residents, according to a new report from the U-S Justice Department.  In a 62-page letter to Governor Rick Perry, investigators charge that Texas' system of mental institutions, the largest in the country, offers inadequate options for integrating their clients into communities.  The letter also charges that the system has problems with healthcare, a "disturbingly high" rate of injuries to patients, and an ineffective monitoring system for abuses.  The so-called 'state schools' suffer from staff turnover rates as high as 70%.  In one incident last February, a 17-year-old female patient reported being raped by a staff member.  The incident was never properly reported or investigated.  Advocates for the mentally disabled have long claimed that the institutions are chronically under funded.  The state of Texas could face a lawsuit from the Justice Department if it does not take immediate action.  This is the third time in as many years the facilities have been subject to federal investigation.  For FSRN, I'm Ansel Herz in Austin.
FEATURES
New WMD Report Released
A new report says biological weapons are, and will be, more of a threat than nuclear weapons. Although the Congressionally-mandated report doesn't dismiss the possibility of spreading nuclear weapons, it suggests biological weapons are easier to get a hold of and therefore a more immediate global danger. But critics say the report reveals nothing new and fails to address the US's role in the global arms race. Washington Editor Leigh Ann Caldwell reports.

Anticipated Violence Claims Hundreds of Lives in Nigeria
As many as 450 people may have been killed in recent attacks in Jos, Nigeria last week. The killings followed a much-anticipated local election last Thursday, which had been postponed several times due to concerns that inter-ethnic, inter-religious and inter-communal tensions would lead to violence. Early morning Friday, violence between the Christian and Muslim communities in Jos broke out. We hear from Corinne Dufka, Senior Researcher with the Africa Division of Human Rights Watch, who is currently in Nigeria.

Community Reinvestment Act
Some critics attacked a law that encourages banks to lend to low-income communities after the mortgage crisis hit. But the Federal Reserve is defending this law, and affirms the importance of lending in poor areas. Tanya Snyder reports.

Government Accountability Office Release Bailout Report
The Bush administration isn't holding up its end of the bargain on the bailout – that's according to internal government watchdogs. In the first of a series of congressionally-mandated reports, the Government Accountability Office found that there isn't adequate oversight over the distribution of the $700 billion. They add the Administration had to work harder to make sure that banks are complying with the plan's limits on executive pay. But it's not Bush's fault that his nominee for special inspector general over the bailout hasn't even started work yet: the Senate still hasn't approved his confirmation.
Challenging the FISA Rule that Protects Telecoms
A hearing was held in San Francisco this week, challenging the legality of the law that allows the executive branch to grant immunity to telecoms. Dozens of lawsuits have been filed against telecommunications groups which are accused of giving the National Security Agency millions of US citizens' communications without warrants. But changes to the Foreign Intelligence Surveillance Act allowed the Bush administration to grant telecoms retroactive immunity against lawsuits. Africa Jones reports.
Troy Davis Update
Attorneys for death row inmate Troy Anthony Davis will present arguments next week before a panel of the 11th circuit court of appeals. The 3 judges will rule on whether Davis, sentenced to death for the killing of a Savannah police officer in 1989, can file a second federal challenge to his conviction. Seven of nine witnesses have either recanted or changed their testimony, and new evidence suggests that a different man may have committed the crime – but that new evidence hasn't been admitted or heard in a trial, and Davis maintains his innocence. Public outrage and the publicity surrounding the case and Davis' last-minute challenge have revived the death penalty debate in Georgia. FSRN's Andrew Stelzer has more from Atlanta.

Odetta Dies at 77
Musician, singer, actor and activist Odetta died Tuesday in New York. Born on New Year's eve in Birmingham, Alabama in 1930, many called Odetta "The Voice of the Civil Rights Movement." In a statement, her Manager Douglas Yeager said "May Odetta's luminous spirit and volcanic voice from the heavens live on for the ages."
Odetta toured all over the US, and her 1963 "Odetta Sings Folk Songs" rose to the top of the folk music charts. And over the last two years alone, she played 60 concerts. Odetta was recently hospitalized for kidney failure, but her manager said she was determined to get better and perform at President-elect Obama's inauguration. Odetta died at the age of 77 Tuesday in New York City.