October 7, 2008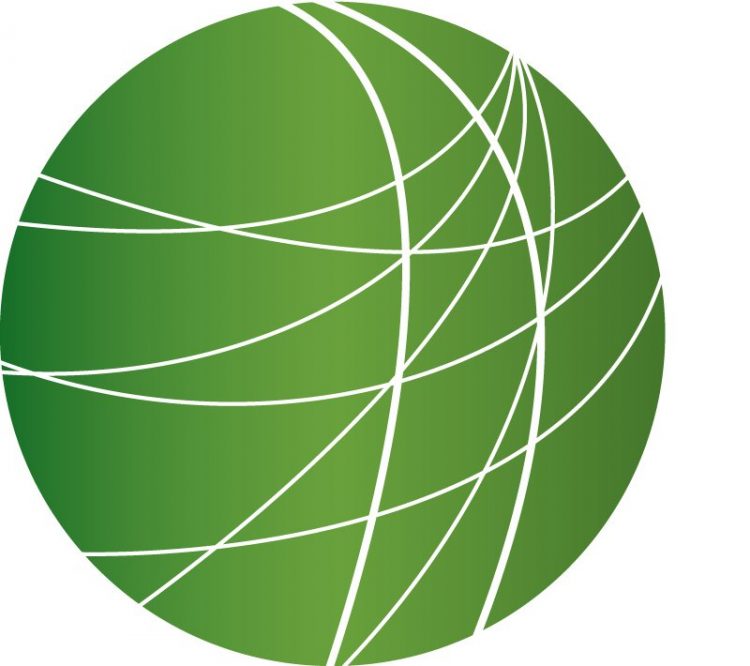 Congressional Committee Drills AIG Executives
US Financial Update
Making Some Sense of Europe's Financial Crisis with The Guardian's David Gow
Street Beat: Southeastern Gas Crisis
HEADLINES

Major ICE Raid in South Carolina
In another major immigration raid, federal officials detained more than 300 undocumented workers today at a chicken processing plant in South Carolina. More detentions are expected as officials continue to review the rest of the 825 workers at the plant Immigration officials swept through the House of Raeford's Columbia Farms plant this morning at shift change demanding to see identification.. Family and friends of those being held have gathered outside the plant awaiting news. The Associated Press reports that officials are arranging care for children of detained workers. The House of Raeford operates seven poultry processing plants in North and South Carolina.
Court Orders Release of Gitmo Detainees
A federal judge today issued the first ever order for release of detainees from Guantanmo Bay. The Chinese Muslims has been held for seven years and are no longer considered enemy combatants. Karen Miller has more.
US District Judge Ricardo M. Urbina's landmark decision says the detention of the Chinese Muslims is unconstitutional – they cannot be held indefinitely without charge.  Bush administration officials have said that Judge Urbina has no right to release the group into the US.  The men have been held at Guantanamo for seven years. The military arrested them in Pakistan, but they were cleared for release in 2004. Since then, the US has been unable to find a country that would take the group because of fear of diplomatic backlash from China. The Chinese government claims the members of the group are terrorists and wants them sent back to China but the group has said it has long been repressed by the Chinese government. In 2006, 6 members of the group were sent to Albania, but the rest remained in custody at Guantanamo. Supporters say if the Chinese Muslims are released and sent back to China they could be tortured. The government will likely appeal the decision.
Iraq Vet's Wife Sues US – Says VA Responsible for Husband's Suicide
The widow of a 23-year-old Iraq war veteran from Pennsylvania filed suit against the U.S. government today. Tiera Woodward says the Veteran's Administration didn't provide her husband with adequate mental health care even though he twice attempted to end his life. Donald Woodward killed himself in 2006 after unsuccessfully seeking help at the VA Medical Center in Lebanon, Pennsylvania. Woodward served in combat in Iraq from March to August of 2003.
Protests Continue in Bangkok
Thailand's Prime Minister is in emergency talks with military as thousands protest — more than 1,000 military personnel are on standby for tomorrow. Claudia Cragg explains.
Earlier today, Prime Minister Somchai Wongsawat escaped by climbing a fence and was evacuated by helicopter after thousands of protestors blockaded the parliament building. The Prime Minister is trying to resolve an anti-government standoff with protesters from the staunchly royalist People's Alliance for Democracy (PAD). They maintain he is a proxy for exiled PM Thaksin Shinawatra, who is his brother in law. The last Thai Prime Minister was also removed by citizen action and unrest. Thailand's Deputy Prime Minister, General Chavalit, has resigned over the injury of hundreds in the clashes, saying he failed to negotiate a settlement and the violent measures taken against the demonstrators were not in line with promises made. Tear gas has been used and shots have been fired to try to quell the protestors and a woman died when a suspected car bomb exploded near the parliament.  For FSRN this is Claudia Cragg
Turkey Continues Strikes Against PKK
Turkish warplanes bombed suspected Kurdish rebel positions in northern Iraq and southeast Turkey again today. The Turkish military says the strikes were in retaliation for an attack last Friday that killed 17 soldiers. Turkey's prime minister suggested that cross border ground operations may be next.
Native Canadians Blockade Highway
First Nations protesters blocked a Canadian highway yesterday – Aaron Lakoff has more.
Late yesterday afternoon, dozens of riot police violently took down a highway blockade in northern Quebec. Residents of Barriere Lake, an Algonquin reserve 3 hours north of Ottawa, began a peaceful blockade of highway 117 at 6 o'clock Monday morning, demanding more community control over their natural resources and that the Canadian and Quebec governments respect their traditionally elected representatives. Eyewitnesses reported that police used teargas against a crowd that included many children. 9 people were arrested, including one elder, and one pregnant woman. For FSRN, this is Aaron Lakoff reporting from Montreal.
FEATURES
Congressional Committee Drills AIG Executives
Congress is in recess, but that didn't stop Oversight Committee Chair
Henry Waxman from calling a hearing on the AIG collapse. Lawmakers
expressed anger at what they saw as corporate excesses and explored
some of the causes of the financial crisis. Tanya Snyder reports from
Washington.
US Financial Update
Federal Reserve Chair Ben Bernanke offered a pessimistic view of the
economy, just hours after the Fed decided more unprecedented government
action is necessary to keep the financial markets afloat. Washington
Editor Leigh Ann Caldwell has the details.
Making Some Sense of Europe's Financial Crisis with The Guardian's David Gow
Markets from South America to the Middle East are plunging, and
governments around the world are strategizing to save their banks from
utter collapse. In Europe, stock indexes fell as much as nine percent –
and President Bush spent a good deal of time this morning calling the
leaders of the UK, France and Italy, to reassure them about US plans to
help stabilize various markets. David Gow is the European Business
Editor for The Guardian – he explains what the European markets are
contending with.

Street Beat: Southeastern Gas Crisis
Hurricane damage to oil refineries in Texas and Louisiana has led to
one of the worst gas shortages in recent memory in the southeastern US.
Tennessee, Georgia and the Carolinas have been hit hardest – the region
depends heavily on gas pumped through pipelines from Texas and
Louisiana. At one point in North Carolina last week, only one out of
seven gas stations was open, and prices rose to 3 dollars and 95 cents
per gallon – the fourth highest prices in the country. As panic swept
much of the region, provoked in part by news coverage of the "crisis",
many who could, stockpiled gas. Others were left with nothing. States
responded with different strategies: South Carolina restricted
non-essential travel by government employees, and North Carolina
officials made arrangements to truck in fuel. At the same time in
Georgia, drivers pumped with no restrictions, even as supplies dwindled
and stations shut down. In most Southeastern states, the gas shortage
eased by late last week, when power was restored to oil facilities that
had lost it during the storms. But many questions remain. Should
government and industry have done more to prevent disruptions in fuel
supplies? And what will happen next time oil refineries are damaged and
gas stops pumping? From Asheville, North Carolina, Evan Scott and  Puck
Lo bring us this Street Beat segment.

Gas Companies Seek Access to NY Watershed
Energy prices across the country are rising along – coupled with the
desire for energy independence. Now, regions with oil and gas reserves
once deemed too difficult to reach when prices were low, are seeing a
rush of leasing agents eager to acquire mineral rights from land
owners. And that means state and local governments are seeing more
permit applications to drill in places that have never seen drilling
before. On the east coast, the increased activity has centered on the
Marcellus shale gas deposit that stretches from southern New York
through Pennsylvania to West Virginia and over to Ohio. And in the
North East corner, lies the New York City watershed – where the city
gets 90 percent of its drinking water. Christine Black reports on
whether New York City can safeguard its water supply when the pressure
to drill is on.