October 8, 2008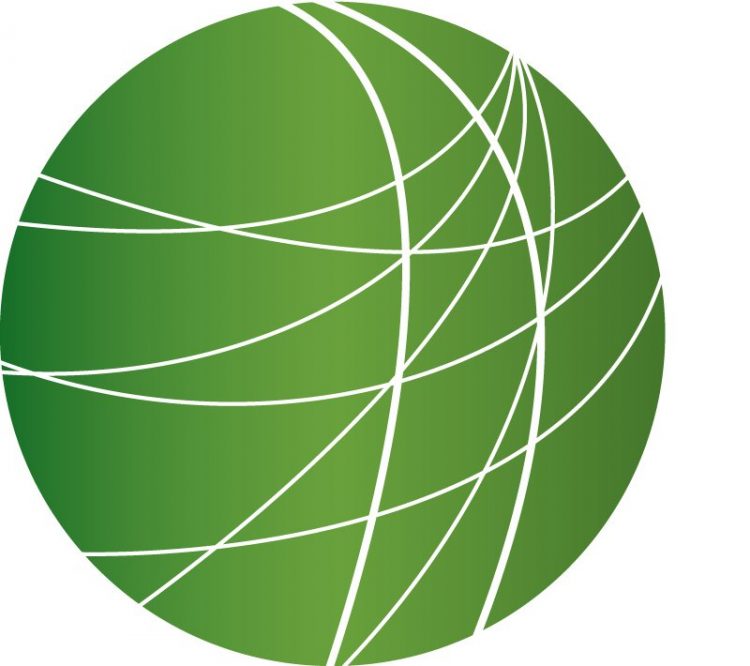 Contradictions in McCain's Domestic Plan
Republicans Launch "Voter Fraud Alert" Campaign
Bloomberg Seeks Forbidden Third Term
Treasure Seeks Wall Street's Help in Bailout
US Launches New African Military Command amid Little Fanfare
HEADLINES
US Now Says 30 Afghani Civilians Killed in Air Strike
US defense officials now say US air strikes killed 30 civilians in an August 22nd attack in Afghanistan.  Previously the US claimed responsibility for five to seven civilian deaths.  But Afghan government says the air strikes killed 90 civilians.   Since the US strike against a suspected Taliban compound, tensions have run high between the two nations.  The US government altered their figures after a video of the attack's aftermath surfaced.  It showed more than 30 bodies, many of them children, laid out in a mosque following the attack.  The new report, first leaked to the New York Times, also says the air strike killed fewer than 20 militants.
GBR Announces Plans to Partially Nationalize British Banks
The British government has just announced a partial-nationalization program for British banks. From London, Naomi Fowler reports:
'Prime Minister Gordon Brown called this $100 billion rescue package a 'fresh and innovative intervention.' Unlike the US bank bailout, taxpayers' money is to be used to buy stakes in eight major banks; that, says the government should at least offer the possibility of repayment and eventual financial gains if and when the system recovers. The Treasury is also offering to lend at least £200bn to the banking sector; that's the equivalent of around $4,000 for every UK taxpayer.  Banks participating in the scheme will have to agree to continue to lend to small businesses and home buyers at agreed rates; it's rumored they'll also have to limit the pay of top banking executives.  This is Naomi Fowler in London for Free Speech Radio News.'
Ethnic Violence Leaves Thousands Homeless in India
The death toll from ethnic violence in the Indian state of Assam climbed to more than 50 today as authorities found more bodies of those murdered.  The violence, which broke out on Friday between Bodo tribesmen and Muslim immigrants, has left thousands homeless in this tea-rich northeastern state of India. Bismillah Geelani reports.
A curfew with shoot-at-sight orders has been imposed and hundreds of soldiers are marching through the region, but violent clashes between Bodo tribals and Muslims of Bangladeshi origin continue in Assam. The authorities today found another 11 dead.  The ethnic violence has left hundreds injured and tens of thousands displaced. The refugees are now living in makeshift relief camps set up by the government, but they continue to feel insecure.  The state government claims the violence is planned ethnic cleansing and blames the National Democratic Front of Bodoland.  But opposition parties say the violence is a consequence of THE unabated influx of illegal Bangladeshi immigrants. For FSRN, this is Bismillah Geelani from New Delhi
Rift Threatens South Africa's ANC Party
South Africa's ruling party, the African National Congress or ANC, could be facing a split.  Supporters of former president Thabo Mbeki, who was forced to resign on September 20th, are threatening to pull out of the party, saying its leader have lost sight of its founding ideals of democracy.  Former defense minister Mosiuoa Lekota is leading the charge.  He said those loyal to Mbeki will soon call a national convention to determine how to proceed.  ANC leader Jacob Zuma says the party is willing to meet with Lekota.
MD Police Testify Non-Violent Activists Were Listed as Terrorists
Maryland state police officials acknowledged they classified more than 50 anti-war and death penalty activists as terrorists.  At a Senate Judicial Hearing, state Police Superintendent Terrence Sheridan revealed that the activists' personal information was included in state and federal terrorist-tracking databases.  Information about the 2005-2006 surveillance operation was first disclosed in July.   But the new information about the scope of the operation showed it was more extensive than first thought.  On Saturday, the Maryland police department sent letters to the activists on the list.  The letter said their names were being removed from the databases and that the 53 activists had the option to view their file before it was purged.
Jordan Jails Accused of Harboring Widespread Torture
Human Rights Watch has rebuked the country of Jordan because of alleged widespread torture of prisoners.  The organization said the government should punish prison wardens who engage in the practice.  Oula Farawati has the reaction from Amman.
A report by the New York-based human rights group said 66 out of 110 prisoners randomly chosen in seven Jordanian prisons in 2007 and 2008 claimed they were tortured.  But Jordanian officials deny the accusations, and Public Security Department Spokesperson Mohammad Khatib said the report was biased and based on a very small sample of prisoners. However, he added that his department was going to carefully study the allegations and reply later. The report said torture remains rife despite the kingdom's efforts over the past two years. In 2006, the country embarked on a prison reform program and sought international aid to improve conditions.  It promised to spend millions of dollars to ease overcrowding in its jails. In Amman, Jordan, this is Oula Farawati reporting for FSRN.
FEATURES
Contradictions in McCain's Domestic Plan
27 days 'til Election Day. Two presidential debates down, and just one
to go. Amidst serious economic instability, voter's primary focus is
the economy. Republican John McCain hoped to find his footing at last
night's Town-hall style debate, a format he prefers. He is offering a
domestic plan aimed to help middle class voters, and unveiled a new
plan to help struggling homeowners. But a great deal of his domestic
plan contradicts itself. Washington Editor Leigh Ann Caldwell reports.
Republicans Launch "Voter Fraud Alert" Campaign
Voter registration deadlines have either already passed or are quickly
approaching, and states are undertaking the sometimes tedious role of
registering thousands of new voters. And now, the Republican National
Committee has begun a Voter Fraud Alert campaign.  The Republican Party
has sent out alerts on cases in nearly a dozen states, including:
Wisconsin, Missouri, Ohio, Nevada, and Indiana, all battleground
states. The low-income advocacy group ACORN is alleged to have
submitted false voter registrations. In Nevada the Secretary of State
ordered the police to raid the ACORN office in Las Vegas. They seized
computers and files. No one was arrested and no charges are pending.
ACORN says they have helped to register more than a million voters in
16 states around the country. They say there are safeguards in place,
and they tag any possible fraudulent registrants. The group passes on
the voter registration cards, it's up to election officials to confirm
or deny a person's registration. The Republican Party uses voter fraud
as a reason to implement strict voter ID laws. The Department of
Justice under the Bush Administration has transitioned its focus to
police against voter fraud. Since 1964 Voting Rights Act, The Justice
department's role has been to guard against voter disenfranchisement.
But resources have been switched to focus on voter fraud.
Bloomberg Seeks Forbidden Third Term
In the aftermath of 9/11, then Mayor Rudy Giuliani asked the City
Council to extend his term in office, which was expiring, so that he
could deal with the consequences of the disaster. Now, Mayor Michael
Bloomberg is using the economic catastrophe as the impetus to gain the
opportunity to run for a forbidden third term. Zoe Sullivan reports
from New York.
Treasury Seeks Wall Street's Help in Bailout
The Treasury Department is soliciting proposals from financial
institutions to help manage the recovery plan – which means that Wall
Street may take the driver's seat in the Wall Street bailout. If that
sounds like a conflict of interest to you, you're not alone. Tanya
Snyder reports.

US Launches New African Military Command amid Little Fanfare
The Department of Defense has officially launched a major military
operation for the African continent this month, called Africom which
takes over all US military operations in the region. Although Africom
is based in Germany, the US says it will bring stability to a region
that is chaotic and has suffered countless natural and man-made
disasters. But critics question what increased military presence will
mean in a region that still carries fresh colonial memories, and say
that the move insures private enterprise more security in Africa. FSRN
spoke with Nunu Kidane, Network Coordinator with Priority Africa
Network, a coalition of organizations that promote Africa, about the
new Command.
Niger Delta Violence Takes its Toll on Civilians
Nigeria's oil industry has been further crippled by an oil war declared
by local militants in the country's Niger Delta region. Before they
announced a recent temporary cease fire after 7 days of fighting with
the Nigerian military, the militants destroyed many key oil
installations. Dozens of lives were also lost while the state of
insecurity in the volatile region has been further heightened. Sam
Olukoya reports from Port Harcourt, Niger Delta on how the violence is
affecting civilians.