December 26, 2008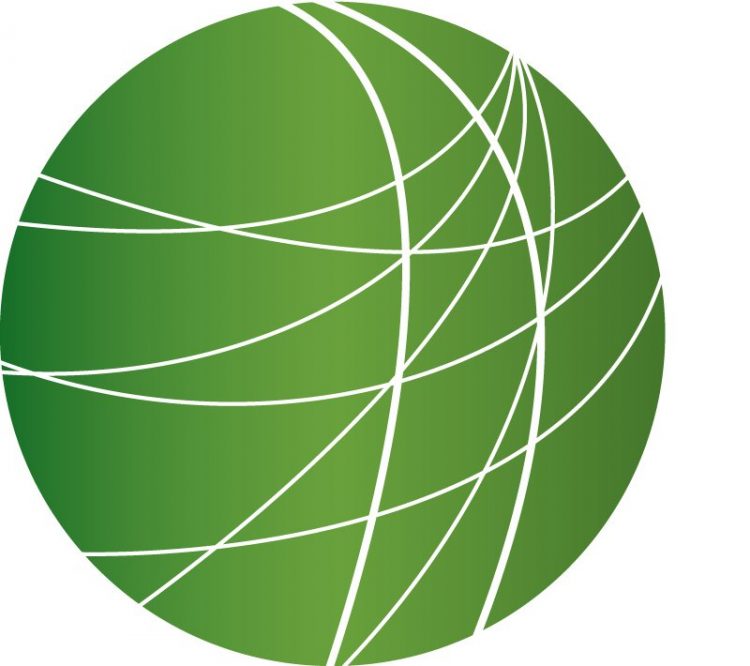 India and Pakistan Moving Closer to Armed Conflict; Taliban Making Inroads in Pakistan's Northwest
Barack Obama: War and the Presidency
Nepal: Journalists Take to the Streets Over Attacks
Los Angeles: Homecare Workers Picket for Backpay on Christmas
Kenya: Remembering Tragedy With Theater
HEADLINES
Tennessee Coal Ash Spill Double Original Size Estimates
Utility officials in Tennessee have now tripled their initial estimates of how much ash spilled from a retaining pond that burst earlier this week.  A spokesperson with the Tennessee Valley Authority said the new figure is 5.4 million cubic yards of coal fly ash spilled – that's enough to fill more than 50 football fields 8 stories high with debris.  Coal fly ash is a by-product of burning coal and is known to contain cancer-causing heavy metals such as arsenic, lead and selenium.  TVA officials still maintain their tests show no drinking water contamination.  The Kingston Fossil plant is located on the Emory River, which is a tributary of the Tennessee River, the water supply for the city of Chattanooga and other municipalities.  Crews are still working to remove the sludge that inundated surrounding neighborhoods.
Terrorism Suspects Sprung from Iraqi Jail
Clashes between Iraqi police and militants resulted in the escape of 3 Iraqi terrorism suspects from a police station in the western city of Ramadi early Friday. David Enders, reading for Alaa Majeed, has more.
Reporter:
In what Iraqi officials are calling an organized attack, insurgents fought with police to free prisoners held at a police station. During the fighting, AT LEAST 6 officers were killed, and several others wounded.  At least seven prisoners were killed as well.  The Arabic news organization Sot al-Iraq reports the numbers of dead and escaped are much higher.  Iraqi officials say the three escapees were prominent al-Qaeda leaders.
Following the attack, police restricted the movement of people and vehicles in the area and carried out a house-to-house search.  None of the escaped men were found. Elsewhere in the county, a roadside bomb exploded in Baledrooz, a town in Diyala province.  The blast killed three Iraqi soldiers.  And the U.S. Army announced today the death of one U.S. soldier in Mosul, raising the number of U.S. soldiers killed in the month of December to 10.  For FSRN, I'm David Enders.
Zimbabwe Police Refuse to Release Human Rights Activists
Police in Zimbabwe are refusing to release human rights activists and opposition members despite an order from the country's high court.  Police instead transferred six of the prisoners yesterday to a maximum-security prison.  One of the prisoners is the head of the Zimbabwe Peace project, Jestina Mukoko, who was taken from her home in early December.   The federal judge ordered she be taken to a hospital so health officials could investigate claims of torture.  Embattled president Robert Mugabe's government accuses the activist of anti-government activities.
Kashmiri Friday Prayers Followed by Violent Protests
Kashmiri Muslims congregated for Friday prayers for the first time in two months today in the Grand Mosque in the capital Srinagar.  But after prayers, things turned violent.  Protesters fought pitched battles with Police, who used batons and tear gas to disperse the crowd outside the mosque. Shahnawaz Khan reports from Srinagar.
Reporter:
For the last seven Fridays, authorities in Indian administered Kashmir imposed an unofficial curfew preventing prayers at the Kashmir Jamia Masjid, the largest mosque in the region. The government feared large-scale protests against state elections, which ended Wednesday.  Kashmiri separatists had called for protests and election boycotts.  In his sermon today, Kashmir's chief cleric and top separatist Mirwaiz Umar castigated authorities for the curfew.  He called the government in the Muslim majority state of Jammu and Kashmir anti-Muslim, and went on to say that basic religious rights were being trampled in the name of elections and democracy.  Most Kashmiri separatist leaders were detained or put under house arrest ahead of the elections.  Despite the call for a boycott, officials said voter turnout was over 60 percent.  Election counts will begin on Sunday.  For FSRN, I'm Shahnawaz Khan in Srinagar.
Israel Allows Supply Shipments into Gaza
Israel allowed shipments of supplies, food and fuel into Gaza today for the first time in a week.  This happens as its army prepares for a ground offensive in the region. FSRN's Rami Almeghari reports from Gaza.
Reporter:
Residents of Gaza could begin to see some humanitarian relief as three border crossings were reopened today by Israel.  Palestinian sources confirm that Israel let in about 150,000 gallons of fuel for generating electricity.  But the Hamas-run crossings administration downplayed the reopening.  They say worldwide public opinion is being misled, and that the situation in Gaza is still dire because of months of border closures. Meanwhile, Israel stepped up its military presence on the ground, deploying more forces around Gaza in preparation for a large-scale ground offensive.  Last Friday, a ceasefire deal between Israel and Hamas ended.  Palestinian factions decided not to renew the truce and since dozens of homemade rockets have been fired onto Israeli towns.  For Free Speech Radio News, I'm Rami Almeghari in Gaza.
Prayers and Protests Mark 4th Anniversary of Indonesian Tsunami
Today marks the fourth anniversary of the devastating tsunami that killed more than 200-thousand people in Indonesia, Thailand, Sri Lanka, India and other countries in the Indian ocean.  Families in Indonesia gathered for prayers and remembrance ceremonies today in coastal communities, where much of the wreckage of the disaster remains.  Many who survived the tsunami are still without housing.  A small group rallied today after the ceremony, demanding the government do more to aid the victims.
FEATURES
India and Pakistan Moving Closer to Armed Conflict; Taliban Making Inroads in Pakistan's Northwest
Tensions are rising between India and Pakistan. Both nuclear-armed nations have said they don't want an armed conflict, but India has not ruled out military force in response to the attacks in Mumbai, which it blames on Pakistan-based militants. The Indian prime minister met with his military chiefs today, and the government warned Indian citizens it's unsafe to travel to Pakistan. Meanwhile, Pakistan placed its armed forces on high alert, cancelled leave for members of the military, and moved some troops away from the western border with Afghanistan. Those movements are weakening the Pakistani government's presence in the area where Taliban forces are gaining strength. Militants recently attacked three schools in the capital of Pakistan's North West Frontier Province and announced a complete ban on all Girls' Schools beginning January 15.  Afridai Afridi has more from Swat.
Barack Obama: War and the Presidency
With the presidential inauguration just three weeks away, one of the biggest puzzles facing President Elect Barack Obama is the war in Iraq. On the campaign trail, he promised to withdraw troops within 16 months. But recently the military's signaled it will re-classify some soldiers as "advisors" to keep them in Iraq past a formal pullout. Meanwhile, the US military is promising to send at least 20,000 more troops into Afghanistan. FSRN's Karen Miller has more:

Nepal: Journalists Take to the Streets Over Attacks
In Nepal, journalists are protesting today over violent attacks on the Himal Media House, publisher of the Nepali Times and two other newspapers. Pro-Maoist trade unionists carried out the attacks, and injured a dozen media professionals.  The Kathmandu police have brought a criminal case against two people they say were involved. PC dubey reports.

Los Angeles: Homecare Workers Picket for Backpay on Christmas
In Los Angeles, some labor rights advocates spent Christmas outside the home of the owner of a Los Angeles homecare agency, asking him not to be a Grinch.  They're asking him to pay $25,000 in back-wages to two former employees as part of a campaign to raise work conditions for the city's 20,000 Filipino homecare workers. Leilani Albano has the story.
Kenya: Remembering Tragedy With Theater
It is now almost a year since post-election riots erupted in Kenya, bringing that country's economy to a standstill, displacing half a million people, and leaving more than one thousand dead.  Nairobi's National Theatre is marking the painful anniversary with a musical play. FSRN'S Arusha Topazzini has the story:

Eartha Kitt Dies at 81
The unmistakable voice of Eartha Kitt.  She died Christmas day at the age of 81, after a fight with colon cancer. Before moving to Harlem and starting her career in show business, Kitt grew up the child of rape in the cotton fields of 1930s South Carolina:
"I'm not only illegitimate – but I don't even have a race. . . not that I want a race! I was given away by my mother. See, I don't believe my mother gave me away because she wanted to, she gave me away because she had to – see, she was very young when conceived me, and she was conceived by one of the cotton plantation owners' sons. So therefore you're illegitimate, and you're a bastard child, and you recall that your whole life."
Kitt's career as a singer, dancer and actress spanned six decades, and won her two Emmys. But her politics also got her effectively blacklisted in the United States. After she denounced the Vietnam War during a White House luncheon, Kitt was investigated by the FBI and CIA, and spent nearly 11 years performing almost exclusively overseas. She continued performing until last year. We'll take you out with more from Eartha Kitt, who died yesterday at the age of 81.