January 22, 2009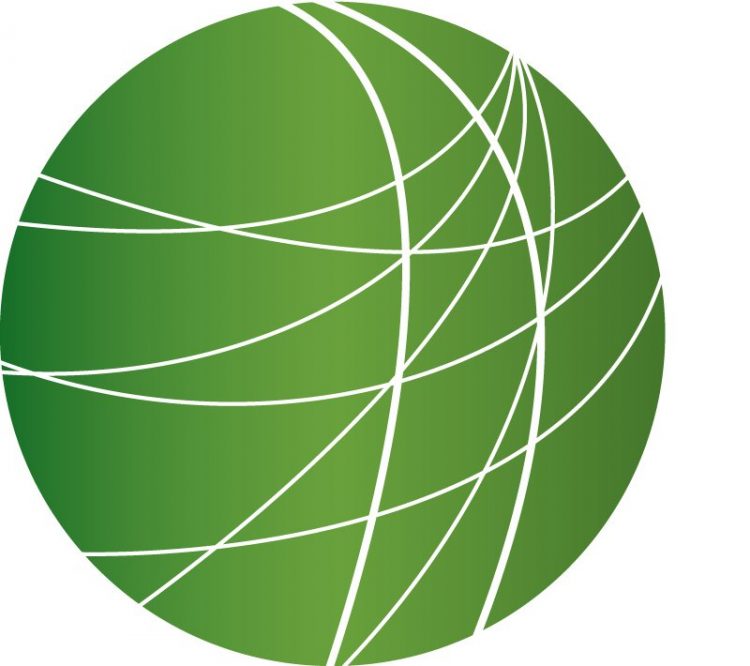 Blair Faces Confirmation Hearing
Washington: Obama Bars Torture, Appoints Middle East Peace Envoy
Pakistan: School Bombings Continue
Massive University Strike in Canada
HEADLINES

Sri Lankan Civilians in Designated "Safe Zone" Bombed
In the ongoing fighting between the Tamil Tigers and the Sri Lankan government today, 5 civilians were killed and 25 injured when a bomb hit a makeshift government hospital in a designated civilian "safe zone."  FSRN's Ponniah Manikavasagam reports from Sri Lanka.

Medical officials and civilians from rebel-controlled areas say military artillery hit the hospital and the surrounding areas.  Dr.T. Varatharajah is the Regional Director of Health Services in the area.
"Two shells fell within the hospital boundary. There are five dead and twenty-five injured.  Outside the hospital, some shells fell in the surrounding Vallipunam area.  Around twenty-five are dead and more than a hundred people are injured."
Vallipunam is an area the army declared as a civilian "safe zone" two days ago.  The Sri Lankan military denied responsibility for the attack, saying local officials were speaking under pressure from the rebels.  Meanwhile the United Nations issued a statement urging the Tamil Tigers to allow aid workers and their families free passage out of the region. For Free Speech Radio News, I am Ponniah Manikavasagam, in Vavuniya, Sri Lanka.

Resident Return to Gaza Neighborhoods
Following the withdrawal of Israeli troops, tens of thousands of Gazans are returning to their neighborhoods today to survey the damage.   FSRN's Rami Almeghari has more from Gaza.
According to local estimates, the death toll from Israel's attack was close to 1330 – nearly half of them are women and children.  The attack also left thousands of buildings, including houses, government offices, hospitals, UN facilities and mosques, completely or partially destroyed.  Rafiq Dalloul is a resident of the Azaytoun neighborhood in Gaza city.  The neighborhood saw some of the most intense fighting over the past month.
"We pray to God that the situation returns to calm. My family and I have lived the most horrible moments ever. The house we took shelter in was hit by three Israeli rockets.  Our house was damaged but, thank God, we are safe. If the border crossings remain closed and the previous situation persists, I think the conditions will deteriorate even more."
As residents return to their homes, the ruling Hamas party has ordered its government staff to return to makeshift workplaces.  For Free Speech Radio News, I am Rami Almeghari in Gaza.
In other news from the region, Israel's High Court has overturned a parliamentary decision banning two Arab political parties from running in the February 10th election.
Protesters Surround Icelandic Parliament Demanding Economic Fix
In Iceland, police used teargas late last night to break up thousands of protesters who gathered outside the Parliament in Reykjevik.  The demonstrators are angry about the country's economic crisis.  Inflation and unemployment are rampant.  In response to the continuing protests and calls for the current government to step down, a senior government official told parliament she expects elections to be called this year – two years earlier than required.

Poultry Industry Workers Take Economic Brunt of Bird Flu Outbreak in Nepal
A livestock-based bird flu epidemic has gripped eastern Nepal leading to the slaughter of thousands of chicken and ducks.  Since the detection of the H5N1 strain of bird flu virus in dead chickens, Nepal has sounded a red alert in 1/3 of the region bordering India. PC Dubey has more on the humanitarian effect of the crisis.
Pro-farmer social activists like Parshu Sitaula say chicken is a major food source for 26 million Nepalese people due to the low price.  Consequently, poultry farming is a whopping industry in the country.  But the flu has sparked fear in the Nepalese people, and the demand for poultry products has dropped more than 50 percent – even in mountainous areas where there is no sign of the disease.  Poultry farming in Nepal is actually a small-scale rural industry that offers a livelihood to at least half a million people.  A Majority of the farmers are from low-income backgrounds, and Sitaula says they will face starvation if the government does not help them to switch over to another trade.  From Kakarvita in eastern Nepal I am PC Dubey.
Roe v. Wade: 36th Anniversary
Today marks the 36th anniversary of Roe v. Wade.  Abortion opponents have been rallying in Washington, DC all week, and the "March for Life" culminated at the capitol this afternoon.  Pro-choice groups are also holding events.  In a statement, National Organization of Women president Kim Gandy talked about the recent weakening of the historic decision.  She said, "We look forward to quick action by the Obama-Biden administration and a new Congress to undo the damage and strengthen women's reproductive healthcare."
Grey Wolf Remains Protected as Obama Halts Rule Changes
The Obama administration has called for a policy review of all Bush Administration regulatory changes and halted those still pending – and this is good news for the gray wolf.  Africa Jones reports.
Last week, the Interior Department announced the removal of Great Lake and Rocky Mountain gray wolves from the Endangered Species List.  This was one of dozens of so-called midnight regulations pushed through by the Bush Administration and caused out rage among conservationists.  But the publication of the new wolf rule has been halted.  IN one of President Obama's first acts in office, he ordered a review of all last-minute regulatory changes. This will prevent any pending regulations from taking effect.  The Center for Biological Diversity's Cassie Siegal says that Obama's regulatory review is just a first step in a larger process.
"It's good news for the gray wolf and for the environment. It's important to realize though it only impacts the midnight regulations that had not yet gone into effect. And unfortunately the bulk of those regulations have gone into effect and at this point they will need to be overturned."
Overturning those rules can be done by Congress, the courts, or new regulations introduced by Obama.  For FSRN, I'm Africa Jones.
FEATURES
Blair Faces Confirmation Hearing
Today the Senate Committee on Intelligence held a hearing on Obama's pick for Director of Intelligence, Dennis Blair. If confirmed, Blair will be in charge of the agencies at the center of Bush-era scandals over domestic surveillance and torture. He took strong stands against keeping the CIA exempt from restrictions on interrogation techniques, said he would not allow warrantless wiretapping, and even hinted the U.S. government might be able to collaborate with the government of Iran on issues of mutual interest. But he also faced questions about his role in allowing a high-profile massacre when East Timor achieved independence from Indonesia 8 years ago. Karen Miller has more from Capitol Hill.
Washington: Obama Bars Torture, Appoints Middle East Peace Envoy
Blair's confirmation wasn't the only news in Washington today. The Senate Finance Committee approved Tim Geitner, Barack Obama's pick for Treasury Secretary, despite some republican objections over his failure to pay several years' worth of self-employment taxes. And Hillary Clinton started her first day as secretary of state by addressing the state department's career staff. They've often been at odds with the Bush administration, but Clinton told them they'd would play a leading role in rebuilding U.S. foreign relations. Meanwhile, Barack Obama signed orders to close the guantanamo bay detention center within a year, to review military trials of terror suspects, and to ban the government's use of harsh interrogation methods. Joining me to discuss the latest from Washington is FSRN's Leigh Ann Caldwell.
Pakistan: School Bombings Continue
As the Obama administration pushes forward with diplomatic efforts in the Middle East, conditions are worsening in another hotspot confronting the new president—the border between Pakistan and Afghanistan. Taliban militants blew up another school near the Pakistani city of Swat today. The Taliban issued a ban on female education in the area two weeks ago – today's bombing brings the number of school they've destroyed since then to ten. Afridai Afridi has more:
Massive University Strike in Canada
At York University in Toronto, a massive teachers' strike is underway. In what is now Canada's second-longest University Strike, some 55,000 students have missed classes for 80 days – and they may be missing them for longer. Teachers and graduate students have rejected a management offer that included pay raises and better benefits – they're holding out for greater job security for contract teachers. Courtney Kirkby has more from Toronto.
Chile Still Training Officers at Controversial US Facility
In Chile it's recently come to light that some army officers are still training at a U.S. academy that critics accuse of teaching torture techniques. The Western Hemisphere Institute for Security Cooperation, formerly known as the School of the Americas, has graduated soldiers, policemen, and dictators implicated in some of Latin America's most notorious human rights abuses. That's been hard to swallow for a country still grappling with the legacy of the repressive Pinochet regime. Jorge Garretón has more from Santiago.