July 13, 2009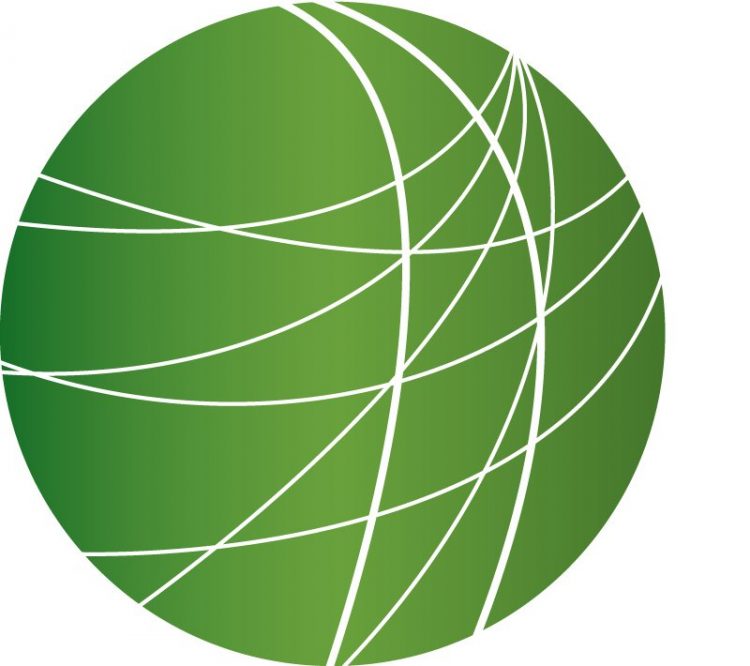 Situation now "normal" in Honduras says defacto President Michelleti; Zelaya supporters outraged
Confirmation hearings begin for Supreme Court Justice nominee Sonia Sotomayor
Sotomayor hearing draw large crowd in DC
Details of secret CIA program revealed as Attorney General ponders investigation
HEADLINES
Internally displaced Pakistanis can begin to return home to Swat Valley – explosion kills up to 11
As many as 11 people, most of them children, died in a bomb blast in Pakistan's Punjab province – government sources deny it was a terrorist attack. Masror Hussain reports from Islamabad.
Explosive material stored in a house next door to a home-madrassa went off in Mian Channu, a small town in the Punjab province. Eleven dead include seven children who were studying the Quran in the home-madrassa. The Taliban have threatened to attack Pakistani cities with suicide bombers in retaliation to the military operation in Swat Valley. But, Interior Minister Rehman Malik says the blast was not the result of a suicide attack, the explosives stored in a house next door went off. He stopped short of calling it an accident. Meanwhile, today is the first day that citizens who fled the region can begin to return home. But fear of Taliban retribution grips the 3000 refugee families moving back to Swat under the government's repatriation plan which includes tight security cover. Some 500 families refused to leave the refugee camps saying they did not receive the cash the government offered to other refugees. Two months ago, some 3 million people in the Swat Valley fled the area when the Pakistani army launched an operation to clean the area of Taliban. Masroor Hussain, Free Speech Radio News, Islamabad.
Accused Nazi war criminal charged in 27,900 murders at World War II death camp
After dodging the legal system for more than three decades, a suspected Nazi death camp guard was formally charged today with nearly 28 thousand counts of accessory to murder during World War II. Cinnamon Nippard has more from Berlin.
Although largely a formality, the German court must now decide whether to accept the charges, and then set a date for the trial. A single charge of accessory to murder holds a maximum sentence of 15 years in prison in Germany. Demjanjuk denies that he was a guard at the death camp in Nazi-occupied Poland. Demjanjuk is at the top of the Simon Wiesenthal Center's most-wanted list. Dr Ephraim Zuroff, Director of the group's Israel Office and the Center's chief Nazi hunter says that today's announcement is an important milestone in achieving justice.
"I think that the case sends a very strong and important message that the passage of time in no ways diminishes the guilt of the perpetrators of the crimes of the holocaust and we hope that the trial will be expedited so that justice can be achieved."
Taking into account Demjanjuk's health, doctors have recommended that the hearings be restricted to two sessions of 90 minutes each day. The trial is to start in autumn. Cinnamon Nippard for Free Speech Radio News.

Nigerian militants ratchet up strikes – move to Lagos and hit import facility
In Nigeria, militants launched an unprecedented attack on an oil facility in Lagos- it's their first major attack outside the Niger Delta region. Sam Olukoya reports from Lagos.
The Main militant group in the Niger Delta region, the Movement for the Emancipation of the Niger Delta – or MEND — claimed responsibility for the attack on the Atlas Cove last night. The facility is the loading platform for the bulk of gasoline imported into Nigeria. The attack marks a turning point in the violent campaign being waged by Niger Delta militants, who want a share of oil proceeds to go to local communities. Until yesterday's attack, they had confined their attacks on oil export facilities. The attacks have cut Nigeria's oil output by half since they began four years ago. Although Nigeria is a major crude oil exporter, it relies on imported petrol because its refineries are not working. The attack on the Atlas Cove is seen as an attempt by the militants to cripple Nigeria's oil imports just as they have crippled the country's oil export. Sam Olukoya, FSRN, Lagos.
Obama opens door to investigation of up to 2000 Taliban prisoner deaths in 2001
Human rights groups say President Obama is not doing enough to investigate alleged atrocities by Afghan and American forces that cost the lives of as many as 2,000 prisoners of war in 2001. FSRN's Karen Miller:
Human rights group say there is already enough evidence that Afghan troops, working in concert with US forces, killed as many as 2,000 Taliban prisoners at the start of the war in Afghanistan. The prisoners were allegedly confined ot a container allegedly confined to container trucks where most suffocated. Those that did not were shot. They were buried in a mass grave. Yesterday, president Obama said he ahs asked his National Security team to collect the facts. But human rights advocates are calling for more.  Human Rights Watch Researcher Rachel Reid is based in Afghanistan.
"There's been no mention yet that this will extend to neither a thorough investigation nor indeed that that investigation will include the actions of US Special Forces, what they knew, the degree that they were complicit in these deaths and the subsequent cover up. "
Human right groups say officials should be prosecuted if laws were broken. Karen Miller FSRN, Washington.
FEATURES
Situation now "normal" in Honduras says defacto President Michelleti; Zelaya supporters outraged
Defacto President Roberto Michelleti offered a legal amnesty to the deposed President Manuel Zelaya Monday, saying Zelaya will not be prosecuted if he chooses to return to the Central American country.
Zelaya was ousted by the Honduran military on the 28th of June and he´s spent the past few weeks in exile, meeting with Latin American and US political leaders who overwhelmingly support his return to power. The appointed President Michelleti said he will not allow Zelaya to take office, but he did suspend a 14-day old curfew in Honduras, arguing that the situation has returned to normal after two weeks of street protests and political unrest.
But Zelaya supporters say there is nothing normal about the situation. Their leaders are calling for more protests to ask for President Zelaya´s reinstatement.  FSRN´s Tim Russo has more.
Confirmation hearings begin for Supreme Court Justice nominee Sonia Sotomayor
The confirmation hearings of Judge Sonia Sotomayor to be Supreme Court Justice began in the Senate Judiciary Committee Monday. Sotomayor could be the third woman and the first Latina to ever hold the position of Supreme Court Justice.  FSRN brings you the highlights from the hearing, which could last as long as the entire week.
On Monday we heard from Judge Sotomayor herself, for the first time since she was nominated by President Obama. The 19 members of the Senate Judiciary Committee also made their opening statements FSRN's Leigh Ann Caldwell reports.
Sotomayor hearing draw large crowd in DC
As the Senate prepared to grill Sonia Sotomayor, people from all walks of life stood outside the Senate buildings for their turn to spend 20 minutes in the hearing room.  FSRN reporter Tanya Snyder talked to those in the queue about what Sotomayor's nomination to the Supreme Court meant to them.
Details of secret CIA program revealed as Attorney General ponders investigation
Human rights advocates and some legal experts are demanding more information about a covert Bush administration intelligence program. Over the weekend, several unnamed sources leaked more information about the program and some democratic lawmakers want an investigation.
Meanwhile, some are hoping Attorney General Eric Holder will move forwards on a wider investigation into Bush Era war crimes. To discuss these issues FSRN spoke to Alex Abdo, a legal fellow at the ACLU´s national security project.
Presidential candidates in Chile debate same sex civil unions
Presidential elections in Chile will take place in December and as candidates define their proposals, cultural issues are starting to take the spotlight.
Chileans are taking an interest in the position of their presidential candidates on same sex civil unions and they're forcing the normally conservative political class to take sides on this issue. FSRN´s Jorge Garreton reports from Santiago.