January 26, 2009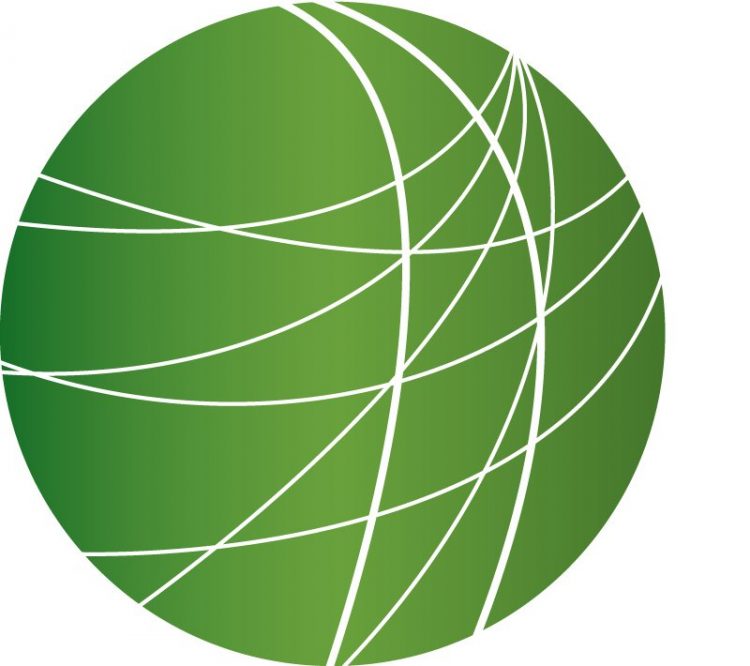 UN says dozens killed in Sri Lanka fighting
Bolivian voters approve constitutional referendum
Obama tackles energy
Critics say Obama violating ethics rules
UNITE HERE backs bill to make it easier for workers to join unions
HEADLINES
Gaza-Israel Update
US Middle East envoy George Mitchell leaves for the region today to address the humanitarian needs of the Palestinians in Gaza as well reconstruction. Mitchell is also charged with reinvigorating the peace process. Truce negotiations continue in Cairo – where Hamas rejected an Israeli offer of an 18 month truce with partial border openings and countered with a one year cease fire with assurances from Israel that it will end the siege and completely reopen the crossings. This as Sky News and the BBC have refused to air an emergency appeal for aid produced by the Disaster Emergency Committee, a coalition of groups including Oxfam, Save the Children and the Red Cross.
Indigenous Protest Mining Efforts in Colombia
More than 500 of Embera-Katio Indians are camping outside Colorado based Muriel Mining Corporation facilities in the remote Colombian jungle calling for an end to mining in one of their reservations.  Manuel Rueda has more from Bogota.
The Embera began their protests earlier this month after the Muriel Corporation, launched exploration work at the Carra de Perro — or Dog Face– Mountain. Cara de Perro is a sacred site for the Embera, but Muriel says that the Colombian government granted them a permit to look for gold and other minerals on this remote mountain.  Muriel also held consultations with community leaders who approved the mining plans.
Locals feel the corporation has cheated them.  Andres Domicó is trying to present his case to Colombian authorities.
"Lo primero que deben hacer es consultar con los pueblos indigenas, directamente con la base. Solamente consultan con los dirigentes indígenas que están en el casco urbano. Ellos no son lo que toman decisiones"
"The first thing they must to is to conduct consultations with the indigenous people, with the base.  But they only spoke with some indigenous leaders in nearby towns. Those leaders cannot make choices on behalf of the community"
Domicó makes his living from hunting and subsistence farming. And like many Embera, he fears that gold mining will pollute rivers and drive animals away from the jungle.  Corporations say they can make environmentally safe mines and they claim they're generating employment opportunities. But rural communities are resisting all sorts of mining operations across Colombia. They fear mining projects will alter their way of life, and leave few benefits for those who live nearby.
Manuel Rueda, FSRN, Bogota

US Refines Ag Workers Survey
The United States has again changed the National Agricultural Workers Survey to more accurately identify the country's indigenous population. The survey's results inform the distribution of more than $1 billion in federal money for farm worker health, education and other services.
Feingold to Propose Constitutional Ammend – Senate Apointments
U.S. Senator Russ Feingold, Chairman of the Senate Judiciary Subcommittee on the Constitution, said today that he will introduce an amendment to the U.S. Constitution to end appointments to the Senate by state governors and require special elections in the event of a Senate seat vacancy. Feingold called the appointment process "an unfortunate relic of the time when state legislatures elected U.S. Senators."  Illinois today convened its impeachment trial of Governor Rod Blagojevich, who is accused of trying to sell that state's senate seat, vacated by President Barack Obama. Blagojevich, who is boycotting the trial, says the rules are so unfair that he can't mount a defense. A two-thirds majority is required to convict Blagojevich and remove him from office. Illinois' Senators also have the option of permanently barring him from public office.
Tampa Sweeps Homeless Ahead of Superbowl?
Advocates of the homeless in Tampa say the city is preparing for this weekend's Superbowl game by sweeping the city. WMNFs Mitch Perry has more.
Today in Florida nearly every county is doing its count of the homeless.  But in Hillsborough County, the site of the Super Bowl, that count is being delayed a month.
And according to Rayme Nuckles, chief Executive officer of the county's Homeless Coalition, it's because there will be too few homeless to count. Nuckles said this weekend he heard of a plan by Tampa police to aggressively jail homeless people on charges such as loitering and trespassing coming "straight from a captain's mouth." But today, Tampa Mayor Pam Iorio strongly denied that charge.  She told a news conference that she would never be a part of such an event. An estimated 100,000 visitors are expected to visit Tampa this week. Mitch Perry, FSRN, Tampa
45K Jobs Lost
There are major job loss announcements today – Caterpillar, Home Depot, Sprint Nextel, General Motors and Pfizer are slashing nearly 45,000 jobs. The announcements were made as the National Association for Business economics released its current survey saying that results reflect the worst business conditions since the survey began in 1982.
Vaccine Autism Link?
A new study on preservatives once used in numerous vaccines claims no relationship to autism. In the study published today in the journal Pediatrics, Italian researchers say that 1400 children who received varying amounts of thimerisol showed little if any difference in a broad array of brain function tests after ten years.  Late last year a top federal panel on autism voted to recommend millions of dollars to study the possible role of vaccines in autism. They reversed themselves earlier this month.
FEATURES
UN says dozens killed in Sri Lanka fighting
Dozens of civilians have been killed in fighting between the Sri Lankan military and the Tamil Tigers – that's according to the UN's top official in Sri Lanka. The country's army says it's fighting the Tamil Tigers in their remaining jungle bases after taking the last key rebel town of Mullaitivu on Sunday. FSRN's Ponniah Manikavasagam reports.
Bolivian voters approve constitutional referendum
Voters in Bolivia have approved a new constitution which seeks to reverse hundreds of years of discrimination through land redistribution and guarantees a number of seats in the legislature for indigenous people. Although beleaguered President Evo Morales and the social movement that backs him can now celebrate this victory, the referendum results also expose the deep polarization between the western part of Bolivia, and the eastern part, where European decedents overwhelmingly voted to reject the new constitution. Leny Olivera and Aldo Orellana have the story.
Obama tackles energy
President Barack Obama continues to sweep through a series of new initiatives- and today, his focus is on energy. Obama reversed Bush Administration policies that restricted states from moving forward on clean air standards; he also removed barriers that protected car companies from increasing their fuel efficiency standards.  Washington Editor Leigh Ann Caldwell has more.
Critics say Obama violating ethics rules
Watchdog groups are accusing President Obama of violating his own ethics rules: his pick for deputy defense secretary is a former lobbyist. Meanwhile, Obama's ethics rules on the stimulus package may have the unintended consequence of making some lobbying even less transparent. Tanya Snyder reports from Washington.
UNITE HERE backs bill to make it easier for workers to join unions
Republican lawmakers are slowing down the confirmation of Hilda Solis to head the Department of Labor over her position on the Employee Free Choice Act (EFCA). During her confirmation hearing earlier this month, Solis dodged questions regarding EFCA, legislation that big business is opposed to. Groups like The Center for Union Facts, which is backed by corporations, say that the bill would eliminate employee's right to a secret ballot – although EFCA would mean that workers could join a union by simply signing a card. These groups have recently taken out full-page ads in papers like the L.A. Times and the Wall Street Journal – one of them places a picture of General President of UNITE HERE Bruce Raynor, along with Idi Amin and Mahmoud Ahmadinejad. Aura Bogado spoke with Raynor, who says big business opposes EFCA to preserve low wages.
Lawyers get access to Peltier after beating
Supporters of prisoner Leonard Peltier gathered outside the San Francisco federal building on Friday, heeding a call from Peltier's family calling for urgent action and public outcry after Peltier was apparently beaten by other prisoners after being transferred to a new facility in Pennsylvania. Peltier has been in prison since 1977, after a jury convicted him of killing two FBI agents – but he has always maintained his innocence. Robin Carneen has more.