March 13, 2009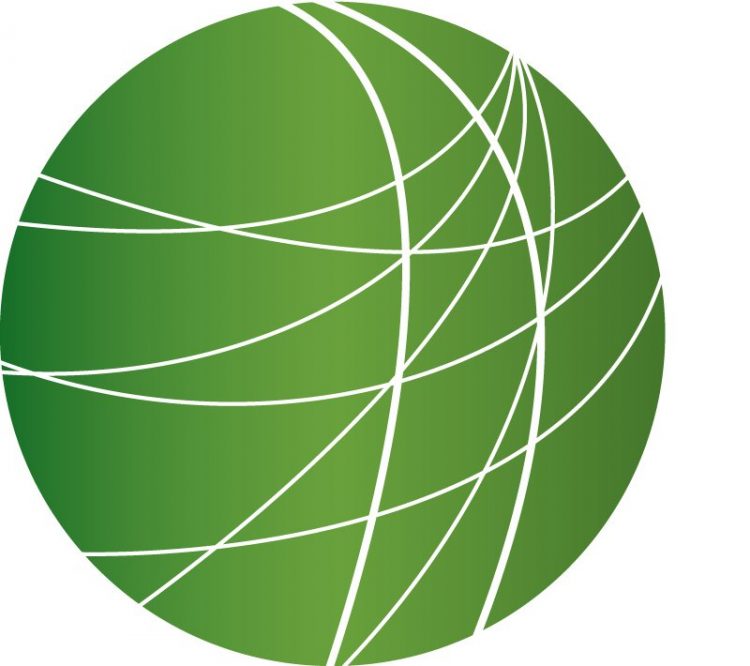 Voters prepare for presidential elections in El Salvador
U.S. lawmakers weigh in on El Salvador's elections
U.S. easing restrictions on Cuba
Thailand targets "cyber crime"
California school teachers protest Pink Friday
HEADLINES
Hilda Solis Takes Reigns as Secretary of Labor
Today in Washington, Vice President Joe Biden swore in Hilda Solis as the 25th Secretary of Labor.  The confirmation of the former California congresswoman affirms the Obama Administration's commitment to increase support of labor unions and more green collar jobs.  Solis is also the first Latina to hold a cabinet-level position in the US. Sam Greenspan reports.

During the swearing in ceremony, Vice President Biden said that Solis' appointment marked "the return of the labor department."  At the ceremony, Solis made her position quite clear.
"To those who have for too long abused workers, put them in harm's way, denied them fair pay, let me be clear:  there is a new Sheriff in town!"
Solis is the daughter of blue-collar union members who immigrated to the US.   As a member of the House of Representatives, she supported the Employee Free Choice Act, which broadens workers' rights to form unions and bargain collectively.
"I have visited fields, factories, and I have even crossed picket lines.  I have talked to and listened to not just those who work in the offices during the day, but also those who clean the offices at night."
Solis has received support from unions such as the AFL-CIO and the SEIU.  The new Labor Secretary has also promised the future of The United States' economy would be built on "green collar" jobs.  For FSRN, I'm Sam Greenspan in Washington, DC.

SC Governor Threatens to Not Take Stimulus Money
The governor of the state with the second-highest unemployment rate in the country is escalating threats to turn down 700-millon dollars in federal stimulus money.  Governor Mark Sanford of South Carolina wants to use the money to buy down the state's debt instead of using it as intended – on education and other programs.  Sanford is among a small group of Republican governors who have vocally opposed the stimulus, calling it an irresponsible use of money.  But already, the Republican-controlled South Carolina State Legislature is drafting provisions that would allow the state to go around the governor to accept the stimulus funds.
MN Senate Vote Count Case Wraps Up
Closing arguments began today in the legal battle over the Minnesota Senate seat.  Months of turmoil over vote counts have left the state without a seated Senator.  Republican Norm Coleman initially held the lead in the November election, but a recount put Democrat Al Franken ahead by 225 votes.  Coleman brought the case – among his arguments is that many absentee ballots were improperly disqualified.

Pakistan's President Agrees to Deal with Opposition
Following violent police crackdowns and arrests of protesters yesterday by Pakistani lawyers and opposition supporters – Pakistan's president today tentatively agreed to a deal with the country's main opposition party.  Although the details are not finalized, a deal between the Pakistan People's Party and the opposition would be historic.  US and British diplomats strongly pushed for the deal, in fears that political fracturing could further hamper the country's battle against Taliban militants.
Activists Lose Airport Expansion Battle in UK
Activists and local residents fighting the expansion of the Stansted airport in the UK today lost their legal battle to block it. From London, Naomi Fowler reports:
Today's High Court decision opens the way for an additional 10 million passengers a year at Stansted.  The airport north of London is already Britain's third largest.  In addition the court ordered the organization that brought the suit, Stop Stansted Expansion, to pay the government's legal costs of up to $40,000.  The group accused the government of unlawfully "steamrollering these plans every step of the way." Airport owners BAA also plan to APPLY for permission to build a second runway at the airport. Stop Stansted Expansion says it will appeal. This is Naomi Fowler in London for Free Speech Radio News.'
Australia Fights Oil Spill
Today Australia has declared a disaster after a ship spilled over 11-thousand gallons of oil off the country's central eastern coast.  A cyclone on Wednesday caused significant damage to the cargo vessel Pacific Adventurer, which also lost 30 containers of ammonium nitrate, a common fertilizer.  None of those containers have been recovered.  A massive clean-up effort is currently underway.

960 Civilians Killed in Gaza Says Human Rights Group
The Palestinian Center for Human Rights says that 960 civilians died in Israel's January invasion of the Gaza Strip.  In a report released today, they defied Israel's claim that Israeli soldiers made every effort to avoid civilian causalities.  More than 1400 people overall died in the conflict.   According to the group over 5000 people were injured as well.

Justice Department Dispenses with "Enemy Combatant" Title
The Obama Administration is changing the rules that govern who can be detained by the US as a terrorist.  The Administration is doing away with the term "enemy combatant" in favor of language used in international law.  Now a person can only be detained by the US if there is "substantial" evidence against them.  According to the Justice Department, the new definition –quote – "does not rely on the President's authority as Commander-in-Chief independent of Congress's specific authorization."  This is a significant shift in US policy – putting authority back into the hands of Congress.
FEATURES
Voters prepare for presidential elections in El Salvador
Voters in El Salvador head to the polls this Sunday to cast their ballots in what may prove to be an historic election. After ruling the tiny country for 20 years, the right-wing ARENA party faces a serious challenge from the left-wing guerilla movement turned political party the FMLN. Ruling party candidate Rodrigo Ávila appears to be running behind the FMLN's Mauricio Funes. But as FSRN's Ricardo Martinez reports from San Salvador, election irregularities raise somber questions about freedom and fairness at the polls.
(Click here to read Roberto Lovato's blog about El Salvador.)
US lawmakers weigh in on El Salvador's elections
Dozens of lawmakers are weighing in on El Salvador's elections. 36 Democratic Congress members and one Senator called for the US State Department to remain neutral. Meanwhile, 46 Republican Congress members oppose the FMLN and threaten to cut remittances if the party wins. Meredith DeFrancesco reports.
U.S. easing restrictions on Cuba
US policy towards Cuba is showing signs of change. Congress and the Administration are signaling to each other their willingness to ease restrictions. As Tanya Snyder reports, that's making some Cuban-Americans very happy.

Thailand targets "cyber crime"
Not standing up before a movie. Writing about a fictional king of dubious character. Running a web forum. These are some of the numerous acts that can result in criminal charges in Thailand, which is still shaking from a 2006 military coup.  Today, we'll take a look at how Thailand's government defines the fine line between opinion and heresy. FSRN's Danielle Chynoweth files this report from Bangkok, where she witnessed the arrest of an independent news outlet's director.
California school teachers protest Pink Friday
Thousands of California school teachers are rallying today in what organizers are calling Pink Friday. Teachers around the state face massive layoff notices, and their situation mimics similar cuts to education funding around the country. Africa Jones reports.
Re-thinking the cost of juvenile incarceration
States around the nation are confronting massive budget deficits – but some corrections departments are the only state agencies whose budgets are actually increasing. Prisons hold a small but significant group of people convicted of crimes they committed as juveniles who have been sentenced to life without parole. As Melinda Tuhus reports, some lawmakers are asking what kind of policies not only protect the community, but are also cost-effective.