February 10, 2009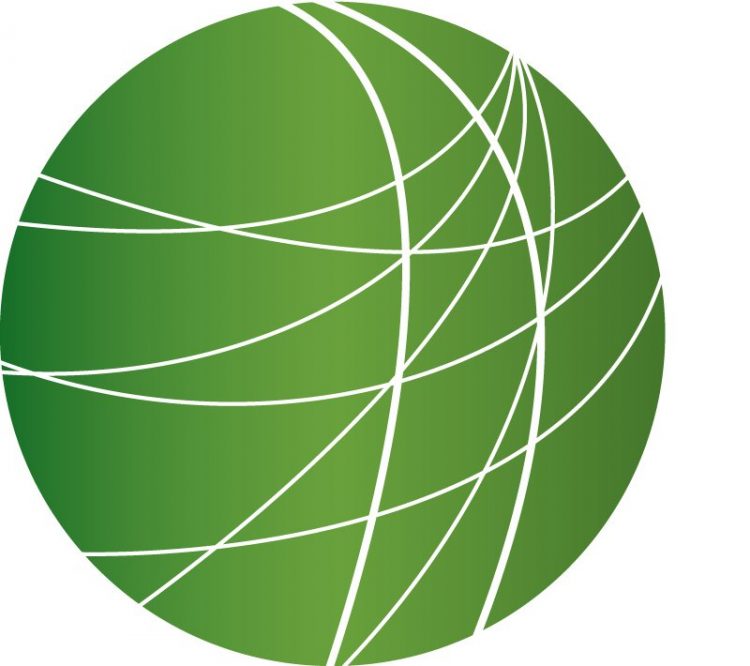 Bernanke explains $2 trillion market investment
Geithner explains $1 trillion plan
Senate approves stimulus
Georgians ask for people's bail-out
Former SEIU United Healthcare Workers West file at Labor Board
A new look at US-Iranian relations
HEADLINES
Blogger/Activist Still in Custody Somewhere in Egypt
There's still no word on Philip Rizk – the blogger, filmmaker and activist who was detained by Egyptian officials after a peaceful Pro-Palestinian march in Cairo last Friday. Rizk is being held at an undisclosed location. His family's home in Cairo was searched in the early hours of Monday morning and his father was threatened with arrest.  Protests calling for his release were held in London and Cairo today – other actions are scheduled across the US this week. And, according to the Arabic Network for Human Rights Information, another blogger was also detained in Egypt last Friday. Diaa Eddin Gad is the author of the blog An Angry Voice. Witnesses say he was beaten by authorities in the street in front of his home before being taken by the police.  Gad's whereabouts are also unknown. The ANHRI says that bloggers have become a major target of Egyptian authorities.
Countrywide Settles in Second State – Homeowners to Get Relief from Foreclosure
Homeowners facing foreclosure in Colorado will be able to keep their homes after Countywide Financial, which merged with Bank of America, settled a lawsuit yesterday over predatory home-loan practices. Blake Wesley has the story.
Countrywide has agreed to pay over 6-million dollars to homeowners who claim they were deceived into high risk, high cost loans. The suit alleges lenders were pushing unsecure loans with low introductory rates that skyrocketed after 5 to 10 years. Attorney General John Suthers says "borrowers were victimized" by the company's home-loan practices. Countywide is being ordered to re-work the loans for nearly 7-Thousand homeowners, and waive possible late fees in the future. Earlier this month the company also settled an 8-million dollar lawsuit for pushing unaffordable home-loans in West Virginia. Since Countrywide was founded in 1969 they have claimed their mission is to break down the finical barriers to owning a home. For Free Speech Radio News, I'm Blake Wesley.
Mexican Feds Take Over Cancun Police Force to Clean Up Corruption
Members of the Mexican Army and state police have taken over the municipal police force of the resort town of Cancun. Shannon Young has more.
An estimated 60 soldiers surrounded Cancun's municipal police headquarters in a pre-dawn operation on Monday, taking a roll call of those present and those later appearing for shift change. The soldiers also confiscated and cataloged police firearms. Cancun's interim chief of police was taken into custody and put on a plane to Mexico City to appear before federal organized crime investigators. The military takeover of the police force came one week after the group assassination of 3 individuals, including a retired general who had been tapped to lead an anti-narcotics unit of the Cancun police force. The governor of Quintana Roo has put the state police chief in charge of a clean up operation to purge the Cancun police ranks of officers suspected of ties to organized crime, a level of corruption the governor himself called "extreme." For FSRN, I'm Shannon Young.

Northern Ireland Environment Czar Ridicules Global Warming Theory
The subject of climate change is at the center of a political storm in Northern Ireland. Don Duncan reports from Dublin.
Sammy Wilson, the Minister of the Environment in the province's Legislative Assembly has blocked a U.K. government advertising campaign on climate change; calling is an "insidious propaganda campaign." Environmental groups have called for his sacking and were joined in criticism by other political parties including the Green Party which put forward a motion today calling for the Minister's removal from office saying he is "making a laughing stock of Northern Ireland." Wilson is a member of the Democratic Unionist Party, which entered into the historic "power-sharing agreement" with the nationalist party Sinn Fein in 2006. The Environment is one of ten government departments handed over to Belfast when power devolved from Westminster in 1998. Wilson's blocking of this campaign is an assertion of local governmental power and also of his deep skepticism of the arguments behind climate change, which he has called on previous occasions a "hysterical pseudo-religion."  In Dublin, this is Don Duncan for FSRN.
FEATURES
Bernanke explains $2 trillion market investment
Federal Reserve Chair Ben Bernanke testified in Congress today, in an attempt to explain financial market investments worth up to $2 trillion dollars. This is money spent in addition to the $700 billion dollar bail-out Congress passed and the $1 trillion plan Treasury Secretary Geithner introduced today. FSRN's Leigh Ann Caldwell reports.
Geithner explains $1 trillion plan
Treasury Secretary Tim Geithner outlined the Obama administration's effort to kick-start the hindered credit market today so that banks begin lending to businesses and consumers again. The $1 trillion plan would establish collaboration between the private and public sectors – and responds to a call to detail how the Troubled Assets Relief Program (TARP) funds are being used. Geithner warned the recession will grow longer and deeper unless credit is restored; and although some $50 billion will be designated for homeowners to avoid foreclosure, details for that part of the plan won't be announced for another two weeks. Aura Bogado spoke with Nomi Prins, Senior Fellow at DEMOS, a former Goldman-Sachs managing director, and the author of Other People's Money.
Senate approves stimulus
The Senate approved the economic stimulus bill today, by a vote of 61 to 37. Three republicans, Senators Olympia Snowe and Susan Collins of Maine, and Arlen Spector of Pennsylvania, crossed party-lines to vote in favor of the $838 Billion piece of legislation. The bill designates $370 billion to tax cuts, including a $70 billion cut to the alternative minimum tax, $35 billion in tax breaks for homebuyers; and $11 billion to deduct loan interest on new cars. A few spending provisions were dropped from the bill, including $40 Billion for states to offset budget deficits, $20 billion for school construction and repair, and a decrease in $4 billion for food stamps. The bill now heads to a conference committee, where Senate and House leaders will work out differences. President Obama would like to sign the bill before Monday, President's Day.
Georgians ask for people's bail-out
The state of Georgia faces a $2.3 billion budget deficit, and joins the list of states appealing for federal relief. While Georgia wants a piece of the federal stimulus package, citizens, advocates and activist across the state will gather together Wednesday and Thursday, with different demands: grassroots organizations and their constituents will be calling on Georgia to implement what they call a "People's Bail Out." FSRN's Sacajawea Hall speaks with organizers of the event.
Former SEIU United Healthcare Workers West file at Labor Board
The newly formed union made up of former members of the SEIU United Healthcare Workers West has filed petitions for elections in 62 hospitals and healthcare facilities with the National Labor Relations Board Offices in Oakland and San Francisco. The members are calling it the largest healthcare filing in California history. Max Pringle reports.
A new look at US-Iranian relations
In his first prime-time press conference last night, President Obama repeated his willingness to hold diplomatic talks with Iran. Iranian President Mahmoud Ahmadinejad responded Tuesday with a televised address to thousands of marchers in Tehran marking the 30th anniversary of the Islamic Revolution. Ahmadinejad says Iran is ready to hold talked "based on mutual respect and in a fair atmosphere." The potential for dialogue is a sharp turn from the Bush administration, which labeled Iran part of the so-called "axis of evil". FSRN's Saideh Jamshidi has more on the changing tone in US-Iranian relations.