March 12, 2009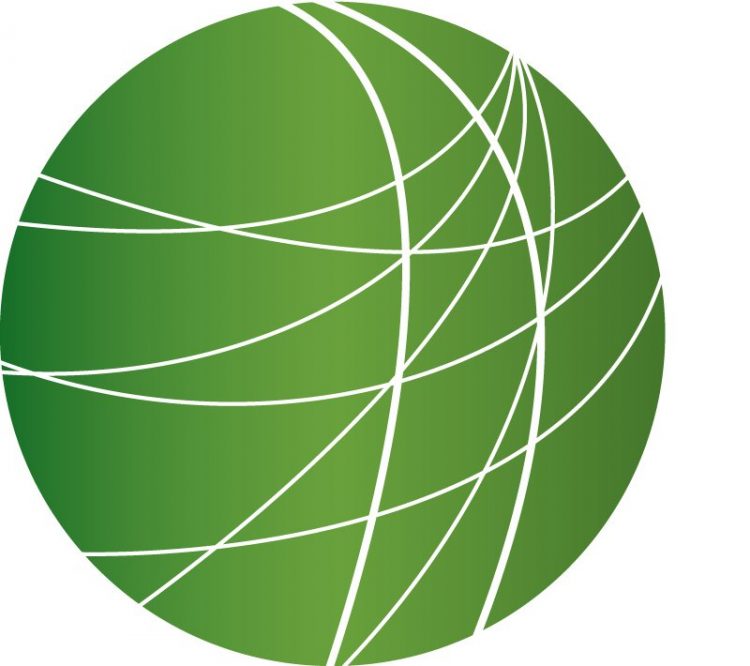 Pakistan opposition party members defy protest ban and take to the streets

Obama's pick to head FDA faces tough job to reform agency

More low power FM may soon come to a community near you

Is there a future for ethnic press?

HEADLINES
Madoff Pleads Guilty in Ponzi Scheme
Bernard Madoff, the man accused of masterminding a pyramid scheme that lost $65 billion dollars for thousands of investors, plead guilty to 11 charges in court today.  The judge denied him bail, sending Madoff directly to prison.  The 70-year-old now faces up to 150 years in jail.
Medical Marijuana Groups Optimistic about Obama Pick for Drug Czar
US President Barack Obama has appointed Seattle Police Chief Gil Kerlikowske as national "drug czar" – the popular title for the head of the Drug Enforcement Administration.  Medical marijuana advocates say the appointment will be a positive step towards the decriminalization of the drug in the US. Mark Taylor-Canfield has more from Seattle.
Seattle hired Gil Kerlikowske as Chief of Police in the wake of the mass demonstrations against the World Trade Organization in 1999.  Before that he served as a deputy director at the US Department of Justice under the Clinton administration.  Kerlikowske's appointment has received endorsements from the American Civil Liberties Union and the Green Cross Patient Co-Op, a medical-marijuana patient-advocacy group based in Washington State. During his tenure as Seattle Police Chief, he made prosecution for personal use of marijuana the lowest law enforcement priority for the department.  The Drug Policy Alliance, a national group dedicated to drug law reform, says they are "cautiously optimistic" about the appointment because Kerlikowske has taken an approach to drug enforcement that emphasizes public health and treatment over prosecution and imprisonment.  This is Mark Taylor-Canfield for Free Speech Radio News.
Former Pinochet Cabinet Member Elected to Head Chile's Senate
Chile's Senate has elected a former Pinochet era cabinet minister as its President. The vote made the Senator the 3rd Highest Ranking member of the Chilean government. From Santiago FSRN's Jorge Garretón has more.
The new Senate president, Jovino Novoa, served for three years as a civilian Under-secretary for Government Affairs during Augusto Pinochet's military dictatorship.  Novoa is a right-wing conservative and takes office with the backing of a coalition of right-wing and independent Senators.  He will serve in the post until general elections are held next December.  The election has prompted Socialist Senators to stress that Novoa was in Pinochet's cabinet when at least 39 people were killed and disappeared.  Novoa also was instrumental in approving Pinochet's constitution in 1980.  In his acceptance speech, Novoa said he will work towards political diversity. But human rights organizations and unions today expressed outrage at the result of the election.  For FSRN this is Jorge Garretón in Santiago
Bomb Threat Plagues Northern Ireland
Yesderday, thousands in Northern Ireland protested violence by dissident Republican groups against British security personnel.  That has been followed today by a shocking prospect: a bomb threat now looms over the province. In Dublin, Don Duncan has more.
Security forces in Northern Ireland are scouring the province today for a 300lb bomb they believe may have been smuggled across the border from the Irish Republic by dissident terrorist groups.  The Police Service of Northern Ireland issued a bomb warning after the shooting of a Police Constable by the Continuity IRA on Monday.  Now police services on both sides of the border are cooperating to try and identify the source of the bomb and more importantly, its intended destination. Northern Irish Police intelligence officials have already voiced concerns that an attack is being planned to coincide with St Patrick Day celebrations next Tuesday.  The last major bombing in Northern Ireland was by the Real IRA in the town of Omagh in 1998. Claiming 29 lives, it was the single worst atrocity – in terms of loss of life – over the whole 30 years of sectarian violence in the province. The atrocity ushered in the peace process, which still holds today… a fragile peace that could be further shaken if another bomb were to explode.  For FSRN, this is Don Duncan in Dublin
Activists Buy Illegal Plane Ticket for Canadian Terrorism Suspect
Activists are rallying behind a Canadian national formerly imprisoned by the Sudanese government.  Abousifian Abdelrazik is a suspected terrorist and was arrested in Sudan in 2003 – allegedly on the recommendation of the Canadian intelligence service.  Abdelrazik's lawyer says he was never charged with a crime and was tortured by prison officials.  David Koch has more from Montreal.
Abousifian Abdelrazik is currently out of jail and has been living at the Canadian embassy since last April.  But the Canadian government will not issue him travel documents to come home unless he has a plane ticket.  The catch is… without any money – and because it is illegal under Canadian law for others to purchase the ticket for anyone on the UN terrorism watch list – Abdelrazik is stuck.  But at a press conference today, supporters of Abdelrazik announced that in an act of civil disobedience, over 100 people from across the country have collectively purchased him a plane ticket.  They are demanding that the Canadian government issue him an emergency passport by April 3rd so that he can come home.  Abdelrazik's lawyer, Yavar Hameed, claims that official Canadian documents released under the Privacy Act and other laws suggest that the Sudanese authorities arrested him under the recommendation of Canada's intelligence agency.  Hameed described this as –quote – "the outsourcing of torture."   For Free Speech Radio News, I'm David Koch in Montreal.

Iraqi Journalist Gets 3 Years for Chucking Shoes at Bush
The Iraqi journalist who threw his shoes at President George Bush last December has been sentenced to 3 years in prison. The television reporter, Muntazer al-Zaidi plead not guilty to assault charges.
FEATURES
Pakistan opposition party members defy protest ban and take to the streets
Protesters in Pakistan chanted "Hooliganism is not acceptable" today during one of several cross-country protests against President Asif Ali Zardari. Demonstrators, mostly lawyers and opposition party members, defied a government ban on street rallies. FSRN's Masror Hussain is in Islamabad with more.

Obama's pick to head FDA faces tough job to reform agency
President Obama has tapped former New York health commissioner Margaret Hamburg to head the Food and Drug Administration. Hamburg's background includes public health and drug research, and working as lead scientist for a group examining the public safety threat from chemical, biological and nuclear weapons. As FDA head,  Hamburg would not only need to steer a new course for the ailing agency – which has recently come under sharp criticism for its mismanagement during a recent salmonella outbreak – but she'll also have to navigate the delicate balance between pharmaceutical companies and consumer advocates. FSRN's Karen Miller has more.

More low power FM may soon come to a community near you
Two Senators are introducing a bill today that would greatly expand access to the radio airwaves.  It would allow the creation of hundreds of low power FM stations on the radio dial. Supporters say this year, the appetite is right for passage. FSRN's Leigh Ann Caldwell reports.
Is there a future for ethnic press?
FSRN reported yesterday on the LA Times, and why current and former Times reporters are suing the parent Company and its CEO. The Times is one of hundreds of media outlets that have laid workers off: altogether, more than 20,000 people in the journalism industry have lost work in the past six months. Journalism's economic crisis will affect new coverage, especially when it comes to diversity. Already, some 42 percent of newsrooms do not employ any journalists of color, according to the Boston Globe. And some ethnic media is down-sizing and even closing down operations. So what does this mean about who gets to tell stories moving forward in this current crisis?  Aura Bogado speaks with Edwin Okongo, the former editor of www.mshale.com, a newspaper for African immigrants; and now an Associate Editor at New America Media.  Also, you can click here for NAM's new hive for hyperlocal news.
Youth serving life without parole
Connecticut's state Supreme Court recently ruled that imprisoning juveniles for life in prison without the possibility of release is not unconstitutional. The state currently holds 13 such offenders. The U.S. is one of a handful of nations in the world that carries out this sentence, and nationally more than 2,200 inmates convicted of crimes they committed as juveniles have been sentenced to life without parole. But advocates for these young people take heart from the U.S. Supreme Court decision in 2005 banning the execution of juveniles who had been sentenced to death. In the first of a two-part series on youth incarceration, Melinda Tuhus reports from New Haven.