March 23, 2009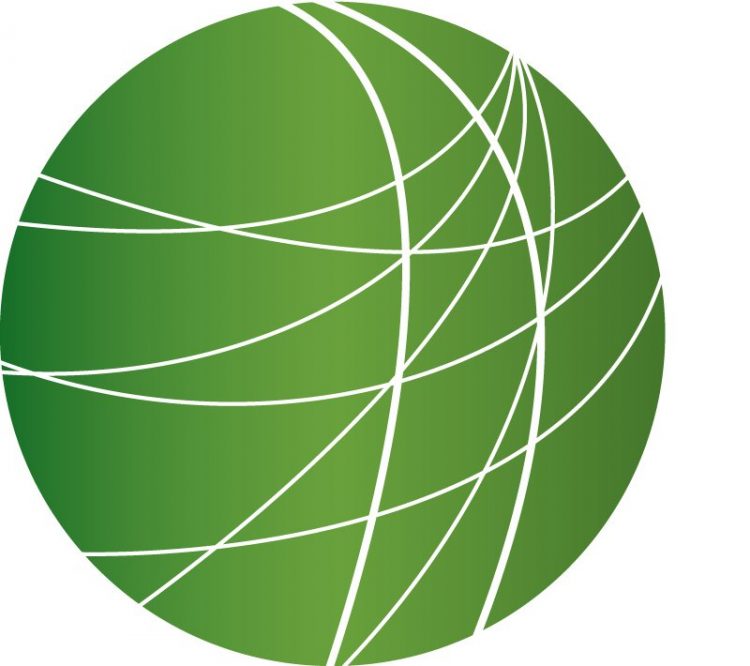 Taxpayers buy up toxic assets
Big boxes suggest alternative to EFCA
Israeli police crack down on Arab cultural event
Small protests mark Iraq War anniversary
HEADLINES
Court orders FDA to allow underage girls access to emergency contraception
A Federal Judge has ruled that the Food and Drug Administration must allow 17 year old girls to use Plan B contraception. Judge Edward Korman said that the FDA "played politics" during past years over emergency contraception when it denied access for underage girls before their own scientists had completed reviewing the matter.
Another newspaper drops the "paper" from its service
The Ann Arbor News announced today that they will print their last paper paper in July. After 174 years, the News will become a web only outlet. Just a week ago – the Hearst Corporation stopped printing the Seattle Post Intelligencer, opting for internet only distribution instead. Also today, Gannet publishing announced that they will require most workers take another week of unpaid leave in an attempt to stave off layoffs. It's the second time this year employees have been furloughed.
Workers protest the need to get permission to protest
Hundreds of laborers and trade unionists demonstrated in New Dehli today saying they shouldn't have to ask permission to protest. Bismillah Geelani has more.
Jantar Mantar, an observatory close to the Parliament in New Delhi is the only officially designated space for protests in the Indian capital. All other places are almost off limits. But to make one's voice heard even at Jantar Mantar, prior permission from the police is mandatory. This requirement has attracted frequent criticism and protests from human rights groups. And now the workers and trade unionists are up in arms over the practice. They blame the government for trying to weaken the trade union movement and say their applications for protest permits go unanswered for months. Bam Bam Maharaj Nauhatia is General Secretary of the Socialist Labor Front. (Translated from Hindi).
"The contractors and the corporate houses have been frequently exploiting the workers. Their rights are being violated on daily basis and when they want to raise their voice they are not permitted to do so. This provision for police permission is draconian and an obstacle for the trade union movement."
The protesters are calling on the President of India to reverse the rule and to ensure that vulnerable groups are able to voice their concerns without any restrictions. Bismillah Geelani, Free Speech Radio News, New Delhi.
Home sales up in February
New real estate figures out today from the National Association of Realtors shows existing home sales up an unexpected 5 percent in February. Sales had been expected to fall, but instead rose in the largest leap since July 2003. The median home price dropped dramatically – to 165 K nationwide – a fall some attribute to low priced foreclosure sales.
Report says British data collection deeply flawed
The British government's biggest data projects handling information on its citizens are seriously flawed and open to legal challenge, according to a report released today. From London, Naomi Fowler.
Today's report was commissioned by the Joseph Rowntree Reform Trust — some of Britain's foremost experts in information systems and human rights. It pulls no punches, saying that of any western democracy, Britain is now the most invasive surveillance state and the worst at protecting privacy. For years the British government has been pouring money into developing 'Big Brother'-style database systems including the controversial ID card scheme. Today's report may now force a rethink because it says a quarter of all the largest projects clearly breach European data protection and rights laws. It also believes that 11 programs should be scrapped immediately, including an index of all children living in England. Tony Bunyan of civil liberties monitor Statewatch.
'They're choosing exceptional situations to define the norm and make compliance compulsory and compulsory compliance is critical for the multi-nationals who are putting up all these technological solutions with the law enforcement agencies because it's that universal application which is not only going to make them a lot of money, this is about how the EU took a decision 5 years ago now to create a military industrial complex to compete with the USA's military industrial complex. Most people probably don't even know that this is happening."
The British government is planning to spend more than £100 billion on public sector IT over the next five years. It has given no public reaction so far to today's report. This is Naomi Fowler in London for Free Speech Radio News.
US Supreme Court hears double jeopardy matter
US Supreme Court justices seem poised to protect the US Constitution's ban on double jeopardy. The court heard arguments today in Yeager v. the US. F. Scott Yeager, a former Enron executive, was originally charged with 125 counts ranging from fraud to money laundering to insider trading. He was acquitted of five charges, but the jury was unable to reach a verdict on the balance and the US government wanted another crack at him. The question before the court today was whether they can re-try him on charges for which the basic elements are the same as those on which he was previously found not guilty. A decision isn't expected until late June.
UNITE HERE dissidents join forces with SEIU
The Service Employees International Union just got even bigger — some 150,000 UNITE HERE members who splintered from the union have formed a new group and will affiliate with the Service Employees International Union. That brings the SEIU to almost 2 and a quarter million workers. UNITE HERE formed about 5 years ago when two smaller unions merged – but after months of discord – the group divided its 400 thousand strong membership. The dissidents from UNITE HERE are forming a new union – Workers United. UNITE HERE's leader John Wilhelm is fighting the move, citing that the union's constitution bars members from leaving. Wilhelm is challenging the split in court.
FEATURES
Taxpayers buy up toxic assets
The Treasury Department announced plans to buy up troubled assets that are clogging the financial markets. The Treasury Department will partner with private investors to purchase the bad assets, in the latest plan to spend taxpayers' dollars to stimulate the markets and repair the economy.  FSRN's Leigh Ann Caldwell reports that the taxpayers will be, once again, doing the heavy lifting.
Big boxes suggest alternative to EFCA
Three big-box companies are proposing what they call an alternative to the Employee Free Choice Act (EFCA) – legislation that would make it easier for unions to organize workers. While big business has long opposed the legislation, they haven't created an alternative yet. Now, Whole Foods, Starbucks and Costco have formed the "Committee for a Level Playing Field for Union Elections", and are offering a proposal that they say will improve union access to employees – although the Committee still opposes EFCA. Aura Bogado speaks with Eileen O'Connor, the attorney for the law firm Orrick, representing the Committee for a Level Playing Field.
Israeli police crack down on Arab cultural event
A group of independent human rights experts is calling for accountability in Israel's recent attack on Gaza – which killed nearly 1500 people, wounded some 6,000 and made an estimated 80,000 homeless. The group released a 43-page report today outlining atrocities committed during the 3-week long conflict. The UN's Olivier De Schutter, one of the report's authors, suggests that major human rights violations may have occurred. In one incident documented in the report, an 11-year old boy was used as a human shield by Israeli soldiers. Meanwhile, in the West Bank, Israeli police forces cracked down on an Arab cultural event. Several were arrested. FSRN's Ghassan Bannoura reports.

Small protests mark Iraq War anniversary
Anti-war activists marked the sixth anniversary of the start of the Iraq war with protests in major cities throughout the United States. Demonstrations weren't as numerous or as large as in years past, but a continuing peace movement sent a message to the Obama Administration to change US military policies: from sending more troops to Afghanistan to selling weapons and beyond. Today we bring you sounds from two of these protests – taking place on opposite sides of the country with Africa Jones and Karen Miller
Ward Churchill take University of Colorado to court over his firing
Former professor Ward Churchill has taken his battle over free speech and academic freedom to a Denver court, where a trial is under way questioning the University of Colorado's grounds for his dismissal. After Churchill's essay on 9-11 sparked national controversy, Colorado's governor and the university's president called for Churchill to be removed. Although he wasn't fired for his essay, Churchill was eventually terminated for academic misconduct. But he's filed a civil lawsuit against the university, and now a jury of eight people will decide whether Churchill is guilty of academic misconduct or whether the university violated his right to free speech by using those allegations as an excuse to fire him. Blake Wesley reports from Denver.