March 24, 2009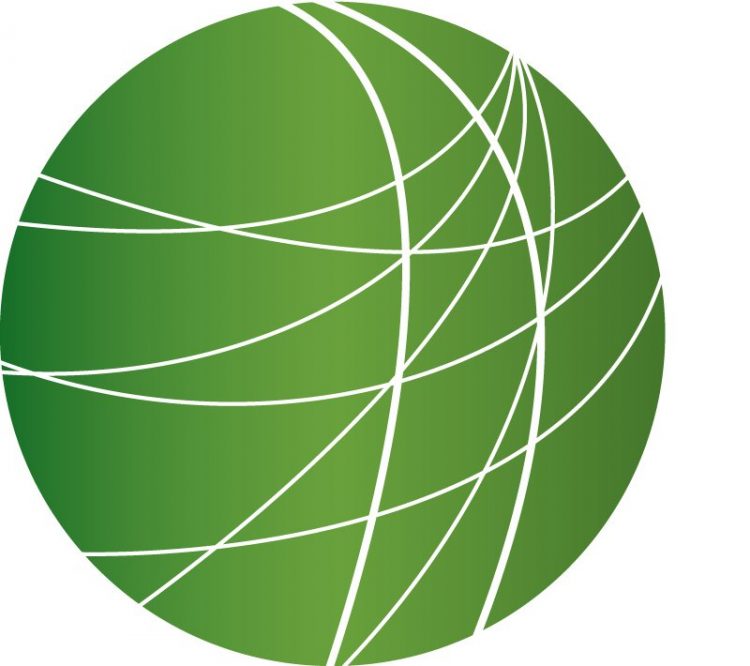 Congress gears up for budget debate
Supreme Court considers if "Hilary: The Movie" was illegally censored
Lawmakers question Geithner and Bernanke
Housing Advocates Take to the Streets
HEADLINES
Coalition deal reached in Israel between dovish Labor and hawkish Likud
Israel's Labor party joined the incoming government led by Benjamin Netanyahu today. The more moderate Labor brings its 13 seats in the Knesset – or Israeli Parliament – to a coalition with the right-wing Likud.
Residents of largely Arab Israeli town clash with far right Jewish demonstrators
In the Israeli town of Umm el-Fahm today, a march by far-right Jewish activists outraged the largely Arab population. Police fired tear gas and stun grenades at residents who turned out in reaction to what they say was an incitement. The town called a general strike so that they could turn out to protest the march led by ultra-nationalist Baruch Marzel. Three residents were arrested and 15 police were injured. The Israeli police denied Marzel's protest permit request – but that decision was overturned by the Israeli Supreme Court.
Binyam Mohammed offered freedom from GITMO in exchange for silence
According to British High Court documents, the United States government tried to force a British resident they were holding in Guantanamo Bay to drop allegations of torture in return for his release. From London, Naomi Fowler reports.
British resident Binyam Mohammed was held for nearly 7 years and always claimed he was brutally tortured. He refused the extraordinary plea bargain offered by the US after terrorism charges against him had already been dropped. The deal was he could win his freedom if he pleaded guilty to two lesser terrorism charges, ended his High Court case to prove his claims of torture and agreed not to speak to the media about his ordeal. He rejected the offer because he says he wanted to speak out to prevent anyone else going through what he had.  In fact, he began that processes soon as he returned to the UK in an interview with the BBC:
"'Even now I don't feel I am free, I mean it's been seven years of literal darkness that I've been through that it's kind of coming back to life has taken me some time and literally I am dead."
Photographs of injuries Mohammed sustained, including scalpel cuts to his genitals, remain sealed. This is Naomi Fowler in London for Free Speech Radio News.
EPA suspends approval of mountaintop mining permits
The Environmental Protection Agency announced today that it will not act on hundreds of mountaintop coal-mining permits until eco-system impact studies are complete. The EPA also turned down two requests for permits to dump mining waste into thousands of feet of streams in Kentucky and West Virginia, citing potential damage to aquatic resources. These moves come just days after the agency submitted a proposal to the White House that, for the first time, officially acknowledged that global warming is endangering the public's health and welfare.
March 24th, 1999 – NATO begins airstrikes over Kosovo
Ten Years ago today, NATO began what would be 78 days of airstrikes on Serbia. The bombing began after then President Slobodan Milosevic refused to sign an internationally mediated peace agreement for Kosovo. Human Rights Watch estimates that 500 civilians died in the campaign. During the year leading up to the NATO bombings, some 9,000 mostly ethnic Albanians were killed in Kosovo. Kosovo finally declared independence early last year, but nearly 15,000 NATO-led peacekeepers remain. According to the Cluster Munition Coalition, about 2500 unexploded cluster devices remain as well.
US backs Danish PM for NATO chief
NATO will choose a new Secretary General in early April, and the United States is backing the Danish Prime Minister. Along with the US, most European nations are supporting Anders Fogh Rasmussen for the top civilian post, but they now need to get Turkey on board. Turkey is concerned that Fogh Rasmussen supports Kurdish separatists and will derail its bid for EU membership. Current NATO chief Jaap de Hoop Sheffer's term runs out in July.

March 24th, 1976 – Coup d'etat in Argentina
Argentina marks the 33rd anniversary of the nation's 1976 military coup today. Marie Trigona reports from Buenos Aires.
An estimated 30,000 activists, students and workers were disappeared during Argentina's bloody 1976-1984 dictatorship. Human Rights groups led an annual march today to demand justice for crimes committed during the military dictatorship. For more than three decades, the Mothers of Plaza de Mayo have demanded information on the whereabouts of their children abducted, tortured and murdered by the military. Many Mothers, like Nora Cortinas, are now in their 80's. They worry that slow courts and judicial obstacles will outlive them.
"La justicia es muy lenta y tarda en condenar a todos los genocidas en cárcel común."
"Justice has been very slow. The courts are prolonging the trials to sentence the military who committed genocide to common jails."
Human Rights groups this month presented before the Inter-American Commission on Human Rights a report on the obstacles in the trials of the responsible for crimes against committed during the dictatorship. Of the 350 military personnel who have been charged with human rights abuses, only 38 have been sentenced since trials were re-opened in 2005. Marie Trigona.
FEATURES
Congress gears up for budget debate
Congress and the White House are both gearing up for what promises to be a fiery debate on President Obama's first budget. The President has already released his budget – following his lead, Congress has begun working on theirs. As FSRN's Leigh Ann Caldwell reports, Republicans say the democrat's budget costs too much and Democrats say it invests in programs long overdue.
Supreme Court considers if "Hilary: The Movie" was illegally censored
The Supreme Court heard arguments today on a First Amendment case. A group that produced an anti-Hilary Clinton documentary to air during the primary election season went after the Federal Elections Commission – the agency which blocked them from airing it on pay-per-view. A federal court sided with the elections commission that the documentary was a form of electioneering, and now it's up to the Supreme Court to decide if barring the documentary from airing was unconstitutional.  As Peter Granitz reports from Washington, the high court's ruling could affect campaign finance regulations.
Lawmakers question Geithner and Bernanke
Lawmakers on Capitol Hill grilled Treasury Secretary Tim Geithner and Federal Reserve Chairman Ben Bernanke today about federal oversight of the AIG bailout and 165 million dollars paid out in executive compensation. Geithner said AIG is an example of the failures in the US financial system and he wants new regulatory authority to oversee non-bank institutions.
Housing Advocates Take to the Streets
The economic recession has made many of the nation's poor even more vulnerable to homelessness. In New York City, housing advocates there are urging city officials to secure more affordable housing for families that are struggling to get by. Ravi Ragbir with the Community News Production Institute has more.

Trial for Peru's former dictator coming to an end
The year and a half long trial of Peru's former dictator Alberto Fujimori is coming to an end. While Fujimori's party still has influence in national politics, many of his critics hope a guilty verdict on charges of human rights violations will help end Peru's culture of impunity and promote a process of reconciliation. Alfredo Cuatros and Pam Cueva have more from Lima.