March 10, 2009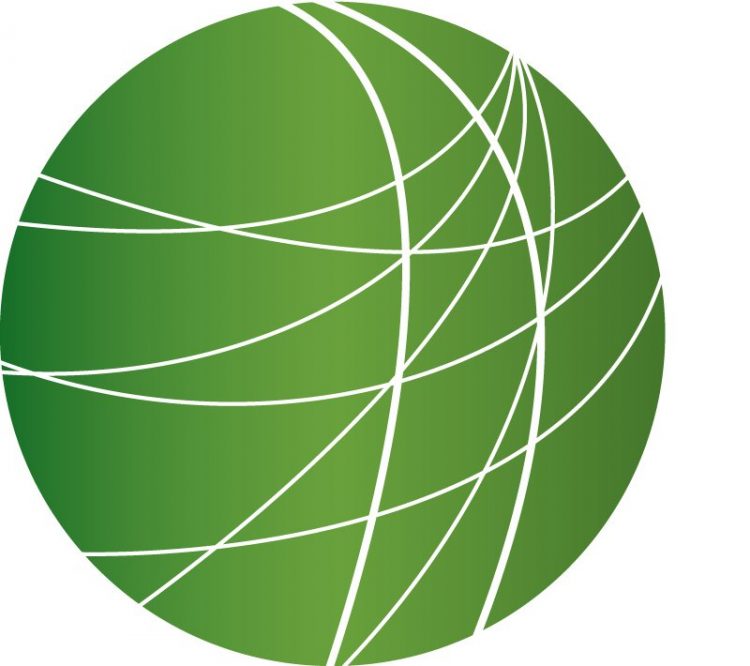 Lawmakers consider spending more money on Mexico-U.S. Merida Initiative
Employee Free Choice Act introduced in Congress
Tibetans in exile mark 50th anniversary of uprising against Chinese rule
Palestinians head to Cairo for national unity talks
HEADLINES
Mass Grave Exhumed in Peru
In a remote Peruvian village today, forensic workers continued removing the remains of 49 people buried in a mass grave and thought to be among the disappeared. Pamela Cueva and Alfredo Cuadros report from Lima.
The mass grave is in the remote village of Huanta, 342 miles southeast of Lima, in Ayacucho region. The remains presumably belong to victims of massacre during the nation's 1980-2000 conflict with Maoist guerillas. Forensic workers began digging up the bodies yesterday.  It is widely believed that the dead were victims of Peruvian navy agents who allegedly tortured and executed guerrilla activists and sympathizers in a clandestine detention center in 1984. This exhumation is the first such investigation this year. Prosecutors hope to investigate more than 40,000 secret graves that may hold victims from either military or guerrilla forces. According to the Peru's Truth and Reconciliation Commission (CVR) nearly 70,000 people were either killed or went missing during the two decade war between Peru's military and the Maoist Shining Path. Many have not yet been identified. For FSRN, I'm Pamela Cueva with Alfredo Cuadros in Lima, Peru.
More Violence in Northern Ireland
Police in Northern Ireland arrested two men today in connection with last night's killing of a police officer. The shooting followed Saturday's murder of two British security personnel. Don Duncan is in Dublin.
A police constable was shot in the head at 10pm in Craigavon, 26 miles south-west of Belfast.  48-year-old Stephen Paul Carroll is the first police officer to be murdered in Northern Ireland since the province's police force underwent deep reforms in 2001 and was renamed the Police Service of Northern Ireland or PSNI. It had formerly been known as the Royal Ulster Constabulary, or RUC, and was reviled by many Catholics as a repressive instrument of British rule in Northern Ireland. The Continuity IRA, a republican splinter group, claimed responsibility for the shooting. The Real IRA was the group behind Saturday's attack. And for many, these attacks represent a fanning out of insurgency across the small dissident Republican groups in Northern Ireland. The worry now is whether these attacks will provoke a violent response from the Protestant community, particularly from loyalist terror groups like the Ulster Volunteer Force. Mainstream political parties representing Catholics and Protestants continue to condemn the violence and pledge commitment to the peace process. Just hours before this attack, British Prime Minister Gordon Brown – on a visit yesterday to Northern Ireland – declared that the Northern Irish peace process would never be shaken. For FSRN, This is Don Duncan in Dublin.
Last of the Boufayed Group Released in Libya
Libyan authorities released two political prisoners today. Jamal al-Haji and Faraj Humaid were the last of the Boufayed group – twelve men who in early 2007 were sentenced to lengthy prison terms for planning a peaceful demonstration in Tripoli's Martyrs Square. The Tripoli demonstration was intended to mark the anniversary of the deaths of 11 protesters at the hands of police one year earlier. The primary organizer of the protest, Idris Boufayed, suffers from lung cancer and was released last fall on humanitarian grounds.
British Police Admit Surveilling Journalists
British police have admitted they followed and filmed journalists, and that they were wrong to do so. Naomi Fowler has the story from London.
Until today, senior police officers had denied that they targeted media workers at all during a climate change demonstration camp last summer. But they filmed police filming them and the British newspaper the Guardian got hold of and broadcast a police surveillance video online. Journalists were even followed and secretly filmed by police after leaving the camp and uploading reports in a fast food restaurant. The filming and photographing by police of protesters and reporters – known as 'overt surveillance' – has increased over the last decade. On this occasion the police claimed it was difficult for them to identify the journalists. Yet the police's own video shows all those followed by the surveillance unit were carrying camera equipment and produced press cards, the official identification for the media. As a result of the Guardian newspaper investigation another police force has now been asked to clarify the use of the tactic in the court of appeal. This is Naomi Fowler in London for Free Speech Radio News.
Landless Women in Brazil Call for Agrarian Reform
In honor of International Women's Day, more than six thousand women from Via Campesina and the Landless Worker's Movement – or MST – participated in protests across Brazil yesterday.  Mike Fox has more.
In Brasilia, hundreds of women marched on the Ministry of Agriculture.  In the state of Rio Grande do Sul, another 700 occupied a plantation owned by the Votorantim paper pulp corporation.  In Espírito Santo, over a thousand shut down an export port of the paper pulp company, Aracruz.  And in Sao Paulo, hundreds of women occupied the Cosan plantation, which holds the largest ethanol factory in the world.  The sweep of actions across the country comes less than two months after the MST's 25th anniversary, in which the movement declared their number one enemy to be the multinational agro-industry.  The international financial crisis has hit Brazil's industrial agricultural sector hard, causing over 100,000 lost jobs last December alone.  The Brazilian government has earmarked $20 billion dollars in investments for the sector over the next three years, but representatives of Via Campesina complain that the funds and land should be used for agrarian reform and small farming, and not to bail out big business.  Additional protests have been planned for the coming days. Mike Fox, FSRN, Porto Allegre.
FEATURES
Lawmakers consider spending more money on Mexico-U.S. Merida Initiative
French President Nicolas Sarkozy is in Mexico, where he's vowed to help the country fight organized crime – Sarkozy is offering intelligence-gathering technology and law enforcement training to repress warring drug cartels. Back in the U.S., Congress is considering funding for the Merida Initiative. The two-year-old agreement between Mexico and the US supplies our southern neighbor with more than a billion dollars in military and intelligence aid. Increasing violence in Mexico, and some spill over into the US, by drug cartels is now giving lawmakers reason to analyze, and possibly increase, funding for the program. Washington Editor Leigh Ann Caldwell reports.
Employee Free Choice Act introduced in Congress
Lawmakers in the House and Senate are introducing a bill that seeks to reform the way workers join unions. Unions say it's a chance for workers to join without intimidation. But big business says it eliminates so-called "secret ballots" in the workplace. Peter Grantiz has more on one of the most contentions bills about to make its way through Capitol Hill.
Tibetans in exile mark 50th anniversary of uprising against Chinese rule
Buddhist monks and exiles in Nepal chanted for Tibetan Independence today, which marks the 50th anniversary of the uprising against Chinese rule in Tibet –that failed uprising led to the Dalai Lama's exile from Tibet to India. In a press conference today, the Dalai Lama called China's continued rule over Tibet "hell on earth" and said that China is trying to aggravate the situation. Tibetan exiles gathered in several Indian cities as well today to commemorate the 50th anniversary of the uprising. India is home to the largest number of Tibetan exiles including their spiritual leader the Dalai Lama. Bismillah Geelani reports.
Palestinians head to Cairo for national unity talks
Representatives from more than a dozen Palestinian factions kicked off talks today in Cairo. The 10-day dialogue is aimed at resolving five outstanding issues towards a long-pending national unity agreement. FSRN's Rami Almeghari has more.
Kashmir moves to close more than 1,000 houseboats
Kashmir's houseboats, long promoted as part of the picture of an ideal Kashmir holiday, face an uncertain future. The High Court of Indian administered Kashmir has ordered the closure of about 1,200 houseboats because they spill waste into Dal Lake. But as Shahnawaz Khan reports, houseboat owners say there are other ways to treat the lake.