April 16, 2009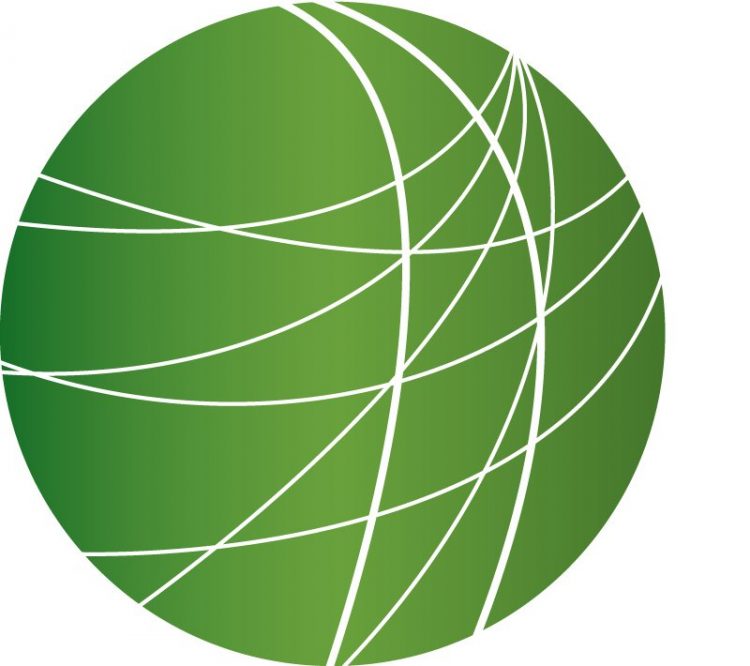 Obama plans crackdown on Mexican drug cartels
Tax changes aim to simplify and strengthen outreach to poorest
Texas considers permitting concealed firearms on college campuses
The consequences of Sharia Islamic law in Pakistan's Swat
Emerging communist coalition threatens India's major-party stronghold
HEADLINES
Obama announces plans for high-speed rail in the US
President Barack Obama today announced plans for a network of high-speed rail that will eventually span the country. At a briefing, Transportation Secretary Roy LaHood said high-speed train systems already exist in several industrialized countries across Europe and Asia. President Obama said building the new lines will be faster, cheaper and easier than adding to the national highway system. Under the plan 8 billion dollars from the Recovery and Reinvestment Act will be used to upgrade existing train lines and identify new corridors for the development of world-class high-speed rail. The President says he's also requested an additional 5 billion dollars for the project over the next five years.
NY's Governor announces marriage equality legislation
In New York today Governor David Paterson introduced a bill to legalize same sex marriage. Paterson has been a long advocate for gay rights, but it looks as if the gatekeepers in the pending legislative battle will be the state's Senate. Supporters don't currently have enough votes to pass the legislation.
US soldier convicted of Iraqi murders
Today a US military court based in Germany dishonorably discharged Master Sergeant John Hatley and sentenced him to life imprisonment. Hatley's conviction stemmed from his involvement in the murder of four Iraqi prisoners in Baghdad in 2007. Hatley is the 3rd of seven implicated soldiers to be convicted for murder. Cinnamon Nippard has more from Germany.
Hatley was the most senior ranking soldier of the three who were tried for murdering the Iraqi prisoners "execution style." Witnesses say the bodies were dumped in a Baghdad canal, although they were never found. David Court, Hatley's lawyer said there IS no physical evidence connecting his client to the murders. But the eight-member military jury found Hatley guilty of premeditated murder and conspiracy to commit murder. Hatley gave an emotional closing statement in which he urged the jury to grant him 6 more months of service to allow him to reach a full 20 years in the military. Instead, he now faces life imprisonment. Cinnamon Nippard. FSRN.
Strikers in Chile demand job security
Thousands from Chile's largest union federation are on strike today, and demonstrations by public employees, teachers, health care workers and others are taking place in most Chilean cities. FSRN's Jorge Garretón reports.
The unions want assurance from the government that the current economic crisis in Chile will not cause more job losses. High on the list of priorities of the Central Union Federation is the creation of a public pension fund backed by the state. The also demand strengthened collective bargaining and an end to the use of replacement workers during strikes. Unions are mobilizing thousands of workers IN town squares throughout the country. In the cities of Valparaíso and Concepción, marches are attracting some 7 to 10 thousand workers. In Santiago, thousands of marchers are converging just two blocks from the Presidential palace. Jorge Garretón FSRN Santiago
Israel won't cooperate with UN in Gaza war crimes investigation
The US envoy to the Middle East told the Israeli foreign minister today that Washington wants Palestinian statehood. George Mitchell's remarks came one day after Israel refused to cooperate with a UN fact-finding mission into their January war on Gaza. FSRN's Rami Almeghari reports.
Israel has refused to cooperate with a UN probe into alleged war crimes committed during Israel's attack on Gaza earlier this year. The probe aims to investigate claims made by both sides. Hamas announced it would fully cooperate with the UN-led effort.
According to the UN, the probe will begin early next month when the four-member investigative team will inspect the impact of the war on Gaza—as well as on nearby Israeli towns. Israel says there is no need for such a probe. Israeli media sources say the Israeli army will soon announce findings from their own investigations into misconduct during the war. Rami Almeghari. Free Speech Radio News. Gaza.
FEATURES
Obama plans crackdown on Mexican drug cartels
The fifth Summit of the Americas kicks off tomorrow. The summit brings together heads of state from the Western Hemisphere to discuss economic, social and political concerns. In anticipation of the event, President Obama penned an op-ed that ran in 14 papers in English, Spanish and Portuguese. He outlined some of his goals and said there is "no time to lose" in improving relations with countries in the Western Hemisphere. Obama is also strengthening ties with neighboring Mexico. Today President Obama is meeting with Mexican President Felipe Calderon to examine how the two nations can combat drug trafficking and violence. Already, President Obama has announced a new border czar and tougher sanctions on U.S. companies that do business with Mexican drug cartels. FSRN's Karen Miller has more.
Tax changes aim to simplify and strengthen outreach to poorest
Tax day is behind us, but some of President Obama's tax changes are still ahead. His changes could make the daunting maze of schedules and credits less complex – or they could do a better job targeting tax benefits to the people who need them most. Experts say they probably won't be able to do both. Tanya Snyder reports.
Texas considers permitting concealed firearms on college campuses
Today marks two years since the Virginia Tech massacre. Thirty-two people were killed before the killer took his own life, making it the deadliest single-shooter incident in U.S. history. The incident prompted advocates of gun ownership to push for legislation that would allow people to carry concealed weapons on university and college campuses as a means of self-defense. Their efforts have so far failed in all states, but that may soon change in Texas. Legislators there are expected to vote in the coming weeks on a measure that would require all of the state's public institutions of higher learning to allow concealed firearms into the classroom. Shannon Young reports from Austin.
The consequences of Sharia Islamic law in Pakistan's Swat
Pakistani President Asif Zardari's government went forth this week with legislation that implements Sharia Islamic law as the SWAT valley's sole justice system. Despite the concession, the region's militants are refusing to abandon weapons just yet. Skeptics argue that allowing militants to rule by their own interpretation of Sharia law will only further Talibanize the northern mountainous region once known as a place for tourism. They point to video of a woman being publicly flogged while screaming for mercy as evidence. While some locals welcome the implementation and hope that it will bring an end to violence with the Pakistani government, others worry that this will only lead to greater rifts with the West, particularly U.S. relations.
To find out more about Sharia law, FSRN's Rose Ketabchi interviewed Senator Saeeda Iqbal, a professor and women's rights advocate.
Emerging communist coalition threatens India's major-party stronghold
Polls opened today in India in the first part of a five-stage election that's expected to see an estimated 700-million people cast ballots. Discontent with the status quo turned violent Thursday when Maoist rebels killed five poll officials in a landmine blast. Eleven police were also killed today, making security a top issue for voters. But the country is also faced with a widening economic gap between the rich and poor. Although results won't be known until a month from now, Bismillah Geelani reports that a new coalition made up of communists is threatening the political grip of India's two most powerful parties.