April 28, 2009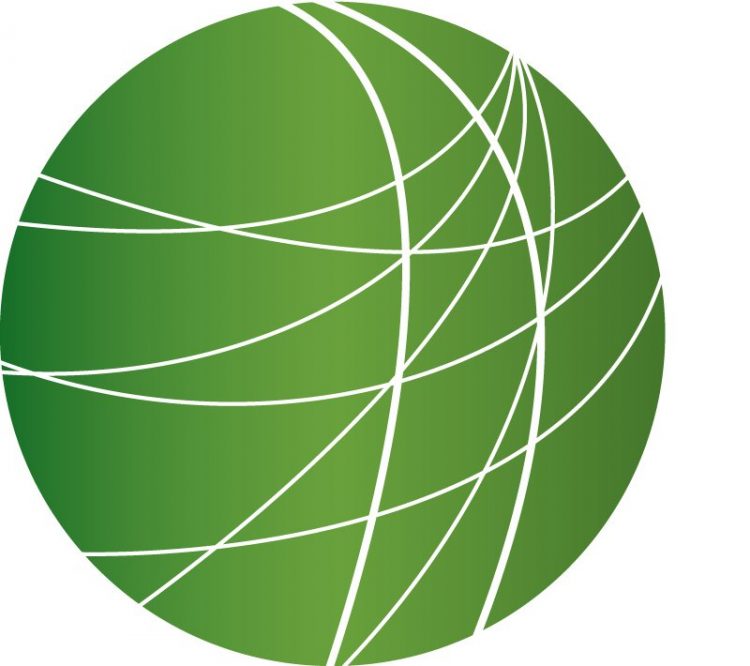 Supreme Court round-up
Congress considers hate crimes legislation
Democrats debate cap and trade provision
Black farmers still waiting for payment
Violence displaces civilians in Pakistan
HEADLINES
Federal Appellate Court reopens suit in "rendition" flights
A federal appeals court ruled today that an offshoot of Boeing Co. can be sued for its part in transporting terrorism suspects who were kidnapped and sent to secret prisons. The 9th Circuit Court of Appeals said that the five plaintiffs suing San Jose-based Jeppesen Dataplan in the secret rendition case can present their case without disclosing top-secret information.  The panel said that a lower court ruling that threw out the case on the basis of "state secrets" was inaccurate.

Swine Flu – FDA: Tamiflu can be given to younger kids, all schools in Mexico closed
In response to the swine flu outbreak, the FDA widened the dosing population for the anti-viral drug Tamiflu today, issuing emergency rules that now allow children   less than one year of age to receive the drug and increasing dosage for children over 1. A handful of US schools were closed today as officials determine if ill students actually have the virus – but in Mexico, schools throughout the nation were closed upon orders from the Secretary of Health in a preventative measure against the spread of the virus. FreeSpeech Radio News' Shannon Young reports.
Parents throughout Mexico are coping with the shuttering of schools at all levels through at least the 6th of May. The government of Mexico City has ordered all restaurants to suspend operations with the exception of take out and deliveries. The Food and Agriculture Organization has announced the deployment of a team of experts to Mexico to "help the government assess the epidemiologic situation in the pig production sector". This comes amidst reports tracing the suspected source of the new virus to a pig factory farm in the Gulf Coast state of Veracruz. Meanwhile, the US Center for Disease Control revised its number of documented swine flu cases upwards, with 45 laboratory confirmed cases in New York City out of a total of 64 cases nationwide. The disease has also spread at the international level, with cases confirmed in Canada, the United Kingdom, Israel, Spain, and New Zealand. Shannon Young, FSRN, Oaxaca.
US Senator Arlen Specter changes political parties
After almost three decades on the Republican side of the aisle in the US Senate, Pennsylvania's Arlen Specter said today that he is switching parties. Specter plans to seek reelection as a Democrat – thereby bringing the US Senate within one vote of being filibuster proof. That one dangling vote belongs to Minnesota – and the outcome of the protracted Franken-Coleman contest will decide the balance of power in the Senate. .

Venezuela recalls Ambassador to Peru in asylum row
Venezuela has called its ambassador to Peru home after The Peruvian Government granted political asylum to Venezuelan opposition leader Manuel Rosales. Free Speech Radio News' Pamela Cueva and Alfredo Cuadros report.
Peruvian Foreign Secretary, José Antonio Garcia Belaunde:
"The Peruvian government, loyal to a historic tradition and its commitment with the international rights, has decided to grant asylum to the Venezuelan citizen Manuel Rosales."
Rosales is a former presidential candidate and current Major of Maracaibo who claims he is being politically persecuted by President Hugo Chavez's government.  He arrived in Peru earlier this month and formally requested asylum last week. In Venezuela, Rosales faces corruption charges regarding 60 thousand dollars he earned while he was the Governor of the state of Zulia. Last week a Caracas judge ordered his arrest and called for Interpol to investigate. Rosales calls the allegations baseless and says the charges are a political witch hunt. Along with Rosales, two other Venezuelan politicians have sought refuge since 2007 — union leader Carlos Ortega and former governor of Yaracuy, Eduardo Lapi. Meanwhile, left-wing Chavez supporters are calling for mobilizations to demand the cancellation of Rosales' political asylum, and calling him a criminal. Pamela Cueva and Alfredo Cuadros, FSRN, Lima.
Hope for Homeowners gets more hopeful
President Obama today broadened the scope of Hope for Homeowners – a program crafted last year which was intended to help some 400,000 people strapped by second mortgages. Currently – if a homeowner wants to refinance their first mortgage at a better interest rate – they have to get permission from the second-mortgage holder. The expanded program offers incentives to second mortgage holders to modify their loans therefore paving the way for risky note holders to switch their mortgages to more stable 30 year fixed rate loans.

Nigerian soldiers get life in prison – for protesting for back pay
Almost thirty Nigerian soldiers – all of whom served as UN peacekeepers in Liberia – were sentenced to life in prison today for mutiny. In July of last year they took to the streets to protest back pay – but the Nigerian court martial called their civil disobedience a breach of military discipline. Only one of the soldiers who participated in the action was cleared.
FEATURES
Supreme Court round-up
The Supreme Court ruled today that a death row resident in Tennessee was denied key evidence in his trial, and ordered a Federal review of his sentence. Gary Bradford Cone was found guilty of murder in 1980. While Cone's guilt has never been at issue, he invoked an insanity defense citing post traumatic stress disorder following his service in Viet Nam and subsequent drug addiction. The high court found that the prosecution withheld information about Cone's mental state that may well have resulted in a life sentence – rather than the death penalty.
In another opinion rendered today, justices upheld an FCC rule that bans even one small curse word from live broadcasts – but stopped short of declaring the policy constitutional. They ordered that a Federal Court decide if the "fleeting expletive" rule violates the first amendment right to right speech.
The Supreme Court heard a case regarding banking law today – and whether a state has the power to examine racial and ethnic disparities when it comes to nationally chartered banks. It all started when then New York attorney general Elliot Spitzer wanted financial institutions to clarify why blacks and Latinos were being charged higher interest rates on their mortgages. He didn't get the answers he wanted – instead, he was slapped with a lawsuit. The Office of the Comptroller of the Currency, which is the federal agency which supervises national banks, and the Clearing House Association, which is a group of national banks, successfully argued that state attorney generals could not enforce consumer protection laws when it comes to national banks. The State of New York appealed the federal court's decision, and today, the high court heard arguments about whether state controllers can now have a say when it comes to national bank practices. Ann Graham is a professor of law at Texas Tech University School of Law, and explains that state-federal balance is central to the case.
The Supreme Court also heard arguments in another case today, taking up the issue of whether school districts should pay for private school tuition reimbursement for certain students with special education needs. The case, Forest Grove School District v. T. A., centers on an Oregon family that enrolled directly in a private school and sought reimbursement, but did not make an attempt to use the public school's special education services. The high court was split after hearing a similar case in 2007.
Congress considers hate crimes legislation
Congress is set to take up hate crimes legislation. The law would be expanded to protect gay, lesbian, transgender, and people with disabilities. Advocates are championing the bill, calling it long overdue. But as FSRN's Leigh Ann Caldwell reports, some LGBT advocates say legislation is not the best way to stop hate crimes.
Democrats debate cap and trade provision
As FSRN reported yesterday, the battle to curb greenhouse gas emissions is heating up in Washington. Today, we take a closer look at one provision – the controversial cap and trade program. As FSRN's Yanmei Xie reports, before Democrats face off with Republicans, they have to slug it out among themselves.

Black farmers still waiting for payment
Black farmers demonstrated in front of the Department of Agriculture in Washington today, telling the Obama administration to move on payouts for past discrimination. FSRN's Karen Miller has more.
Violence displaces civilians in Pakistan
Pakistan's government forces have opened a new battlefield – just 100 miles from the capitol, Islamabad. As the military extends its fight against Taliban militants, the latest offensive threatens a delicate peace deal between the Taliban and government – and is displacing hundreds of civilians in the process.  FSRN's Rose Ketabchi reads for our correspondent in Peshawar, Gabe Mathews.
Commentary by Mumia Abu-Jamal