December 17, 2009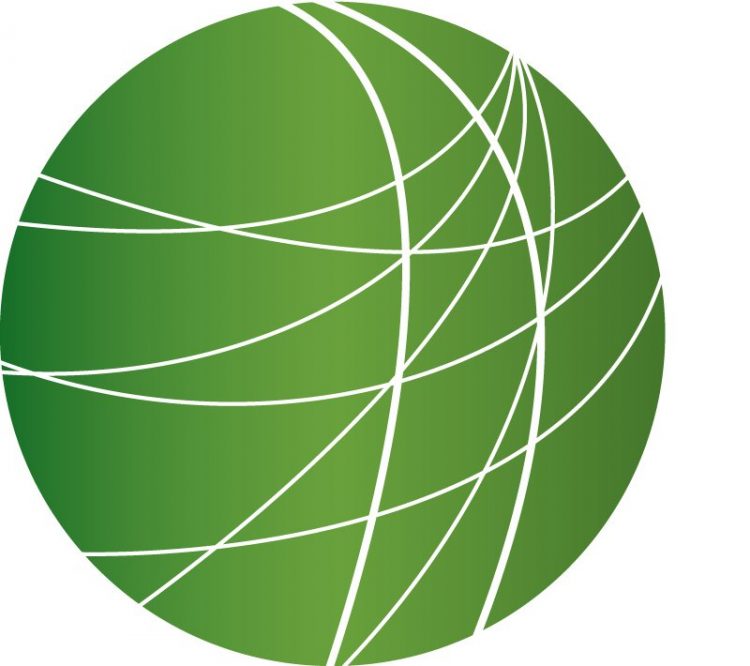 As climate conference nears end, countries push to find an agreement
Indigenous groups demand recognition of rights at climate talks
Rise of sea level threatens Nigeria's coastal city, Lagos
With key elements stripped from bill, progressive Democrats face decision on health care
Scientists recommend Congress take action on health safety in farm industry
HEADLINES
Transportation security officers push for collective bargaining rights
If you're traveling by air this holiday season, you will no doubt have some interaction with transportation security officers, the people responsible for security at airports.  But despite the high level of stress and responsibility and the vital services they provide, TSOs don't have the power to renegotiate their contracts.  At a rally today in Los Angeles, the Security Officers are calling for collective bargaining rights.  Leilani Albano reports.
Airport workers marched alongside LA's transportation security officers at the LAX airport this afternoon.  The action is part of a nationwide effort at 30 airports by the AFL-CIO to highlight their situation.
The Security Officers say they face substandard conditions, a hostile work environment and discrimination.  Although federal security officers are represented by the American Federation of Government Employees, they do not have collective bargaining rights.  Unionists argue that granting this would not only improve work conditions, it would enhance national security.
During the his 2008 Presidential campaign, Barack Obama pledged to extend bargaining rights to TSA workers through executive order, but that has not happened yet.  Leilani Albano, FSRN, Los Angeles.
Senate Committee approves Bernanke for second term as Fed head
By a 16-7 vote the Senate Banking Committee today approved Federal Reserve Chair Ben Bernanke to a second term in the position – but not without controversy.  Senators who voted no, like Oregon Democratic Senator Jeff Merkley blame Bernanke for not recognizing the onslaught and doing more to prevent the recession.
"Dr. Bernanke's approach helped set our economic house on fire.  Since then Dr. Bernanke has shown himself to be quite adroit with the fire hose, helping to put that fire out.  But as we look to the future, and we look beyond the stage of putting that fire out, I think we need to for leadership that will be adept at rebuilding our economic house."
Merkley was the only Democrat to vote against Bernanke.  The final confirmation will now be taken up by the full Senate, which is expected to approve the reappointment.
Major Mexican cartel leader killed in military bust
Mexican president Felipe Calderon is celebrating the death of one of the country's most powerful cartel leaders.  Shannon Young has the details.
The city of Cuernavaca sounded like a war zone Wednesday night as Mexican marines laid siege to a complex of high-rise condominiums. Inside one of the units was Auturo Beltran Leyva, boss of the cartel that bears his family name. The capo had been traced to the location after narrowly escaping arrest at a party last Friday.
The firefight lasted for 3 hours and resulted in multiple deaths, including the drug lord, at least 4 of his bodyguards, a special forces soldier, and a neighborhood civilian. Around 400 soldiers stood guard this morning at the condominium complex with the bodies of the cartel members.
The Beltran Leyva cartel is a major supplier of narcotics to the US.  Shannon Young, FSRN, Mexico.
Pakistan resists US pressure to fight militants
The government of Pakistan is resisting US pressure to step up the battle against Taliban insurgents in the country.  In particular the US wants Pakistan's military to do more in the border province of North Waziristan – still a relatively safe place for insurgents from Pakistan and Afghanistan to regroup.  A US drone attacks killed 16 in that region earlier today.
Follow up: Migrants settle in Arkansas guest worker abuse case
After months of legal wrangling, an Arkansas farm owner has settled a lawsuit filed by four Mexican migrant workers over alleged abuses suffered at his farm.  FSRN's Malcolm Glover in Little Rock has details.

The guest-workers were employed at Odom Farms in Austin, Arkansas from 2006 to 2008.  THEY alleged that Farmer Jack Odom brought them to the United States for work; forced them to live in a packing shed; failed to reimburse travel costs as required by law, and then confiscated their passports in order to keep them at the farm.  Southern Migrant Legal Services Attorney Sarah Donaldson says these actions violated several laws.
"Abuse of the guest worker program gives growers an unfair advantage over law abiding competitors.  Employers need to know that if they bring in guest workers and treat them unlawfully they're going to have to answer for their actions… that's what this settlement has achieved and the fact of the settlement shows that the grower recognizes that there was some liability here."
Jack Odom could not be reached for comment.  In a previous interview, Odom said claims of poor living conditions were not true.  He also said workers' passports were taken to keep them safe because several had them stolen in previous years.  Malcolm Glover.  FSRN.  Little Rock.
Sex workers in Canada rally for decriminalization of prostitution
Rallies are happening in at least 4 Canadian cities today to mark the International Day to End Violence Against Sex Workers.  FSRN's Aaron Lakoff has more.
An average of 60 attacks against sex workers in Montreal alone are reported every year to the sex worker advocacy organization Stella.
Under Canadian criminal law, sex work itself is legal, but it is illegal for sex workers to solicit, make a living from their work, or run a private website.  The current legal regime around sex work in Canada has already been called 'unacceptable' by the House of Commons Subcommittee on Solicitation Laws.
Rallies and marches to call for further decriminalization and an end to violence are set to take place today in Montreal, Toronto, Ottawa, Halifax, and American cities such as New York, San Francisco, and Boston.  Aaron Lakoff, FSRN, Montreal.
FEATURES
As climate conference nears end, countries push to find an agreement
With less than 24 hours to go, climate change negotiators in Copenhagen are scrambling to reach an agreement. UN climate chief Yvo de Boer.
"I would say hold tight and mind the doors, the cable car is moving again."
After two days of stalled talks, today rich countries agreed to one demand from developing countries – to continue negotiating the Kyoto Protocol, while also pursuing the current Climate Change Convention. G77 countries and NGOs were concerned that Kyoto would be scrapped by rich nations who didn't want to be held to the legally binding commitments. But other questions remain, including whether rich countries will make steep enough reductions.
More than 100 world leaders are meeting today and tomorrow, from Monoco's Prince Albert to Iranian President Ahmadinejad. US Secretary of State Hillary Clinton also spoke today and laid out US commitments:
"First, we have announced our intention to cut our emissions in the range of 17 percent below 2005 levels in 2020 and ultimately in line with final climate and energy legislation. In light of the President's goals, the expected pathway in pending legislation would extend those cuts to 30 percent by 2025, 42 percent by 2030, and more than 80 percent by 2050.
Second, we also recognize that an agreement must provide generous financial and technological support for developing countries, particularly the poorest and most vulnerable, to help them reduce emissions and adapt to climate change. That's why we joined an effort to mobilize fast-start funding that will ramp up to $10 billion in 2012 to support the adaptation and mitigation efforts of countries in need."
Clinton also offered a carrot – helping to raise $100 billion a year by 2020 to help poor countries adapt to climate change, but she also demanded transparency from all countries before moving forward on the ambitious fundraising initiative.
The move was welcomed by the G77 group of developing nations. Lumumba Stanislaus-Kaw Di-Aping is the chief negotiator for the G77 group.
He spoke to FSRN by cell phone minutes after giving a press conference this evening in Copenhagen. He said though the funding was important it was still not enough.  As for the negotiations, he said  that leaders should not be pressured to compromise on an agreement.

"I think we should not just sign a deal which is political rhetoric. We have to sign something that is meaningful and that would  transform and actually really launch a global effort commensurate with the risks that we face."
Indigenous groups demand recognition of rights at climate talks
Another voice to emerge this week at the Copenhagen Climate talks, is that of the world's indigenous communities, who call for a recognition of indigenous rights as part of the negotiations.
We're joined from Copenhagen by Nikke Alex, a Navajo youth who works with the Black Mesa Water Coalition, that's a group based in Flagstaff Arizona that was founded by Hopi and Navajo youth in 2004.
Rise of sea level threatens Nigeria's coastal city, Lagos
In Copenhagen one of the key concerns for both politicians and environmentalists is rising sea levels. Now, a new study has found that polar ice sheets are melting even faster than previously believed. The study was published this week in the journal Nature and the scientists – from Princeton and Harvard – say that just a two degrees Celsius rise in global temperature could lead to disastrous outcomes. They say that a one-meter rise in sea level would immediately affect 145 million people around the world. And coastal areas would be particularly vulnerable.
To get a picture of what is at stake in Copenhagen and how the negotiations could have a direct impact on the ground, we go to Lagos, Nigeria. The country's economic capital has been identified as one of the most vulnerable coastal cities in the world. Amidst this danger the city's population – especially at the ocean front –  continues to soar. Sam Olukoya reports.
With key elements stripped from bill, progressive Democrats face decision on health care
In health care on Capitol Hill, the public option is now off the table after it was scrapped earlier this month to appease conservative members of Congress. And critics of the Senate bill, including Howard Dean, are saying that the real winners are the insurance companies. Now, progressive Democrats are deciding which way to go – and what can be salvaged from the health care bill. FSRN's Karen Miller has more.
Scientists recommend Congress take action on health safety in farm industry
In the farm industry, antibiotics aren't only used to treat disease.  In the United States, food animals are routinely treated with antibiotics in order to grow animals fatter and faster.  Now, scientists are finding that these practices on farm animals are the cause of some illnesses in humans, and they are recommending that Congress take action. FSRN's Matt Pearson reports.