April 6, 2009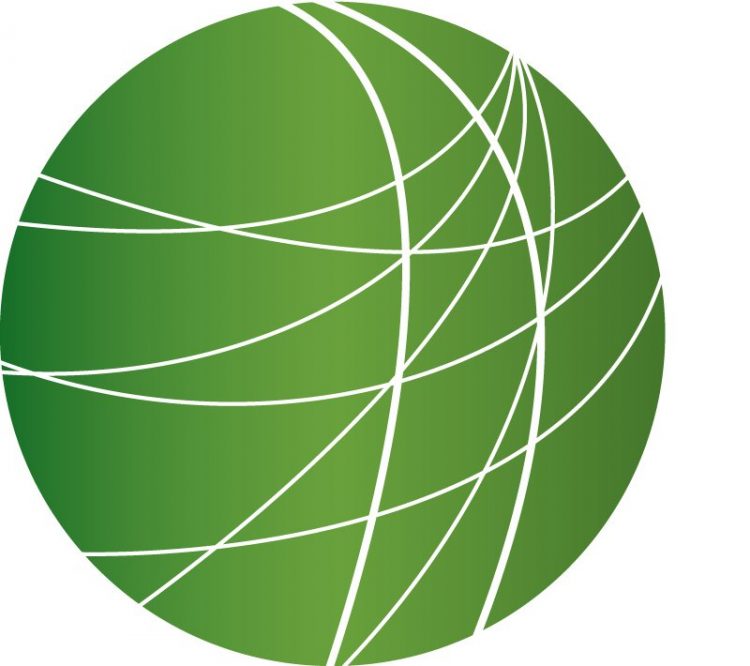 No formal response to North Korea's controversial rocket launch
Obama vows U.S. will lead movement to rid globe of nukes
Europe wary of Obama's plans for escalating military effort in Afghanistan
US assault weapons used in narco cartel violence
HEADLINES
US Supreme Court denies Mumia Abu Jamal a new trial
Today, the US Supreme Court refused to grant Mumia Abu Jamal a new trial. Abu Jamal was convicted killing a Philadelphia police officer in 1981 and claims that prosecutors wrongfully excluded potential black jurors based solely on their race – a claim referred to as the Batson claim. Abu Jamal says the Court gave no indication of the basis on which they denied his appeal.
"There's no order, other than my name is on a list of Cert Denied. If it is the Batson issue, then it just shows you that precedent means nothing , that the law is politics by other means, and that the Constitution means nothing, that  a fair jury means nothing."
The 3rd U.S. Circuit Court of Appeals in Philadelphia earlier ruled that Abu-Jamal's death sentence is invalid — Pennsylvania has petitioned the high court to reinstate the death sentence — the court has yet to decide on that matter.
Search efforts continue after earthquake in Italy
The search for earthquake survivors in 26 towns and cities in Italy continued today. Diletta Varlesi reports.
Thus far, about 100 people have lost their lives in a major earthquake in Italy's Abruzzo region last night. Another 1500 people were injured and some 30 – 40 thousand are now homeless.  The quake measured between 5.8 and 6.3 — the strongest in the seismically sensitive area in decades. Hundreds of volunteers from civil associations are providing assistance to victims – tent cities are being set up on tennis courts and football fields.  Entire towns have been leveled – and many Baroque and Renaissance buildings are reduced to rubble. The Italian Observatory on Earthquakes says multiple aftershocks have been reported and may continue through the night. For FSRN, I'm Diletta Varlese, in Brescia, Italy.
Controversial family law put on hold in Afghanistan
The official implementation of a so-called Family Law in Afghanistan has been delayed – Asma Nemati reports from Kabul.
Many Afghans, along with their western allies, have been outraged by a proposed new Shia family law which will mainly affect women if enacted. The law, which "legalizes" marital rape, according to the UN, goes against sexual consent between married couples, implicitly approves child marriage and limits women leaving home without the consent of the husband. The Shiite Personal Status Law was signed last week by President Hamid Karzai. Today, the Ministry of Justice put it on hold for further review. Critics say that Karzai signed the law in a bid to win the Shia minorities' votes in time for upcoming elections on august 20. According to its supporters, the law actually provides more rights for women compared to the existing civil law. For example, a Shiite woman is able to divorce her husband if he is not able to financially provide for her. Asma Nemati, FSRN, Kabul.
NASA says arctic ice layer thinnest ever
NASA today announced today that the amount of sea ice cover in the arctic is at it's thinnest in recorded history. Andrew Bartholomew reports.
Satellite data shows older, thicker ice is being replaced with newly formed ice, which is thinner and more likely to melt during the summer.  This is an alarming trend, according to Walt Meier, with the NASA-funded National Snow and Ice Data Center in Colorado.
"Ice cover plays a key role in the climate and the thicker ice particularly is very important because it's the thicker ice that survives the summer and stays around to reflect that summer sunlight and it's the thinner ice that melts away, revealing the darker ocean that absorbs that sunlight."
Sunlight absorption results in ocean warming, affecting circulation patterns and impacting weather systems throughout the world.  Meier says thick, multi-year ice now comprises a record low ten percent of total ice coverage.  Some scientists predict we could see an ice free summer in the Arctic within the next decade.   Andrew Bartholomew, FSRN.
Coordinated bombs explode in India's Assam region ahead of Singh visit
A series of bomb blasts today in India's northeastern state of Assam has left at least seven killed and dozens of others injured. Bismillah Geelani reports.
One after another, four bomb blasts rocked Assam this afternoon leaving at least seven dead and more than 60 wounded. The first blast occurred in a crowded market place in the state capital of Gowahati killing five, including a child, on the spot. One of the bombs exploded in the Dhubri district along the India-Bangladesh border. The serial bombing comes a day before Prime Minister Manmohan Singh is due to address a political rally in Gowahati as part of his election campaign. The Assam police suspect that the United Liberation Front of Assam — or ULFA — is behind the attack. ULFA is the largest militant group in the region fighting for an Independent state for the ethnic Assamese. But the group has not yet claimed responsibility for the bombings. Bismillah Geelani, Free Speech Radio News, New Delhi.
Alleged Nazi war criminal may yet be deported to Germany to stand trial
A U.S. immigration judge today overturned a stay of deportation for suspected Nazi war criminal John Demjanjuk. Saying his court was the wrong venue to issue a stay, the judge opened the door for his deportation as early as this week to stand trial in Germany.   Denjanjuk is accused being an accessory to 29,000 counts of murder while he was a guard at Poland's Sobibor death camp in 1943. Demjanjuk intends to appeal.
FEATURES
No formal response to North Korea's controversial rocket launch
World leaders have failed to reach a joint response to North Korea's rocket launch on Sunday. Japan called for an emergency session of the United Nations Security Council claiming its security was threatened by Pyongyang's actions – but the hurried meeting yielded little action aside from a pledge to find an appropriate response in the near future. The United States and Japan are now vowing to pursue resolution condemning the Kim Jong-il regime. As Jason Strother reports from Tokyo, a unified response to North Korea's rocket launch may be hard to find.
Obama vows U.S. will lead movement to rid globe of nukes
President Obama pledged that the United States would lead the movement toward a world free of nuclear weapons. In Prague over the weekend, he said the U.S. – as the only nation to have used a nuclear weapon – has a moral responsibility to help eliminate them. FSRN's Tanya Snyder has some of the international community's reaction to Obama's declaration.
Europe wary of Obama's plans for escalating military effort in Afghanistan
At least 36 people are dead as a result of half a dozen car bombs in and around Baghdad Monday. Four of the attacks struck around open market areas during morning hours; the majority of the car bombs appear to have hit Shiite districts. As of air-time, no group has taken responsibly for the attacks. Meanwhile, President Obama's foreign policy focus continues to be Afghanistan. As he tours around Europe pressing for support, his Ambassador to the region is in Afghanistan meeting with government officials. Washington Editor Leigh Ann Caldwell reports that there is popular support for diplomacy and aid, but European nations are wary about escalating a military war.
US assault weapons used in narco cartel violence
Both the Department of Justice and the Department of Homeland Security have recently announced increased efforts to stem the flow of firearms purchased in the US and trafficked to Mexico. Drug-related violence has been raging south of the border for the past 2 years, and high-powered, military style firearms legally purchased here in the States have contributed to record setting homicide levels. Shannon Young has more from Houston, Texas.
LA county adopts homeless as hate crime category
Some state and local governments across the country are looking to add homeless as a category for hate crime protection. But as Dan Fritz reports from KPFK in Los Angeles, cities and counties on the West Coast are taking the lead.