May 27, 2009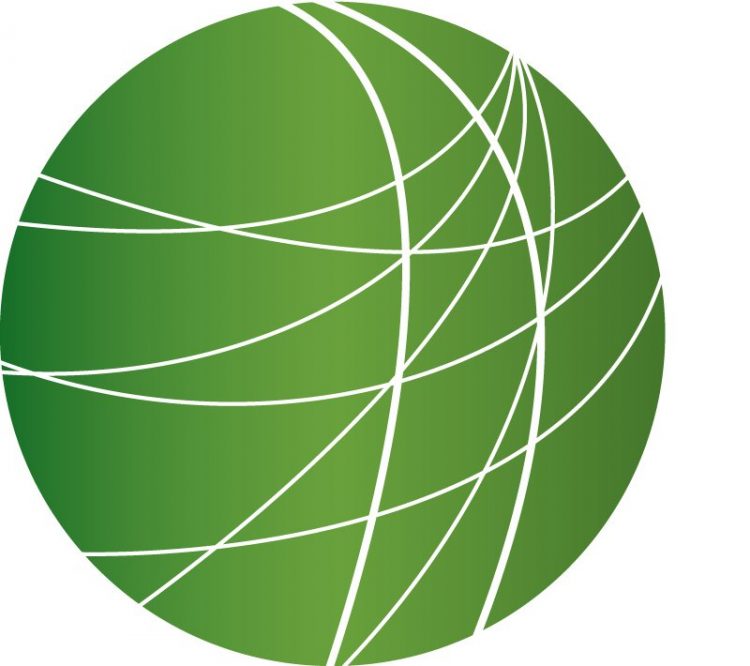 Same-sex marriage supporters demonstrate in San Francisco
Exclusive Drew Barrymore weighs in on California court decision
Georgian media polarized over calls for President to resign
Israeli Parliament moves forward on controversial law
Conservatives will face tough time fighting Sotomayor's appointment
Human rights activists demand Obama cut funding to Philippine troops
HEADLINES
Bomb blast in Lahore leaves hundreds injured, over 20 dead
A suicide car bomb in Lahore, Pakistan killed 24 people today, including 14 policemen. The blast left over 200 injured.  FSRN's Gabe Mathews reports from Pakistan.
The suicide bombing is the fourth serious attack in Lahore, a city near the Indian border, widely considered to be the country's cultural capitol.  Despite the attacks, violence is a relatively new phenomenon in the city, which is located on the opposite side of the country from Taliban strongholds.  Today's bomb destroyed a police facility and damaged a military intelligence building.  Wasim Akhtar is Member of National Assembly of Mutahida Qaumi Movement Party; the only party that boycotted Swat peace deal. He says he doesn't want to wait until a Swat-like situation emerges in Lahore.  And that the government should immediately begin to take measures to stem the violence, because the Taliban already has some regional support.  No group has accepted responsibility yet, but most critics believe the attack is Taliban retaliation for the government's military operation in Swat.  I'm Nathan Moore reading for Gabe Matthews in Pakistan.
North Korea touts end to Korean War truce
North Korea says the truce ending the Korean War is no longer valid and that it will attack South Korea if the US continues to search its ships.  This, according to North Korea's state-run media.   The threats come in response to South Korea joining an international effort to block ships bound for North Korea carrying nuclear materials.
Unions in Argentina call national strike
A major union in Argentina is on nationwide strike today to demand government protection against the global financial crisis. FSRN's Marie Trigona reports from Buenos Aires.
Members of the Central of Argentine Workers and other union federations shut down Argentina's capital, Buenos Aires and protested nationwide. Protestors want the government to implement measures to protect job security and fair wealth distribution. Claudia Guilera, a social service worker says that salaries for public employees in Argentina fail to cover living costs.
"We the workers end up paying for the crisis, with firings, with salary cuts, with public policies that aren't useful."
Subway workers also joined the protest – shutting down the city's subway lines and demanding that the government recognize an independent grass roots union formed earlier this year. Marie Trigona – FSRN – Buenos Aires
GM moves closer to bankruptcy
General Motors is on the brink of bankruptcy after its bondholders rejected the company's debt exchange offer today.  FSRN's Matt Pearson has more from DC.
In a final effort to avoid bankruptcy, GM offered its bondholders shares in a restructured version of the company in exchange for their debt.  But the bondholders openly criticized the deal, saying they were being treated unfairly. They say GM's offer revealed preferential treatment for the United Auto Workers union, which also holds unsecured debt with the company. With bankruptcy imminent, bondholders plan to dispute the company's restructuring plan in court.  Now GM faces the challenge of reorganizing in the midst of a rapidly changing industry.  Bruce Belzowski is a professor at the University of Michigan's Transportation Institute.
"Now you're starting to look at: what kind of advanced technologies will they be able to put into play to actually meet the requirements that the government is demanding of them by 2016."
The GM board of directors will meet this week to discuss the company's next steps.  As General Motors nears bankruptcy, fellow automaker Chrysler is optimistic about emerging from its own financial troubles. The smaller company, which filed for bankruptcy on April 30th, is expected to finish its court proceedings sooner than expected. The company is awaiting federal approval on its sale to a group that includes Italian company Fiat, labor organizations, and the U.S. and Canadian governments. Chrysler says quick completion of the sale could save hundreds of thousands of jobs and prevent economic shock waves in the Midwest.  Matt Pearson. FSRN. Washington.
Drastic CA budget cuts will hit the poor hard
In the wake of last week's election defeat of measures to raise 5 billion dollars, California Gov. Arnold Schwarzenegger is proposing drastic cuts to social programs. Kellia Ramares has the story.
The Republican governor proposes reducing the AIDS Drug Assistance Program, which provides AIDS medication to the poor, and eliminating the Healthy Families Program, which provides health care to nearly 1 million children from low-income families. Members of the Service Employees International Union have begun a vigil outside the Capitol to protest proposed salary reductions for workers providing in-home care for the elderly and disabled.  Schwarzenegger's most drastic proposal involves saving $1.3 billion dollars by eliminating Cal-Works, a program that primarily helps unemployed single mothers to find jobs. Assembly Speaker Karen Bass, a Democrat, say that cuts across the board should be considered before the wholesale elimination of programs.  The newest deficit estimates show the state is even further in the hole than originally thought. The governor will release plans for another 3 billion dollars in cuts on Friday.  Kellia Ramares, FSRN, Oakland.
FEATURES
Same-sex marriage supporters demonstrate in San Francisco
More than 170 people were arrested in San Francisco Tuesday for blocking intersections, as they protested California's Supreme Court decision upholding the ban on same sex marriage. Attorneys have already filed a federal lawsuit to overturn the state ban. And as Africa Jones reports, LGBT groups in San Francisco aren't only protesting against the court's decision, they're also stepping up the fight to make same sex marriage a reality.
Exclusive Drew Barrymore weighs in on California court decision
Thousands of people also demonstrated in West Hollywood last night against the California's Supreme Court's ruling. A crowd gathered at a stage to hear speakers rally same sex marriage supporters, as an enormous mass of people assembled at the corner of Santa Monica and San Vicente. Among them was actor and producer Drew Barrymore – who spoke with FSRN's Aura Bogado, and said she would do whatever it takes to make sure same sex marriage is finally honored in the state of California.
Georgian media polarized over calls for President to resign
From demonstrations in California, we turn to protests in the country of Georgia –which have kept that nation's parliament shuttered for more than six weeks, as demonstrators attempt to force the resignation of President Mikhail Saakashvili.  Tuesday saw tens of thousands take to the streets in numbers not seen since protests began on April 9. But the polarization between political forces is also being played out in the country's national media. The three major television stations are now firmly pro-government and the two smaller opposition channels only reach the capital city Tbilisi. In the early hours of Monday morning, an unknown assailant threw a hand grenade at the studio of the pro-opposition station Maestro TV. Politicians allied with the president immediately dismissed the possibility of a political motive, angering the station's owners and producers.  Meanwhile, at national broadcaster Imedi Television, some 64 employees have signed a petition decrying what they as pro-government censorship being enforced by the station's management.  As Jacob Resneck reports, the struggle over Georgia's mass media is an integral battle for political control of this small but strategic former Soviet republic.
Israeli Parliament moves forward on controversial law
Hundreds gathered outside the Israeli parliament today, in protest of a first round of reading of a controversial bill passed Wednesday. If ratified, the law would make it illegal to even question Israel as a strictly Jewish state. Ghassan Bannoura has more.


Conservatives will face tough time fighting Sotomayor's appointment
Conservative groups are already staging their fight against Supreme Court Justice Nominee Sonia Sotomayor. They're pointing to comments the Judge made at two conferences: one at Duke University, where conservatives interpret that Sotomayor indicated that policy is made on the Court of Appeals; the other at UC Berkley when Sotomayor indicated a Latina would often reach a better decision than a white male when it comes to determining race and sex discrimination cases. But as FSRN's Leigh Ann Caldwell reports, conservatives might have a difficult time opposing her legal decisions – as they are far from radical.
Human rights activists demand Obama cut funding to Philippine troops
A Los Angeles activist has been released after being held captive by armed assailants for nearly a week in the Philippines. She was freed along with two others – all three were on a medical mission in the country's northern region. Human rights activists claim the assailants are government troops, and are now demanding the Obama administration withdraw support for the Philippine regime. FSRN's Leilani Albano reports.