May 6, 2009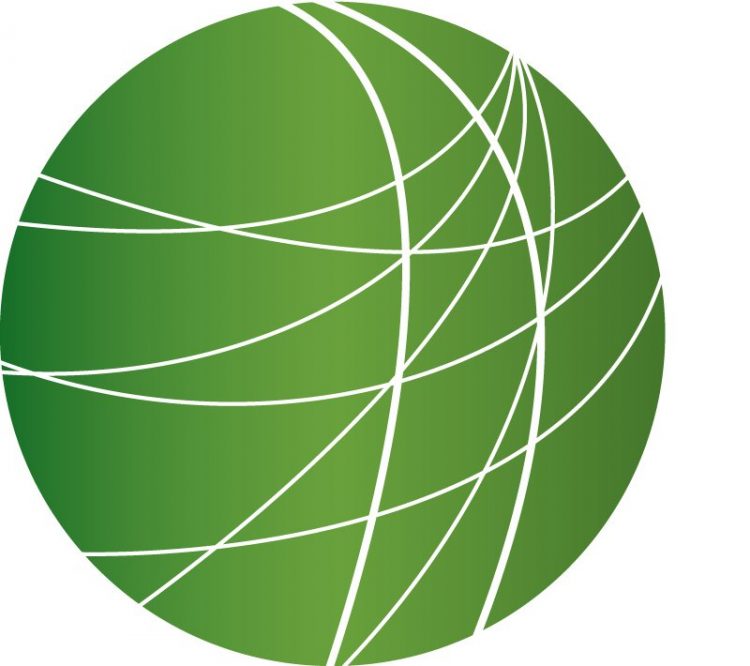 Sebelius testifies on health care reform
Las Vegas schools aims to meet homeless children's needs
A look at Nepal's political crisis
Israel issues more demolition orders for Palestinian homes
The debate over Rio de Janeiro's shantytown music
HEADLINES
Maine becomes 5th state to legalize same-sex marriage
The Governor of Maine today signed legislation legalizing same-sex marriage.  The state becomes the fifth to do so.  Governor John Baldacci had not indicated if he would sign the bill.  He had previously supported civil unions, but opposed same-sex marriage.
Obama expresses concerns over growing threat of Taliban in meetings with Pakistan and Afghanistan
President Obama today hosted White House meetings with the presidents of Afghanistan and Pakistan, two countries seen as crucial to U.S. security concerns.  This comes in the wake of US-led air strikes in Afghanistan where as many as 100 civilians were killed.  At the DC meeting today, Secretary of State Hillary Clinton addressed the loss of life.
"We deeply regret it.  We don't' know all of the circumstance or causes.  And there will be a joint investigation by your government and ours."
Obama encouraged the leaders of the neighboring countries to set aside a history of mistrust and coordinate efforts against emboldened Taliban forces in the region.  FSRN's Matt Pearson reports.
President Obama today began touchy diplomatic talks with President Asif Ali Zardari of Pakistan and President Hamid Karzai of Afghanistan. The immediate goal is to address the growing strength of Taliban military operations in both countries, especially along the border.  Kamran Ali, Associate Professor Anthropology and Middle Eastern Studies at the University of Texas at Austin, hopes these talks will be an opportunity to reinforce democratic institutions and increase education and economic opportunity for the people of the region.
"To address the issue of social economic plight, of employment, of housing, of better health services, of literacy…these are the issues that in the long term would help even the security concerns of the United States."
These talks come on the heels of heavy fighting in the Swat region of Pakistan, where peace talks between the Taliban and military have fallen apart.  Matt Pearson.  FSRN.  Washington.

Roxana Saberi ends hunger strike
Roxana Saberi is no longer on hunger strike in Iranian prison.  The announcement from her father comes less than a day after the country's authorities said the imprisoned Iranian-American journalist would get her day in appeals court next week.  According to her father, Saberi had been on hunger strike for 2 weeks in protest of her conviction for espionage.  The closed trial lasted for less than an hour, and Saberi told her family she was tricked into making incriminating statements.  Iran says the appeals court proceedings will be open to members of the Iranian bar.

Deadly blast in India blamed on Maoist rebels
A special court in Mumbai today issued eighty-six charges against Ajmal Amir Kasab.  He's allegedly the lone survivor of the 10 militants who killed nearly 200 people in Mumbai last November. The charges include waging war against India and murder, to which Kasab pleaded not guilty.  In other news from the country, a land mine attack by Maoist militants left at least 11 dead in a central Indian state. Free Speech Radio News reporter Bismillah Geelani has more.
Seven police and 4 civilians are among the dead in today's land mine blast, triggered by the Maoist militants in Dantewada district of Chattisgarh. Authorities say the explosion took place when a vehicle carrying the policemen hit the mine.  Ten died on the spot.  The attack comes a day ahead of the fourth round of polling in the general elections. The Maoist rebels have called for an election boycott and have stepped up their attacks on security forces.  At least 25 people, mostly policemen have, been killed in the last 3 weeks. Bismillah Geelani, Free Speech radio News, New Delhi
Zimbabwe activists released on bail following international outcry
A Zimbabwean court today granted liberty to human rights campaigner Jestina Mukoko and 12 other activists, a day after the group was formally indicted and taken back into custody. FSRN's Davison Makanga reports from Southern Africa.
The activists' release follows wide condemnation of Zimbabwe's government by human rights groups. Jestina Mukoko will face trial in July on charges of trying to overthrow President Robert Mugabe's government.  Three more activists are still in custody after state prosecutors opposed their bail application. Among them is freelance journalist Shadreck Manyere who is facing terrorism charges.  A lawyer for the group has applied to the High Court to have the remaining trio released on bail.  Meanwhile, the Movement For Democratic Change has issued a five-day ultimatum to principals of the coalition government to resolve outstanding issues. The party accuses President Mugabe of dragging the appointment of ambassadors and other key government officials. Davison Makanga, FSRN.
Activists say no to Canadian-Colombian Free Trade deal, citing human rights violations
The Canadian government is on the verge of signing a free trade accord with Colombia, and today, human rights advocates across the country are raising their concerns. In the US, President Obama has been opposed to a similar accord, but some fear that if the decision goes through in Canada, it could help tilt the scales in the United States. Aaron Lakoff has more from Montreal.
A delegation of nearly 150 people descended on Parliament Hill in Ottawa today to voice a clear message to Stephen Harper's Canadian government: no to the proposed Free Trade Accord between Canada and Colombia. They are concerned that such an accord could give a green light to Colombian President Alvaro Uribe to carry on with human rights abuses against labor activists, indigenous people, and peasants. Laila Celis, a political refugee from Colombia now living in Canada, is worried about the impact that such an accord could have on the Obama administration.
"If there are other countries that legitimize the Colombian state, who say we are fine with signing accords with Colombia, it could be used as an argument to push for the ratification of an accord in the United States."
The legislation of the accord was introduced into the House of Commons in Ottawa on March 26, giving opposition parties 21 working days to debate it.  A vote is imminent. Aaron Lakoff, FSRN, Montreal.
FEATURES
Sebelius testifies on health care reform
Newly sworn in Health and Human Services Secretary Kathleen Sebelius appeared before her first Congressional panel to discuss health care reform today.  She was confronted with the difficulty of forming consensus on the politically thorny issue. She testified one day after eight single-payer advocates were arrested on Capitol Hill. Washington Editor Leigh Ann Caldwell reports.
Las Vegas schools aims to meet homeless children's needs
The National Center on Family Homelessness reports that nearly one of every 50 American children is homeless, living on the streets, in cars, motels or substandard housing. As the recession deepens, school districts around the country have been reporting spikes in homelessness. Because of their chaotic lives, homeless children are far more likely to suffer from emotional problems, fall behind in their schoolwork and eventually drop out of school. As part of our "Getting By" series, FSRN's Marc Dadigan reports on how one Las Vegas elementary school seems to have found a way to help children and their families meet their needs.
A look at Nepal's political crisis
Nearly a year to the date that Nepal declared itself a federal democratic Republic, the country is facing a governance crisis. Maoist Prime Minister Pushpa Kamal Dahal, known as Prachanda, resigned Monday. The president called yesterday for a new consensus government by the end of this week. Norman Stockwell and Steve Mikesell report.

Israel issues more demolition orders for Palestinian homes
The Israeli Jerusalem Municipality issued more demolition orders this week for homes owned by Palestinians in Jerusalem's old city, and the area around it. Palestinians make up about 30 percent of the Old City's residents, and despite a UN call for Israel to end these demolitions, it appears Israel will push forward and destroy the homes. FSRN's Ghassan Bannoura is in Bethlehem.
The debate over Rio de Janeiro's shantytown music
Funky is the kind of electronic music that emanates from Rio de Janeiro's favelas, or shantytowns. It's estimated that in Rio alone, the funky music industry generates more than $4.5 million dollars each month. Critics, however, deride funky's lyrics for glorifying crime. But as Zoe Sullivan reports, community activists in the city are working to legitimize funky as a cultural movement and to create space within the music to address social issues.