July 17, 2009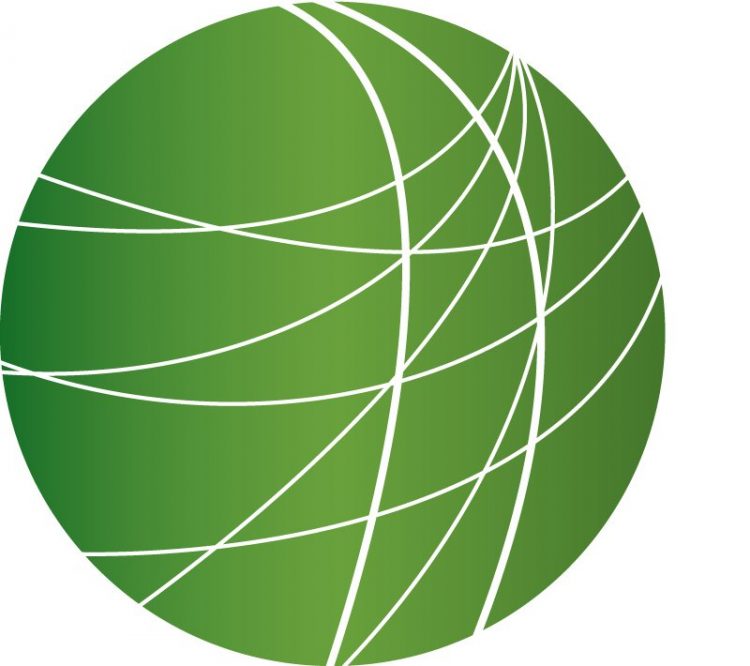 Politicians fight over funds for war planes
Nicaragua celebrates the Sandinista revolution
US Drone attack in Pakistan; militants attack UN worker
Activists push for changes in Illinois Tams supermax prison
NAACP celebrates 100th birthday with Obama speech
HEADLINES
Protests revived in Iran as former leader speaks out
Protests in Iran continued this week as opposition leader Mir Hossein Mousavi announced he plans to form a new reform party to challenge the conservative government.  Today, Mousavi's most prominent clerical supporter, Ali Akbar Rafsanjani spoke before tens of thousands at the country's largest Friday prayer gathering in Tehran.  State security forces fired tear gas to disperse the protesters.  Rafsanjani rallied the crowd, calling for tolerance, dialogue and the release of detained protesters.
Reporters Without Borders says at least 8 Iranian photographers and cameramen have been arrested – five of those arrests happened within the past week.   And yesterday the whistleblower website WikiLeaks announced that Iran has blocked its citizens from accessing the site.  In a release, WikiLeaks administrators said, "In censorship terms, the blocking of WikiLeaks is Iran's Berlin wall moment; it is not an attempt to keep enemies out, rather, it is an attempt to lock Iranians in."
Deadly bombs damage two hotels in Indonesia
This morning, two bombs exploded at hotels in the Indonesian capital of Jakarta.  Both the Marriott and Ritz Carlton were targets, and Bloomberg is reporting from the scene that the streets surrounding the buildings are littered with blood and glass shards.  At least 8 people were killed in the blasts – and more than 50 injured, among them approximately 8 Americans according to the US State Department.
Planned Honduras mediation talks uncertain
Thousands of protesters are once again in the streets of Honduras ahead of planned mediation talks between the coup government and ousted president Manuel Zelaya.  Mediation talks scheduled tomorrow in Costa Rica have been encouraged by the US.  But whether those talks will actually happen still remains to be seen.  Venezuelan president Hugo Chavez announced that Zelaya is going to attempt to return to the troubled country on Friday.  And now Chavez and other leftist Latin American leaders are once again accusing the US of stalling and backing the coup government.
US say international victims of domestic violence can seek asylum
The Obama Administration has signaled a possible shift in immigration law, theoretically allowing survivors of severe domestic and sexual abuse to obtain asylum in the United States.  FSRN's Ann Raber reports.
The new policy reverses a Bush administration position that maintained women from countries where domestic and sexual abuse is tolerated are not a "persecuted group."  The Administration argued that domestic abuse is a family or private matter.
The change is a response to a case filed in immigration appeals court in San Francisco.  In that case, a woman from Mexico is requesting asylum, saying she fears she will be murdered by her husband if she returns to her home country.  Obama administration lawyers say asylum for the woman is a possibility. This represents a stark shift from the Bush era.  In the same case last year, lawyers argued that the woman did not qualify for asylum under American law.
Human rights groups have welcomed the change, but they are cautious. Even under the new policy, a woman must provide evidence of the abuse and lack of recourse in her own country. The shift in policy does not apply to women attempting to escape female genital mutilation.  Ann Raber, FSRN.
Health legislation clears another committee hurdle
Two more Congressional committees have now passed a version of massive health reform legislation.  The House Education and Labor Committee and the House Ways and Means committees both passed the House version this morning.  Obama is pushing Congress to pass a version of the Health Care bill before the summer recess in August.  Speaker Nancy Pelosi said today that the House was on schedule to meet that goal.
"Goals that we have are universality, affordability and accessibility.  And we want to do this in a way, as we continue to lower costs and strengthen the package.  As America's Affordable Health Choices Act moves through the legislative process, we continue to build more momentum."
The House version of the bill includes a public option.
Obama Administration overturns controversial logging plan in Oregon
Conservation groups are applauding Interior Secretary Ken Salazar's announcement that he's scrapping a Bush Administration plan to increase logging in Oregon. FSRN's Rachael McDonald reports.
The Western Oregon Plan Revision or WOPR, was a response to a timber industry lawsuit and would have more than tripled logging in federal forests. Josh Laughlin is with the Eugene-based Cascadia Wildlands, a conservation group that has been fighting the WOPR since its inception.
"We believe this is a great first step toward creating lasting policy that will permanently protect iconic old-growth forests that remain here in western Oregon."
Plans for increased logging under the WOPR moved forward in part because of reductions in spotted owl protections pushed through by the Bush Administration.  In explaining the decision to overturn the controversial logging plan, Interior Secretary Ken Salazar said it would not stand up to legal challenges under the endangered species act.  Rachael McDonald, FSRN, Eugene.
FEATURES
Politicians fight over funds for war planes
Politicians in Washington are fighting over funding for F-22 fighter jets and other military hardware the Pentagon says it doesn't need.  Lawmakers, especially those with defense contractors in their districts, want to keep funds for the planes, while President Obama stakes out a new position on military contractors. FSRN´s Tanya Snyder reports.
Nicaragua celebrates the Sandinista revolution
In Nicaragua, people are celebrating the 30th anniversary of the Sandinista Revolution.
Thirty years ago Nicaraguans overthrew one of the longest and bloodiest dictatorships in the world, which was headed by the Somoza family and their feared National Guard.  The Sandinista revolution was brought about by the activities of guerrilla fighters and political activists in the 1970s and more than 50,000 people gave up their lives, before the Somoza dictatorship was toppled on July 19, 1979.
The Sandinista government implemented land reform for over a million people and it reduced illiteracy from 50% to 12%, while opening the door for the participation of women in several aspects of Nicaraguan life.  FSRN reporter Nan McCurdy has more from Managua.
US Drone attack in Pakistan; militants attack UN worker
In Pakistan's North Waziristan tribal region today, a suspected US drone fired a missile at a house in Gariwam village, killing at least four. A local security official told Agence France Press that those killed worked for militant leader Baitullah Mehsud.
The United States has continued the controversial attacks in an attempt to kill Taliban and al Qaeda militants, but Pakistani government officials publicly condemn the strikes as a violation of the country's sovereignty, while tribal people have protested the civilian deaths that often accompany the bombings.
Also today, in the Khyber region, militants blew up NATO tanks in both Jamrud and Landikotal. The attacks killed at least one civilian.
The violence continues during the first phase of the government program to return displaced people to their homes. Many civilians are returning reluctantly to places like Buner and Swat, where fighting between the military and militants continues.
Thursday, a UN humanitarian was shot dead by armed men at an internally displaced persons camp outside of Peshawar.  Zelle Usman was a Pakistani citizen and one of the most senior national staff for the UN High Commissioner for Refugees.  Ron Redmond is a UN Refugee Agency spokesperson.

"In an address at the UN Security Council the high commissioner noted that the humanitarian personnel work in the most dangerous places in the world, they risk their own lives in an effort to help vulnerable populations to protect theirs, and ensuring staff security must be a top priority for every organization in the UN system as a whole, yet the deliberate targeting of humanitarian workers has increased"
This is the third killing of a UN humanitarian worker in Pakistan this year. Some three million people have been displaced from the violence, and humanitarian workers say it's one of the largest migrations since the Rwandan genocide.
Activists push for changes in Illinois Tams supermax prison
Tams Year Ten, is a group of activists that seeks to reform the Tams super-max prison in Southern Illinois.  The group held a prayer vigil yesterday in downtown Chicago to recognize the life of Robert Foor, a Tam´s inmate who recently passed away.  FSRN'S Ellen Pierson reports.
NAACP celebrates 100th birthday with Obama speech
The NAACP celebrated its 100th anniversary this week, as it staged its annual convention in New York. This year´s meeting was marked by emotive speeches from African American leaders like Attorney General Eric Holder and reverend Al Sharpton.  President Obama spoke of the organization´s impact on American society.

"Because of what they did, we are a more perfect union. Because Jim Crow laws were overturned, black CEOs today run Fortune 500 companies. Because civil rights laws were passed, black mayors, governors, and Members of Congress serve in places where they might once have been unable to vote. And because ordinary people made the civil rights movement their own, I made a trip to Springfield a couple years ago – where Lincoln once lived, and race riots once raged – and began the journey that has led me here tonight as the 44th President of the United States of America."
The NAACP was founded in 1909 as a response to voting registration laws that were preventing African Americans from voting in southern states. In the mid-twentieth century, the organization fought legal battles to end discrimination in schools and to improve employment opportunities for African Americans.
Some Critics of the NAACP say that its focus on discrimination makes it an outdated organization today, in a society where discriminatory laws no longer exist.  But President Obama said that while there is less discrimination today than at any time in American history, it is still a relevant problem
"The pain of discrimination is still felt in America. By African-American women paid less for doing the same work as colleagues of a different color and gender. By Latinos made to feel unwelcome in their own country. By Muslim Americans viewed with suspicion for simply kneeling down to pray. By our gay brothers and sisters, still taunted, still attacked, still denied their rights."
Obama also talked about the new challenges facing the NAACP and other organizations that seek to abolish racial inequalities.

"Prejudice and discrimination are not even the steepest barriers to opportunity today. The most difficult barriers include structural inequalities that our nation's legacy of discrimination has left behind; inequalities still plaguing too many communities and too often the object of national neglect."
The NAACP currently focuses on several social and economic issues, including improving African Americans access to health care and a quality education.  As the financial crisis unfolds, the NAACP has launched lawsuits against several major banks, accusing them of steering African American borrowers into costly sub-prime mortgage loans.
Beirut women launch pink taxi service
Transport in Beirut is quite a challenge. Traffic is heavy in Lebanon´s capital and transportation options few.  And if you're a woman it can be even harder. The taxi service there is dominated by male drivers who are notoriously unregulated. So getting a cab is an option most women avoid, especially at night.  But things are now changing.  FSRN´s Don Duncan has more from Beirut.