September 30, 2009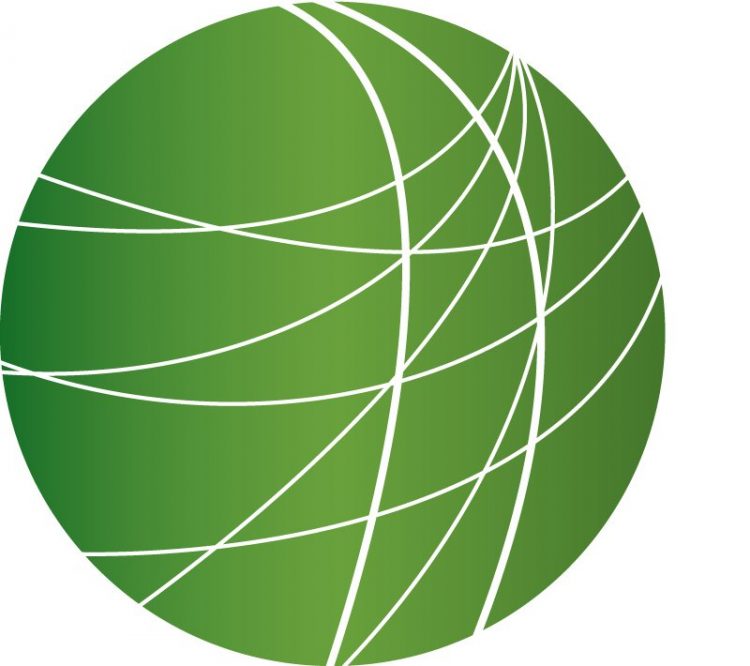 Earthquake kills 75 in Indonesia; Tsunami hits Samoa islands
After wrecking the Philippines, Tropical Storm Ketsana advances through Vietnam
Iraq General Odierno says obstacles to US troop scale-down remain
US Senate calls for 20 percent cut in greenhouse emissions
AIDS campaign featuring Hitler stirs controversy in Germany
HEADLINES
SCOTUS to take up 2nd Amendment and Patriot Act cases
The US Supreme Court announced a slew of cases it plans to consider in this year's session… Among them a clarification of Miranda rights and the racial make-up of juries, a look whether the Sex Offender Registration and Notification Act can be used retroactively to prosecute criminals, and whether a former Somali Prime Minister currently living in Virginia can be tried in US court for perpetrating alleged human rights violations in Somalia.
The court also agreed to hear two high-profile cases – one dealing with the Patriot Act and another the Second Amendment.  Shuhei Nakayama has the details.
The US Supreme Court says it will assess a portion of the Patriot Act that prohibits US residents from donating money or resources to support terrorist groups.  The provision has been condemned by civil rights organizations that argue it is too vague and could block various peaceful and nonviolent activities, such as human rights training.  The Obama Administration claims the law has been a "vital part of efforts to fight terrorism."
In another case, the Court will decide whether local and state governments can ban the possession of handguns.  The case stems from a Chicago gun-rights group who opposes the gun ban in that city, saying it violates the Second Amendment.  Last year, the court ruled that a handgun ban in federally controlled Washington, DC violated the Constitution.  This case will determine if the Second Amendment applies to state and local laws.  Both cases will be argued next year.  Shuhei Nakayama.  Free Speech Radio News.
Obama announces $5 billion in medical research stimulus
The Obama Administration has announced medical research in the US will receive a $5 billion dollar federal stimulus boost.  Through the National Institutes of Health, more than 12,000 grants have been awarded to projects around the country.  President Obama spoke this morning at the NIH, calling this the single largest boost to bio-medical research in history.  About 1/5 of the money will go to researching the genetic causes of cancer.
"Through the Recovery Act, the NIH is expanding the cancer genome atlas, collecting more than 20,000 tissue samples to sequence the DNA of more than 20 types of cancer.  And this has extraordinary potential to help us better understand and treat this disease."
The President said the grants also provide the largest single infusion of money into autism research.

Activists mobilize to oppose Chicago Olympic bid
While Chicago city officials, the President and First Lady travel to Copenhagen this week to make bids to bring the 2016 Summer Olympic games to Chicago, not everyone in the city is excited by that prospect.  Organizers are mobilizing to oppose the bid, which they say will leave the city in debt.  Mitchell Szczepanczyk has more from Chicago.
On Tuesday night, three hundred people protested outside Chicago City Hall to oppose Chicago's bid to host the 2016 Summer Olympics.  Recent surveys show more than half of Chicagoans oppose the bid, fearing that public funds for schools, housing and transportation services could get cut to raise the billions of dollars necessary to put on the massive sporting event.  Police arrested six people during the event.
Organizers have launched the tongue and cheek website chigoansforrio.com to point out budget overruns past Olympic host cities have had to burden.  The authors quip, "Just let Rio host the 2016 Olympics.  We don't mind.  Honest."
In addition, the group No Games Chicago has also sent delegates to Copenhagen where on October 2 the International Olympic Committee will make its final decision for the venue of the 2016 Olympics.  Tokyo, Madrid and Rio de Janeiro are also vying for the bid.  Mitchell Szczepanczyk.  FSRN, Chicago.
Military junta in Guinea bans demonstrations
Crisis continues in the West African country of Guinea today, after crackdowns on anti-military protesters Monday left more than 150 people dead.  Today the country's military leader, Captain Moussa Dadis Camara, banned all 'subversive" public gatherings.  He said the military would investigate the killings from earlier this week, as well as prosecute opposition leaders who he claims incited the violence.  The government says only around 57 people were killed in clashes Monday, despite the much higher death rates reported by human rights groups.  Camara took control of Guinea last December during a military coup.  The recent protests were sparked by speculation that the military leader will be a candidate in the upcoming national elections.
Palestinians negotiate prisoner release with Israel
In Gaza today, Israeli warplanes bombed a number of underground tunnels, wounding six people.  Israel says the attack was in response to homemade rocket fire from Gaza into nearby Israeli areas Tuesday night.  Despite the violence, there's been progress on the diplomatic front.   Israel says it will release 20 female Palestinian prisoners this Friday in return for a video tape, proving that a Hamas-captured Israeli soldier is alive.  FSRN's Rami Almeghari reports from Gaza.
Among the women to be released by Israel are four members of Hamas and five from Fatah, according to Israeli media reports.  The detainees are all at least two thirds through their prison terms.  Hamas officials say a German mediation team brokered the release.  Negotiations first began three years ago when Hamas captured Israeli Corporal Gilad Shalit during a raid.
In other diplomatic news, Palestinian sources say a national unity deal between Hamas and Fatah is expected by the end of October.  The exiled leader of Hamas, Khaled Mash'al, met Monday with Egyptian mediators.  He told an Egyptian paper he wants to move towards reconciliation.  A main point of contention right now is when elections should be held.  Fatah wants elections in January 2010, but Ayman Taha, a spokesperson for Hamas in Gaza, says they may need to be postponed further.
"We want elections to be held in due time, but only after there is agreement over all issues."
Despite the conciliatory gestures by the exiled Hamas leader, Fatah is concerned that his words will not be backed up by actions. Rami Almeghari, FSRN, Gaza.
FEATURES
Earthquake kills 75 in Indonesia; Tsunami hits Samoa islands
In the past 72 hours several major natural disasters have killed hundreds of people and destroyed thousands of buildings and homes.  In Indonesia, a 7.6 magnitude earthquake hit early this morning near the city of Padang, on the island of Sumatra. At least 75 people are dead and officials say thousands could be trapped under the rubble.  At least one shopping mall and two hospitals collapsed.
This follows another earthquake with an 8.0 magnitude that struck near the South Pacific island nations of Samoa and Tonga and the US territory of American Samoa.  The quake triggered a massive tsunami that killed an estimated 100 people, including more than 30 people in American Samoa. President Obama addressed the disaster earlier today.
"My deepest sympathies are with the families who have lost loved ones and the many people whose lives have been affected by the earthquake and the Tsunami. To aid in the response I´ve declared this a major disaster, to speed the deployment of resources and FEMA, the Federal Emergency Management Agency is working closely with emergency responders on the ground and the coast guard is helping to provide immediate help to those in need.  We also stand ready to help our friends in neighboring Samoa and throughout the region and we´ll continue to monitor the situation closely as we keep the many people who´ve been touched by this tragedy in our thoughts and in our prayers."
Local officials say the death toll could rise in Samoa as more information arrives from remote villages. FSRN spoke with Dr. Jeff Masters from Weather Underground. His website tracks storms and natural disasters around the world.
After wrecking the Philippines, Tropical Storm Ketsana advances through Vietnam
Tropical Storm Ketsana continues to advance. Yesterday it hit Cambodia and Vietnam, where the government reports at least 66 deaths from flooding.  Ketsana killed more than 240 people when it passed through the Philippines last weekend.  Dr. Marinus Gotink works with UNICEF´s office in the Philippines. He just visited some of the hardest-hit areas.
"What one can see right now is that major damage has happened along the waterways. The people described it as a "tsunami came".  In about one hour or less the water levels raised up to four to five meters above the normal levels which means that houses built alongside of the river, bridges, everything was completely destroyed actually. And the water has retreated right now in many places and it left an enormous amount of debris and mud so that there's a cleaning operation going on. There are many poor living alongside of the river in shanty houses and they are trying to rebuild, they are trying to clean up with the very little thing they had. And it's kind of heartbreaking to see how well they keep up their spirits. And these people have lost everything so they need to have something to restart. That's what I saw."
In Vietnam, authorities say they evacuated more than 170, 000 people in preparation for the storm. Ketsana also hit neighboring Cambodia where local authorities have put the death toll at 11.
Iraq General Odierno says obstacles to US troop scale-down remain
On Capitol Hill today, lawmakers heard from the commanding general of multinational forces in Iraq. As a troop withdrawal timeline looms, General Raymond Odierno said many problems remain with the scaling back of US troops.  FSRN's Karen Miller reports.
US Senate calls for 20 percent cut in greenhouse emissions
The US Senate has released its version of climate change legislation. It proposes to cut greenhouse gas emissions by 20 percent by the year 2020. This proposal is the most aggressive yet. FSRN's Leigh Ann Caldwell reports.
AIDS campaign featuring Hitler stirs controversy in Germany
The Ryan White Care Act sunsets Wednesday. Lawmakers on Capitol Hill are working to extend the measure, which helps fund HIV-AIDS treatment for low-income people.  Health care advocates are confident the funding will be renewed, but some are concerned that the current levels of funding aren´t enough.
According to the Iowa Independent, eight states that receive federal funding – including Iowa, Kentucky, Indiana and Arkansas – all have waiting lists for low-income people in need of HIV-AIDS medicine.
Globally, some 5 million people lack AIDS medicine, according to data released today by the United Nations.  However, UNAIDS said the number of people receiving HIV-AIDS treatment has reached 4 million, a tenfold increase over the past five years.
More than 25 million people have died of AIDS since 1981 according to UNAIDS. And with another 33 million people infected with HIV, thousands more die each day.  To raise awareness about these statistics and HIV-AIDS prevention, the German organization Regenbogen, created  a new AIDS awareness campaign, but it has led to an international controversy.  While many say the campaign is certainly shocking, AIDS activists say it's shocking for all the wrong reasons. FSRN´s Cinnamon Nippard reports from Berlin.