December 30, 2009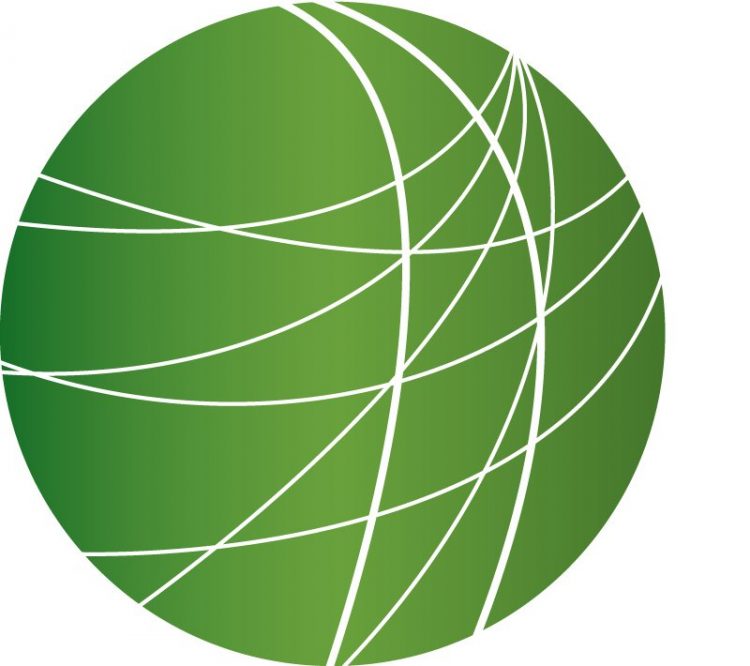 Ruling allows Nigerian villagers to take Royal Dutch Shell to court
Protests in Iran continue despite arrests and calls for crackdown on opposition
Obama signs order to broaden public access to national security information
2009: a tumultuous year for US politics
'Honor Tax' created in Northern California to recognize tribal residents
HEADLINES
Afghan panel finds 10 civilians killed in weekend raid by the US
A government panel in Afghanistan has found that a US attack on Sunday killed 10 civilians, 8 of them school children, instead of a cell of militants as originally claimed by officials.  The US says it has photo evidence that proves those killed were militants.  Today hundreds of Afghans protested the killings.  The UN announced yesterday, the number of civilian causalities in the country increased at least 10% over last year – with nearly 70% of those deaths coming at the hands of militants.
In other news from Afghanistan, an explosion has killed 8 US soldiers in the southeastern part of the country.
Freedom March organizers push for access to Gaza
In Cairo today, activists from dozens of countries continue to mobilize for a New Year's Eve march to the Gaza Strip, despite restrictions placed on them by the Egyptian government.  Organizers say they'll continue pushing to let nearly 1400 people march some 25 miles along the border, rejecting an offer from Egyptian authorities to allow only 100 people into Gaza.  Egyptian police reportedly arrested about 40 Americans at the US embassy today.  In addition to the march, some 400 people with the Viva Palestina convoy are trying to take about 200 trucks filled with humanitarian, medical and education supplies into Gaza.
Israel approves more West Bank settlements
In other news from the region, the Israeli government has informed the High Court of Justice that it will continue construction in a West Bank settlement, a move a human rights group says is illegal even under Israeli Law.  FSRN's Ghassan Bannoura Reports:
The court announcement came in response to a petition filed by the Israeli pacifist group Peace Now.  It asked the government to halt the construction of 15 houses in Kiryat Netafim settlement in the northern West Bank.
The group says the projects lack proper building permits according to Israeli law.
Israel says the zoning plans were filed in 2000, but that the final plans had yet to be approved.  This means, according to Peace Now, the settlement will eventually be able to receive retroactive permits and possibly expand the buildings further.
The Israeli government says this doesn't violate the current 10-month construction freeze in the West Bank that went into effect back in November.  Ghassan Bannoura, FSRN, Bethlehem.
Laos denies international observer access to Hmong refugees
International concern is rising over Thailand's forced repatriation of thousands of Hmong refugees from Laos.  Today the Laotian government said the members of the ethnic group have nothing to fear in their home country, but denied international observers access to those deported.   And as UN Radio's Dianne Penn reports, the UN says more than 150 Hmong among the larger group have already been identified as refugees in need of protection.

United Nations Secretary-General Ban Ki-moon is concerned that the Government of Thailand has gone ahead with the deportation of 158 Lao Hmong refugees to Laos despite appeals not to do so.  He regrets that the deportations have taken place in the face of appeals from the United Nations High Commissioner for Refugees and despite the availability of third country resettlement solutions for those recognized as refugees.  On Monday, Thailand, which has a long history as a country of asylum, deported some 4000 Lao Hmong from two camps in the north and northeast of the country.  Dianne Penn, United Nations Radio.
Federal Taser ruling opens police up to lawsuits
A federal appeals court in California has ruled that victims of improper taser use by police officers can sue police for damages.  Taser use by law enforcement has come under increasing scrutiny after several incidents where officers appear to use excessive force on suspects – one of the most notable was a instance where an officer tased an unarmed 72-year old woman during a traffic stop.  This 9th Circuit court decision says that officers are not entitled to immunity in cases where excessive taser force is used.  A police conduct expert told the LA Times that this decision could prevent police departments from using tasers to combat passive resistance – like cases where peaceful protesters refuse to move.
Wild horse round up begins in Nevada; activists protest
Activists are protesting the roundup of about 25-hundred wild horses from public and private lands in northern Nevada, which they say are unnecessary and inhumane.  Willie Albright reports from Reno, Nevada.
It will take two months gather all the wild horses that will be taken to holding pens for adoption.  Bureau of Land Management officials say the roundup is needed because there are too many wild horses for the rangeland to support.  But critics say cattle are the real problem.  They claim the BLM wants to remove the wild horses so more cattle can graze.  BLM spokeswoman Jo Lynn Worley says that's not true.
"The unfortunate message from some of these concerned people who call themselves advocates for the horse is that there's not going to be any wild horses on BLM public lands and that's totally not the case."
The roundup is part of a plan to remove thousands of wild horses from public lands across the West.  The BLM estimates about 37,000 wild mustangs live in the West.  Half of those live in Nevada.  Protests are planned this week in San Francisco and Chicago.  For Free Speech Radio News I'm Willie Albright in Reno, Nevada.
FEATURES
Ruling allows Nigerian villagers to take Royal Dutch Shell to court
In a landmark ruling, a Dutch court has decided it has jurisdiction to hear a case brought by two Nigerian villagers against the oil giant, Royal Dutch Shell. The Nigerians from Oruma village in the Niger Delta region claim an oil spill from a pipeline damaged their source of livelihood. By the ruling, the court would be able to hear the cases brought by two other villagers concerning similar oil pollution in other parts of the Niger Delta. Oil spills from facilities of western oil companies operating in the Niger Delta are common, but effected villagers are rarely compensated. Sam Olukoya reports.
Protests in Iran continue despite arrests and calls for crackdown on opposition
This week in Iran demonstrations have continued on the streets of major cities. Today, pro-government demonstrators took to the streets, calling for the executions of opposition leaders. On Sunday, an estimated 37 people participating in anti-government rallies were killed across Iran, according to the opposition website Jaras. One of those killed was the nephew of Mir-Hossein Mousavi, an opposition leader and 2009 presidential candidate. In the following days, hundreds of students and activists associated with the opposition have been arrested, including the sister of Nobel Peace Prize winner Shirin Ebadi.
To put this into context, we're joined by Kaveh Ehsani, professor at DePaul University and a co-editor at Middle East Report and the journal Goft-o-gu, or Dialogue, based in Iran.
Obama signs order to broaden public access to national security information
President Obama issued an executive order on Tuesday that revamps the system for protecting national security information.  The order echoes Obama's campaign promise to create greater transparency in government by encouraging government agencies to make information public whenever possible.  FSRN's Matt Pearson reports.
2009: a tumultuous year for US politics
2009 is coming to a close, and today, we're going to take a look back at this monumental year in US politics. It all began with the inauguration of the first black president who had an ambitious agenda.  President Obama's domestic plan has moved forward, although not at the pace he may have hoped. A tumultuous economy, an attempt at health care reform, two wars, and an attempted terrorist attack are likely to define 2009, as are the super Democratic majority and bitter partisan politics. FSRN's Leigh Ann Caldwell reports.
'Honor Tax' created in Northern California to recognize tribal residents
In Northern California, local activists have launched what they're calling an "honor tax."  It's a project organized around the idea of paying a token sum of money to the tribal people who originally occupied the land as a way of opening a dialogue with the area's current residents. FSRN's David Brooksher reports.