June 2, 2009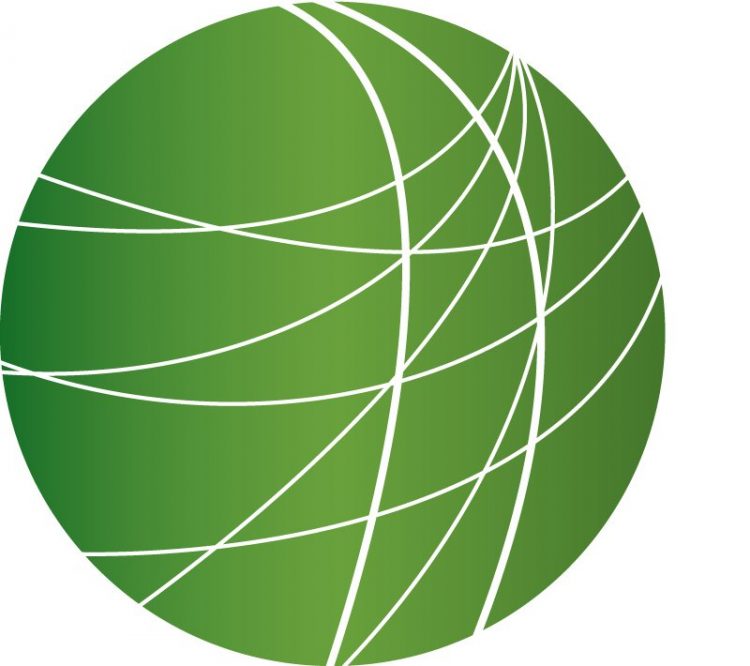 Afghanistan general McChrystal faces congressional hearing
Supreme court justice nominee Sotomayor meets lawmakers on Capitol Hill
Former guerrillas take over in El Salvador
Fifteen years after Rwandan genocide: FSRN speaks to a survivor
UN reviews Israeli abuses in Gaza. Amnesty says Hamas also guilty
Minnesota court reviews dispute over Senate seat
HEADLINES
Britain – Shakeup in Labour Lineup
British Prime Minister Gordon Brown's government appears to be in crisis as his Home Secretary resigns and other cabinet ministers and Labour MPs are stepping down. From London, Naomi Fowler reports.
For the last few weeks, Britain's Parliamentarians have been engulfed in the biggest scandal for decades over allegations regarding abuse of their expenses. Many MPs have tried for years to keep the detail out of the public domain.  But the specifics were finally sold to a newspaper, which has been publishing new allegations daily. While some MPs claimed for mortgages that didn't exist, others claimed public buying an ornamental duck house. The Home Secretary is resigning from the cabinet after revelations about her expenses; the Children's Minister will also not stand again as an MP. Now the Chancellor may also be forced out of the Cabinet over his expense claims. By the end of this political crisis, as many as a third of Britain's Members of parliament from all parties may step down. Criminal charges may well follow. With the European and local elections on Thursday, all the main parties are expected to experience the worst election results in history. Small parties such as the Greens and Nationalist parties are expected to do well. Many believe with a general election only a year away, a challenge for Gordon Brown's leadership may be imminent. Naomi Fowler, FSRN, London.

Hundreds of hostages in Pakistan free
Hundreds of people who were abducted yesterday in Pakistan while traveling in a convoy of mini-buses are free today. The caravan included students from a military run university, teachers and members of their families. Earlier – some 200 of them escaped on their own. Soldiers confronted the Taliban as they moved the remaining 71 students and 9 staff along a roadway bound for South Waziristan. While the militants escaped, all those still held were rescued.
Texas poised to execute 200th person under current Governor
A Texas death row inmate is scheduled to die this evening in the US state most likely to kill — Rachel Clark has more.
At 6pm Central Standard Time Terry Lee Hankins will be the 200th person executed in Huntsville, Texas on Governor Rick Perry's watch.  Hankins was convicted of three counts of murder in the 2001 deaths of his estranged wife and two step children. Since taking office in December 2000, Governor Perry has authorized more executions than any other governor in United States history. Texas has the highest rate of executions in the United States and third highest in the world behind Saudi Arabia and China. Altogether, Texas has executed 437 people since 1982, including 152 under former Texas Governor and two-term president George W. Bush.  Death penalty abolition groups are encouraging individuals to flood Perry's office with faxes, emails and phone calls.  A coordinated series of vigils and protests are also scheduled to take place across the state.  Reporting from Houston, Texas, I'm Rachel Clarke, Free Speech Radio News.
China blocks some internet sites, arrests former political prison head of 20th anniversary of massacre at Tiananmen
China shut down Twitter, Hotmail, and the Huffington Post along with other internet networking sites today in advance of Thursday's anniversary of the massacre at Tiananmen Square. YouTube has been blocked sine March. And, Human Rights Watch said to day that former political prisoner Wu Gaoxing was arrested shortly after the publication of a letter he co-signed describing alleged economic discrimination against dissidents. This week marks twenty years since Beijing ordered the Chinese Army into the Square where thousands of students had peacefully protested for seven weeks. China says 241 were killed – others say thousands may have died.

Advocates of human rights say they are being targeted in Sri Lanka
Two weeks after the Sri Lankan government declared victory over the Tamil Tiger rebels, some say repression simmers — a rights group said today it received a threat and yesterday, a prominent journalist was attacked. FSRN's Ponniah Manikavasagam reports.
After the declaration of victory, analysts say government supporters are angry and are directing their ire at journalists and peace activists who they say supported the rebels during the war. On Monday, Poddala Jayantha — an award winning journalist and activist — was abducted near his house, badly assaulted  and later dumped in the suburb of Sri Lanka's capital — Colombo. He is recovering in hospital today. Dr. Jehan Perera is the Director of the National Peace Council.   
"Now we don't know who had done this but i think it is the duty of the government to ensure that journalists and NGOs have freedom to function within the law express their views freely and do their work."
Pro-government supporters are actively trying to link those who have been critical of the government and its policies with the LTTE rebels. The Centre for Policy Alternatives, or the CPA, is an NGO engaged in good governance and advocacy for peace.  The Centre's director says they received a threatening letter today accusing them of treason. Media groups, journalists and opposition party politicians condemned the attack on the journalist and urged the government to take immediate action to bring the culprits to justice. Ponniah Manikavasagam, FSRN, Sri Lanka.
FEATURES
Afghanistan general McChrystal faces congressional hearing
In Washington DC, the Senate Armed Services Committee held a hearing for Lt. Gen Stanley McChrystal, President Obama's pick to head US forces in Afghanistan.
McChrystal testified about his military past saying he knew of  torture tactics at Abu GHraib. He also warned of more Afghan civilian casualties.  FSRN´s Karen Miller reports.
Supreme court justice nominee Sotomayor meets lawmakers on Capitol Hill
Nominee to be Supreme Court Justice, Sonia Sotomayor, spent the day on Capitol Hill. She met with both Democratic and Republican Senators crucial to her confirmation. Democrats praised her credentials and demeanor.  And while Republicans distanced themselves from incendiary remarks made by conservatives, they withheld judgment. 
Assistant Republican leader John Kyl is also a member of the Judiciary Committee. He says he wants to know if Judge Sotomayor agrees with President Obama's criteria for a judge.
"He said that in 95 percent of the cases judges agree but that in that last 5% there may not be precedent there may not be law that dictates the result. And that's when you have to let your feelings, your preconceived notions, your sense of empathy and other factors enter in. Including whether you want to help the little guy, that's wrong."
Republicans say they will thoroughly examine her record.
Former guerrillas take over in El Salvador
The Central American country of El Salvador, inaugurated a new president Monday. Former journalist Mauricio Funes became El Salvador´s first left wing president in decades.
Before seeking power at the ballot box, Funes´s party the FMLN, fought a bloody civil war against government forces in the 1980s. For some Salvadoreans, this election marks- a turning point in their country´s history.  Karla Aguilar reports from La Libertad.
Fifteen years after Rwandan genocide: FSRN speaks to a survivor
This Thursday, The International Criminal Tribunal for Rwanda will be presenting progress of the genocide trials to the United Nations in New York. As the court continues to try to hold people accountabilty for the genocide, survivors are marking the 15th anniversary of the genocide – a dark period for the world in which many Western countries failed to stop a 100-day slaughter during which one million Tutsis and moderate Hutus were slaughtered, in an attempt to eliminate Tutsis from the tiny East African country.
FSRN´s Tanya Castle sat down with Freddy Mutanguha (moo-tan-goo-ha)  a genocide survivor, who now runs the Gisozi Genocide Museum, in Rwanda's capital, Kigali.
UN reviews Israeli abuses in Gaza. Amnesty says Hamas also guilty
A15-member UN fact-finding mission is in Gaza to investigate human rights violations during the January Israeli attacks on the region.
The mission´s arrival comes a few days after Amnesty International's annual report highlighted a series of Israeli violations early this year.
The Amnesty report also suggested that the ruling Hamas party has committed human rights violations throughout the Gaza Strip. FSRN's Rami Almeghari reports.
Minnesota court reviews dispute over senate seat
The contested Senate race between Republican Norm Coleman and Democrat Al Franken took another step in its long journey toward resolution when it reached the Minnesota Supreme Court on Monday.
The contest and subsequent court cases have now entered their (its) seventh month. On Monday, the High Court heard arguments by attorneys from both sides and will likely spend the next several weeks reaching its decision.
But even after the Minnesota court makes its ruling, the case could still be appealed to Federal Court. Marty Owings reports from St Paul.