June 18, 2009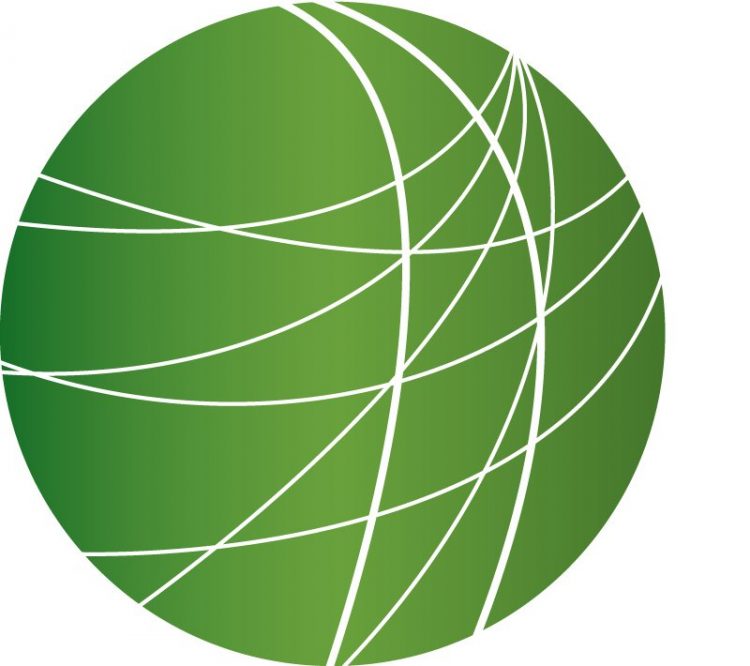 Senate committee wrestles with the costs of health care reform
Treasury Secretary defends plans to regulate financial system
Mass killings over in Darfur says US envoy to Sudan
Human rights in Zimbabwe precarious says Amnesty report
HEADLINES
Romanian families in Northern Ireland go into hiding after string of racially motivated attacks
More than 100 Romanians have fled their homes in Belfast after a string of racist attacks. The cases of racially charged violence in Northern Ireland have risen over the past decade.  And another Romanian home was vandalized just last night.  Naomi Fowler reports:
Reporter:
Although only 1,000 Romanians in Northern Ireland, they tend to be the most disadvantaged and the most visibly different.  Following multiple acts of vandalism and violence, more than 100 Romanians now say they're too afraid to go back to their houses. Some want to leave Northern Ireland altogether. About 20 families and their young children are now in protective accommodation in an undisclosed location.  Dr Robin Wilson lives in the area and studies community relations. He believes it's an unintended consequence of the peace process there:
'It's not a surprise and the underlying culture of intolerance in Northern Ireland has really not been changed at all by the peace process and no serious attempt was made to change it. In fact in many regards what happened was some of the most intolerant political figures in Northern Ireland were placed in positions of real authority as a result.
Campaigners say a coherent strategy for race relations is a low priority and the number of prosecutions for hate crimes is low.  Naomi Fowler, FSRN, London.

Suicide bomb kills Somali security minister
At least 25 people are dead following a blast from a suicide car bomb in Western Somalia.  The country's internal Security Minister died in the attack.  The Somali president is blaming Al-Qaida.  So far, no one has claimed responsibility.
Drone attack kills 12 in Pakistan; local residents flee
Pakistan's army, with the help of a US drone, has launched an attack on a Pakistan Tahreek Taliban command center in South Waziristan.  From Pakistan, FSRN's Gabe Matthews has more.
Reporter:
Two top Taliban commanders Bait Ullah Mehsood and Mullah Nazir operate from South Waziristan, a region along Pakistan's southern border with Afghanistan.  Early Thursday, a suspected US drone attack killed 12 when they hit Mullah Nazir's hide out.  Journalists in South Waziristan fear the number of dead will rise as the rubble is cleared.  No civilians have been reported among the dead. Bait Ullah and Mullah Nazir have recently united forces.  Bait Ullah has claimed responsibility for several attacks in different part of Pakistan.  During the recent fighting, nearly one thousand Pakistani families have left their homes in South Waziristan, and most of them now live in tents or with relatives.  A refugee in the region told FSRN via phone that life is harsh for the displaced civilians living in the tents.  And around 50 families have migrated to Afghanistan due to fear.  Gabe Mathews. FSRN.

West Bank Palestinians drive government officials out of neighborhood
Today, West Bank residents hurled stones at Israeli police and government employees as they handed out demolition orders to Palestinian-owned homes in the Jerusalem. FSRN's Ghassan Bannoura reports:
Reporter:
Residents of the Al Bustan neighborhood succeeded in forcing government authorities out of their neighborhood, but only after the officials delivered 33 demolition orders.
Hateem Abed al Kader, the Minister of Jerusalem Affairs in the Palestinian Government, said the demolishing orders are politically motivated.
"The high number of demolition orders indicates they are political.  The objective is to force the Palestinians out and tip the demographic balance towards the settlers.  1,200 homes are currently set for demotion in Jerusalem."
According to Israel, the homes were built without the required building permits.  A new Israeli law allows homes to be demolished or evacuated without the government having to levy formal charges or get a conviction.  Earlier this year the owners of all 88 homes in the Al Bustan neighborhood received demolition orders. Those orders were delayed when the owners appealed in court.  Ghassan Bannoura, FSRN, Bethlehem.

14 West Virginia activists arrested during anti-mountain top mining action
Fourteen activists have been arrested during a non-violent action at a mountain top removal coal-mining site in the Coal River Valley of West Virginia.  Early Thursday morning, the group unfurled two giant banners on the property – one on the ground reading "Stop Mountaintop Removal.  Clean Energy Now."   Activists suspended the other from a 150ft high piece of machinery.  The group says they are responding to a recent Obama Administration decision to reform instead of abolish mountain top removal mining.
Supreme Court rules prisoners don't have right to DNA tests
The US Supreme Court has ruled that prisoners do not have the Constitutional right to get DNA testing in order to try to prove their innocence.  The conservative block voted 5-4, overturning a Circuit Court ruling upholding an Alaska man's right to obtain a DNA test.  In dissent, Justice John Paul Stevens said the Supreme Court is blessing Alaska's arbitrary denial of evidence."  Most states already have DNA laws on the books that would likely trump this latest decision.
EPA declares a public health emergency in asbestos riddled Libby, MT
Just months after a judge ordered the W. R. Grace & Co. to pay $250 million to help clean up the asbestos-riddled town of Libby, MT, the US Environmental Protection Agency for the first time ever has declared a community has a public health emergency.  Because of asbestos contamination remaining from Grace & Co.'s vermiculite mine, the community's rate of repertory disease and cancer is well above the national average.
"It is a toxic legacy.  The legacy of decades of mining operations."
EPA Administrator Lisa Jackson.
"While EPA has been conducing a clean up of Libby for several year, we are recommitting to getting the job done right.  Our superfund program is today signing an action memorandum to assure the financial resources needed for that cleanup.  And we will be considering the cleanup of more properties based on the data we are currently analyzing."
In addition, the Department of Health and Human Services says it will provide grant funds for residents suffering from asbestos-related illnesses.
In May, a judge cleared the executives of W. R. Grace & Co. of personal wrongdoing in the case.
US Senate apologizes for slavery and segregation
And finally, the United States Senate has approved a non-binding resolution apologizing to African-Americans for slavery and segregation. The vote was unanimous. The House passed the resolution last year, but because of a changed membership, it will have to vote on the measure again in the coming months.
FEATURES
Senate committee wrestles with the costs of health care reform
The Senate Health, Education, Labor, and Pension Committee otherwise known as HELP, is currently reviewing a massive six hundred page health reform bill.  On day two of the discussions, committee members wrangled over the cost of the bill and what's known as defensive medicine. FSRN´s Karen Miller has more

Treasury Secretary defends plans to regulate financial system
Today, Treasury Secretary Timothy Geithner, testifying before the Senate Banking Committee, fended off criticisms of President Obama's plan to reform the nation's financial oversight bodies.  The plan comes after months of wrestling with lawmakers, regulators, and industry lobbyists, and it seeks to expand the authority of the Federal Reserve.  FSRN's Matt Pearson reports.
Mass killings over in Darfur says US envoy to Sudan
According to the United Nations, the Sudanese government war´s  against separatist movements in the western region of Darfur has killed up to 300,000 people over the past six years, displacing over 2.7 million from their homes.
The US has applied economic sanctions on the African nation and has repeatedly accused the Sudanese government of committing genocide. But on Wednesday,  President Obama´s special envoy to Sudan indicated the government there is no longer coordinating a campaign of mass murder.
Retired General Scott Gration acknowledged that Darfur´s population is still suffering from the effects of genocide,  but he said the violence now is mainly between "rebel groups and the Sudanese Government, with some violence between Chad and Sudan"
Gration mentioned plans for an international conference in Washington DC, to talk about a peace deal and some Sudanese leaders are arriving in the US next week. So what does this mean for the people in Darfur and for US policy towards Sudan?
FSRN spoke with Alex Meixner the Director of Policy and Government relations for Save Darfur, a group that is pressuring the US government to find a solution to the crisis in Sudan.
Human rights in Zimbabwe precarious says Amnesty report
Amnesty International Secretary General Irene Khan has described the human rights situation in Zimbabwe as precarious.  Khan spoke today after meeting government and civil rights groups in a week-long visit to the Southern African country.  Her report comes as police arrest peaceful demonstrators who were commemorating World Refugee Day. Davison Makanga reports.
Monsanto soy chemicals could pose health risk
New research released by Argentina's top medical school has found that a chemical used in soy farming could be harmful to human health.  The study has alarmed policy makers in the South American nation which is one of the world's largest producers of soy beans.  FSRN's Marie Trigona reports from Buenos Aires.