March 17, 2009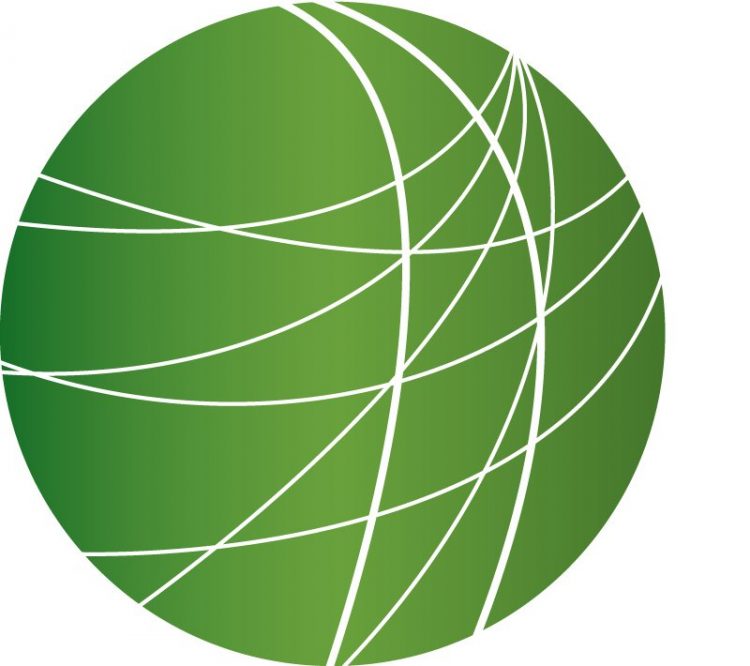 Mexico moves to raise U.S. tariffs
AIG bonuses draw fire from Congress
Winter Soldier Europe brings vets together to discuss PTSD and more
Once a staple food, chicken becomes luxurious commodity in Gaza
HEADLINES
Sharia Courts open in provincial Pakistan
Islamic law, known as Sharia, became the rule of the land in provincial Pakistan today – Masror Hausen reports from Islamabad.
Four Taliban-backed Sharia courts began functioning in Swat with powers to impose strict sentences in accordance with Islamic jurisprudence including flogging, chopping of hands and even beheading without the right to appeal. Last month, when the Taliban  and  Pakistan signed a ceasefire to end the year-old war in which a thousand people died, scores of schools destroyed and many more fled the scenic valley, the Taliban demanded Sharia, or Islamic, courts in the region. Today, moderate Islamic leader Sufi Mohammed, who brokered the ceasefire asked civil judges not to come to their courts, saying all cases would now be taken up by the Qazis or Islamic judges. The ceasefire agreement was criticized by the United States and liberals in Pakistan as an act of capitulation to the Taliban. But the government in Islamabad says fighting alone would not stop the insurgency. Similar courts may spread out to neighboring Taliban controlled districts.

Housing starts jump in February
The Commerce department today released February's figures on housing starts – or residential building construction that began during the month – revealing a dramatic INCREASE. After the longest stretch of declines in nearly 20 years, building began on 22 percent more condominiums, townhomes and apartments than during the previous month.
Educators in Argentina strike
Teachers from Argentina's major unions went on strike in the nation's capital today. Marie Trigona reports from Buenos Aires.
Class rooms were empty in Buenos Aires today. Teachers are on a 48-hour strike demanding a salary increase and better conditions for schools. As a result, more than 600,000 students missed class. At a massive rally in front of city hall, teachers wore white school smocks – criticizing the government for allowing the educational system to deteriorate. Cecilia Martinez a public school teacher explains that today's protest was in defense of access to adequate education.
"Budgets have been cut, infrastructure inside schools have not been maintained. The salaries for teachers are so low that there aren't as many teachers. Public schools are closing. Education is really a basic right."
Public health care workers joined the rally, holding their own 24-hour strike in public hospitals in the capital city. This is the first major strike of 2009, as the financial crisis
grips Argentina the government has begun to cut public spending budgets. For Free Speech Radio News I'm Marie Trigona in Buenos Aires.
Federal court says abuse pictures must be released
A federal court today refused to overturn a lower court decision requiring that the Defense Department make pictures of detainees being abused in Iraq and Afghanistan public. The ACLU filed a Freedom of Information request for the photos in 2003. The Bush administration refused to comply, citing potential public outrage. The administration also claimed that the release of the photos would violate their responsibilities to detainees under the Geneva Conventions. The Obama administration has ninety days to appeal to the Supreme Court if it chooses to challenge the decision.

Pope says condoms aggravate AIDS
The Pope arrived in Cameroon today on his first trip to Africa. On the way, he took up the issue of Africans and HIV noting that the pandemic is a tragedy, but adding that he does not support the distribution of condoms. Further, he said that condoms aggravate the problem. Some 22 million people living in sub-Saharan Africa are infected with the virus.
Call for UN investigation of Gaza fighting
A group of 16 prominent international figures called on the UN yesterday to investigate possible Geneva Convention violations during recent fighting in the Gaza Strip.
During Israel's latest 22-day war in Gaza, at least 7000 Palestinians were hurt as the Israeli Army shelled civilian areas and used internationally banned weapons against the civilians.  In a letter signed by Richard Goldstone, prosecutor in two criminal courts on war crimes in Yugoslavia and Rwanda, and Archbishop Desmond Tutu among others, the authors say that the events in Gaza "shocked them to the core." The signatories ask that the investigation encompass all parties to the Gaza conflict. The letter was endorsed by Amnesty International, and was sent it to UN Secretary-General Ban Ki-moon, and the UN Security Council. They add that a criminal investigation is called for due to sharp violations of international law and the principles of Human Rights and that justice must be achieved for the residents of the Gaza Strip before moving towards peace in the Middle East. For FSRN and IMEMC.org, this is Ghassan Bannourra.

Power in flux in Madagascar
Madagascar's President Ravalomanana handed over power of the Indian Ocean island today, but said he would only cede control to the military. However, opposition leader Andry Rajoelina has declared himself head of a transitional government. Rajoelina says the President undercut democracy and squandered public monies, while Ravalomanana says the opposition seeks to oust him unconstitutionally. The move leaves Madagascar's position in the African Union uncertain, as coups or unconstitutional changes of government are cause for automatic suspension.
FEATURES
Mexico moves to raise U.S. tariffs
Mexico is increasing tariffs on some 90 U.S. products – after Congress cancelled a controversial NAFTA program this year. Before it was revoked as part of the omnibus appropriations bill, the program allowed Mexican truckers to drive goods into the United States. Peter Granitz has more from Washington, where lawmakers are weighing in.
AIG bonuses draw fire from Congress
Outrage over bonuses given to AIG traders continues for another day on Capitol Hill. Lawmakers are responding with a whirlwind of ideas to get the taxpayers' money back. As Washington Editor Leigh Ann Caldwell reports, some members of Congress also blame the Obama administration.
Winter Soldier Europe brings vets together to discuss PTSD and more
As the sixth anniversary of the start of the Iraq War approaches, U.S., British, and German vets testified about their service in Iraq and Afghanistan this weekend at Winter Soldier Europe in Freiburg. Organized by Iraq Veterans Against the War, the vets made their eye witness accounts known to the public. One of those vets is the U.K.'s Martin Webber. Webber served in Northern Ireland, Sierra Leone and Iraq – and was arrested after filming the beating of Iraqis by British soldiers in 2004. He was never charged, and left the Army afterward. Webber talked about what he's had to do to cope with post traumatic stress disorder, and what its like to return to civilian life after so much war.
Martin Webber's been working on a film called "Diary of a Disgraced Soldier"
You can see and hear more testimony from Winter Soldier Europe
Once a staple food, chicken becomes luxurious commodity in Gaza
There's a continuing shortage of cooking gas in Gaza due to Israel's border closures – but there isn't always enough staple ingredients to cook in the pot. At least seven major poultry farms were destroyed during Israel's recent attack on Gaza, and as FSRN's Rami Almeghari reports, that's made poultry a scarce and unaffordable luxury for most of the territory's 1.5 million residents.
"Sex tourism" targets young in Cambodia
Thirty years after the genocide, Cambodia is still one of the poorest nations in Southeast Asia, where 35 percent of the population lives on less than half-a-dollar a day. Despite – or maybe because – of its poverty, the country remains a favorite destination for pedophiles. A U.S. tourist and a French tourist were both arrested this month on sexual abuse charges, and last year a California man was handed over to the US Department of Justice and tried and convicted on seven felony charges in San Francisco; he's now serving a more than 200 year sentence. FSRN's Khortieth Him met a young girl in Phnom Penh, who was one of the seven survivors sexually abused by the California tourist.