May 20, 2009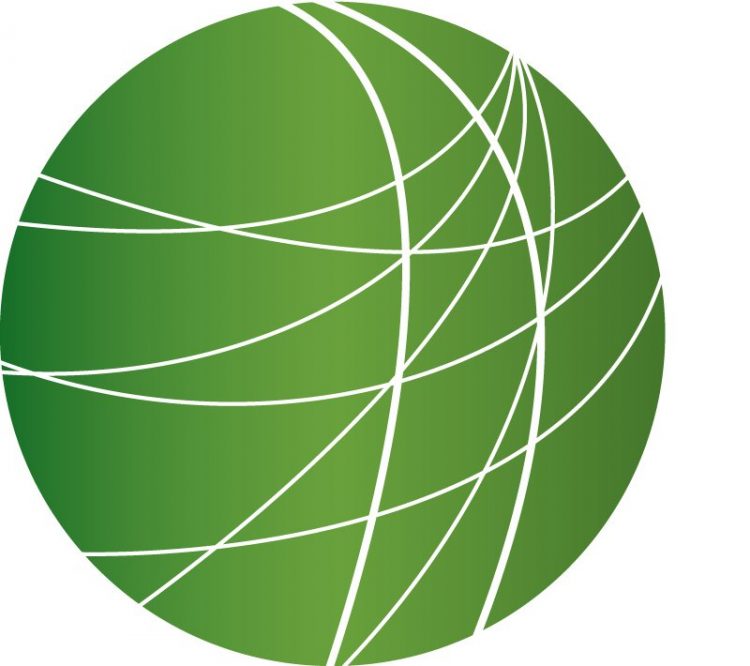 Senate opposes Obama's plan to close Guantanamo Bay prison in 90-6 vote
U.S. Government considers creating consumer watchdog agency
FSRN's Getting By Series: Surviving the Recession in Utah
Colombia's internally displaced continue to struggle after decades of war
HEADLINES
Geithner says financial institutions turning around
U.S. Treasury Secretary Timothy Geithner said today that U.S. financial institutions have "started to heal."  Geithner also reported that $124 out of the original $700 billion in TARP funds are still available.  From Washington, DC, FSRN's Matt Pearson reports.
Reporter:
Testifying before the Senate Banking Committee, Geithner offered what he called conservative estimates of remaining TARP funds.  He said about $99 billion dollars remain unspent, and expects $25 billion in repayments over the next year.  He says that money will be recycled back into the TARP program, rather than back to taxpayers.
Geithner continued to defend the bailout of financial giant AIG. He indicated that the government might be involved with the company for some time.
"I do not believe that the system today can withstand the effects of a failure of this institution to meet its obligations."
Geithner also announced A NEW Public Private Investment Program… WHICH would combine private funds with up to $100 billion FROM THE government to finance THE sales of troubled mortgage-backed securities and other toxic assets.  He also outlined a plan to increase lending to small businesses.  Matt Pearson. FSRN. Washington.
House passes Credit Cardholders' Bill of Rights
The US House today passed legislation that creates consumer protections against aggressive credit card fees and rates.  The so-called "Credit Cardholders' Bill of Rights" overwhelmingly passed the Senate yesterday.  Today's 361-64 House vote did not include a controversial amendment that would allow people to bring guns into National Parks.   Legislators stripped out that amendment and voted on it separately.  It passed 279-147.
CA Budget propositions fail, state now faces a $21 billion deficit
It's back to the drawing board for Gov. Arnold Schwarzenegger and the California legislature as voters turned down 5 of 6 propositions aimed at reining in the state's ballooning budget deficit – which is now over $21 billion.   Kellia Ramares has the story.
Reporter:
A light voter turnout defeated Propositions 1A through 1E, by margins near 2 to 1. Among other things, the propositions would have extended some taxes, permitted the governor to cut state programs without legislative consent and allowed the state to borrow future lottery proceeds to help balance the budget. 1F, the only proposition to pass, forbids top state officials, including the Governor and legislators, from getting raises when the budget is in deficit. It got about 74% of the vote.   California now faces layoffs of state employees and deeper budget cuts, especially to education. Revenues have fallen dramatically as the state's unemployment rate has reached double digits and personal income has declined for the first time since 1938.  State treasurer Bill Lockyer is urging the Federal Government to use the Troubled Asset Relief Program to extend debt guarantees to state and local governments, a move Washington is considering.  Meanwhile the Obama Administration has told the state that it did not violate a stimulus rule by cutting the salaries of home healthcare workers to help balance the budget. This decision means California will receive $8 billion for its Medicaid program.  Kellia Ramares, FSRN, Oakland.
Israel says it will demolish some illegal Israeli settlements in West Bank
Israeli Defense Minster Ehud Barak says the government will remove some Israeli settler outposts from the West Bank.  FSRN's Ghassan Bannoura reports.
Reporter:
The announcement came in a meeting with the Israeli Settler council and referred to small settlements that the Israeli government considers illegal.   But the Defense Minister denied the action is a result of US requests to freeze settlement activity.  The US sees further Israeli expansion as a roadblock to peace in the region.  Khalil Al Tafakji, a Palestinian expert on settlements affairs, says the announcement is all for show
"I do not take much notice to what Barak says because I look at what is happing on the ground.  A few days ago they approved a new settlement in the Jordan valley.  This is just a Media maneuver… an attempt to escape American pressure and see their reaction."
Members of the Settler Council have asked that the construction in West Bank settlements not be stopped.  According to UN law, all Israeli settlements in the west Bank including Jerusalem are illegal.  Ghassan Bannoura, FSRN, Bethlehem.
Hamas won't give up ideals to form unity government
In Gaza last night, Israeli strikes wounded four residents, including Hamas members. Israel says the strikes came in response to a rocket fired at an Israeli town from within Gaza.  In the air strike, Israel targeted a metal workshop, a Hamas post as well as underground tunnels. Meanwhile, Hamas is regrouping as the fifth round of national unity talks with Fatah saw no progress. FSRN's Rami Almeghari reports.
Reporter:
Hamas says it opposes yesterday's formation of a new Ramallah-based government led by the western-backed Prime Minister Salam Fayad.  Hamas chose not to join the coalition government.  Mosheer Almasri, A spokesperson for Hamas in Gaza, spoke to FSRN over the phone.  He says Hamas is now looking forward.
"This is a proof that Abu Mazen and his team are not serious about the dialogue.  Nevertheless, Hamas will be keeping up such a dialogue until we hopefully reach an agreement that is based on inalienable Palestinian rights as well as commitment to the resistance agenda."
Hamas says it will refuse international conditions – like recognizing Israel, renouncing violence and accepting previously signed peace agreements – until Israel ends occupation of Gaza and the West Bank.  Rami Almeghari. Free Speech Radio News. Gaza.
FEATURES
Senate opposes Obama's plan to close Guantanamo Bay prison in 90-6 vote
The Senate voted to strip funding that would have been used for the closure of Guantanamo Bay. The detention center in Cuba has been a sore spot in US foreign policy since detainees have been sent there since 2001. It is now causing a sore spot in President Obama's agenda as he has promised to close the detention center within a year of taking office. But as FSRN's Leigh Ann Caldwell reports, politics is complicating the process.
U.S. Government considers creating consumer watchdog agency
The Obama Administration is considering the creation of a new financial watchdog agency to oversee financial products and protect consumers. That was the job of the Federal Reserve and other agencies, but due to the financial meltdown, some officials are pushing for a new regulatory commission that would have broad authority to protect consumers who take out mortgages, use credit cards and invest in mutual funds, to name a few. The regulatory body would have power to ensure that financial products are in the interests of ordinary consumers. But some argue the proposal could centralize enforcement of existing laws and lead to less options for consumers. FSRN's Aya Batrawy spoke with David Butler of the Consumers Union about what this new agency could mean for consumers.
FSRN's Getting By Series: Surviving the Recession in Utah
The economic recession has meant that less people have enough disposable income to vacation and stay in hotels. Hotels have tried to drop their prices and this in turn has lead to fewer jobs in the hotel industry. In our series, "Getting By",  Jon Pike reports on a man who was hit by the industry's downturn, but who has found a way to turn his situation around with a new focus on life and, possibly, a new career.

Colombia's internally displaced continue to struggle after decades of war
Colombia's nearly 45 year-long internal war has killed hundreds of thousands and created a massive humanitarian crisis. The country has the second largest internal refugee population in the world after Sudan. Forced displacement of over 3.0 million people in Colombia made last year one of the worst years for refugees there. In the face of such staggering numbers, there's a renewed government campaign underway against rebel groups that's closely linked to the world's largest cocaine trade. FSRN's Teo Ballvé has more.
Youth in Western Africa's Cameroon fight against human rights violations
In Western Africa, Cameroon is a country noted for relative political and social stability compared to its neighbors. But while the country's politics stay out of the global headlines, it is on the radar of human rights watchdogs. Child trafficking, persection of gays and lesbians, sexual assault and torture of prisoners are just some of the abuses. The government has been reluctant to raise awareness about these human rights violations and so, as FSRN's Tanya Castle reports, there is a new generation of young people taking on the challenge themselves.