August 10, 2009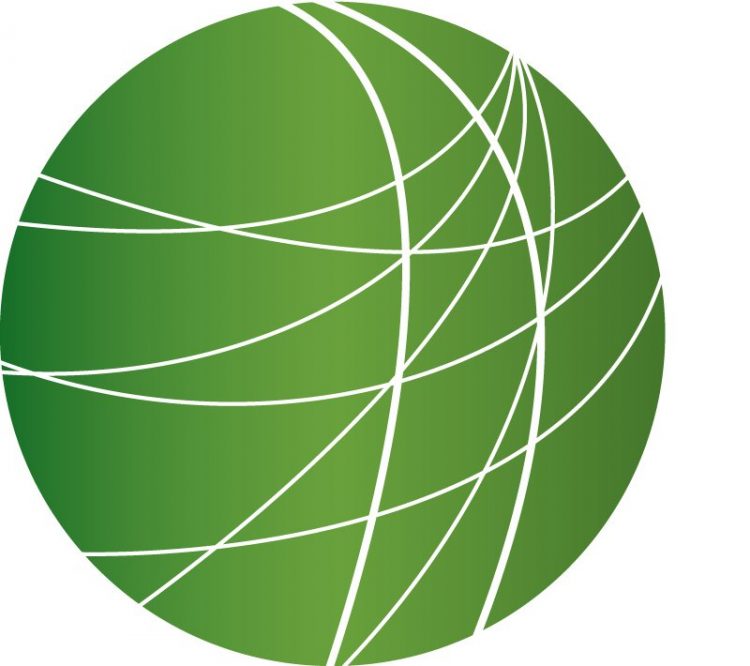 North American leaders discuss immigration, economy, trade, drug cartels, swine flu & more in Mexico
Congress members take health care debate to their districts
Activists protest deaths of Iranian exiles at Iraq refugee camp
Zimbabwe rape survivors demand justice as Secretary Clinton denounces violence against women
Army study to investigate increase in military suicide rate
HEADLINES
California prison still on lockdown after riots – 1000 prisoners to be relocated
The Institution for Men in Chino, California remains on lockdown today, after weekend riots that left 250 injured. Prison officials are relocating more than 1000 prisoners. The facility at Chino is designed to hold 3000 inmates, it currently houses almost double that. Just last week, a panel of federal judges ordered that California reduce its prison population by almost 30 percent over two years —  saying state officials had failed to comply with previous orders to fix the prison health care system and reduce crowding.
Israel bombs underground tunnel – rockets fly in retaliation
Gaza-based fighters fired mortar shells onto nearby Israeli areas today, and an Israeli warplane bombed an underground tunnel in the southern Gaza Strip. No injuries were reported. FSRN's Rami Almeghari files this headline.
Israeli opposition leader Tsibi Livni called on the Israeli government to carry out an attack on Gaza after homemade rockets were fired from Gaza into Israel over the past 24 hours. Today, the Popular Front for the Liberation of Palestine fired a few mortar shells in what they say is a response to continued hermetic closure of the Strip. An Israeli warplane bombarded one of underground tunnels on the Gaza-Egypt border yesterday. Palestinians use tunnels to bring in essential food supplies amidst Israeli closure of the territory. Israel says the tunnels are used to smuggle weapons into the Hamas-ruled Gaza. In the meantime, Hamas says an Egyptian-brokered prisoner swap deal with Israel is yet to be reached. The deal would lead to the release of a captured Israeli soldier in Gaza, in swap of hundreds of Palestinian prisoners on Hamas's list. In other news, Hamas has accused the US-backed Palestinian security services in the West Bank of assassinating a Hamas prisoner inside a PA prison. The PA claims the detainee was found hanged. Rami al Meghari, FSRN, Gaza.
Honduras' Micheletti reverses himself on OAS delegation
Chilean President Michelle Bachelet, the outgoing president of the Union of South American nations meeting in Quito, Ecuador said today said they will not recognize the results of the upcoming elections in Honduras if President Manuel Zelaya is not reinstated. And Honduras' de facto President Roberto Micheletti has reversed an earlier decision – he now says an OAS mission can come to Honduras, but with limits. He has also delayed the visit – it was originally scheduled for tomorrow, the same day a massive rally is set for the nation's capital. Tim Russo has more.
Honduras' de facto government has placed several conditions on the OAS delegation, rejecting the presence of countries supporting the ALBA, a Venezuelan counter initiative to the FTAA. The delegation is working toward a diplomatic solution to the 43 day old conflict. Micheletti had said a day earlier that the government would not permit the OAS delegation, led by Secretary General Miguel Insulza, to arrive in the country, accusing Insulza of being biased and unprofessional. Now, Micheletti has back pedaled, saying the OAS delegation can proceed with its mission as long as Insulza comes only as an Observer. Tomorrow morning, thousands are expected to converge on Honduras' two most important cities in what the popular movement's National March of Popular Resistance Against the Coup calls a massive show of peaceful resistance. Aida Diaz is among the marchers coming from Ousted President Manuel Zelaya's home town.
"We have been walking for four days and Tuesday we'll enter the center of Tegucigalpa in order to demonstrate to the oligarchy in our country that we are not afraid of them and that they can't defeat us.  We'll achieve our goals to restore our constitutionality, and the return of our President Manuel Zelaya de Rosales because the people elected him."
The de facto government says that a new date will be set later this week for the OAS mission. Anti-coup leaders say that postponing the mission is merely a means of keeping the OAS from witnessing Tuesday's mobilizations. Tim Russo, FSRN, Honduras
Typhoons batter Asian nations – one Taiwanese village buried in mudslide
Japan, Taiwan, China and the Philippines are reeling after two Pacific typhoons struck in recent days. Typhoon Etau struck Japan today – at least nine are dead. In Taiwan, rescue efforts are ongoing in continued rain after Typhoon Morakot dumped more 80 inches of rain there. Mudslides buried an entire village – as many as 600 may have died. In China, more than 1 million were evacuated. Morakot has now been downgraded to a tropical storm.
Iran's President purges Intelligence Ministry, Speaker commits to investigate detainee rapes
The speaker of Iran's Parliament said today that a committee will look into allegations of prisoner abuse – including claims that both male and female prisoners, detained as part of the opposition to the June general election, were raped by prison guards. This as the nation's top police officer admitted yesterday that detainees had been abused. And according to both conservative and pro-reform media in Iran, President Mahmoud Ahmadinejad continues to remove senior Intelligence Ministry members – ridding the agency of those who disagreed with the broad suppression of dissent.
Violence continues in Afghanistan in advance of general elctions
Just outside of Kabul today, Taliban fighters launched an organized attack on a governor's compound. The area was evacuated; police surrounded the building and after killing three Taliban inside, found explosives set throughout the facility. A car was also detonated just outside. The attack comes just ten days before general elections in Afghanistan and violence there is increasing.
FEATURES
North American leaders discuss immigration, economy, trade, drug cartels, swine flu & more in Mexico
President Barack Obama is in Guadalajara, Mexico for the North American Leaders Summit. He's meeting with Mexico's President Felipe Calderon and Canadian Prime Minister Stephen Harper to discuss immigration, the economy, trade, swine flu, drug cartels and cooperation amongst the three countries. The leaders addressed some of these issues at a joint press conference today. Speaking through a translator, President Calderon:
"I am certain that the next G20 in Pittsburgh will be a great opportunity to build the necessary agreements to reform these organizations that are key in the recovery of our economies..and likewise the United States, Mexico and Canada have to restart our agreements, we recognize that it is essential to abide by NAFTA and to resolve the pending topics that impede us from reaching greater regional competitiveness…"
Canadian Prime Minister Stephen Harper said energy and climate change are also issue the three leaders are discussing.
"Given the integrated of our economies we did talk on some length about the importance of working together on a North American approach to climate change.  And also on doing our best to ensure that out of Copenhagen and going forward we reach an effective and genuinely international new world protocol on greenhouse gas emissions."
Talks between the three leaders began in Guadalajara on Sunday. Several hundred people gathered to protest the meeting, and specifically NAFTA, immigration policy and the lack of pensions for Mexican workers who had money withheld from their paychecks while employed in the US during World War II. Riot police and armed federal agents set up road blocks to keep the demonstrators at a distance from the site of the presidential meetings.
This is Obama's second trip to Mexico during his presidency. He called the summit productive:
"First we agreed that we have to work together to restore our common prosperity. The global recession has cost jobs and hurt families from Toronto, to Toledo to Tijuana. So we renew our commitment to work together in Ottawa, Washington and Mexico City…"
Obama said his administration will continue to move toward fixing the broken immigration system – but offered no specific details for an immigration reform plan.
Congressmembers take health care debate to their districts
Members of Congress have returned to their home districts, where many of them are holding town hall meetings with voters to discuss the contentious health care legislation. But as has been widely reported in the media, many town hall meetings have been chaotic, as opponents to reform are loudly voicing their views. As FSRN's Leigh Ann Caldwell reports, the detractors are coordinated, motivated and well organized.
Activists protest deaths of Iranian exiles at Iraq refugee camp
Hunger strikers in several countries are concerned for the safety of a group of Iranian exiles in Iraq. They say Iraqi security forces attacked people at a refugee camp. But these refugees are considered terrorists by the US government. Tanya Snyder reports.
Zimbabwe rape survivors demand justice as Secretary Clinton denounces violence against women
Secretary of State Hillary Clinton landed in the Democratic Republic of Congo today, as she continues her tour of seven African countries. Clinton held a town hall meeting with Congolese youth this afternoon and visited a basketball clinic run by former NBA star Dikembe Mutombo.
She´s expected to visit the eastern city of Goma tomorrow where she will speak about violence against women.  Clinton will hear the stories of women who have been raped, maimed and beaten in the eastern Congo, where rebels and the Congolese army have been fighting since the mid 90s for control over the region´s natural resources. The UN reports that more than 200,000 Congolese women have been targets of violence since 1996 and aid workers say the Congolese army is among the offenders.
Women are often victims of armed groups in Africa and often there is no punishment against perpetrators. In Zimbabwe, women who were raped as political violence broke out during that country´s 2008 elections are now demanding justice. FSRN´s Davison Makanga reports.
Army study to investigate increase in military suicide rate
The Army and the National Institute of Mental Health are developing extensive surveys and tests that will probe soldiers for mental illnesses and provide some clues on the increasing suicide rate.
The study will take five years to conduct and will include genetic and neuro-biological studies. To learn more about mental health in the army and the challenges faced by soldiers and veterans, FSRN contacted Doctor Judith Broder, the founder and director of The Soldiers Project.
The Soldiers Project is a network of mental health specialists who provide free counseling and support to service members who have come back from Iraq or Afghanistan and for those who are planning to join those wars.  They also provide support for their loved ones. For more information, visit www.thesoldiersproject.org.